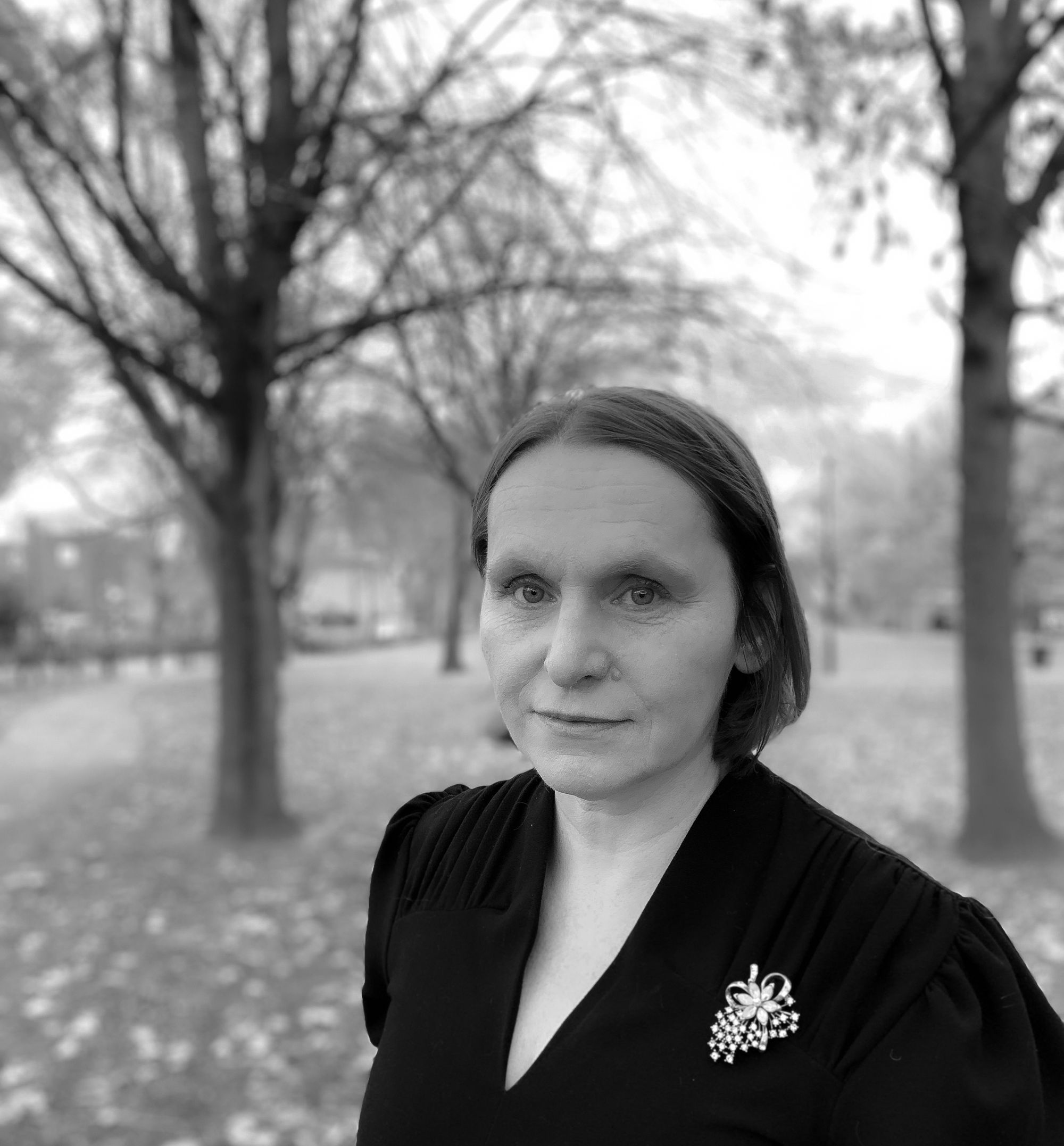 Sarah Angliss, visionary composer and electronic artist talks to Luminaries magazine editor, Alison Jane Reid, about her complex, disturbingly beautiful musical sound compositions for the horror film Amulet and her delight at getting under our skin with spellbindingly eerie music that highjacks all the senses for film, theatre, opera and museum installations from London to New York.
Amulet made its debut at Sundance in 2020, just as the pandemic was unfolding.   It marks the directorial debut of actress Romola Garai. Romola is known for The Hour, Suffragette, I Capture the Castle, Atonement and she is soon to be seen in Becoming Elizabeth.
Heir to the Radiophonic Workshop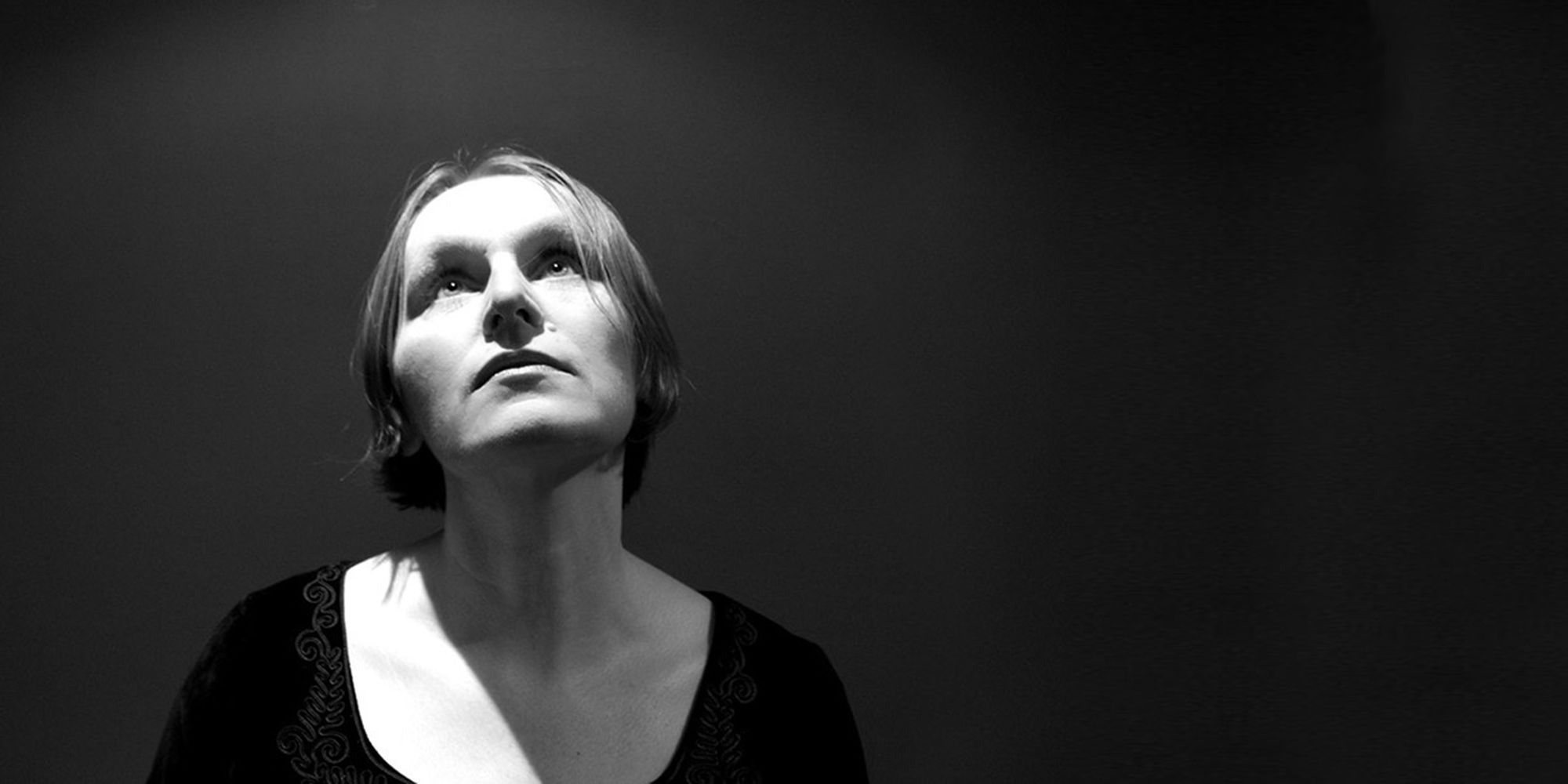 Sarah, who holds degrees in classical music, robotics and electroacoustics is the heir two the remarkable women who worked at the BBC Radiophonic music department in the late fifties and sixties, Daphne Oram and Delia Derbyshire, the latter forever remembered for composing the out of this world electronic soundtrack to Dr Who.
Sarah received the visionary award for her musical compositions at The Ivors 2021.
Whether it is a mechanically operated singing bird, developing a micro-opera that can tour unusual venues, or creating her own robotic polyphonic carillon, The Ivors Academy said -
"Angliss stays true to her artistic concepts, to create unique compositions that connect to the listener with emotional depth and great beauty, never failing to leave a lasting impression."
This is the first highlight from an interview filmed at home with Sarah in December 2021.
BIOGRAPHY
Composer, performer and electronic artist Sarah Angliss creates painstakingly crafted music combining voices and instruments with her bespoke electronics and hand-built music machines. She composes music and sound design for film, theatre and the concert stage and in 2018 she was the recipient of a Composer's Award from the Paul Hamlyn Foundation.
A-One of a Kind World of Sound Composition
Angliss' highly inventive and original work reflects a rich and eclectic musical background. A classically-trained musician, who specialised in contemporary composition and ancient music, Sarah also has degrees in electroacoustic engineering and robotics. Sarah combines these disciplines to create her highly distinctive soundworld. Her 'Ealing Feeder', for example, is a robotic polyphonic carillon that plays at inhuman speeds, creating a haze of metallic sound, unlike anything that could be conjured through sampling. Thematically, Angliss is inspired by the meeting point of machines and mysticism. She's also inspired by contemporary expressions of ancient European folklore.
Reimagining the Radiophonic Pioneers
In her work, Sarah devises her own highly-distinctive processing techniques, often reimagining and updating the sound palette of the 1950s and 60s Radiophonic pioneers. Sarah has performed her works at venues around Europe and is currently completing an electroacoustic chamber opera Giant, due for its premiere in summer 2021 (producers Britten Pears Arts). Her score for 'The Hairy Ape', Eugene O'Neill's expressionist play on the shock of modernity, featured at The Old Vic, London, and Park Avenue Armory, New York. She recently composed a complex, eerily beautiful electroacoustic score for Romola Garai's horror film' 'Amulet' which premiered at Sundance 2020 and was released in July 2020.
A Prolific Performer
Angliss is also a prolific live performer, playing at venues championing new and experimental music including The Royal Festival Hall, Purcell Room, Cafe Oto, Kings' Place, LSO St Luke's, The Union Chapel, Camden Arts Centre and BBC Radio Theatre, London; National Sawdust, Brooklyn; The Wales Millennium Centre; Cardiff; BBC Halls, Swansea; Centre for Contemporary Arts and Glad Cafe, Glasgow; Supersonic Festival, Birmingham;  Supernormal, Oxfordshire; The Arnolfini, The Cube and Spike Island, Bristol; Star and Shadow Newcastle; Elektriteater, Tartu, and many others.
Amulet makes its UK debut in cinemas from January the 28th 2022.