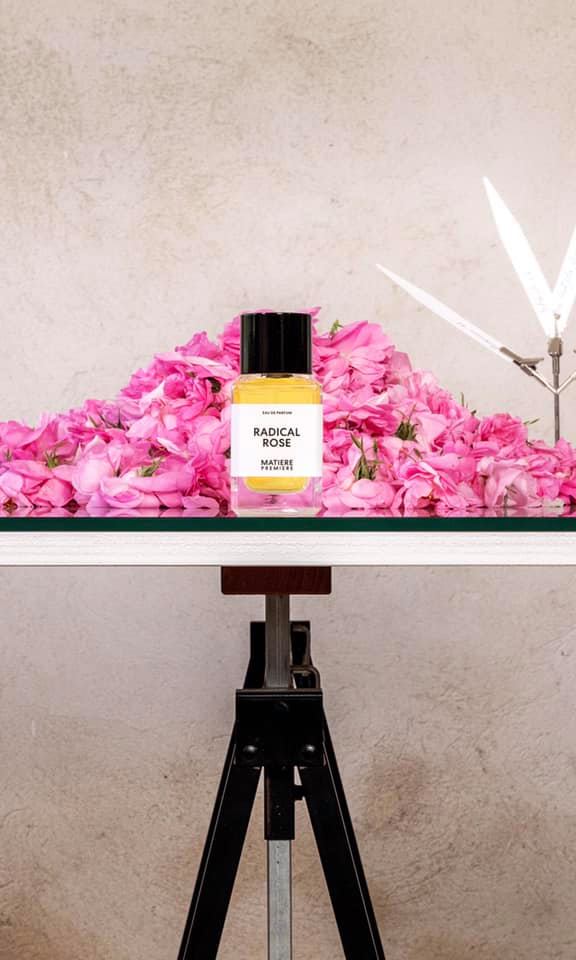 There was a time when people didn't understand the concept or importance of farming organically and biodynamically to preserve, enhance and protect nature and vanishing biodiversity. Not anymore. Radical Rose is a farm to flacon luxe organic perfume of rare and exquisite quality and potency with the joy of organic rose centifolia at its heart created by Aurelien Guichard, a  seventh-generation Master Perfumer from Grasse for his own perfume house Matiere Premiere.
Organic Rose Perfume Extraordinaire
Radical Rose has just won the  'perfume extraordinaire award from the Fragrance Foundation in London.
"I wanted a fragrance with the highest possible concentration of Rose Centifolia from Grasse. And it was made possible only because we grow our own roses. As a Perfumer, using my own ingredients is a dream come true.", explains Aurélien Guichard.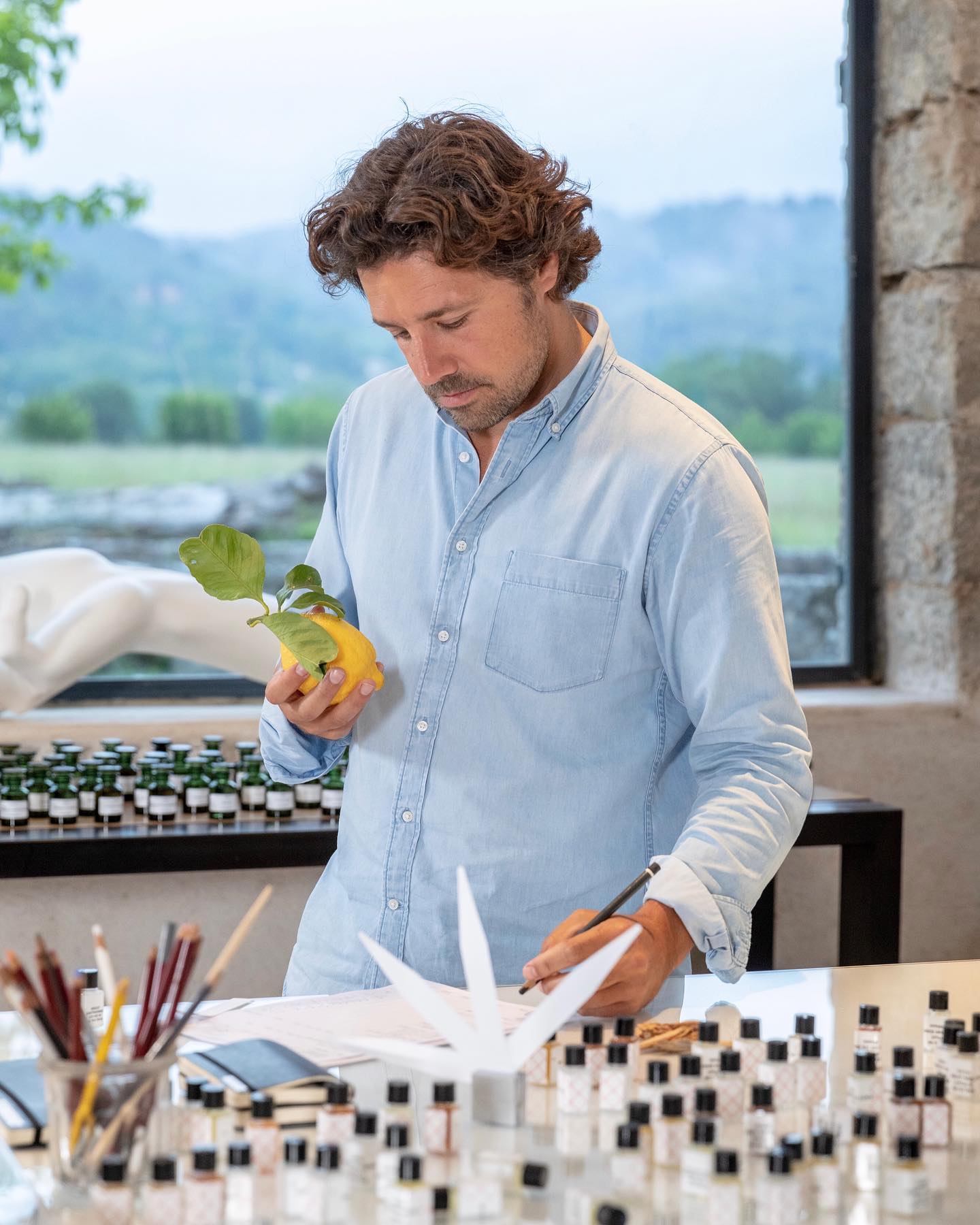 The Master Perfumer Growing His Own Ingredients
Aurelien is the only master perfumer in the world to own, plant, grow and harvest his own ingredients for his perfumes that seek to preserve the land and highlight the craft and skill of traditional perfume making in the Grasse region of France.
Many of these skills are passed on through the generations and by word of mouth.
Like a chiaroscuro, the powerful heart of the organic rose absolute is complimented by saffron and pepper berries oil Jamaica, white patchouli oil Indonesia and Labdanum absolute Andalucia which emphasise its intensely dark, woody, heart-warming personality.
Radical Rose Parfum is available direct from the maker, Matiere Premiere, priced at £190.
Go for a Blackberry Foraging Ramble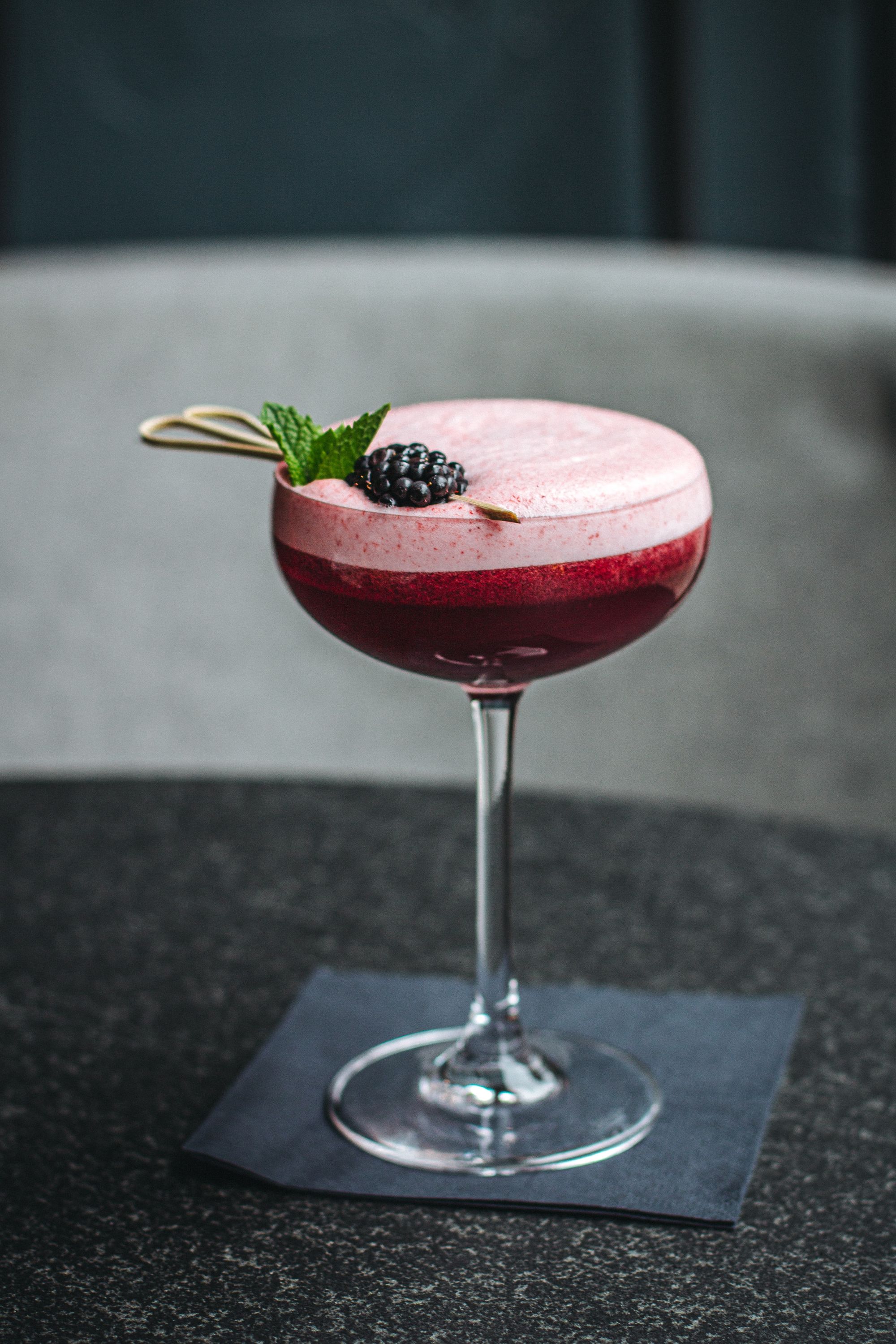 It's blackberry foraging season! Time to enjoy the sheer delight of pickling the purple super berry and getting fingers and lips sticky and purple! Did you know that there are hundreds of different varieties of native blackberries and that flavours can range from something reminiscent of zingy, fruity wine gums to aromas of sweet vanilla? What could be finer than going for a slow blackberry ramble with friends or family this weekend and picking some of nature's antioxidant-rich black, fruity, berry jewels to make homemade jam, puddings, toss into salads for purple power, loaded with vitamin K or to add to healthy smoothies and hedgerow cocktails! Don't forget to pick some leaves too, with gloves on. They are full of flavonoids.
Check out The National Trust for places to go blackberry picking and we have two delightful recipes from Mindful Mixology for you to try with your blackberry booty!
Blackberry Leaf & Bourbon Bramble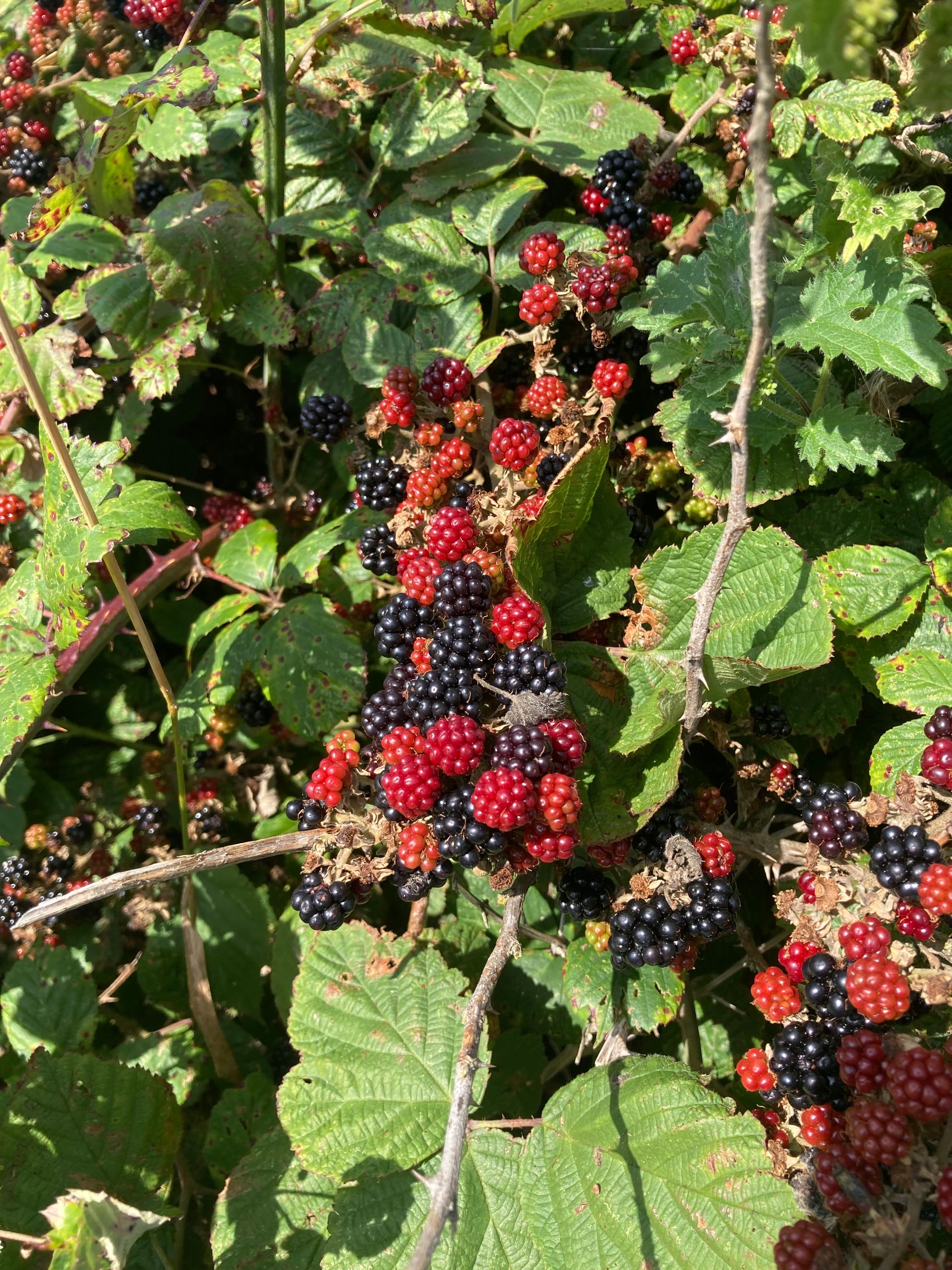 We all know and love the blackberry fruits, but what about the rest of the plant? Well, we're here to tell you that the leaves are not only full of flavonoids and minerals, but they also add an extra dimension to a homemade blackberry cordial.
So, for your delectation, we present to you the Blackberry Leaf & Bourbon Bramble.
Readers, we encourage you to save this recipe! The combination of blackberries, blackberry leaf and bourbon create a warming effect that would be just perfect on cold nights or to soothe a sore throat. It's also bursting with vitamins, minerals and immune-boosting properties.

If Bourbon really isn't your thing, you can substitute gin, or simply make the cordial and top with a good quality artisanal soda.
Blackberry Leaf Cordial
For the blackberry leaf cordial (this recipe gives you 1 litre)
• 30g blackberry leaves (we collected a small bag's worth)
• 1 organic lemon
• 1 litre of water
• 600g of organic sugar or 500g of sugar alternative such as Monk Fruit
• Blackberries (for the cocktail)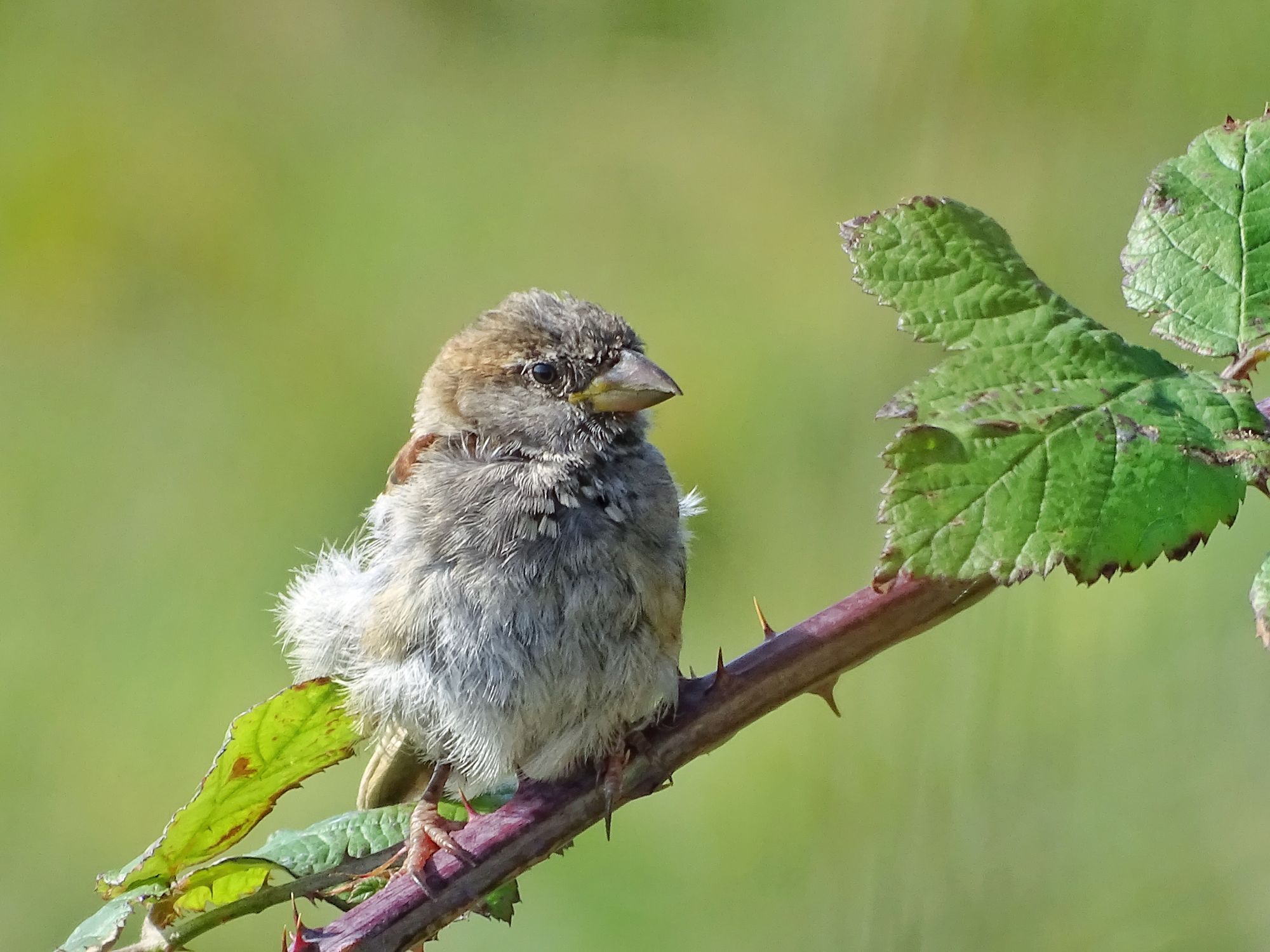 Pluck the leaves (use gloves) and wash them thoroughly. We let them dry out for a day.
Boil 1 litre of water and pour over the leaves. Leave at room temperature overnight.
Strain the juice from the leaves into a pan, squeezing out the leaves. Make sure you filter any bits out with a fine sieve or a muslin cloth.
Add the sugar and slowly bring the juice to a boil until the sugar has dissolved and the liquid has thickened.
At this point (once cool) you can try the blackberry leaf cordial. As we were making a cocktail we also added in a handful of fresh blackberries, mashed them in, and filtered any large particles out with a fine sieve.
Keep in a sterilised jar.
For the Bourbon Bramble
• 60ml bourbon
• 10ml organic agave
• 25ml blackberry & leaf syrup
• 20ml organic lemon juice
Pour the ingredients into a cocktail shaker. Shake up (to dilute the agave) and pour over a short glass with crushed ice.
Depending on how strong you like your drinks, you can top them with soda.
Garnish with fresh blackberries, a mint leaf or a blackberry leaf.
Mindful Mixology is an artisan cocktail company based in Norfolk, England. They offer cocktail hampers by post featuring handpicked ingredients, lower sugar and delicious non-alcoholic options too. The packaging is quirky and delightful too.
The Pussy Cat Bow Blouse and Natalie Wood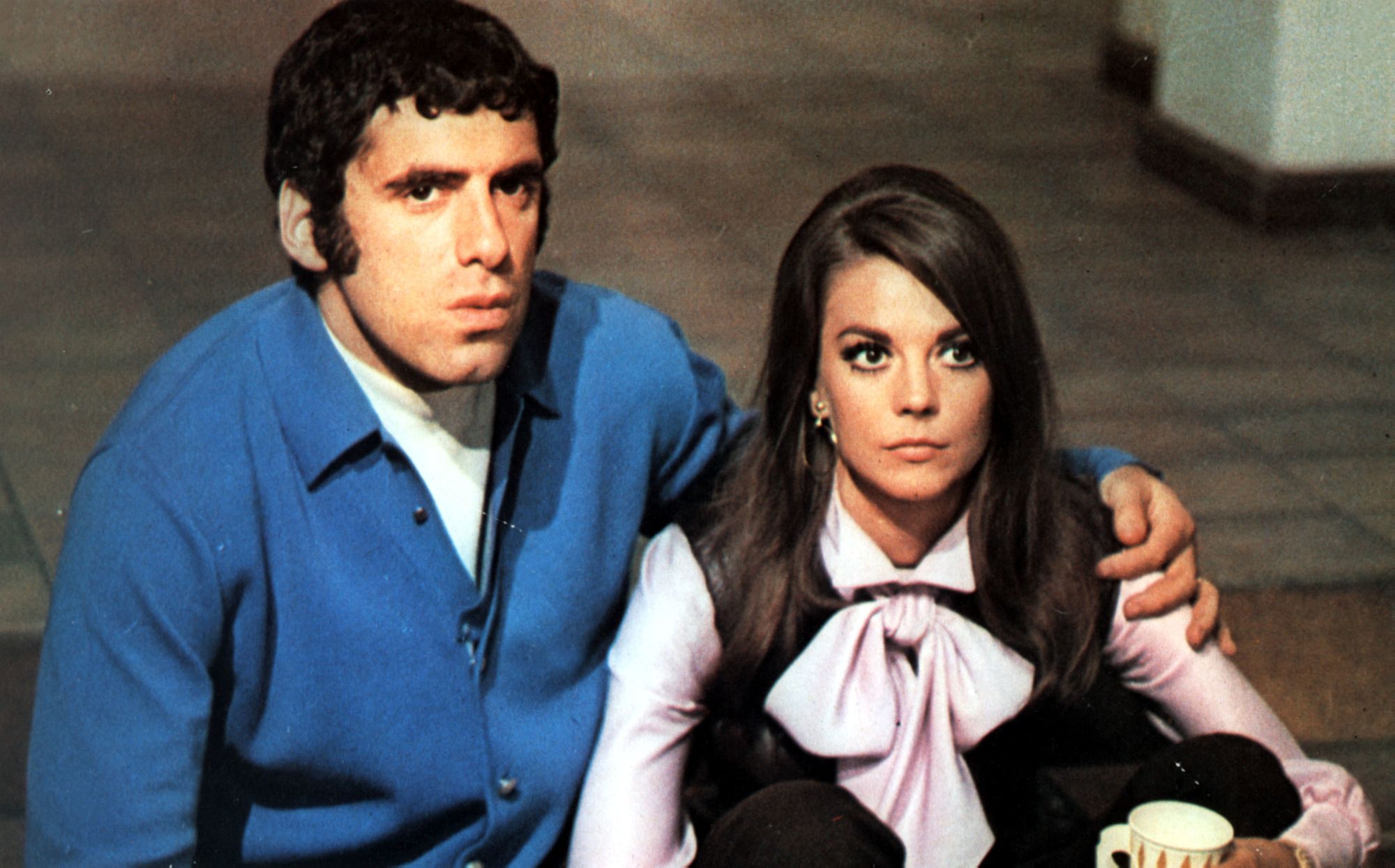 Ah, the power of the Pussy cat bow blouse! It's good to dress up not down and be purr-fectly feline, and nothing quite makes a bold style statement like an oversized, strategic bow as worn here by one of our favourite film icons, Natalie Wood in the film Bob, and Alice.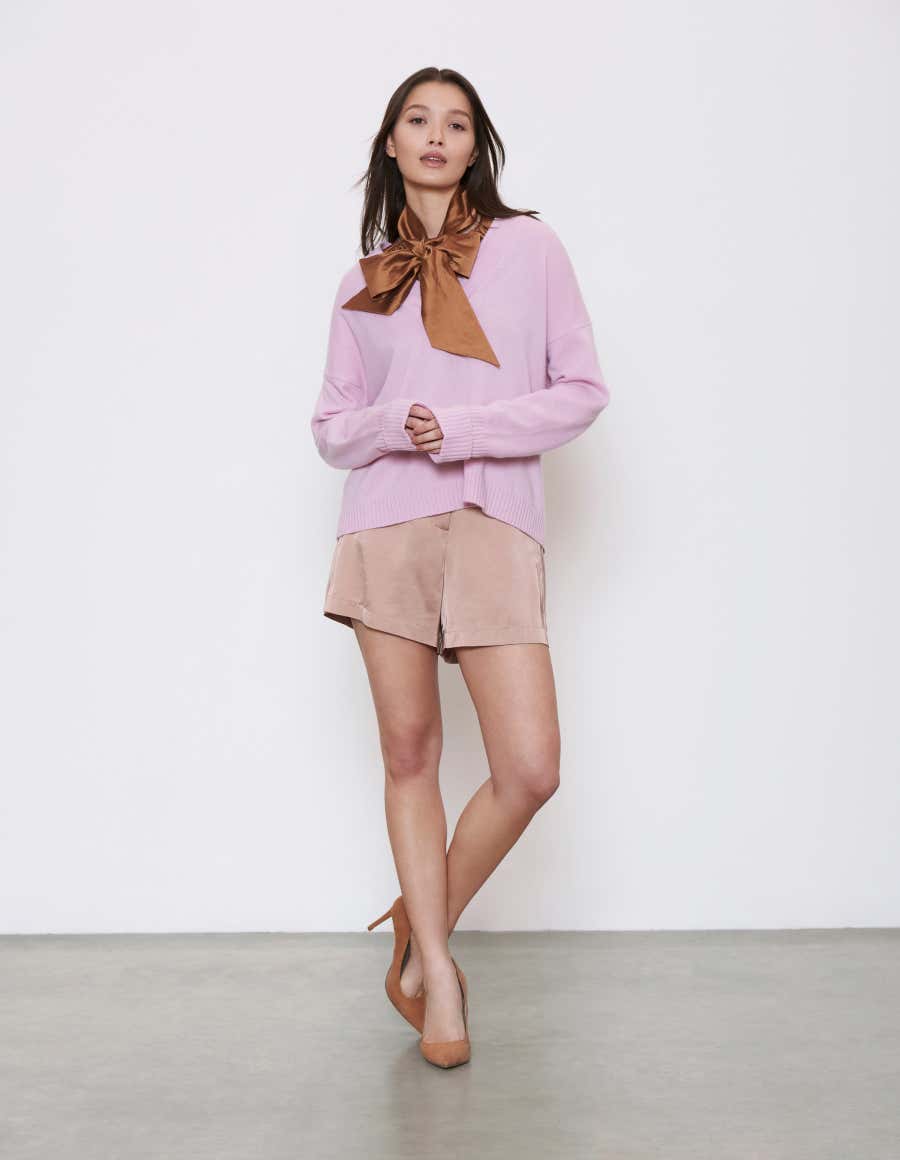 The British fashion house, Winser London has the definitive pussy cat bow blouse for winter in sumptuous silk. It looks head-turning in inky black or a delightful shade of sky blue modelled by Cecilia Chancellor. Or you could invest in one of the last few limited edition summer versions in shimmering shades of copper or muted khaki, using sumptuous circular economy fabrics upcycled from the catwalk. The summer edition is now on sale too.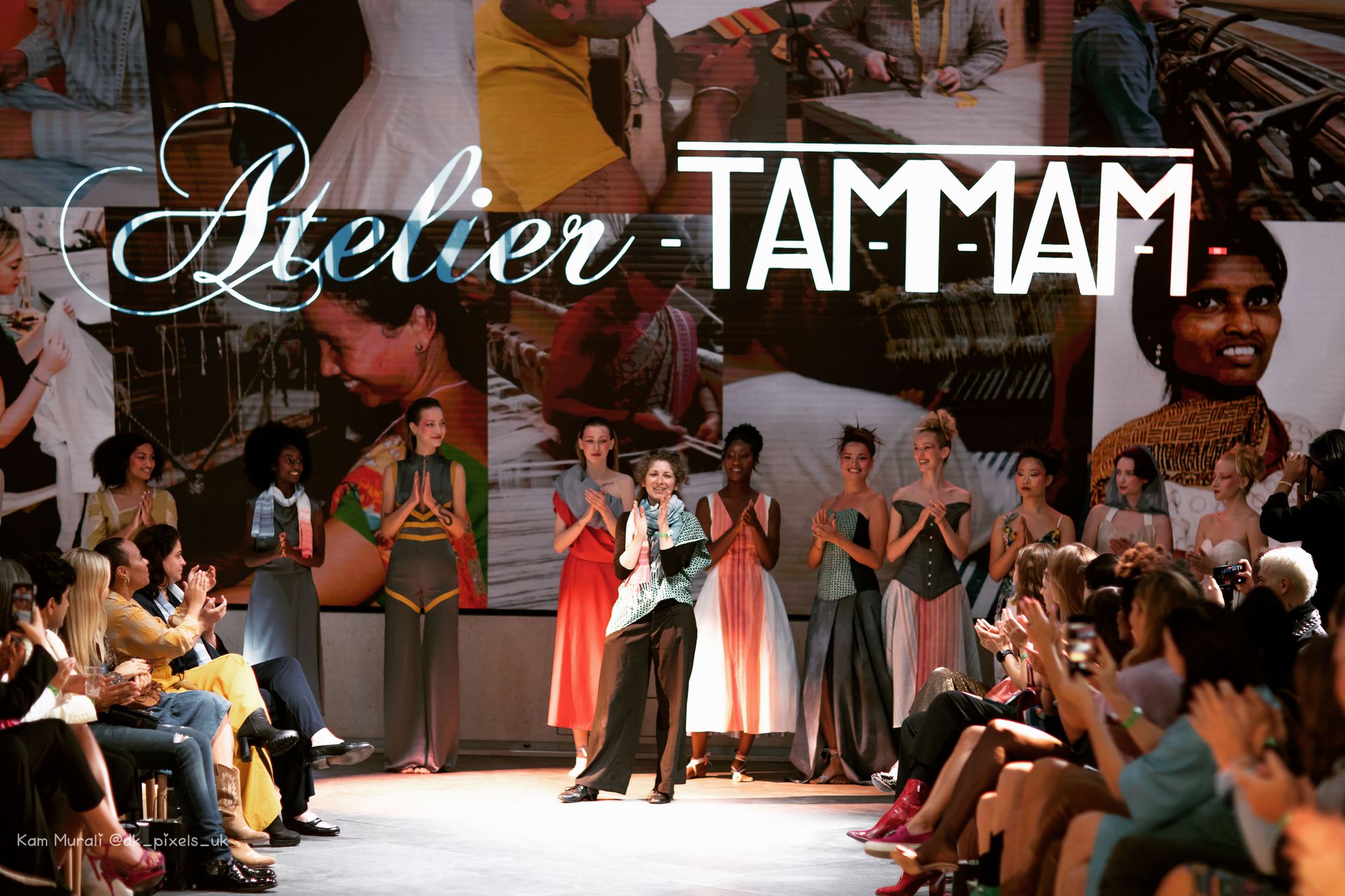 Prof Ed Hawkins Climate Change  Stripes and Slow Couture on the Catwalk
Can climate science,  slow fashion and the ravishing beauty of couture craftsmanship help to ignite the public imagination around how to tackle our warming planet?
One of the most interesting catwalk collaborations during London Fashion Week was between the University of Reading, climate scientist Professor Ed Hawkins and Atelier Tammam, a Bloomsbury based circular and sustainable couture house founded by St Martin's School of  Art fashion and textiles alumnus, Lucy Tammam in  2007.
A Very Sherlock Cape, Embellished with Climate Science Data!
Fashion with an urgent social, cultural and political message is back! Tammam used Professor Hawkin's warming climate stripes on a series of colourful, fluttering gowns, scarves and a quintessentially British tailored cape which would look rather good on Benedict Cumberbatch as Sherlock Holmes.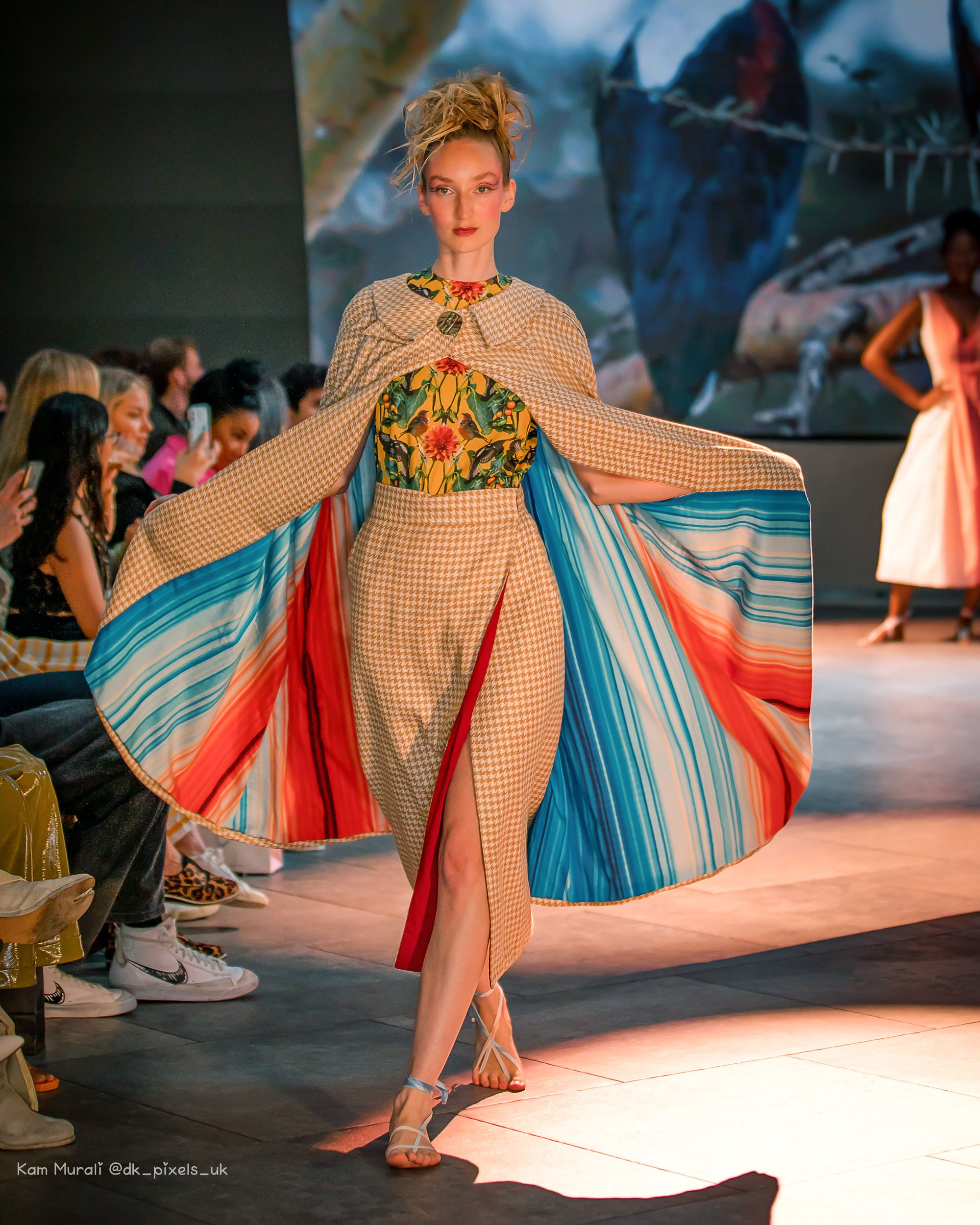 The collection showcased a range of textiles based on the 'warming stripes' graphic, a colourful and compelling visualisation of climate change data produced by Professor Ed Hawkins, a climate scientist from the National Centre for Atmospheric Science at the University of Reading's Department of Meteorology. The bold striped pattern swaps out numbers for coloured stripes to represent the global average temperature for each year since 1850 - blue for cooler temperatures and red for hotter years.
A Synthesis of Slow Fashion and Climate Science
Professor Ed Hawkins says, "Everyone needs to understand and talk about climate change if we are to find ways to tackle it.
"Putting the climate stripes on the catwalk is a high-impact way to get the message across – a powerful synthesis of science and fashion."
Tammam
Online: Tammam.co.uk
Eating to Extinction  - The World's Rarest Foods and Why We Need to Save Them By Dan Saladino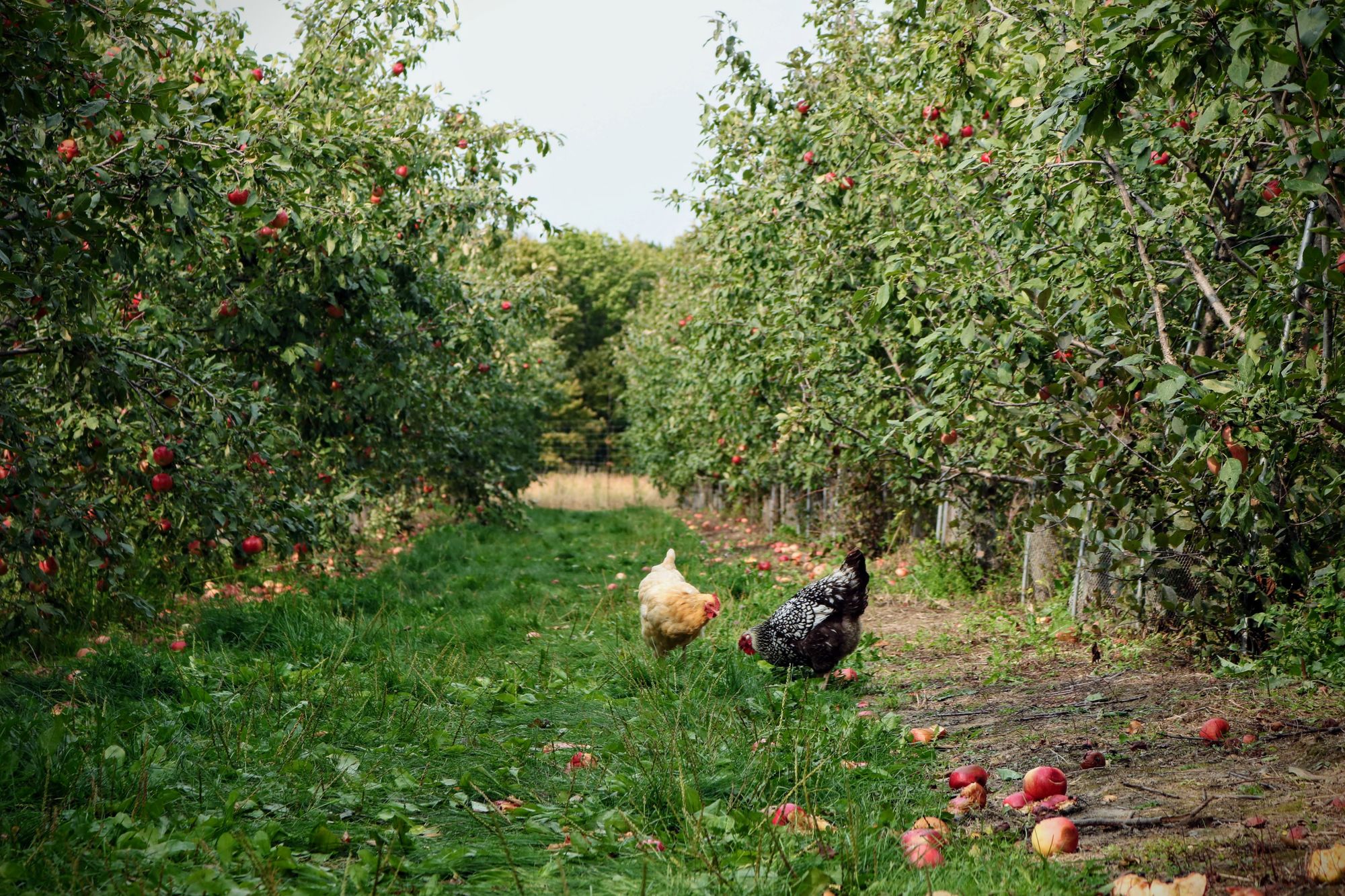 Eating to Extinction by food journalist Dan Saladino reads like a quietly thrilling detective story come epic travelogue focused on our vanishing, native foods. From an ancient variety of wheat in Albania to pistachios in Syria, exploding corn and honey harvested by wild birds and great chunks of meat from the Faroe Islands.
The Foods You Can't Buy on a Supermarket Shelf
This is a book about food that will make you long to explore the culinary history and traditions of your own backyard and go food adventuring in the spirit of Marco Polo and Christopher Columbus. Eating to Extinction invites us to jump off the merry go round of plastic-wrapped, supposed monoculture convenience and discover the foods we can't buy on a supermarket shelf.
Food Diversity and Why it Matters
Dan Saladino's book explores without fanfare or exaggeration why food diversity matters. But more than that it is a call to action to think and eat locally, regeneratively and seasonally to save our vanishing food support systems before it is too late because they hold the key to reversing the decline in biodiversity and our survival.
Too many of us have lost a profound sense of wonder and connection to food. I'm here to encourage you, as a journalist who fell in love with food when I discovered my first farmers market at university, that making time to shop and cook food from scratch creates magic.  Slow cooking is like a meditation from the aromas to sitting down to eat a delicious, nutritious casserole or bake filled with grass-fed meat and a plethora of interesting vegetables and juices. Cooking and what you eat will also do wonders for your mental health and sense of happiness and fulfilment.    
The UN Food and Agriculture Organisation, FAO, states that 75% of the world's food diversity has disappeared during the last century. It has taken just 100 years to destroy the thousands of varieties of wheat, vegetables and fruits that have taken hundreds of thousands of years to evolve.
You may well ask why does this matter? It matters because the genetic variety and biodiversity of our food staples hold the key to the health of our crops, especially as we struggle to deal with climate change.  
Buy from Farmers Not Food Corporations
Eating to Extinction is a book that quietly and eloquently makes the case for the world to grow smaller again. To revel in our regional differences. To support small regenerative farmers, not food corporations and to get excited about what is truly local, hyper-fresh (picked the same day) and in season.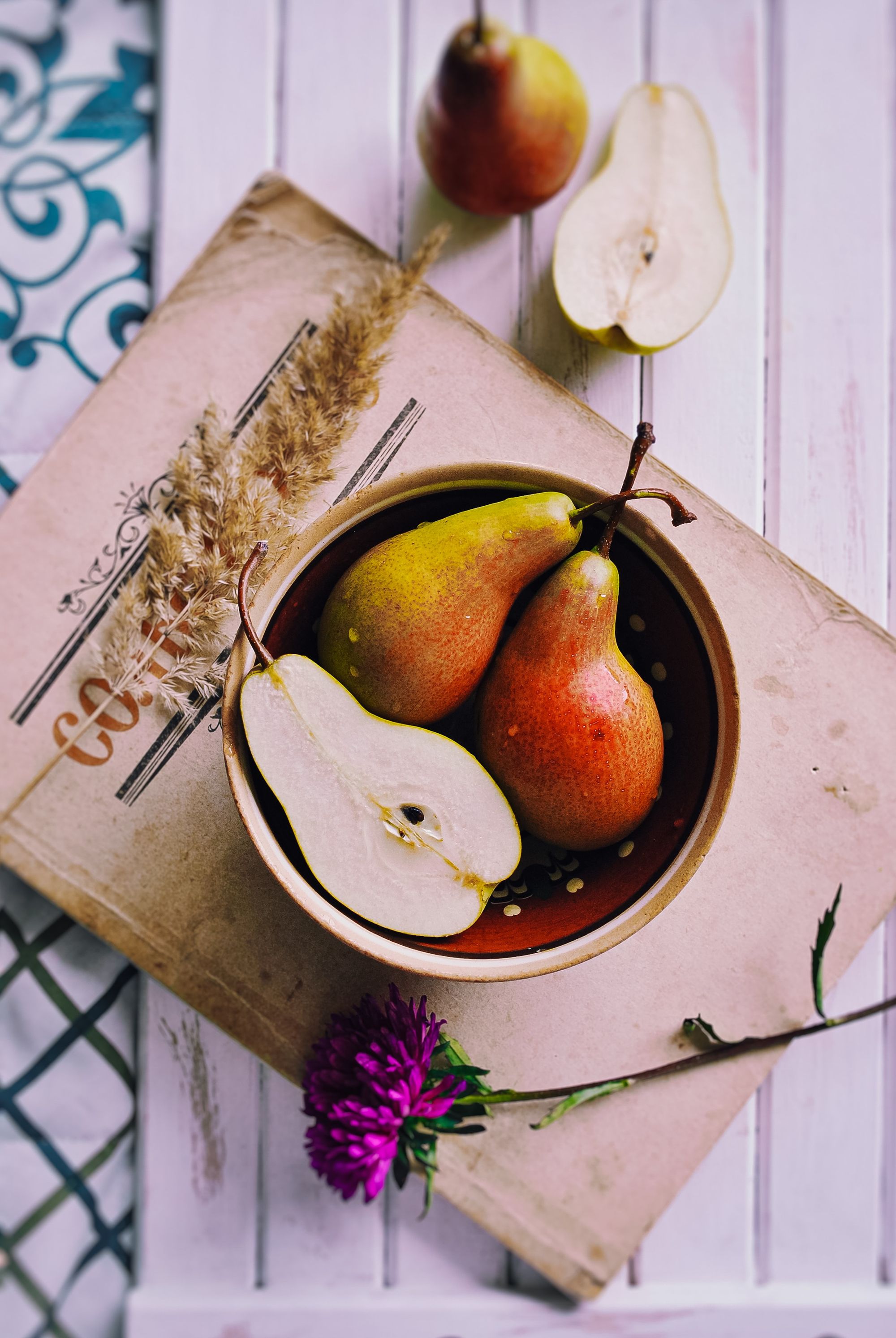 How about eating a tiny, scrumptious crimson pear that is native to Devon or sweet flat Danish oysters?
The Joy of Being Different
Given how fragile our food supply chains are, is it time to create a local food growing revolution and rediscover the joy, security and health benefits of local and regenerative food production? To once again celebrate our differences?
Once upon a time, there were several hundred English apple varieties, with a plethora of different tastes, characteristics and culinary uses. Now you would be lucky to find three in the supermarket and none of them can match the flavour, bite or personality of the Golden Pippin, the Nonpareil or Winter Pomeroy.
Food diversity matters because we are talking about the food and seeds of life.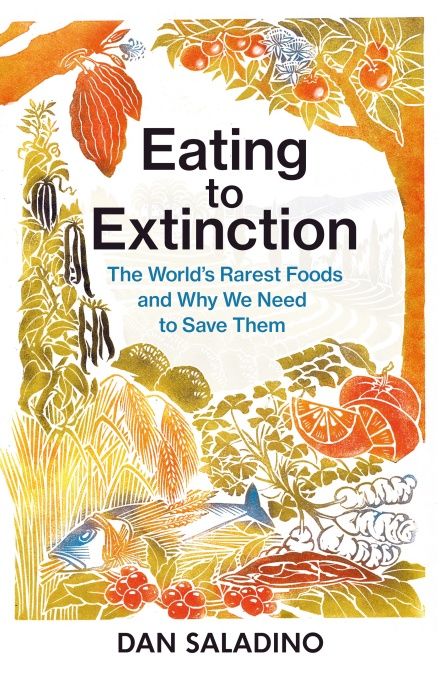 Eating to Extinction By Dan Saladino is Published by Vintage,  Price £25.00.