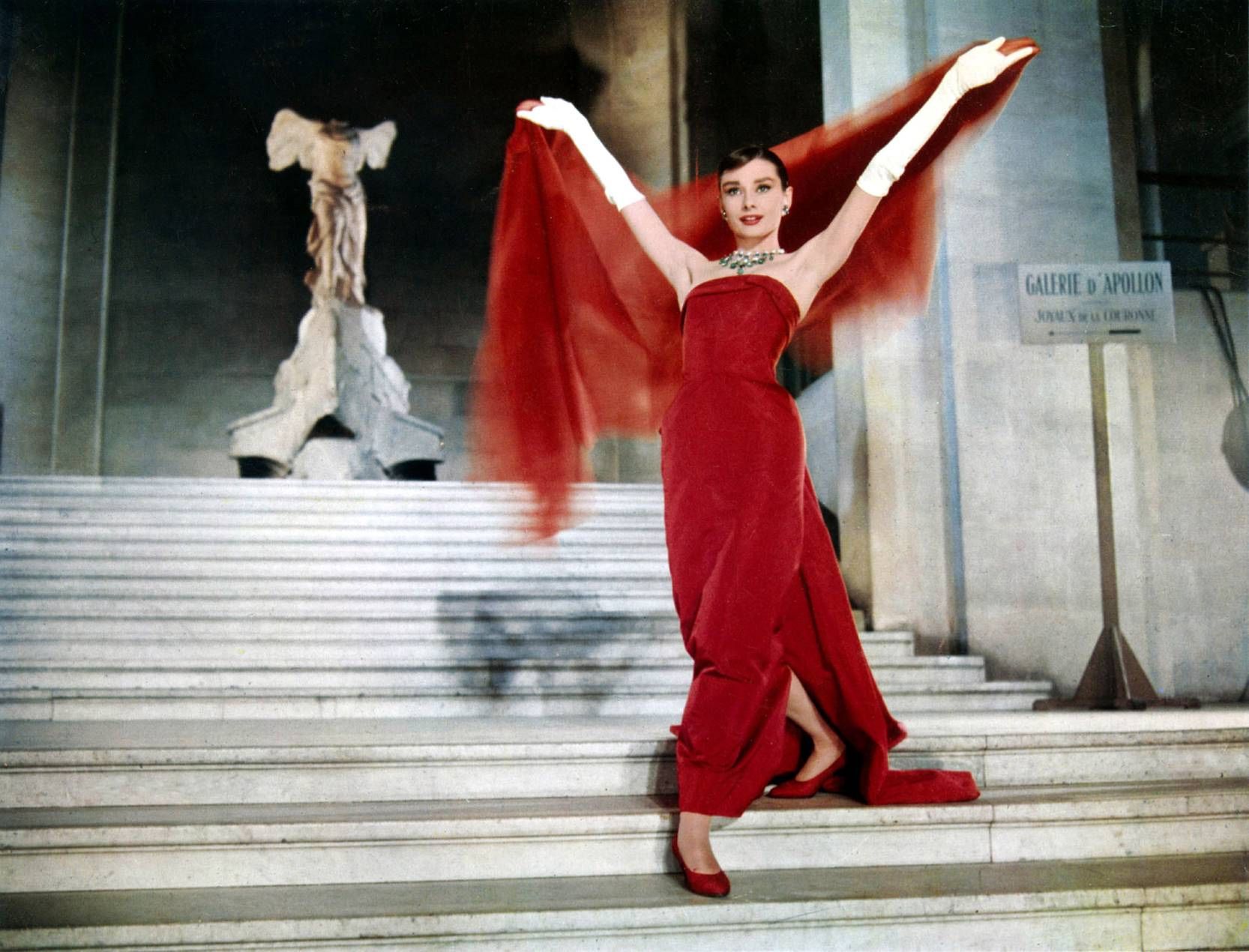 Hello Readers, I'm back after becoming seriously ill for the past eight months, after worsening outcomes from my Covid-19 Vaccine Injury after a single dose of the Astra Zeneca Vaccine in May 2021. I developed Sjorgren's, a full-blown auto-immune disease together with high inflammation. As my health worsened,  I sought help from Dr Peter McCullough MD and The Wellness Company in the US, founded by a group of world-renowned, ethical doctors and scientists to help empower people around their health, the rise of lifestyle diseases and to treat people with injuries resulting from COVID-19 vaccines and the Covid spike protein. The goal is to make good healthcare affordable and to hand the power back to the public, free of vested interests.
At last, I am beginning to slowly feel better after the worst two and a half years of my life. To date, my claim against the NHS for diagnosed vaccine injury has not been settled, along with thousands of other injured people in the UK.  I continue to pay my own medical expenses and begin to rebuild my life and work as an arts journalist, editor of The Luminaries, broadcaster and commentator.  
The injured have been abandoned to fight for justice and survive alone. All of this goes unreported except in the exploding firmament of independent media and on Elon Musk's X, formerly Twitter.  Elon has stated publicly on X that he had major side effects from his second COVID-19 booster jab which he was required to have to visit Tesla GIGA in Berlin. He hopes that he won't have any long-term health problems. He also said that a cousin in peak physical health had to be treated in hospital for serious myocarditis.
The Luminares Live Culture Show is Returning
To celebrate being alive and slothfully kicking, I am planning to present my first crowdfunded live and recorded Luminary Magazine Show since 2021 on October 29th 2023 from 6 pm - 8 pm online. The Theme is Extraordinary Women and the tickets will be on Eventbrite soon. Email me to say you are coming and that you would love to support me. The event story will be published soon. With Love and the Heart of a Lioness, AJ xxx.
Independent slow magazine journalism has never been more important.
Now enjoy The Luminaries Review and please share it.
The Luminaries Review
Sanditon 3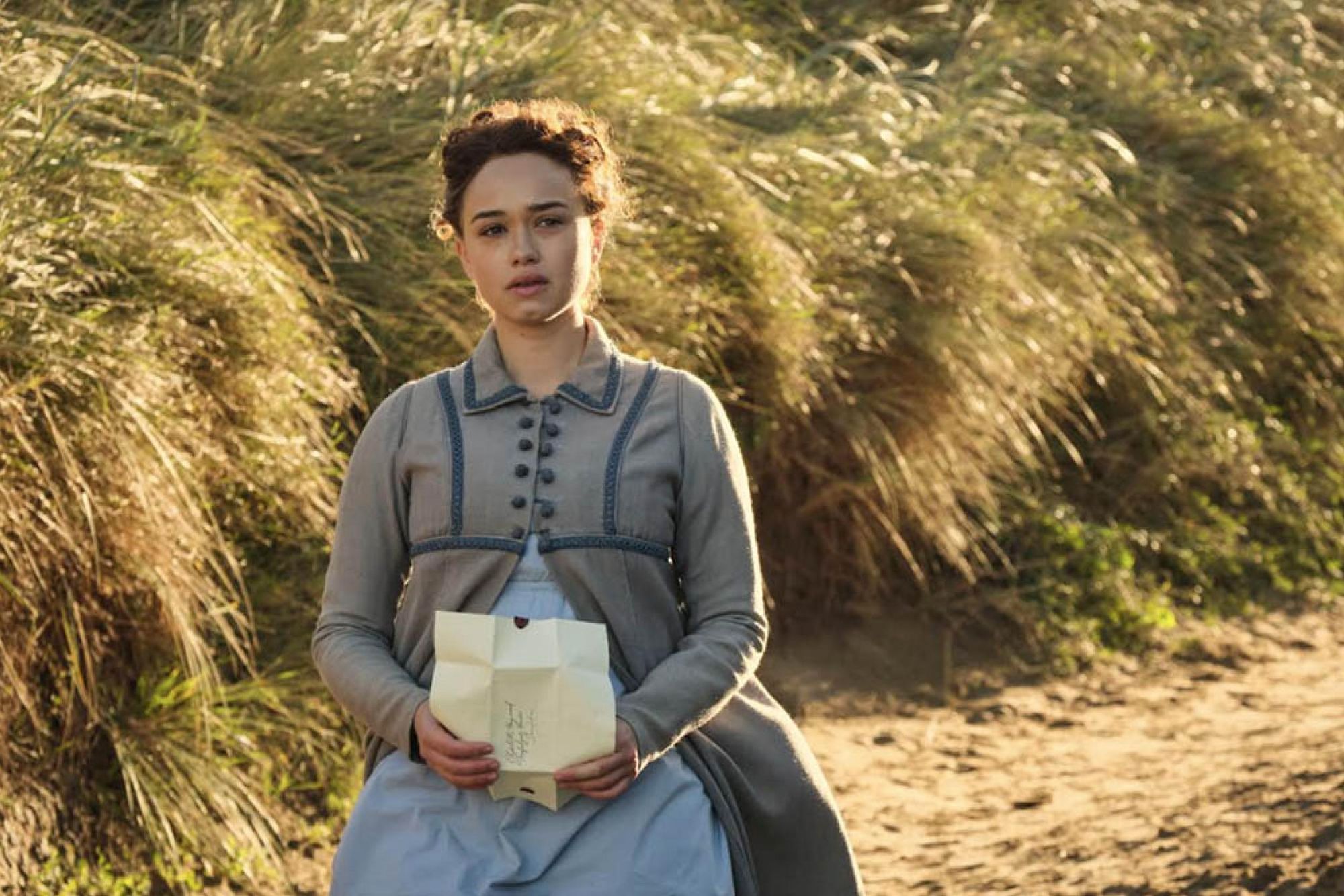 Riotous Regency Sanditon is back! While it is no match for Jane Austen's razor wit and social scalpel in Pride and Prejudice or Emma, the Sandition 3 finale does offer a much-needed picaresque dose of exhilarating carriage drives, gorgeous gowns beside the sea and there's a global fandom to satisfy. Let's be candid. We are all here to discover if Austen's heroine, the independent bookworm Miss Charlotte Heywood, portrayed by Rose Williams, will live her life and remain single or have it all and discover love with a man straight from central casting, who admires her ardently! Haven't we heard that line before? Do we care?
Yes, Alexander Colbourne played by Ben Lloyd Hughes lacks the charisma and subtle nuances of Colin Firth as Mr Darcy, and yet he grows on me with repeated viewings. Where Sidney Parker was the epitomy of a mad, intense English Eccentric, played by Theo James, Xander Colbourne is all about hidden, 'fathomless' depths. The question of the hour is what does a woman prefer?
If I have one major criticism of Sanditon 3, it's that the story of Charlotte doesn't feel as important and transcendent as it does with Elisabeth Bennett's revelation and happy ending with Mr Darcy in Pride and Prejudice. Sanditon has become more of a collection of people in search of fulfilment and a happy ending from Georgiana Lambe to Lady Susan and Arthur.  
The Pursuit of Love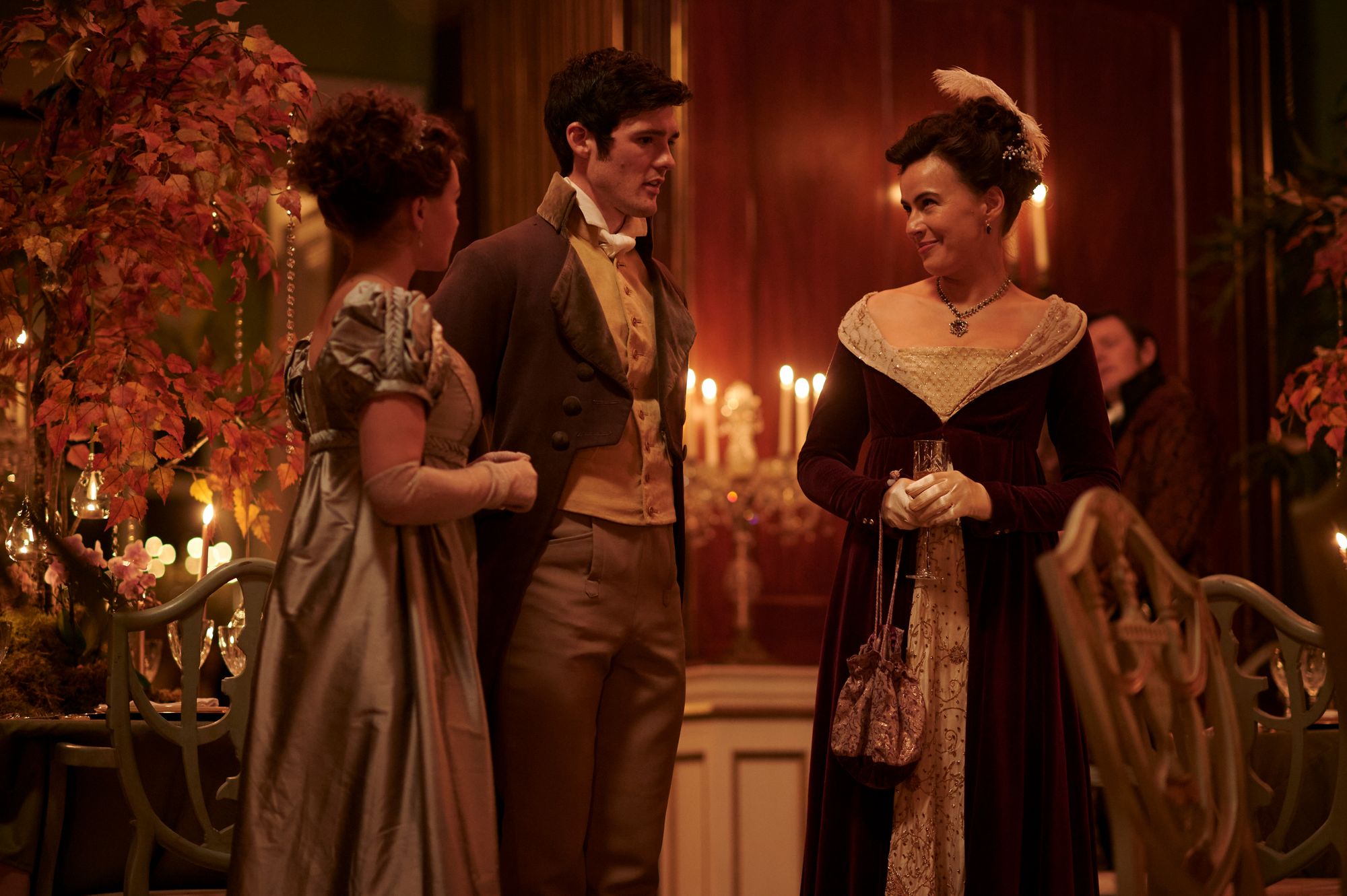 The overarching theme of the final series is the pursuit of LOVE and self-expression in all its forms and what fun it is to finally arrive there and know it. I'm shaken, stirred and smitten with Andrew Garrigan as Xander's sibling, legal eagle, Samuel Colbourne. You can take me for a windswept carriage drive morning, noon and night!
I also like the development and journey of Crystal Clarke's character Georgiana and the scenes in court are some of the strongest in this final series, tackling the position of women, the legacy of slavery and the fortunes built on it.
Sanditon 3  can be seen on ITV and while the story does honour Austen's brilliant dissection of 19th-century social mores and misdemeanours, it also offers an exhilarating 21st Century twist on them and a call to action for girls, women and men everywhere to be their truest selves. Bravo.
Watch Sandtion on ITVX  
Greta Gerwig in Frances Ha, An Epistle to Woody Allen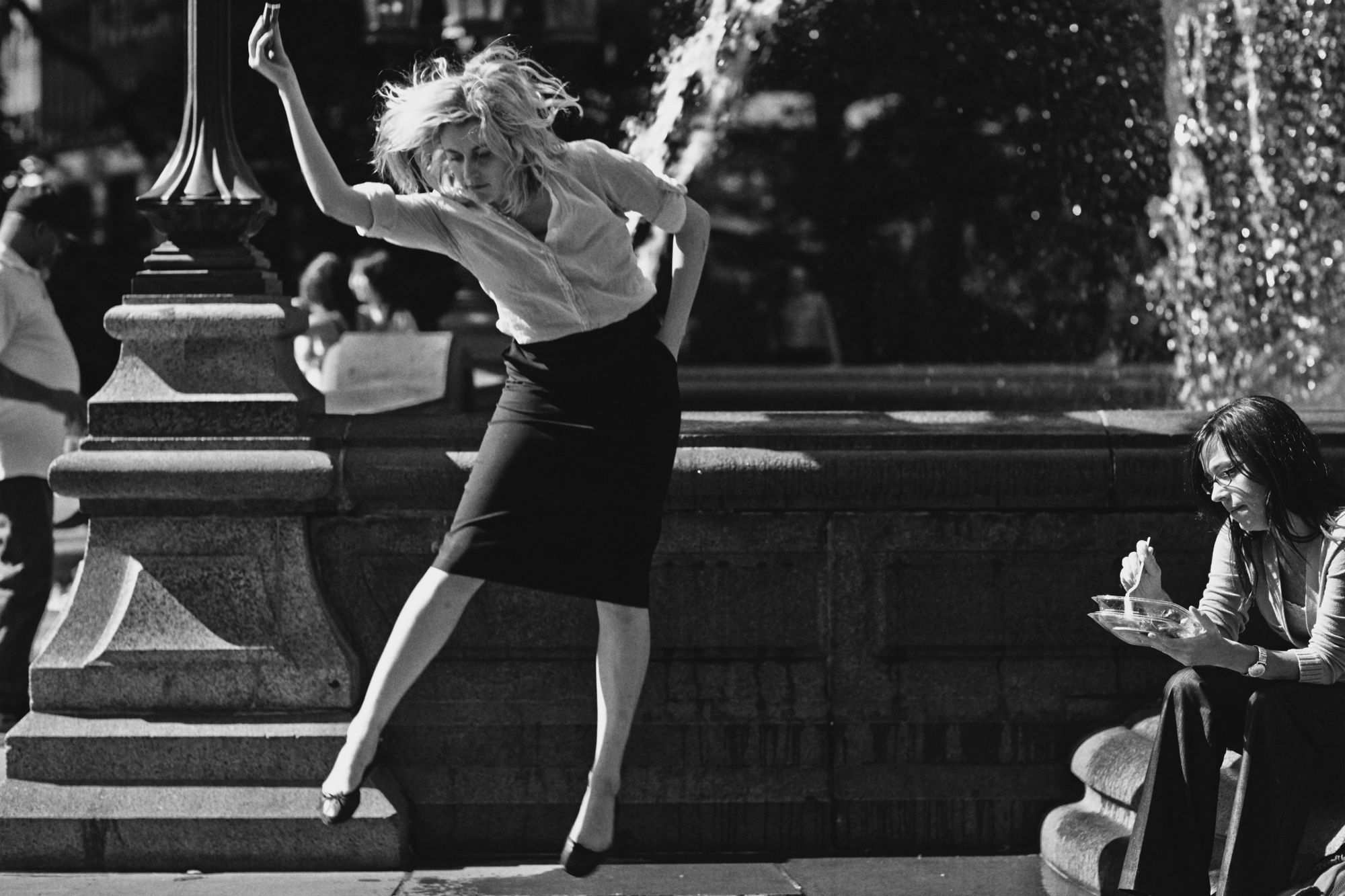 Greta Gerwig is clearly a rare treasure as a writer, actor and film director. I love her treatment of Little Women - it was faithful to the book and yet modern and less annoyingly preachy and zealous with indelible performances from Saoirse Ronan, Florence Pugh and Timothee Chalamet and now she has given the pink institution, Barbie, a makeover too. Whatever will she turn her director's vision to next?
How I wish she would act more too! Gerwig the actress is a joy to watch. The girl has this unaffected, unselfconscious charisma. Surely that is the measure of a great actor. If you want to see Greta in one of her loveliest performances before she became the director de jour, catch her in the fizzing, bittersweet black comedy Frances Ha on the BFI Player. The film is Noah Baumbach's kooky and adorable black-and-white love letter to Woody Allen, Annie Hall, to be young, cool and ambitious in New York. Oh, and it is, of course, a love letter to Gerwig his muse and ladylove.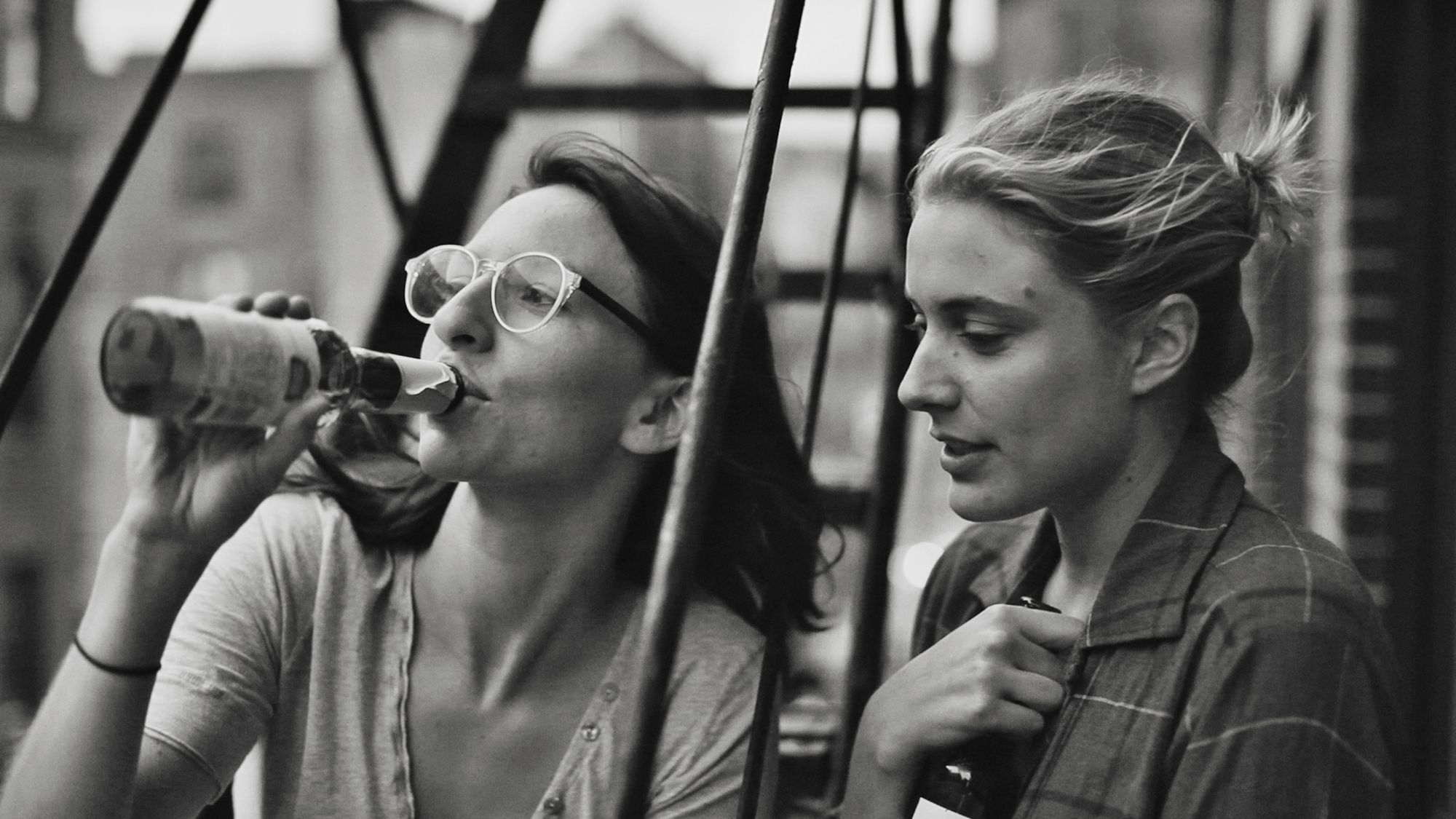 Frances Ha examines the awful inconstancy of intense, female friendships that suddenly go up in smoke over a boy and the arrogance of being under twenty-seven. "Twenty-seven is so old," declares Francis's housemate and he isn't joking.
Well, reader, all I will say is that I will forever be thirty-eight, my favourite age ever!  
In the opening sequences, Gerwig comes across as a goofy, bright and talented dancer who appears to have a fantastic life in New York, sharing an apartment with her best friend, Mickey Sumner,  living in each other's pockets and doing cool, sweet things, until said best friend randomly announces she is ditching Frances to move in with her rich nerdy boyfriend Patch because she has always wanted to live on a certain street in trendy Tribeca. Does that sound familiar?
Down and Out in the Big Apple... and Undateable too
In one move, Frances finds herself abandoned, broke, struggling and pronounced an 'undateable' singleton and her life becomes horribly insecure as she moves from flat to flat.
Gerwig imbues Frances with a cloak of fragility and melancholy which will appeal to anyone who knows what it is like to feel like you don't quite fit in. But the point is that she never loses hope, even when she blows up a credit card to be down and out in Paris.  
The Struggles of the Artist to Live
She swears like an angel, has a flair for comedy and looks adorable, innocent and incredibly brave, no matter how many lemons come her way. The film captures the struggle of the artist to live and satirises the rich kids who are increasingly the only people who can afford to play at being artists whereas Frances is the real deal. Oh, and the soundtrack from David Bowie to Hot Chocolate will make you want to dance down the streets of New York, just like Miss Gerwig in a fabulous cloak of cool and ultimately, triumph in her own way.
The BFI is showing three films that feature Greta Gerwig - Frances Ha, Eden and Baghead.
Watch Frances Ha on BFI Player.
Marley
Marley, film director Kevin MacDonald's (The Last King of Scotland) acclaimed documentary on the life of  Reggae superstar Bob Marley succeeds because it shows us what shaped Marley as a man, poet and singer with an incendiary talent for writing songs about injustice, love, slavery and the human condition.
The historical footage from his early years on a farm in the Jamaican interior to  Trench Town and then onto the world stage is like viewing some sacred musical relic. This makes the documentary enthralling and compelling. It is raw, homespun and authentic. It's musical history.
Then, there is the man himself. When we see Marley, he certainly radiates charisma, energy and a sort of beatific charm.
Of course, he is no saint. Marley like many a rock star, couldn't say no to the legions of female fans who would offer him more than hero worship. His wife, Rita Marley, would have to eject these women at his bequest. Stoically, she chose to see that her husband's talent and vision for the world were more important than his fidelity in marriage.
Before he died far too young from cancer, Marley said what he wanted was for people of all races to live together. The singer who was born in poverty in St Anne's, a rural farming community in Jamaica, had plenty of experience of poverty and not fitting in. He was born to a black mother and white father and experienced bullying and ostracism as a child and teenager. Performing music, writing, playing football and becoming a Rastafarian was his blueprint for a kinder world.
There is wonderful historical footage of the concerts, the political unrest in Jamaica which affected Marley and led to an attempted assassination and his extended exile in London with Cindy Breakspeare.  I would like to know more about his relationships with women outside his marriage, leading Marley to father eleven legitimate children. It is clear that his unrepentant desire for 'more than one queen' caused a lot of hurt to his wife, girlfriends and children.
There are conversations with some of the women and children, notably his wife Rita Marley, and Cindy Breakepeare, Miss World 1976 and the mother of his son Damian Marley. She and Marley were in a relationship until the end of his life and some of his songs are about her. She tells a fascinating story about coming back to their London flat after a glamorous modelling assignment for Miss World and hurriedly trying to remove the makeup before Bob saw her. She was too late. "Caught you," he declared. "Back then, men made all the decisions," she says, revealing the chauvinism of a different age. Like many men who attain acclaim and greatness, Bob Marley, the rock star poet revolutionary, wanted to go out with Miss World, but he didn't want her to wear lipstick.
Marley is streaming on ITVX
Vintage Film Classics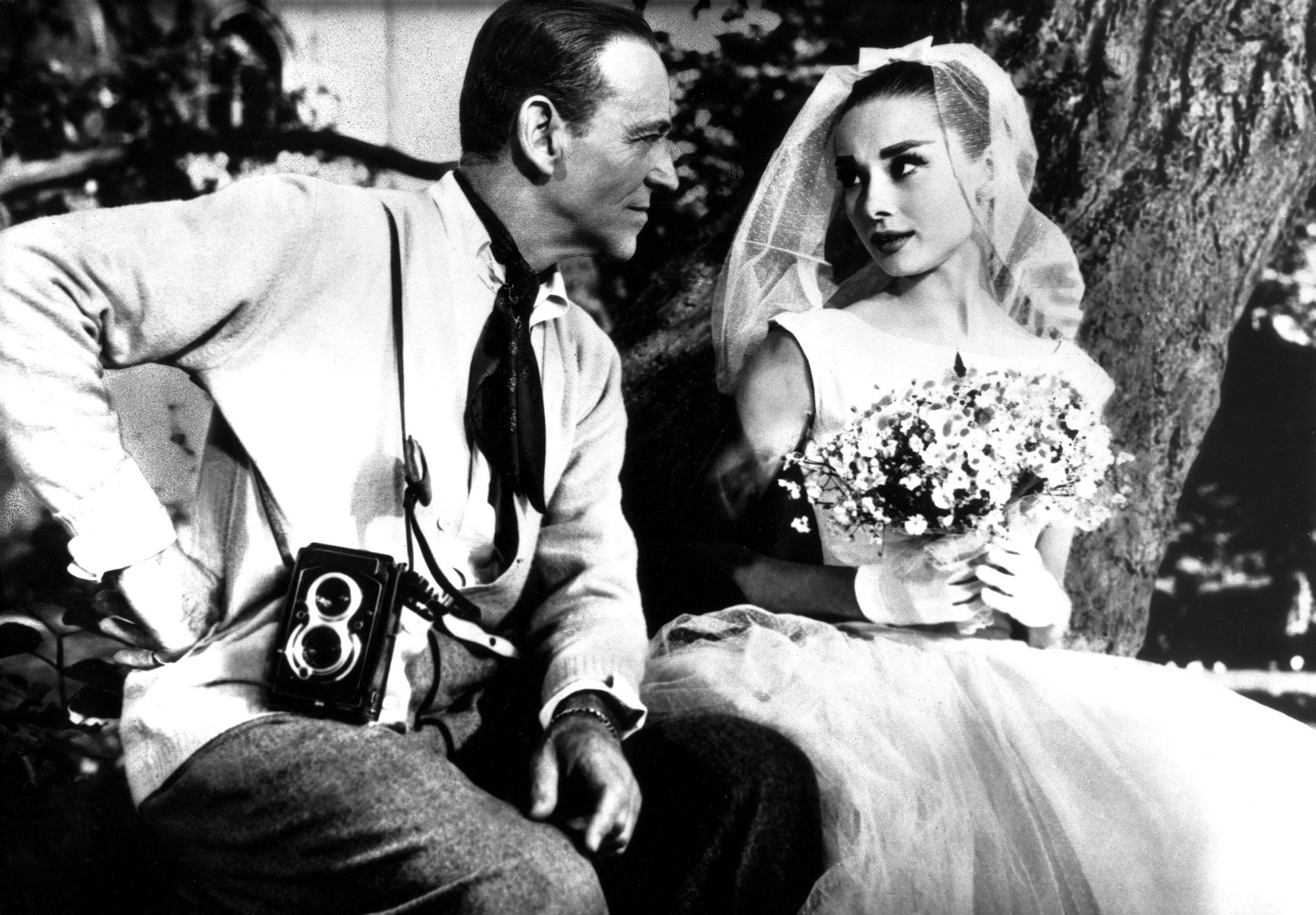 Funny Face -  Audrey Hepburn is oh-so-smart, cute and hip as the heroine of Funny Face, which came out just three years before the birth of the swinging sixties. I have always loved the scene where Hepburn's ballet training pays off as she dances with supine grace with Fred Astaire. The film celebrates the power and heyday of the great fashion magazines and their editors.  
Hepburn's wardrobe by Givenchy and Edith Head is breathtaking and shows the startling lines and precision of haute couture. Fred Astaire is pitch-perfect as the brilliant, zeitgeist fashion photographer, rumoured to be inspired by Richard Avedon. He has the right mix of urbanity, coolness and confidence to pull it off. The crazy fashion dictated by the actress Kay Thompson as Maggie Prescott, the editor of Quality Magazine is entirely accurate. I have worked with editors just like Maggie. One who I really liked and looked up to tried to send me home to change out of a brand new Claude Montana mini skirt because it wasn't 'in' that week. I did rebel!
The one thing that asks us to suspend judgment and disbelief is the chasm of an age gap between Audrey Hepburn and Fred Astaire as lovers. And yet, this is Hollywood and they pull it off if only for the make-believe world of Tinseltown because they are wonderful actors.
Watch Funny Face  - BBCiPlayer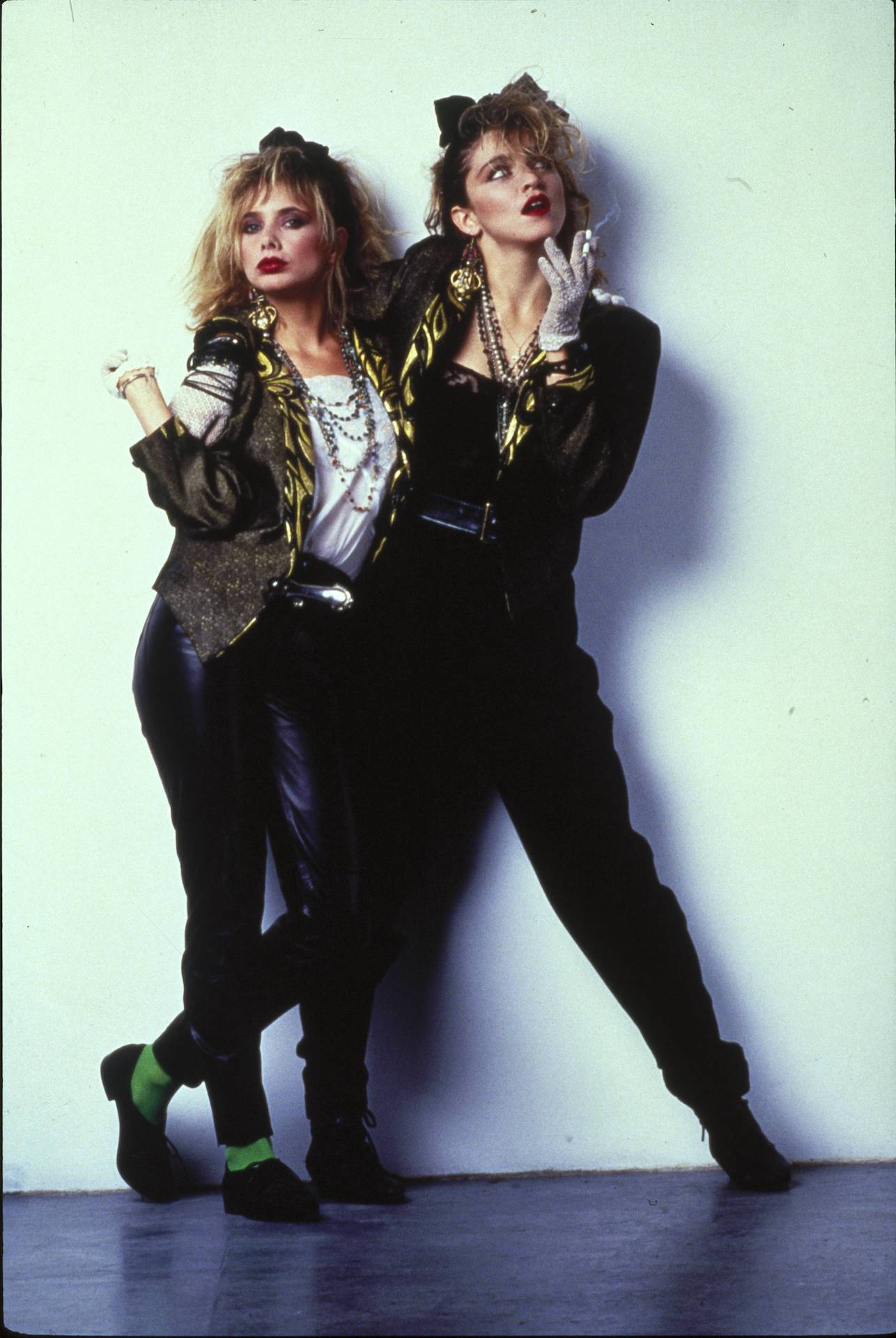 Desperately Seeking Susan -  No one does the eighties music and New York counter-culture scene better than Susan Seidelman's wacky, restless rom-com Desperately Seeking Susan - the film of 1985 and the decade.
Madonna's peek-a-boo bra tops, lace mittens and sequin boots created a bad girl fashion moment that was a cause celebre. It told us Madonna had arrived. Rosanna Arquette is wonderful too as the lonely, New Jersey housewife with a cheating bathroom salesroom husband who knows there is a world out there of fashion, music, art and a better man waiting to collide with her.  The film deserves its status as a cult eighties classic. It's where two worlds meet and the satire of yuppie culture makes me nostalgic for shoulder pads and champagne bars and the idea that girls could do anything.   It's also the only film in which Madonna is brilliant because she is absolutely playing herself. I still want Madonna's glittery Egyptian jacket!
Watch Desperately Seeking Susan on BBC iPlayer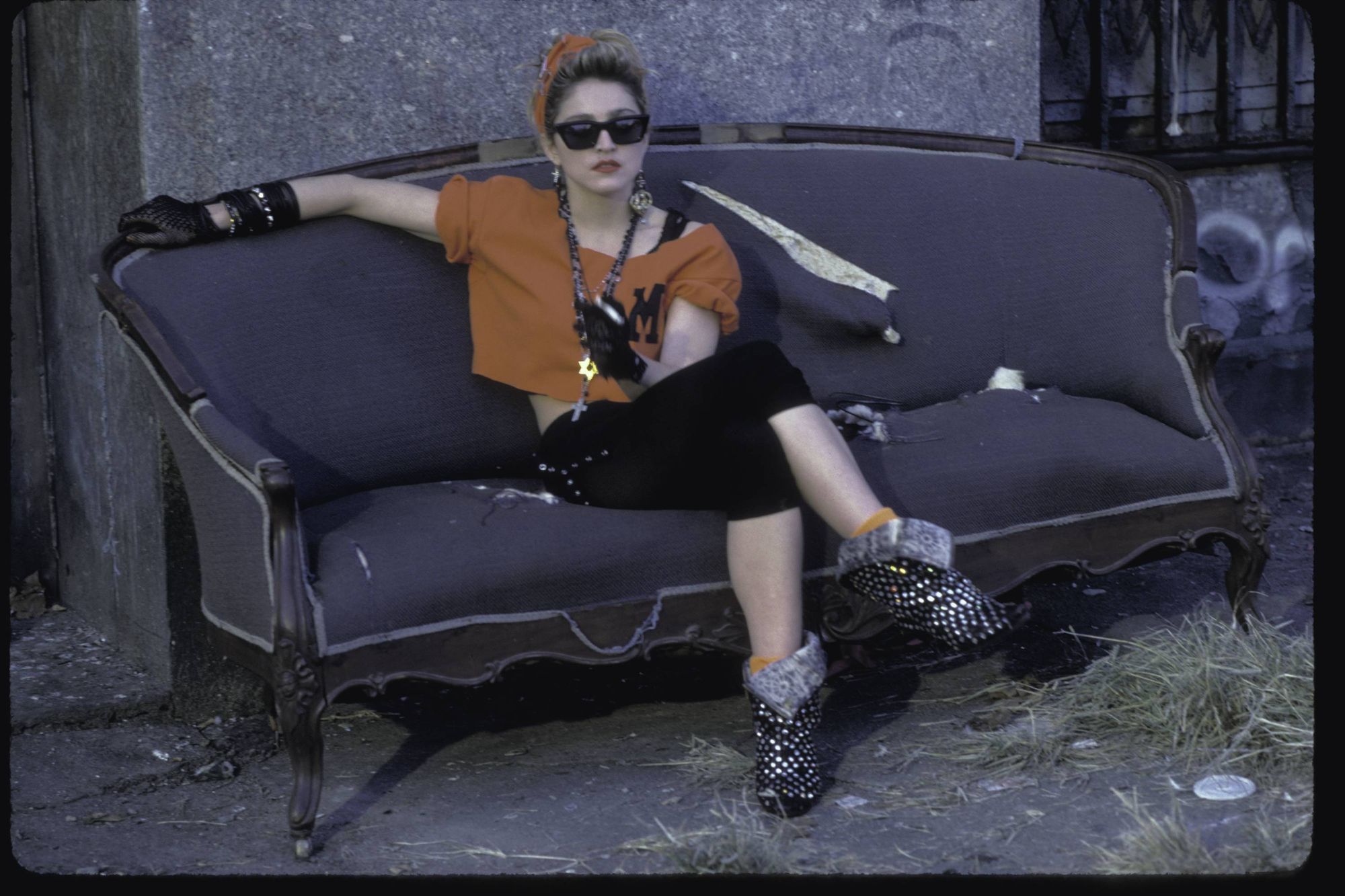 Podcasts and Independent Media
Courageous Discourse - By Dr Peter McCullough MD and John Leake
Courageous Discourse by Dr Peter McCullough MD and John Leake. This is my favourite Substack and weekly dose of fearless health and political reporting and news from the frontline of one of the world's leading cardiologists and internists, Dr Peter McCullough MD and his writing partner, the philosopher turned citizen hack, John Leake. If you want the unvarnished truth about COVID-19, the vaccines, your health, the bizarre state of the world and a whole lot more focused on world events, with plenty of humour and irony, free of vested interests, this is my go-to column and essential reading and listening.
The McCullough Protocol and  My Recovery from Covid-19 Vaccine Injury
In March 2023 my immune system was falling apart for the second time in two years, leading to full-blown autoimmune disease and causing me immense suffering, following one dose of the Astra Zeneca Vaccine in May 2021. As my situation worsened and I was in grave danger, I asked Dr. McCullough MD to help me. I am now doing the McCullough medical detox protocol for COVID-19 vaccine injury via The Wellness Company and it is slowly working. That's how I had the strength to finally finish this review. I am very slowly beginning to feel like me before I had the vaccine.
Dr McCullough and John Leake on Substack
Copyright Alison Jane Reid/The Luminaries Magazine September 2023. All Rights Reserved. No Reproduction Whatsoever Without Permission.
There are no affiliate marketing links in this article. The best way you can support the magazine is to become a paid supporter.
Support me and this independent slow arts and culture magazine here -