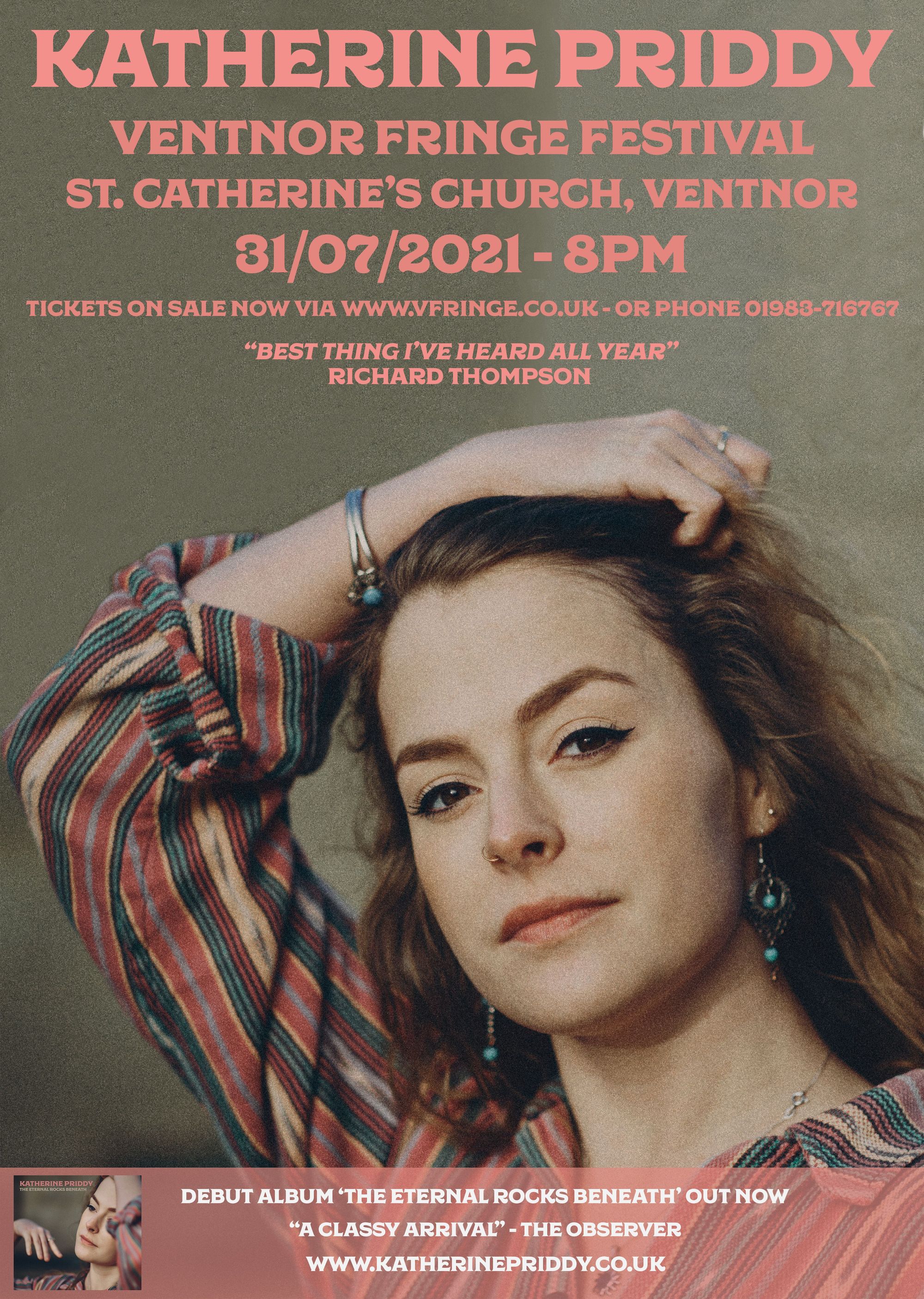 Katherine Priddy, sylvan songstress, wandering troubadour and rare weaver of stories from classical myths to ghostly, enchanting revelries on Scottish isles and saucy folk airs wowed St Catherine's Church at the Ventnor Fringe Festival last night. By the end of her magnetic performance, she left her audience in no doubt that we had been in the presence of a singer of remarkable charisma and shimmering talent who is destined to fly here, there and everywhere.
The concert was a highlight of the fringe and a coup for Vaguely Sunny, a local music promoter on the Isle of Wight.
Championed by Richard Thompson, and compared to the legendary John Martyn, I see Katherine Priddy as a glorious and daring throwback to Emmy Lou Harris and Joan Baez. Discovered as a teenage music prodigy in her native Birmingham, the singer has wisely spent the past eight years writing, performing and nurturing a following before launching her debut album The Eternal  Rocks Beneath.
The Power and Importance of Live Music
"It's good to be back after the hiatus," she told us. While we in turn could feel the frisson of relief and excitement in our lofty surroundings as she began to take her audience on a daring, irresistible journey of passion, love, wistful longing, excitement and bawdy, ancient airs plucked from a book found on Amazon for traditional folk ballads.
A Warning to Bishops Everywhere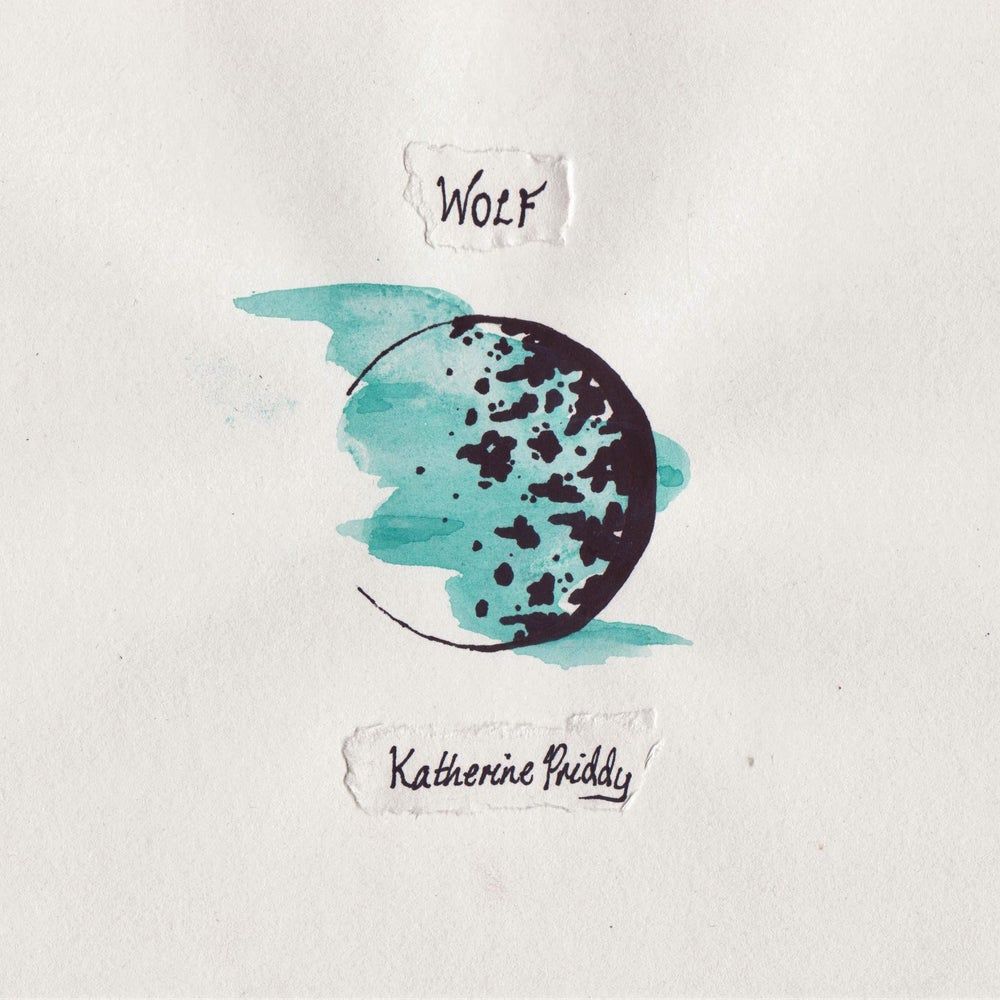 Soon, we were beguiled, stirred and spellbound by her remarkable ability to paint castles in the air with just her voice and a guitar. What a voice! So gossamer, so ghostly and shining bright with coming of age discovery, yearning and charm.
It was just as well there were no bishops present. They would definitely have been moved by the story of Eurydice, Icarus, Rosie or Wolf to kick in a stained glass window or two!
Velvet and Steel Voice
While I hesitate to define Katherine Priddy as a folk singer, because I have the feeling that she could go anywhere, do anything and break boundaries with her swooping velvet and steel voice, she is a liberating antidote to every female singer who has sacrificed their god-given voice to sound like everyone else.  
Katherine Priddy launched straight into an intoxicating odyssey of storytelling and cut-glass, sorceress tales, beginning with the dreamy song of childhood Indigo, and moving on through darkly passionate stories of Icarus and Eurydice, with her mellifluous voice rising and falling in perfect, heartbreaking pitch. Then she played the thrilling, intoxicating track, Wolf. Watch the official video for Wolf to soak up the full force of Katherine Priddy's audacious ability to tell a story with her siren voice.
An Odyssey to the Island of  Eigg
The song Isle of Eigg was equally compelling. Based on an impromptu trip to Eigg to help the islanders celebrate their newfound independence, it is fun, wistful, achingly mournful and melancholy and thus thoroughly transporting. Let's all go to Eigg!
The second part of her set was softer, with sweeter, mournful love songs and a heartfelt track about her father who Katherine looked after during the pandemic.
Now,  there is only one thing to do. Adopt Katherine Priddy! Invest in her music and catch her on tour in intimate small venues and the remains of summer festivals before she goes on to play bigger venues.
For everything, you need to know about Katherine Priddy, visit her website and follow her on  Twitter and her social media channels.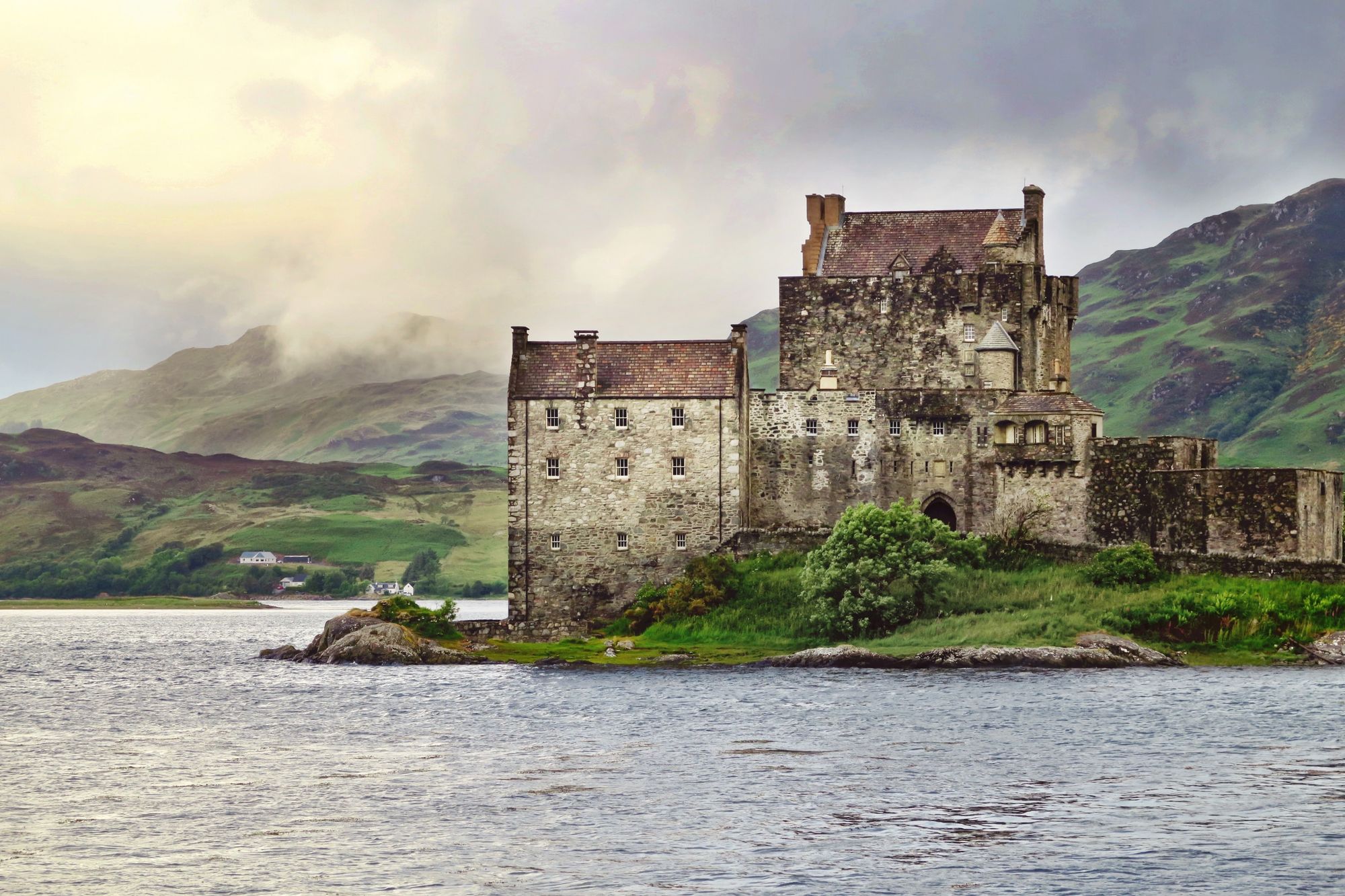 Katherine's Debut Album The Eternal Rocks Beneath is out now.
Twitter @Katherine Priddy
Twitter  @Luminaries_Mag
Did you enjoy this feature? We hope so! Support our independent arts and culture magazine for more independent, transporting journalism and become a magazine subscriber and part of our growing family today. We have ten six month subscriptions to the Clementine wellbeing App - to give away to the first ten new people to subscribe here - https://www.theluminariesmagazine.com/signup/
Clementine is now one of the leading on-demand apps for sleep, confidence, anxiety and stress. It costs £8.99  per month. The subscriber reward is worth £53.94. There is no cash alternative and subscriptions will be given out on a first-come-first-served basis.