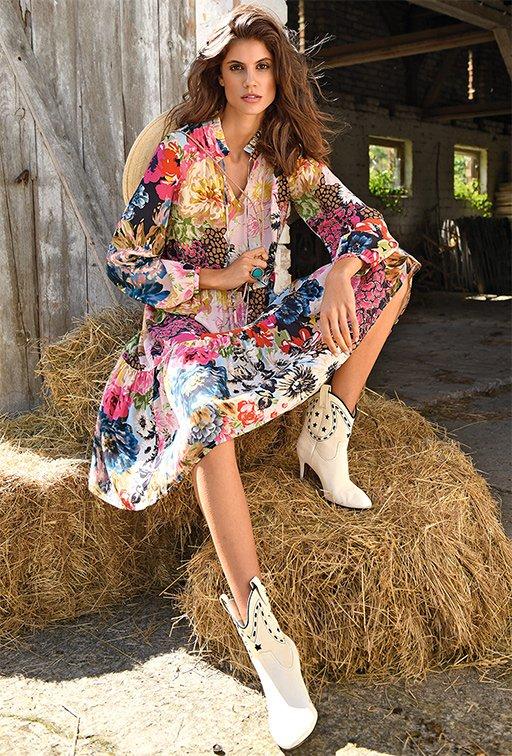 Talitha and the Flower Power Boho Hippy Print Patchwork Dress at Laura Biagiotti at Peter Hahn.
The boho look is a brilliantly eclectic, timeless slow fashion conceit that suits lovers of fashion distilled in our music, fashion and cultural heritage. This is fashion for the kind of woman who wouldn't dream of following the herd. She's too much of a rebel and she doesn't follow fashion, she leads it. It's all about the imagination, exquisite detail, sumptuous and unexpected prints and textiles and fashion pieces to flaunt and treasure rather like this thoroughly captivating Laura Biagiotti summer gipsy print dress featuring bold, opulent blooms and a riot of colour and pattern or the exquisitely pretty silk scarf print dress featuring a magnetic, paisley print and intricate detailing at on the collar, cuffs and hem. Just add simple, artisan sandals and a raffia bag.
Patrick Lichfield Photographs the Sixties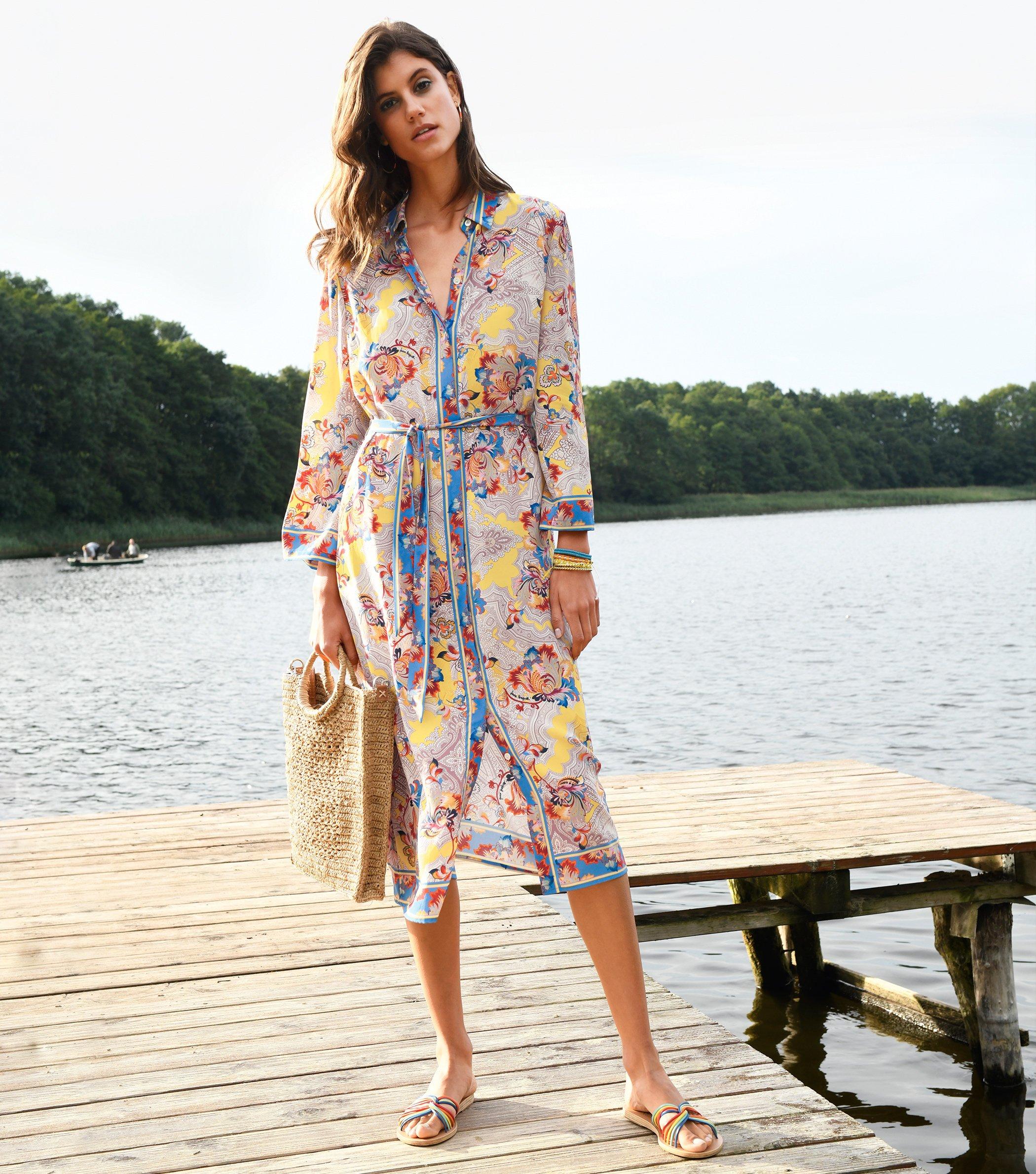 Patrick Lichfield's iconic image of Talitha Getty one of the most beautiful icons of the sixties and her husband John Paul Getty the third on a Marakesh rooftop came to epitomise the era of social revolution, fashion, incendiary youth culture and pop music and gave birth to the freewheeling boho fashion look.
Talitha Getty - The Crown Princess of Boho Chic
Talitha was anointed as the crown princess of boho also known as the rich hippy look.  She married Getty in a fur-trimmed white mini dress, naturally. Boho fashion is characterised by a permanent sense of dressing as if one is on holiday, thinking like a free-spirited fashion extrovert where colour, texture and unexpected detail and drama dominate. Imagine flowing, bold, intricate, eclectic, pretty flower power prints in luxe fabrics worn with a fabulous sun hat and pretty sandals.
Laura Biagiotti's Roman Hippy Chic Style
One celebrated designer who epitomises the hippy chic look in exquisite, scarf print flowing summer dresses, sensuous, intricate Roman sandals and snow-white capri pants is the late Italian designer Laura Biagiotti. This exquisite patchwork, flower power print dress is like wearing a piece of fashion art and it will certainly lift your spirits. Wear it with sunkissed bare legs, rock chick cowboy boots and a studied air of insouciance!
Laura Biagiotti Boho Fashion at Peter Hahn UK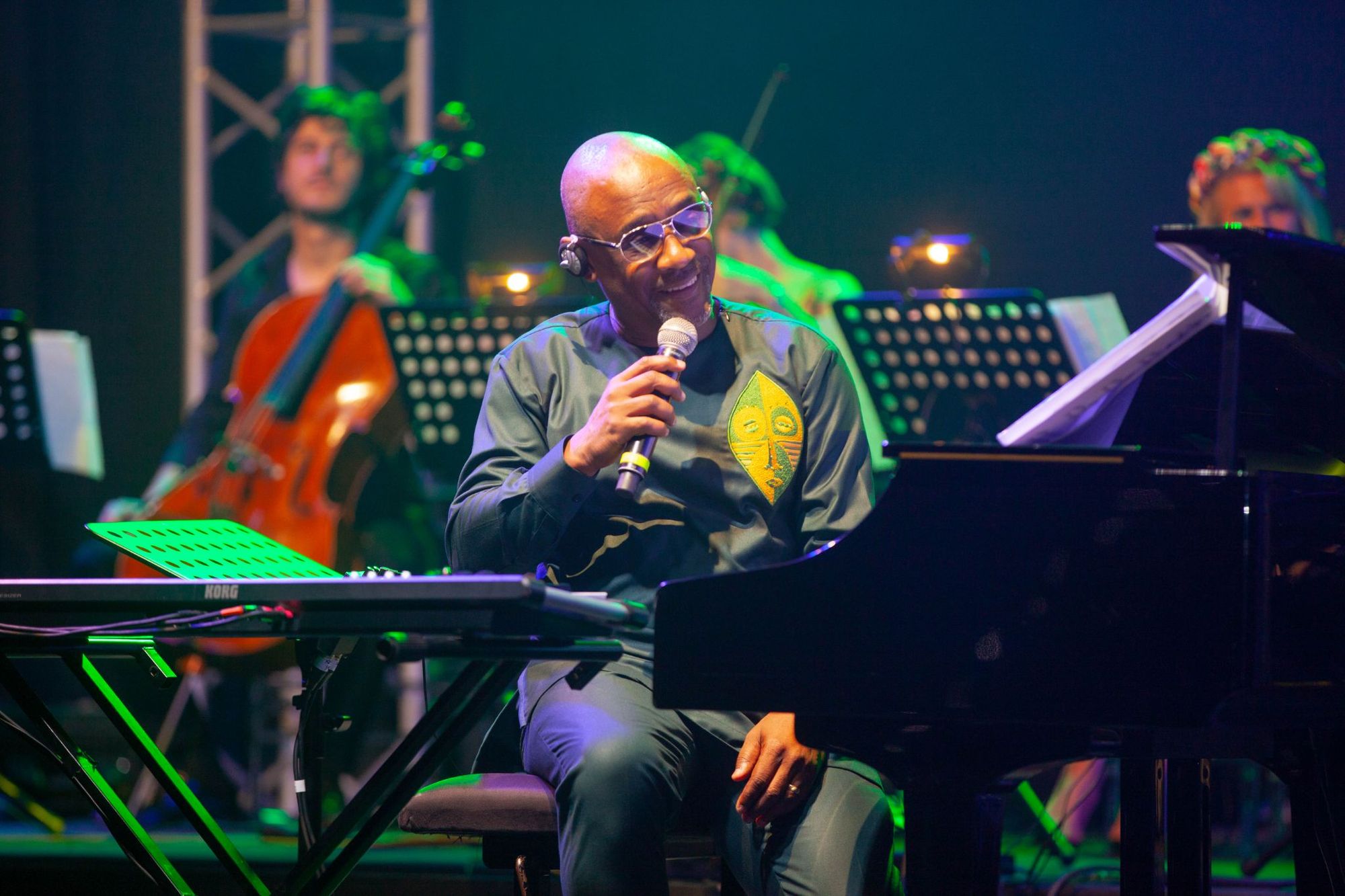 Frederic Gassita's Jubilant African Jazz Comes to The Barbican
Who wants to escape into an ecstatic world of sophisticated, free-flowing piano jazz fused with the sights and spectacles of Bantu culture? Classical pianist and jazz legend Frederic Gassita plays at The Barbican on June the 19th for one night only. It would be very sensible to buy your tickets now to see Gabon's most celebrated musical virtuoso with his Bantu Jazz Orchestra supported by an extraordinary troupe of seventy artists and performers to create a multi-layered musical and visual Africa odyssey.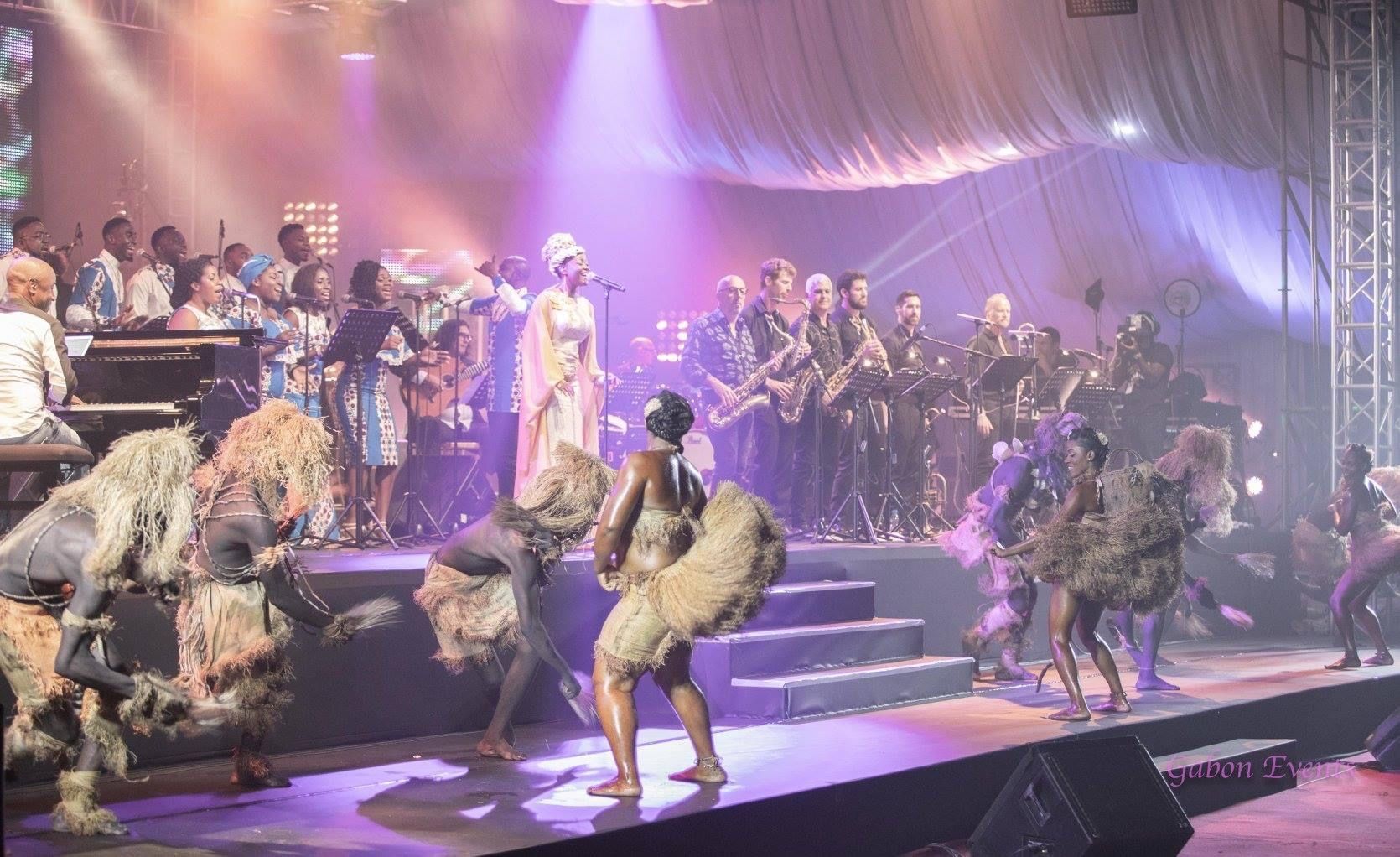 Frederic says, " "I'm so excited to share my musical style, which fuses jazz and Gabonese rhythms, with a British audience," says Frederic. "Anyone who loves jazz or is curious about discovering new music is welcome."
From Medicine to Cool, Mellifuluous Jazz
Frederic was two years into his medical training when he made a spectacular switch to study classical music at The Conservatoire Chateauroux in France and then to Berklee College of Music in the US. Frederic Gassita has recorded six orchestral musical albums including  - Frederic Gassita with The Royal Philharmonic Orchestra London and  Symphonic Visions from Gabon with The London Symphony Orchestra.
Buy tickets - Frederic Gassita and the Bantu Jazz Orchestra at the Barbican
Craft is Forever in Fashion at Loewe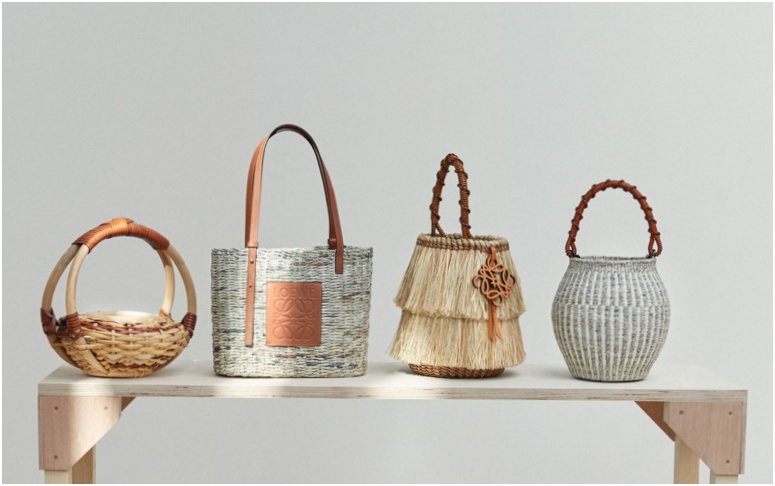 Loewe, the Spanish fashion house was born out of a collective of talented leather artisans in 1846 and a spirit of slow craft, perfectionism and creative virtuosity and so it is exciting to hear Jonathan Anderson Loewe's creative director declare, "Craft is the essence of LOEWE,' 'It is where our modernity lies, and it will always be relevant."
Perhaps championing craft can also be a critical way to appreciate the idea of stepping away from the fast pace of life in the 21st century and savour slowness and the idea of beautiful, playful and surprising objects created at the pace of a sloth, not a cheetah or Elon Musk with his sights set on life on Mars and space travel.
With this in mind, Loewe is back at Salone Mobile after a two-year hiatus and Jonathan has turned his attention to a renewed spirit of inventiveness.
Artisans of Unique Flair and Inventiveness
"Salone del Mobile allows us to delve into projects that bring my interest in craft towards progressive and unexpected directions, igniting collaborations with artisans of unique flair, inventiveness and technical ability. After a two year pause during the pandemic, LOEWE presents a new Salone del Mobile project in real life. This fact alone fills me with energy and anticipation.
Weave, Restore, Renew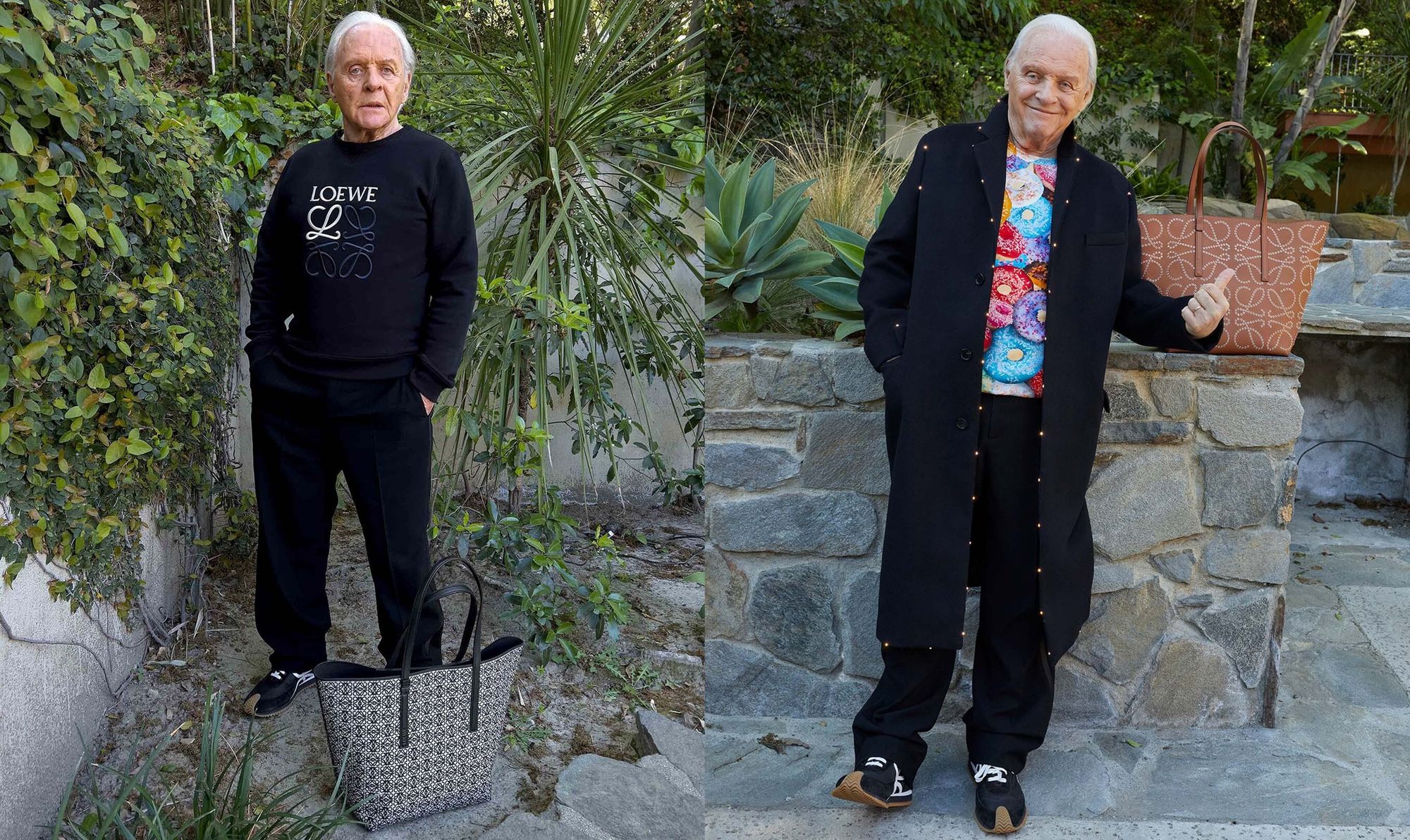 "For our sixth instalment at the annual furniture fair, LOEWE developed Weave, Restore, Renew: a poliform project that revolves around the idea of giving new life to things that might have been forgotten or discarded and turning them into new, unique pieces by repairing and reviving them through craft interventions. Acts of manual labour give new meaning to each object, honouring the object's history and value and preserving it for the future.
"Such a way of approaching the artisanal process sits right at the crossroad between respect for the environment and respect for the product. It is the opposite of senseless consumption, and an acknowledgement that things done with love, slowness and attention retain a human quality that lasts over time. We looked at traditional crafts both from Spain and abroad, turning ages-old techniques into something unexpected: an expression of the now, with a soul and authenticity.
Weave, Restore, Renew
Weave, Restore, Renew explores leather weaving, the Galician straw-weaving tradition known as Coroza and the Korean technique of paper weaving known as Jiseung. Repaired in Spain is the core section of Weave, Restore, Renew. We gave 240 existing baskets from all over the world —each one with its own peculiar shape, function and level of distress— to artisans Idoia Cuesta, Belén Martínez, Santiago Besteiro, and Juan Manuel Marcilla. They then mended and repaired them using leather strings and the result is a series of unique baskets that are a testament to reinvention, and very playful and surprising for that. Authentic craft, for me, is sustainable: the concept of repair and reuse is fundamental in this sense.
Coroza is an ancient Galician technique which consists of weaving straw, reeds, briar and other natural fibres to create raincoats, hats and baskets. The dramatic fringed capes were used in the region up until a few years ago and the Coroza tradition dates back thousands of years. For the Coroza section, we created a collection of bags and basket bags that retain the distinctive tiers of fringes of the Coroza, which look both practical and visually surprising, almost like sculptures. Then there is paper.
The Regenerative Power of Handwork
Together with Young Soon Lee, a LOEWE FOUNDATION Craft Prize Finalist in 2019, we created a series of jars using the traditional Korean Jiseung technique, which consists of finely weaving strings of paper to create household objects. We extended the same technique to recycled newspaper, with which we made a series of sturdy totes. Across this whole project, we celebrate the regenerative power of handwork and the skill of the artisan. I am proud we have created a series of items that rewire the relation with time, wear and tear, delivering a message of evolution and transformation which is progressive and uplifting.'
Jonathan Anderson Palazzo Isimbardi
For More Information visit Loewe in-store or online.
We hope you enjoyed this piece of slow, independent magazine journalism.  Alison Jane Reid, our editor, has been a leading journalist in the UK for 25 years. This independent arts and culture magazine is funded by subscriptions, live culture shows, sponsored features, events and our magazine atelier. Become a supporter today. For more information, email the editor  - theluminariesmagazine@gmail.com
Subscribe to the Luminaries as a paid supporter.