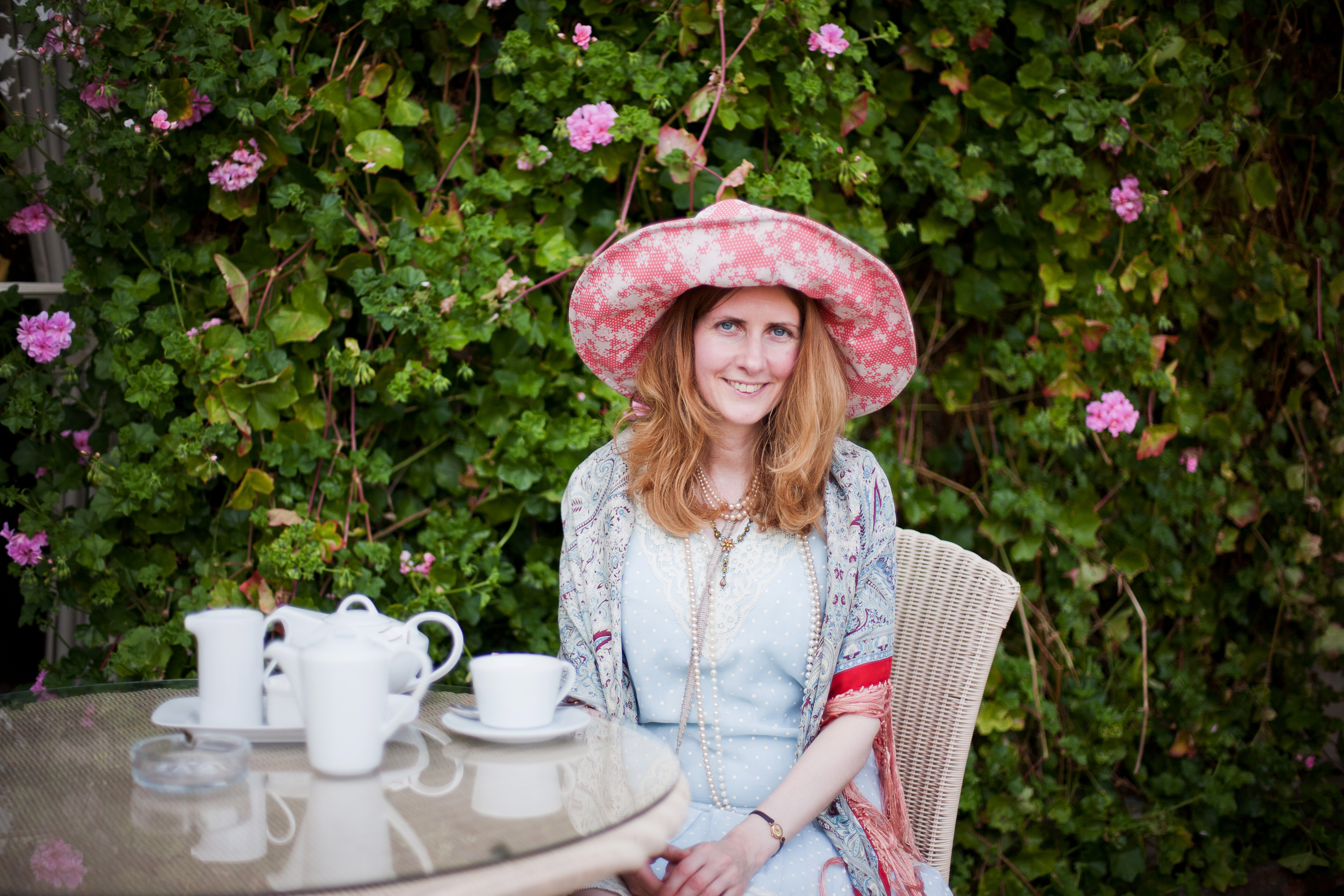 Important Update. The Art of a Great Chat Show is all about putting the right interview guests together. The first chat live show will now go ahead on a weekday with Chantal Coady, Queen of the Real Chocolate Revolution and one other leading organic food trailblazer TBA. My interview with Dr Ibrahim FRCP will go ahead on a separate day. Please email or tweet us if you want to attend and tell us which show you are interested in – ethicalhedonistmagazine@gmail @EthicalHedMag – thank you.
This is a crowdfunding event to raise money to keep the magazine going during the Coronavirus, pay our operating costs and our journalists and interns. Join the magazine VIP Club now to gain access to the Chat Show Night or here buy pledging in cups of coffee. We will accept three coffees or more for this exclusive event – Crowdfunding EH Mag Chat Show
COVID-19 – It's In Our Hands
My first interview will be with the UK's top functional consultant – Dr Sharief Ibrahim FRCP founder of the Vitality Clinic in London and Weybridge. Dr Ibrahim will be explaining what we all need to know about immunity to lower our risk of contracting or dying from COVID-19. The exciting news is that there is so we can all do when armed with the right knowledge to protect ourselves and our communities by choosing to become healthier. That is your best defence against the Coronavirus. Sharief spent 25 years in the NHS. He reached consultant status for general medicine and geriatric medicine and he did his functional medical training in the US with Dr Mark Hyman. He is a fascinating and inspirational doctor. You won't to miss this interview.
Meet the Chocolate Revolutionary!
Chantal Coady is my second and very exciting guest to sit on the virtual sofa. Chantal is the original trailblazer for organic, artisan and fair luxury chocolate. Last summer she left Rococo after more than 30 years at the helm for a new chocolate odyssey focused on making chocolate as fair, luxurious and ethical as possible. Chantal will be talking about her extraordinary adventures in chocolate, especially her love of Arabia, and her new venture, Chocolate Detective and Isolation Letterbox Chocolate.
Meet Some Ethical Super Heroes
The crowdfunding #FabGoodNews EH TV Chat Show is happening! Are you ready to join AJ on the virtual sofa for the art of the chat show live featuring the creme de la creme of superhero interview guests from the world of functional medicine and artisan chocolate with an organic and social impact edge? + special offers for subscribers sent to your inbox.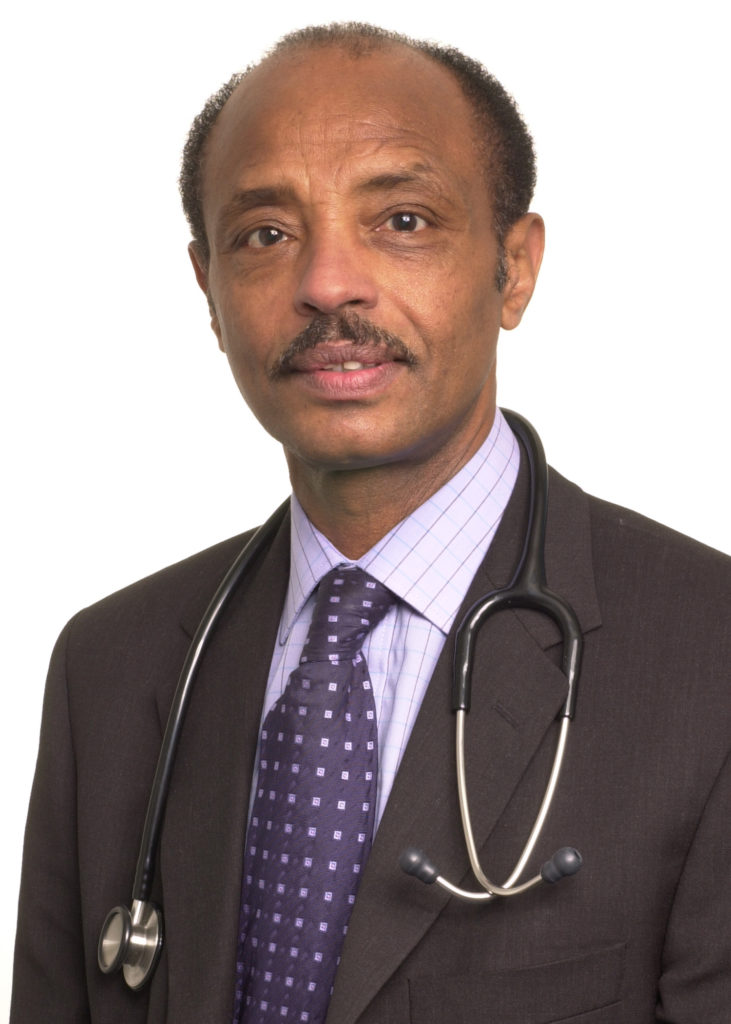 UK's Top Functional Medicine Doctor
My first chat show will feature the UK's top functional doctor, Dr Sharief Ibrahim, FRCP, talking about COVID-19 and why it is a wake-up call to improve your health now. Followed by an audience Q&A.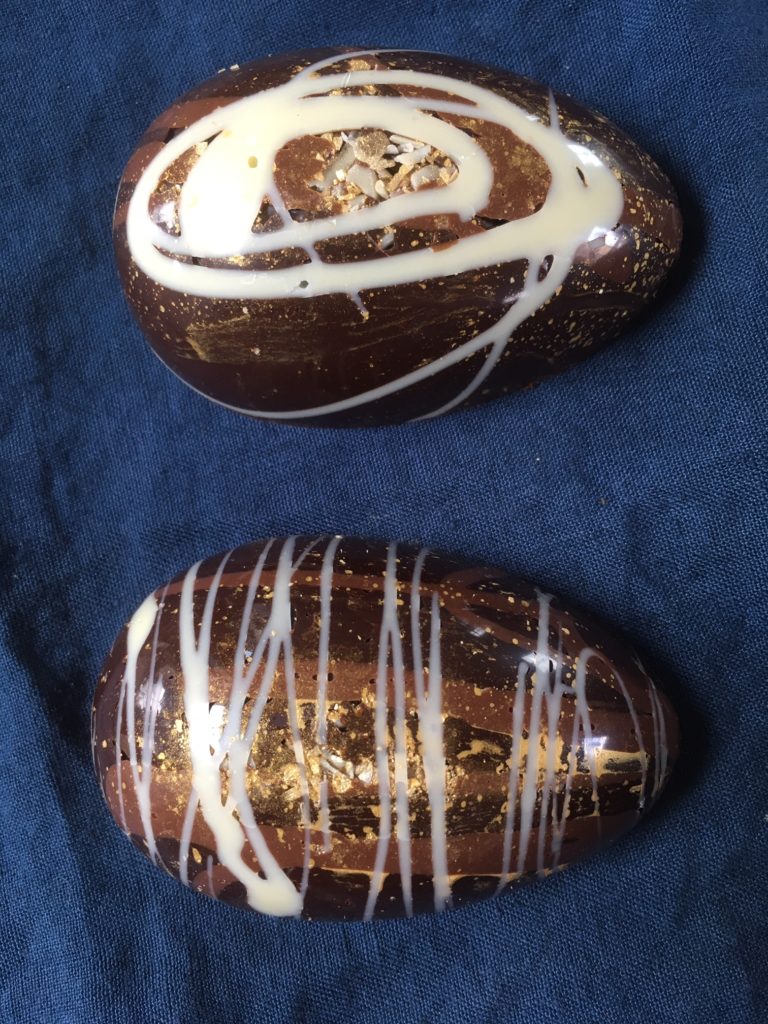 My second interview is with my lovely friend and queen of artisan and organic chocolate, Chantal Coady. Chantal will be talking about her extraordinary life and adventures as a chocolate trailblazer and detective roaming the world in search of rare and exquisite ingredients to delight the most sophisticated chocolate connoisseur.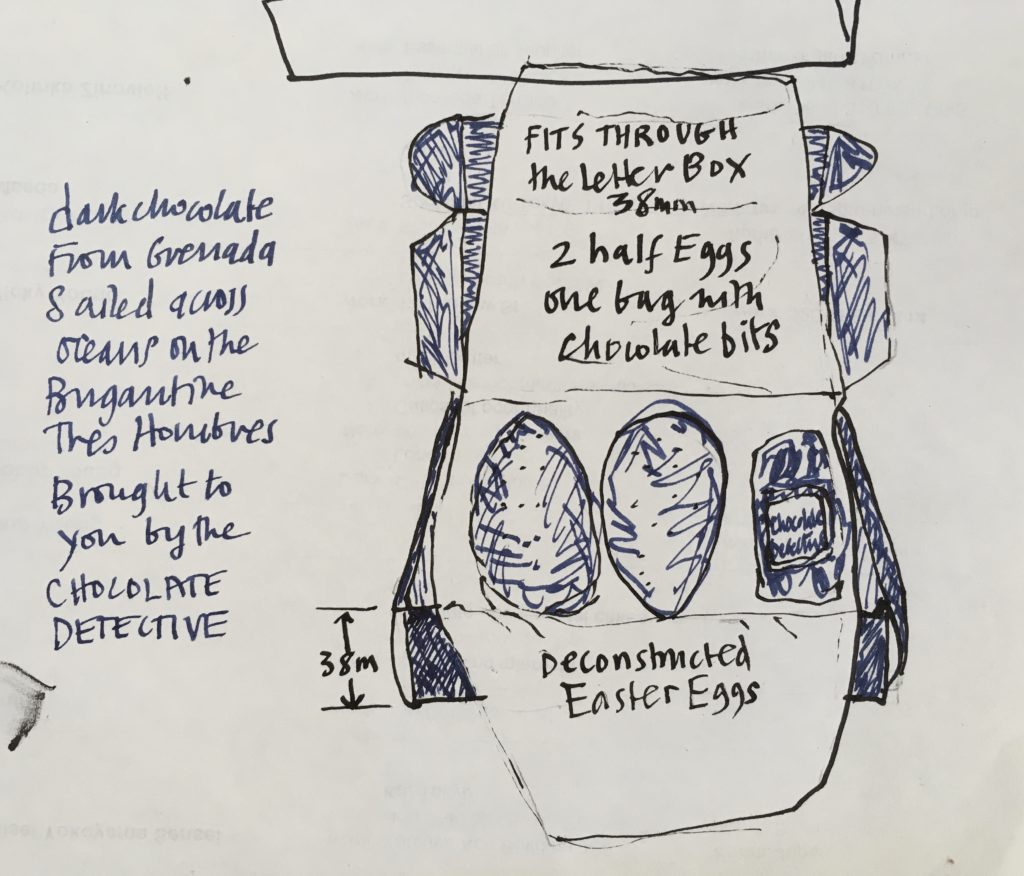 Fabulous Isolation Chocolate
Chantal left Rococo last summer and she will be talking about her timely new venture – Isolation Letterbox Chocolates and flat-pack Easter Eggs. Sometimes, the most precious treats come in small brown paper boxes. Perfect for living in solitary splendour.
Are you ready for the art of the chocolatier in miniature masterpieces? You won't want to miss either of these exciting, inspirational interviews.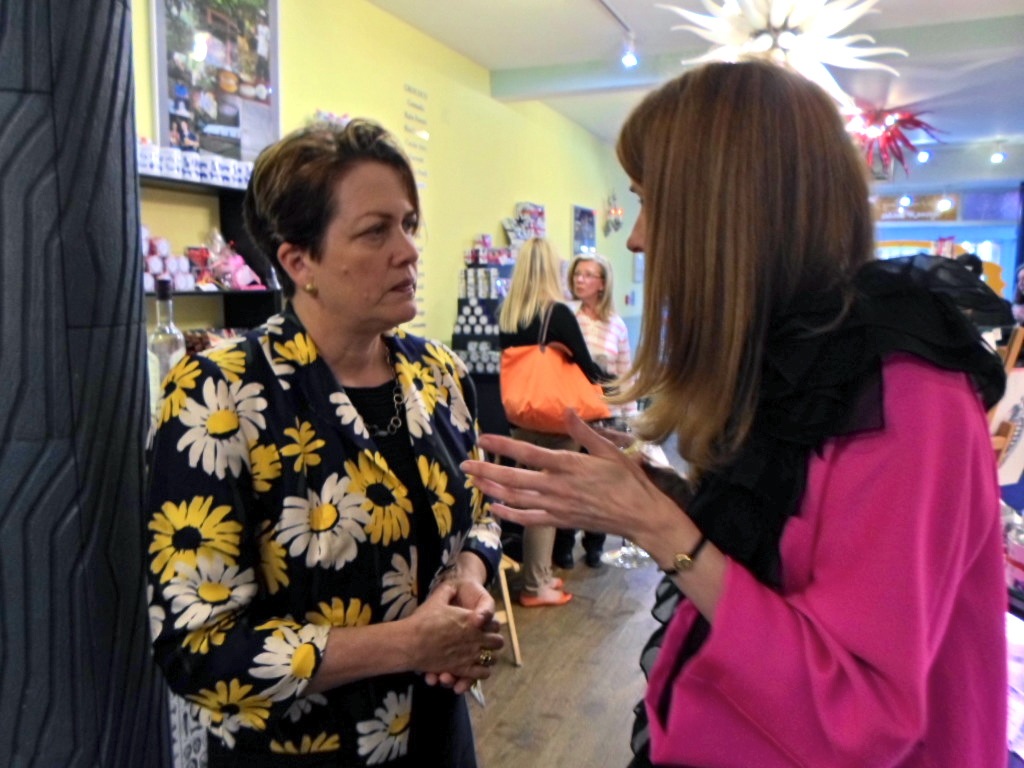 This is a crowdfunding magazine event. Join our VIP Magazine Club to gain exclusive access to our webinar chat show now. EH Chat Show Guest Once we have a full house the date and time of the show will be sent to you via email.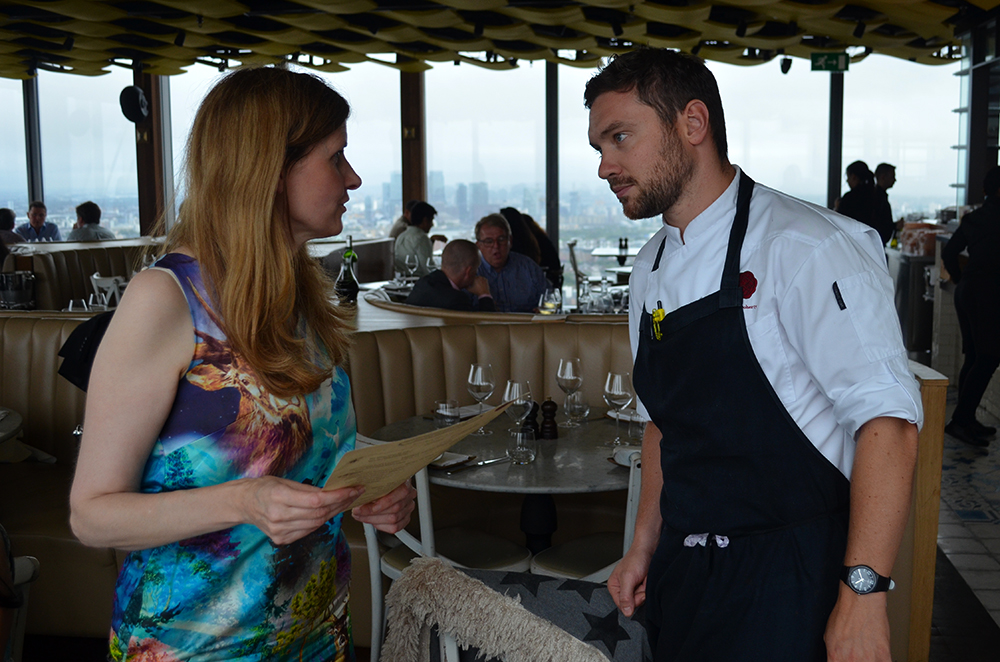 The Ethical Hedonist TV Chat Show
When Doris Day, one of my favourite actresses discovered that all her millions had been squandered by her third husband, Martin Melcher and Hollywood attorney Jerome Rosenthal, she also discovered that he had signed her up to do her first tv show, the Doris Day Show. At the height of her stardom in the fifties and sixties, Day was one of the biggest box office stars celebrated for her girl next door appeal.
She didn't want to do television. It felt like a demotion.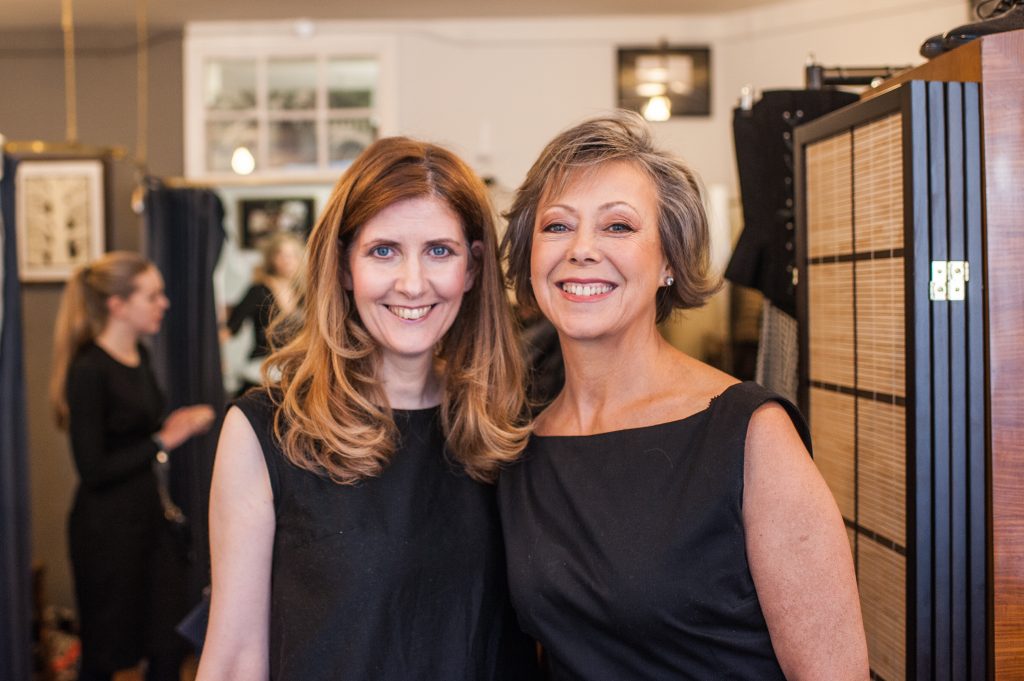 The Only Way is Up! – Doris Day
She was also a pragmatist. Day famously said of her situation, 'the only way is up', and she was right. Sometimes, the best way to deal with a major setback or misfortune is just to go forward and to act as though we cannot fail and do the thing and we will have the power. The star of Calamity Jane, A Touch of Mink and Pillow Talk went on to create a second career on the small screen, to make a new fortune and retire gracefully to champion animal welfare.
A Magazine for Social Impact
I don't have an errant husband. ( Just a crush on Martin Henderson in Virgin River!). However, I cannot wait for the Chancellor Rishi Sunak to possibly throw this social impact culture magazine a life-line in June, maybe. We won't survive that long. ( I have been juggling work with caring for a mother with multiple conditions for the past year. I had no time to future proof the magazine against COVID-19. That's before I discuss the very negative effects of Brexit and Brexit uncertainty on UK businesses and SMEs which includes the loss of grant funding from the EU for championing circular and sustainable innovation.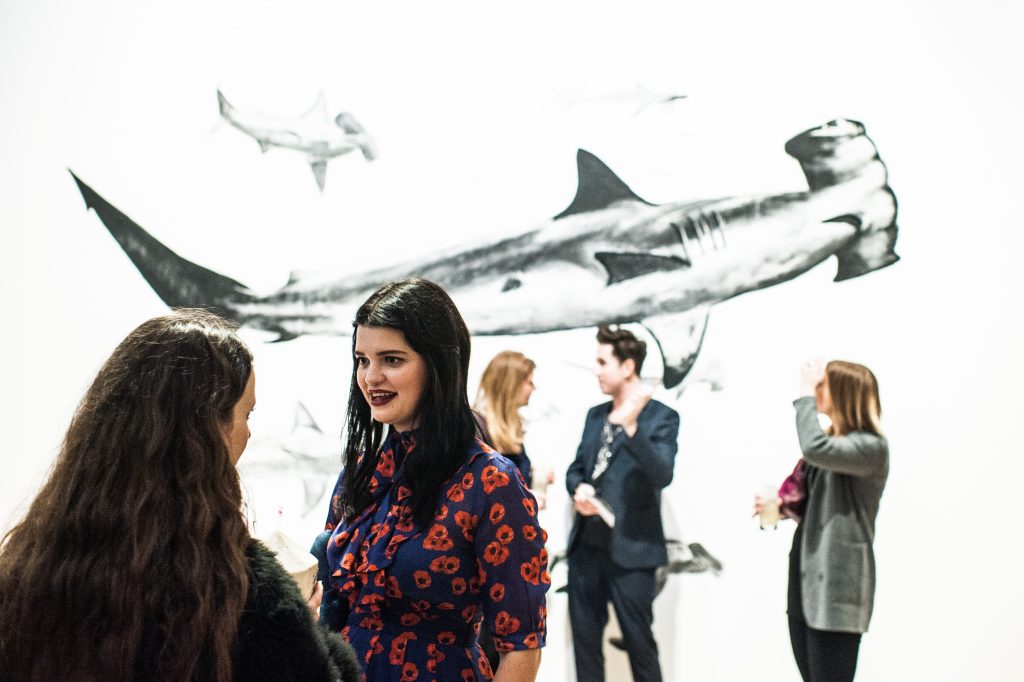 Back in December, I was ready to launch an innovative crowdfunding campaign with business students from Warwick University after working on the pitch since the late summer. I was really excited, as my focus was on creating a one of a kind, EH VIP Magazine Club + Community for readers with perks in return for pledges. At the last moment, the startup collapsed after the entire staff resigned following an ideological falling out.
Creating a One of a Kind Club
I am now going ahead with the idea of creating the club and you can read the pitch here.
The only answer to all this turbulence is to keep going and to continue inspiring people through the power of fab good news journalism. It's what we do.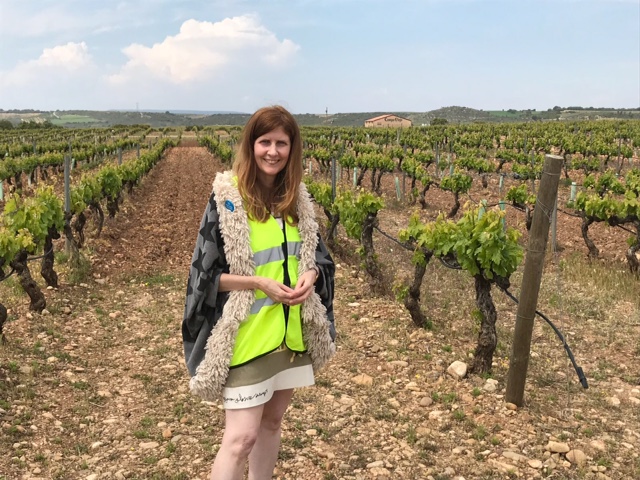 I'm inspired by Doris Day's chutzpah, and I am finally launching The Ethical Hedonist Live Chat Show on Zoom, I have procrastinated long enough. I've wanted to do an Ethical Hedonist chat show for about four years! Move over Michael Parkinson. (If anyone would like to help out with the broadcast I'm going to need a virtual studio director/assistant). Thanks to John from the Ideas Lab for kicking my bottom. More about John later.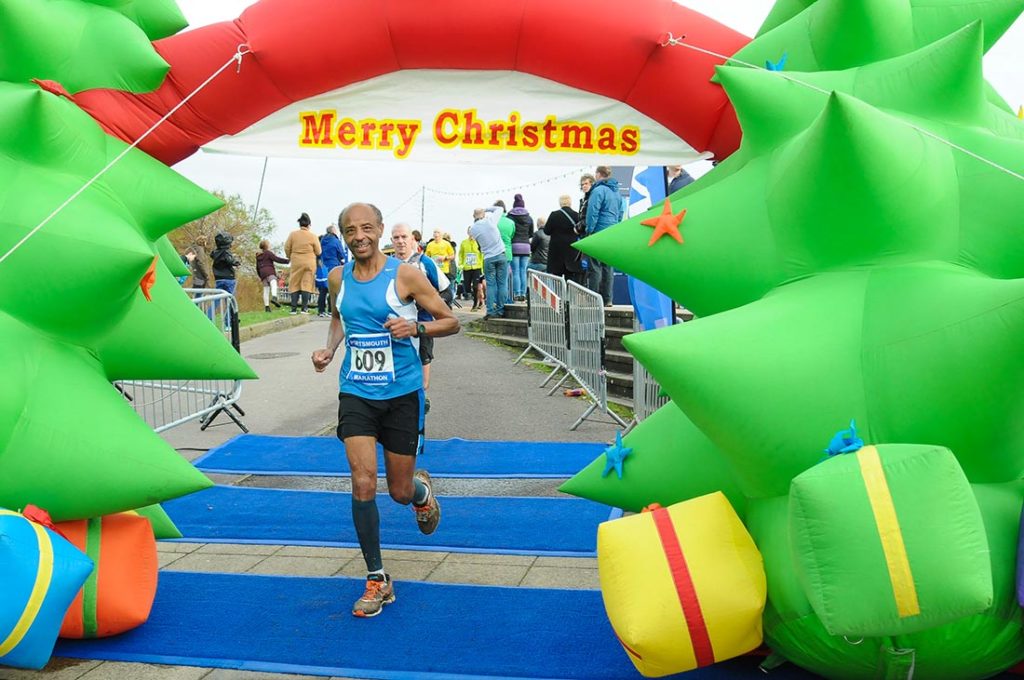 This is a magazine club crowdfunding show for readers who subscribe via our newly relaunched @patreon or @ko-fi pages. Or you can use our Paypal Button on the homepage. The price for the event is £20.00 per person, dependant on numbers. This includes one month's subscription to our VIP Club and organic concierge service where you can ask me and our graduate interns to find organic, circular and artisan services for you. Plus special discounts and offers on ethical and organic services, only available to guests at the chat show evening.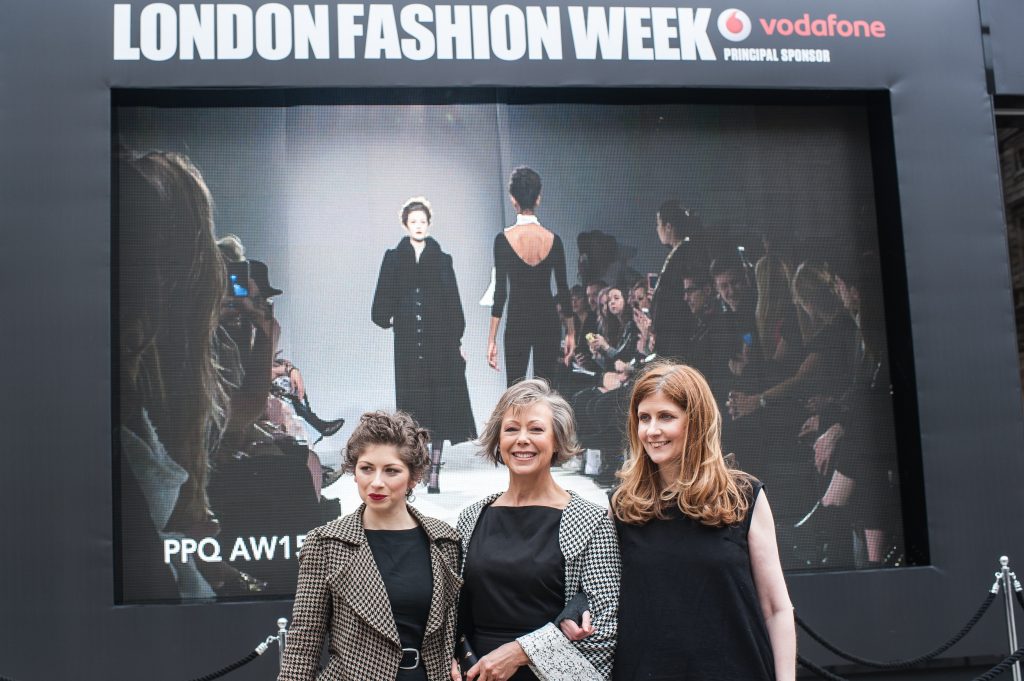 That's right, I am asking you to pay for the inspiring, informative and indispensable journalism on Ethical Hedonist Magazine. This is not a vanity project. A huge amount of skill, time and expertise go into everything we publish. This is an ethical business with social enterprise status with two journalists mouths to feed and editorial bills to pay during the pandemic and beyond.
The Times They Are a Changing
Now, I have a confession to make. I was trained in journalism at a time when media and marketing were kept rigidly separate. To be honest, I don't think many journalists enjoy having to talk about themselves or market themselves unless they have huge egos! Now everything has changed. Journalists have no choice but to market what they do to gain attention. The good news is that at least I can do it my way, and say this.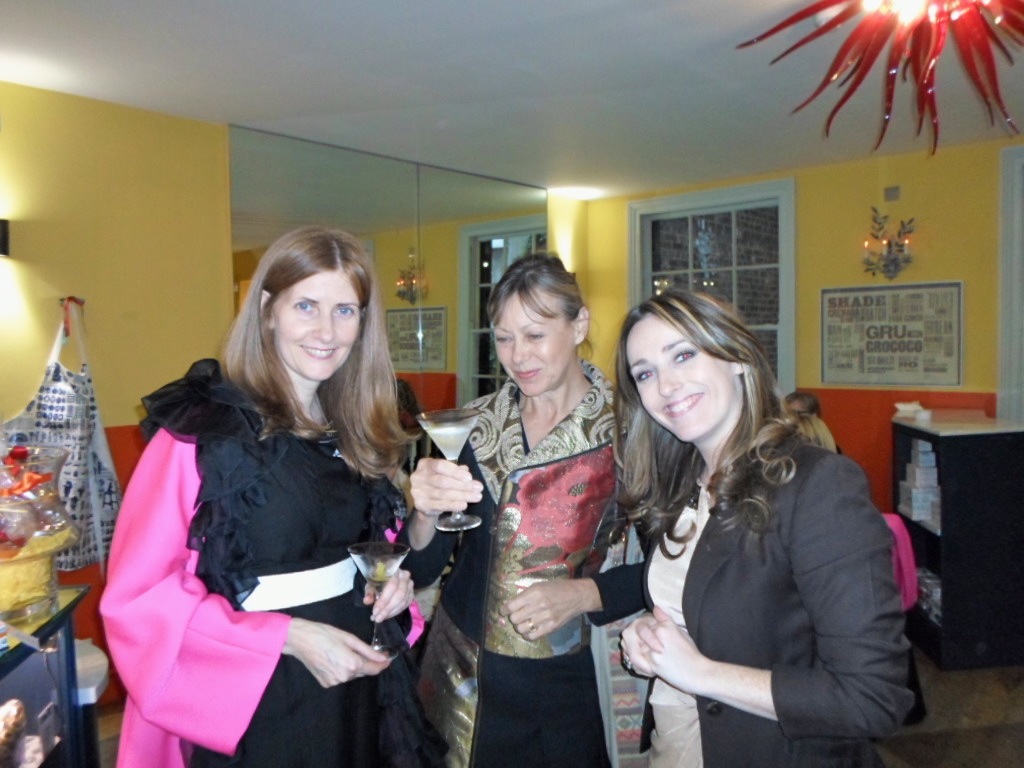 I am proud of what we have achieved with a tiny amount of help and I know that you value what we do too and that you would like to see us grow. The best way to show your gratitude and help us produce more exciting independent journalism with organic, social and circular economy impact is to help fund the magazine on a monthly basis or pay for an article you love.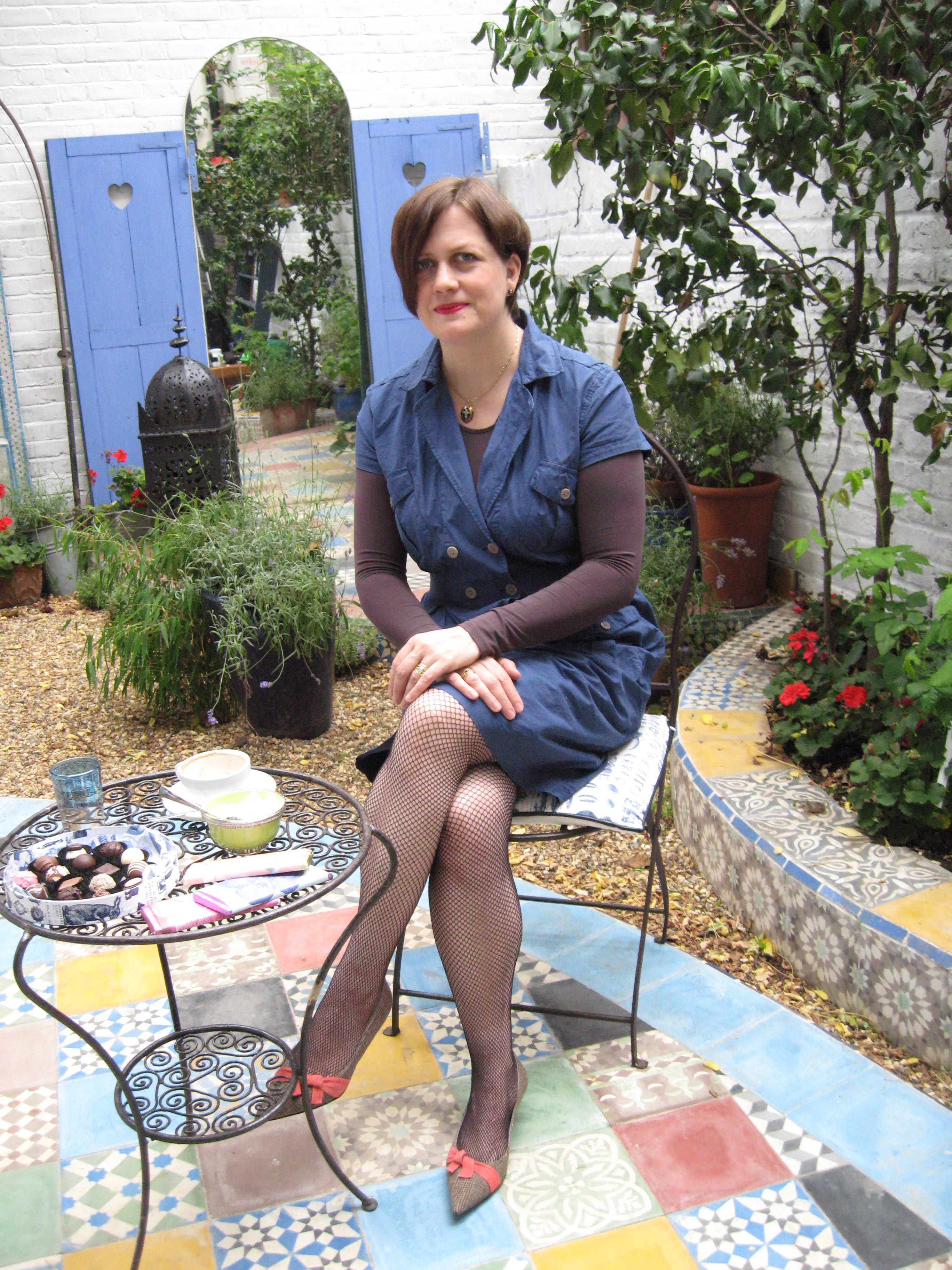 Showcasing Independent Journalism
The goal of the Ethical Hedonist Live show will be to create an exhilarating and important showcase of journalism through the art of the chat show and talk to the disruptors and dreamers. The people who want to fix the world's problems and make life worth living. Over the coming weeks, I will be interviewing the superstar heroes and disruptors of sustainable fashion, functional medicine and wellness, organic food, eco-architecture and the circular economy and hopefully, we might have some surprise guests from the world of film, drama and tv too.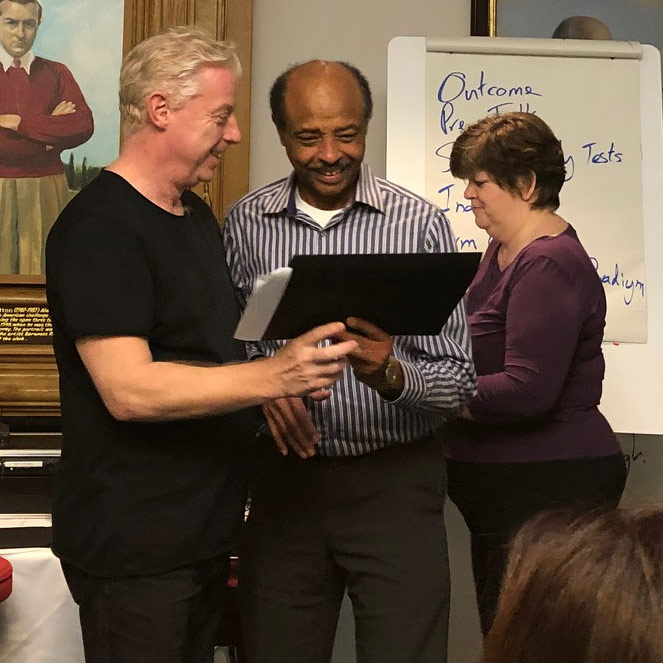 This is the format for this week's Ethical Hedonist Chat Show + optional virtual dinner party ingredients, sent via email. The first confirmed interview is with former NHS Consultant and Functional Medical Doctor – Dr Sharief Ibrahim FRCP – The UK's top Functional Doctor. The theme of the interview is this – Is COVID-19 a wake-up call to take charge of our health? What can we do as individuals to improve our health today, how can we boost immunity, reduce stress and make it difficult for the virus to flourish? It's going to be a fascinating, inspirational and important interview.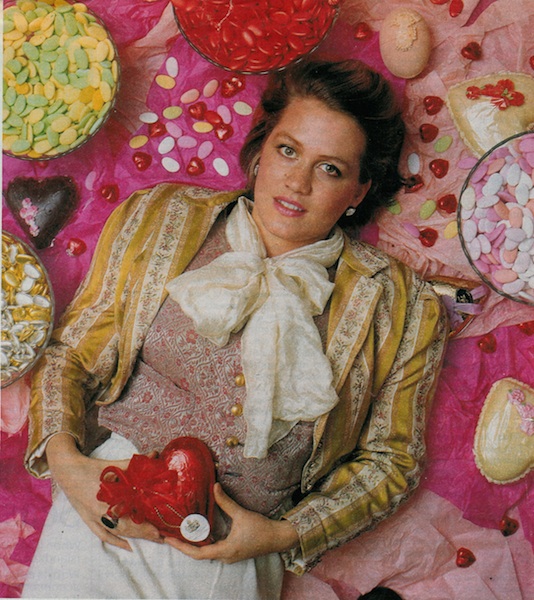 There will be a Q&A following the interview. The second interview is with chocolate pioneer Chantal Coady. Chantal will be discussing her adventures in organic and artisan chocolate and about her new venture – Letter Box Chocolates and her flat-pack Easter Eggs, featuring the very best chocolate with rare, exquisite and tantalising flavours. The event will close with some fun general knowledge questions and info on how to access your event privileges.
Almost Famous!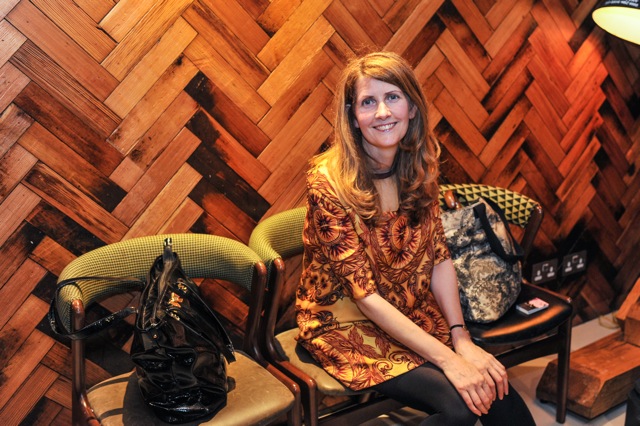 Let's make this first night fun, relaxing and thoroughly inspiring. The dress code is – Almost Famous – I love that movie! You can either dress like a journalist geek or boho glamour a la Kate Hudson. Again, this is optional, but do make an effort not to come in your PJs unless you are also wearing a completely fabulous dressing gown worthy of Garbo.
A Crisis is also an Opportunity
There is nothing like a pandemic and watching the magazine
cash flow drain away on essential running costs to create a call to action.
Serendipity and the Ideas Lab
Then along came an act of serendipity. A week ago, I opened my emails to find an invitation to a free five -day business challenge with John from the Ideas Lab. I signed up immediately, along with almost a thousand other people from across the globe.
Focus on Your USP and Passion
The invitation twinkled with John's promise that I would gain absolute clarity on my passion project and what I should focus on by day five. He was right. Firstly, John has a talent for reminding his students to focus on what we love to do with a passion and have a great track record. He also instils the idea that work should be fun, not a nightmare, no matter what.
What John has taught me is that I should focus on my USP and not worry about anything else. Then take dead aim like a rocket.
He's right.
My Track Record in Journalism
My USP is journalism and storytelling. I've been a journalist and lead feature writer on national newspapers including The Times, You, Mirror Group, The Independent, The Lady and Country Life since the age of 28. My work has been read by millions of people. More than anything, I love to interview talented, driven people doing extraordinary work across drama, film, fashion, food and health with ethics, innovation and social impact.
Ready Fab Good News Live?
So, are you ready for the launch of our magazine VIP Club +community with one hell of a first night, money can't buy Ethical Hedonist Magazine EH TV Chat Show complete with two fascinating interviews, Q&As and some fabulous giveaways?
Join Our Magazine Club Today
The price for the magazine VIP Members Only Crowdfunding Chat Show is £20.00 per person and will include access to our private – ASK AJ Concierge Service where my graduate intern Gwynnie and I will help you find organic food ingredients, sustainable fashion, the best health supplements, ethical money and investing products and slow travel ideas. We need to know numbers as soon as possible. Please leave a message below if you would like to attend or tweet to us @EthicalHedMag
Are you in? I am aiming for the first EH TV Chat Show to be this weekend or early next week at the latest. Either Saturday evening or Sunday afternoon or evening, TBA.
Become an Ethical Hedonist Monthly Club Member Now!
Join Now to make history and be part of the EH TV Chat Show – Ethical Hedonist Club
Why Support Ethical Hedonist Magazine
Many of you are reading our editorials on the arts, drama, sustainable fashion and organic food. But you are not paying for the journalism. Our editorials are shiningly independent and free of paid-for links.
Help Make the News
This is how I and the graduate journalists I am trying to help earn a living. Please take out a monthly subscription to the magazine and start valuing fab good news journalism that reports on the important issues of our times from how to fix fashion to a report on anorexia on the catwalk.
The Best Ethical Magazine Writing
We report on the pioneers of the organic and biodynamic food revolution from farmers to super chefs. Then we still find time to entertain and inspire you with a drama review on the power of talking dirty and finding out who we really are via my review of Sex Education – the most original drama Netflix has made so far.
My USP is Journalism
My USP is journalism and interviewing fascinating people. I've been a professional journalist and feature writer on national newspapers and magazines since the age of 24. I worked at The Times for almost a decade writing about icons, entertainment, fashion, food and design. I also worked for You for more than five years and I trained at Mirror Group Newspapers. Now I am leading an ethical and organic revolution in magazine journalism.
Support Paid Journalism Internships
By supporting this magazine with voluntary pledges and subscriptions, you are also helping to support paid work for graduates in journalism and marketing – thank you.