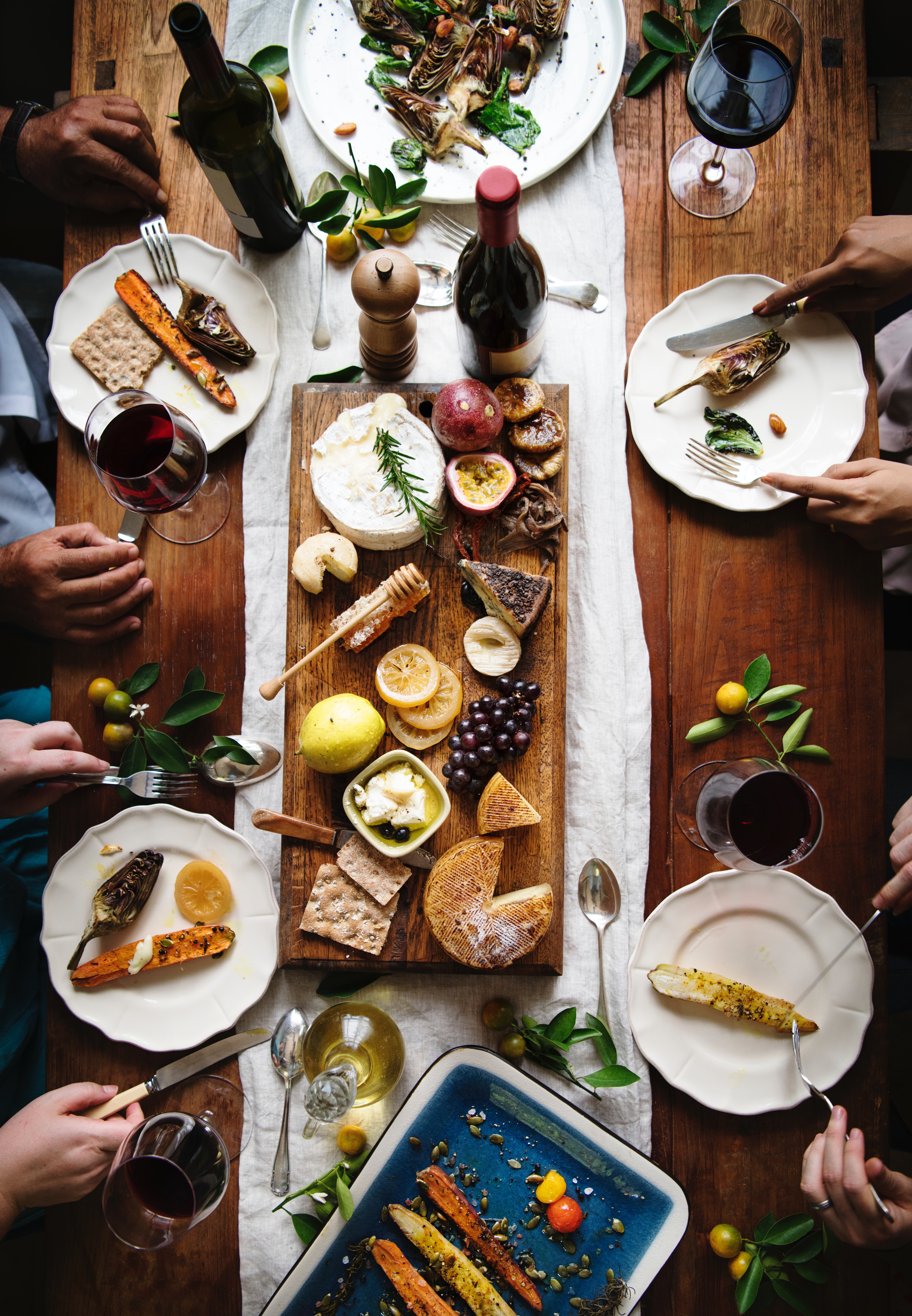 A Guide to Buying Deliciously Organic Store Cupboard Ingredients
The joy of assembling a magnificent organic larder is that you can always create a simple, delicious and nutritious meal pronto!
Rare and Exquisite, Tried and Tested
Without further ado, come inside our autumn organic, fairtrade and wild-crafted store cupboard, filled with rare and exquisite tried and tested culinary jewels, that champion the small farmer, fisherman, and real food producer – from rose petal-strewn spices from Arabia to -sustainable sardines from Britanny, preserved in organic olive oil and lemon and – delightfully nutty and versatile wholemeal quinoa, grown in the English countryside.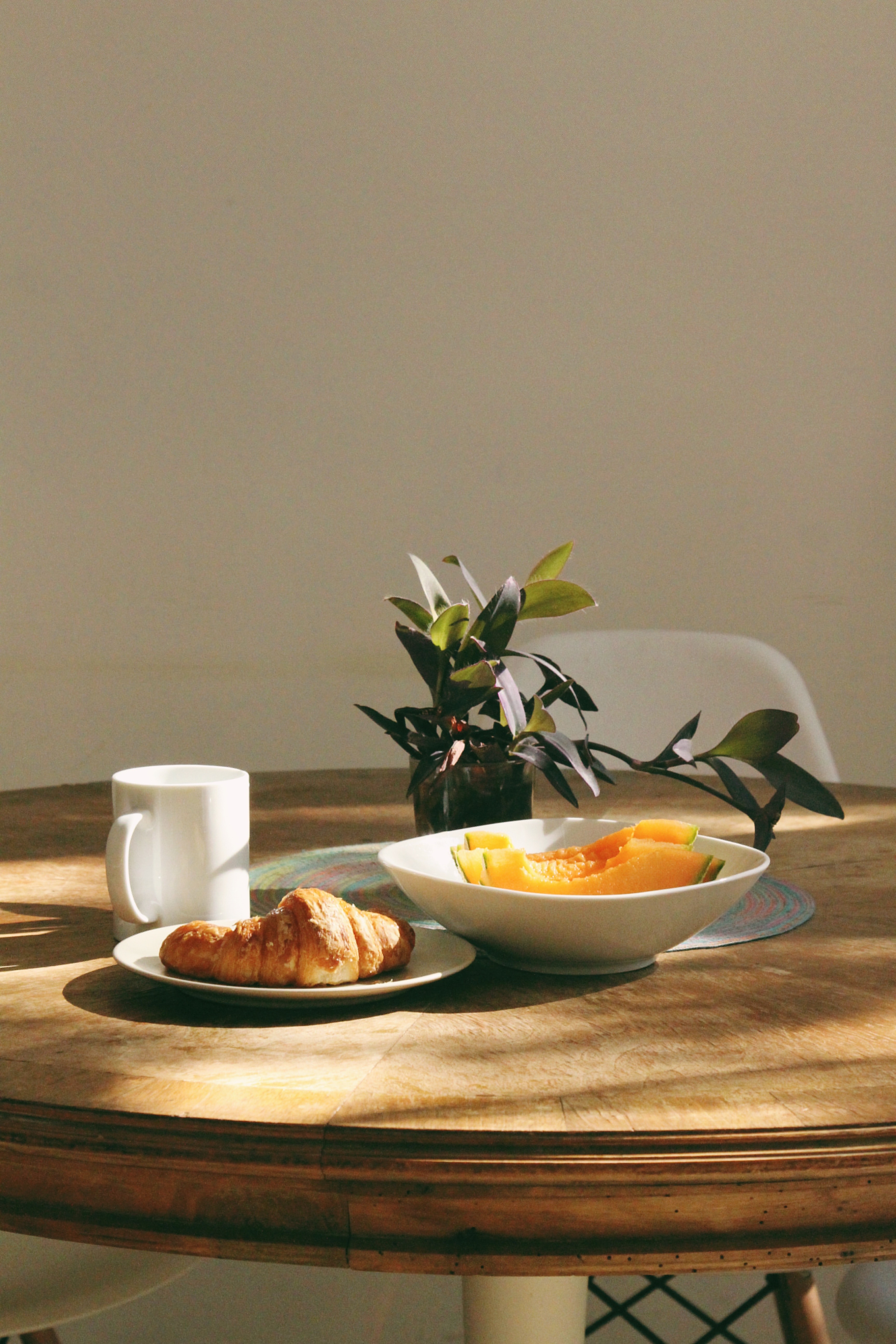 We love organic baking with pale delicate Khorasan- the flour of the pharaohs and making rich, comforting risottos and slow pot dishes with robust, earthy shitake and porcini mushrooms from fairtrade farmers in Uganda. We are also excited to tell you about Tiana's raw, active organic honey to rival Manuka's crown.
What's in Season!
Cooking according to what's in season is a revelation in terms of taste, freshness, and culinary possibilities. Imagine chargrilled local mackerel salad with opulent, fire, blood-red Valencia oranges or a sweet and tangy salad of ash goat cheese, French walnuts, native British apples, and black figs. While perfumed Muscat grapes are sweet treat delight and cranberries make their debut as Christmas beckons.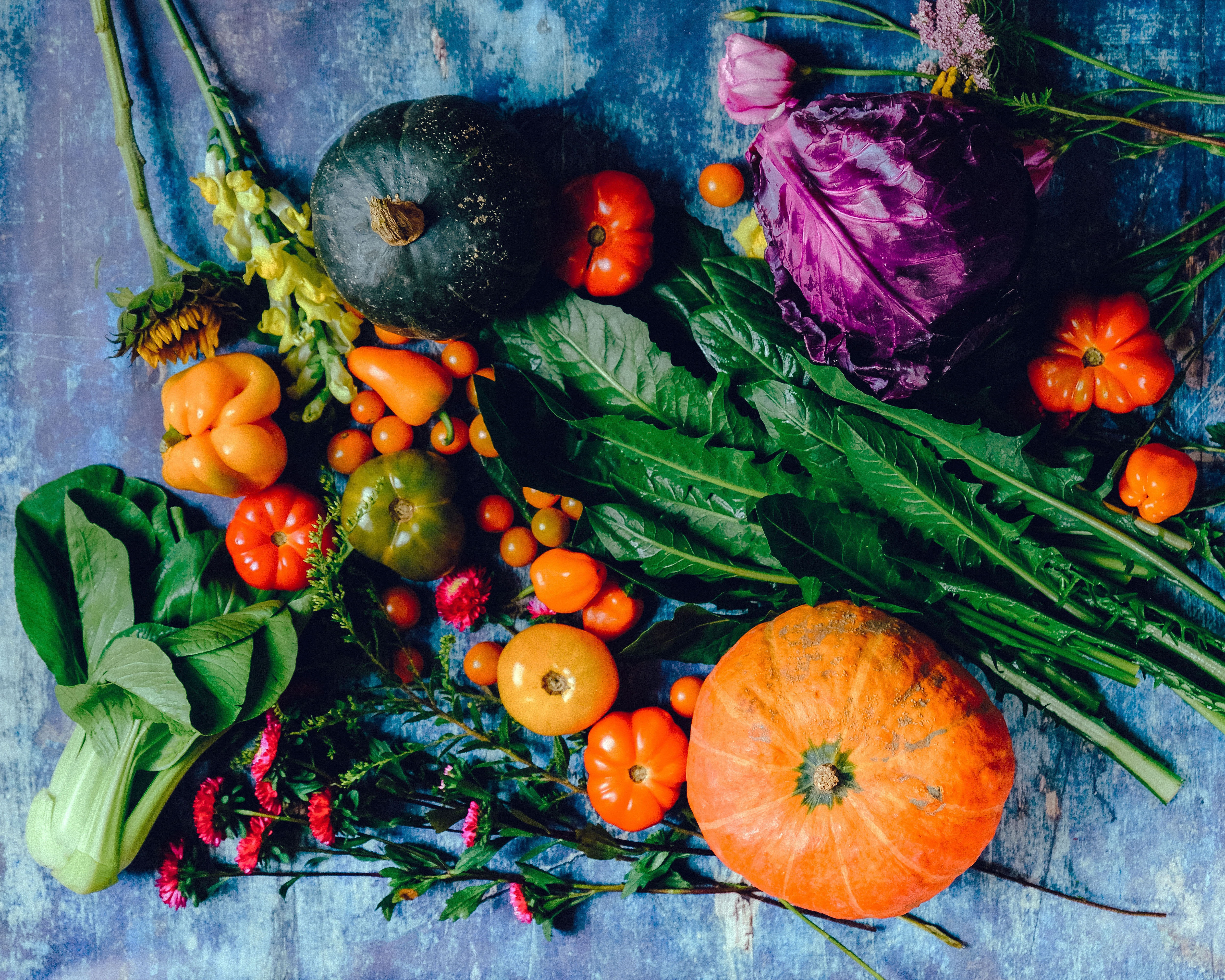 Britain in Autumn
Discover the infinite variety of real native British apples in all their autumnal glory from crisp, golden-hued russets to rose-flushed pippins and the suitably regal sounding La Reine du Canada, with juicy flesh that tastes curiously like a pineapple. Apples are rich in beneficial bacteria, so the mantra 'an apple a day' is spot on. Apples are endlessly versatile for eating raw, baking, and pressing. Make a beeline to your local farm shop, orchards, and specialty shops and help support growers who are trying to preserve real native apples from the tasteless uniformity of their hybrid cousins sold in supermarkets. They are universally bland, woody and lacking the all-important crunch!
Then, warm your heart with slow-cooked one-pot dishes enriched with Padron peppers, a cornucopia of different squashes, black kale, spinach, onions, garlic, button mushrooms, and robust, earthy, iron-rich chard.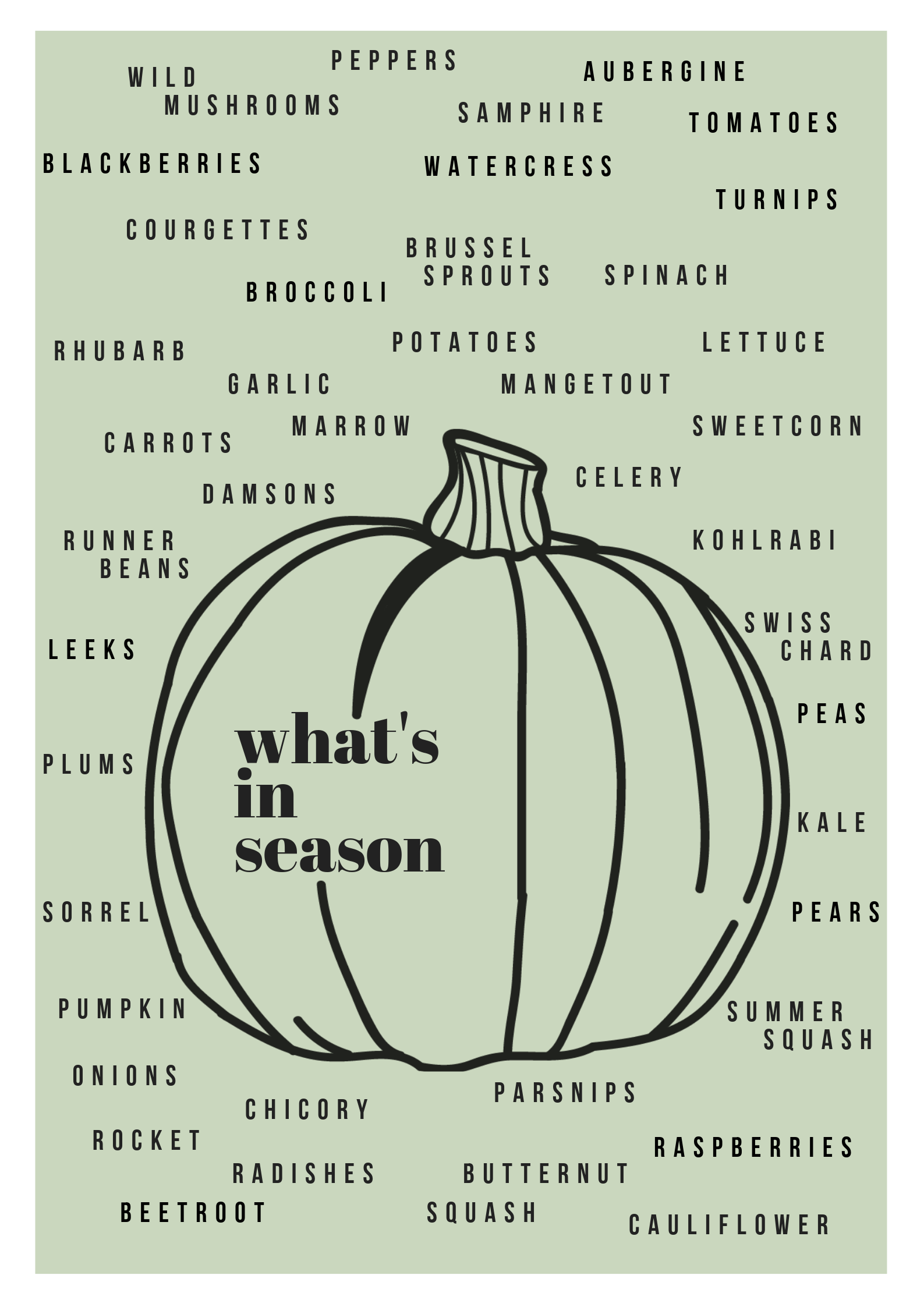 Come Explore Our Organic Larder ↓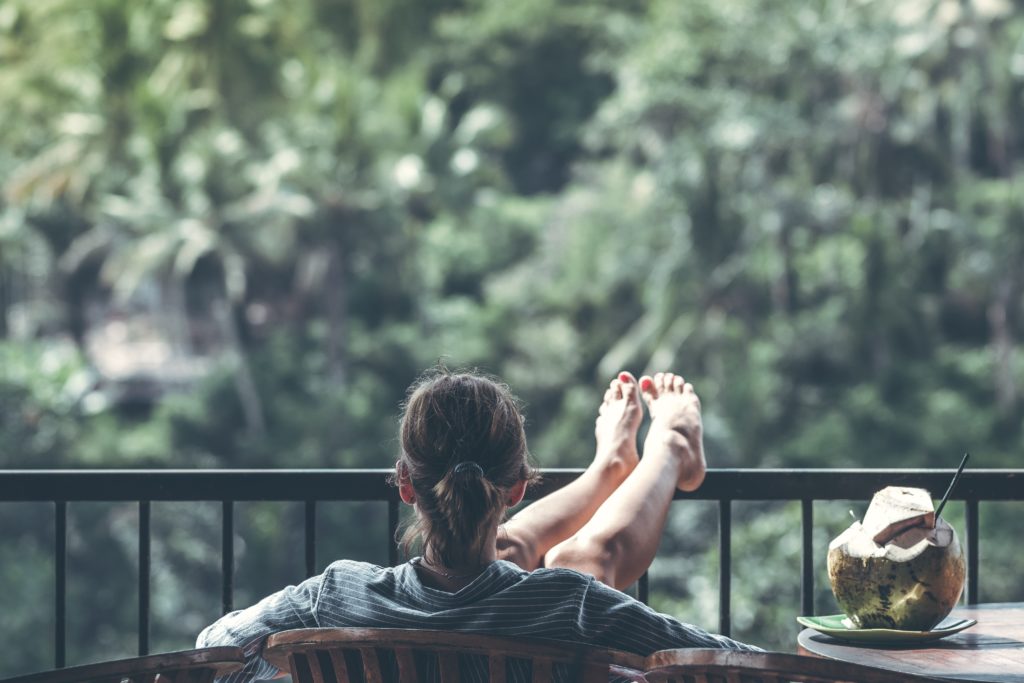 Raw Green Coconut
We've asked you to come explore our organic larder but what about exploring the outdoors in the process as well? Not all of us are lucky enough to be sitting in paradise but there's one thing that can always transport us to feeling like we are – a sip from a raw green coconut! A food of life – drink the milk first to nurture good digestion and then chop up the sweet, juicy flesh for salads. Pick one up from a local specialty shop, at Waitrose or independent health food store (a quick Google search with your town should do the trick).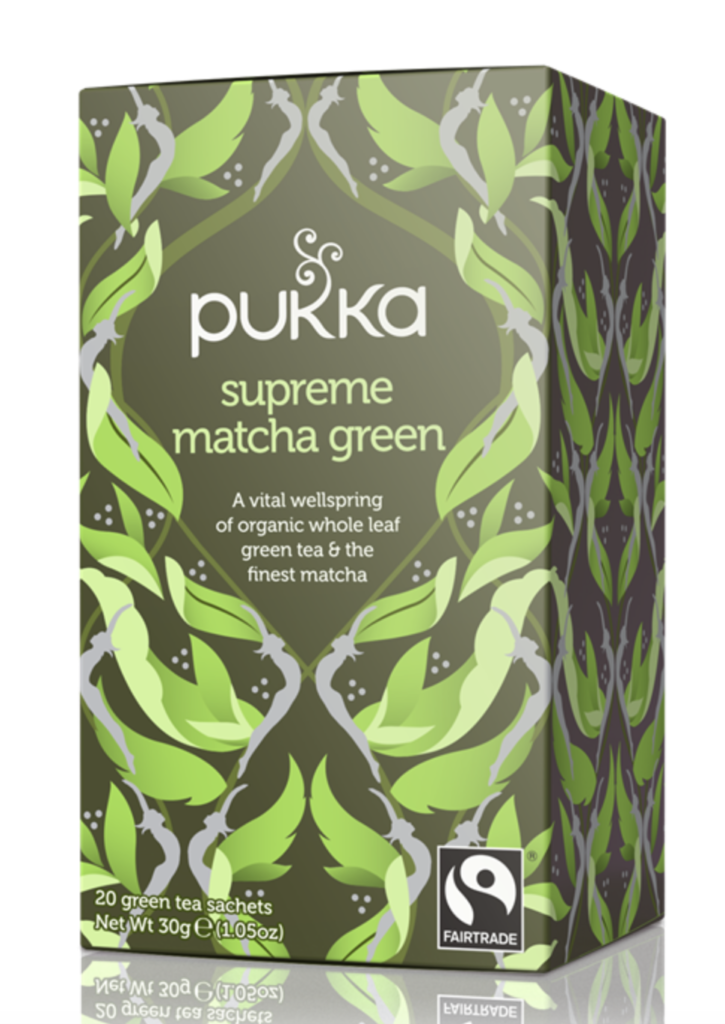 Pukka Herbs Organic Supreme Matcha Green Tea
How did we live before discovering the bright, grass-green, authentic superpowers of this antioxidant-rich blend of emerald organic green tea with Matcha powder? Made with whole leaf Sencha, Indian green tea and Vietnamese Pin Ho Wild Jade. Brew it for 15 minutes and Shazam your day! Also great in cooking to add to soups, cakes, and smoothies. Buy it in our magazine shop for £2.99 per box (20 tea sachets).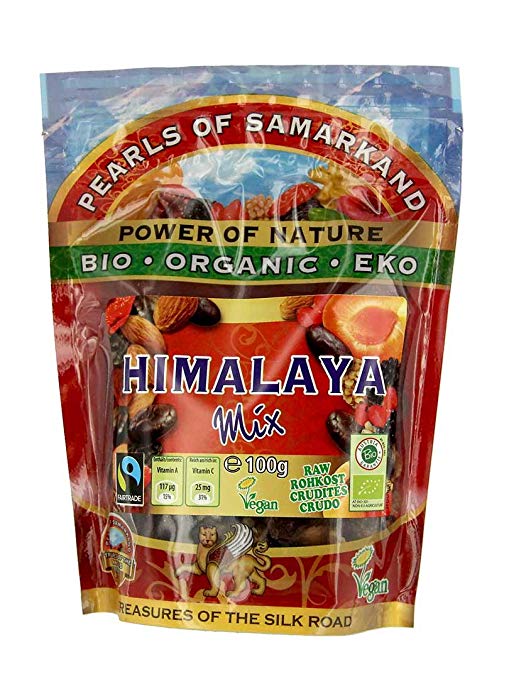 Pearls of Samarkand Himalaya Trail Mix
The trail mix to keep you company on a great or small adventure – a cornucopia of exquisite unsweetened dried fruits, berries, and nuts as nature intended including – mulberries, goji berries, wild apricots, cacao pieces that taste like a good Shiraz, plump black beauty raisons and wild almonds. With no sugar added, the trail mix only contains the sugar that naturally exists in these mountain berries. Purchase it from Wholefoods and select independent health food shops or online at SuperfoodUK for £10.21 per pack of three 100g bags.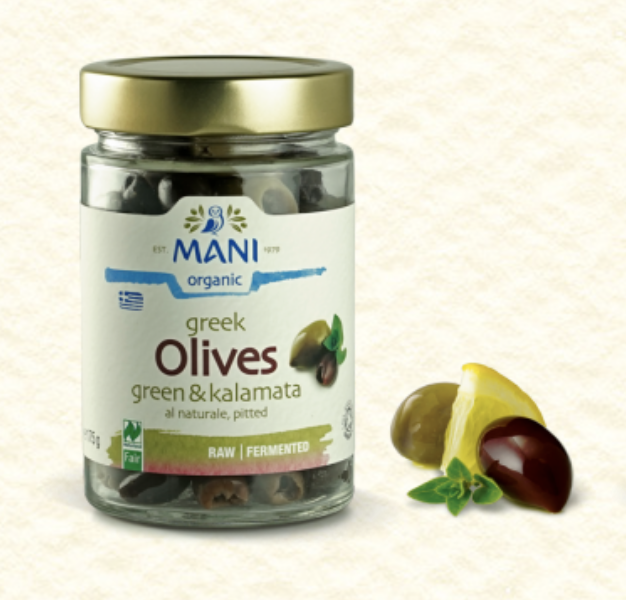 MANI Raw & Fermented Green and Kalamata Olives
Delicate, sun-ripened raw mixed olives – a taste revelation. They are so different to industrial olives. Preserved au natural (versus in sea salt brine or olive oil), MANI table olives are "carefully harvested, de-bittered, preserved, and processed with no additives whatsoever." Use them in salads, on rustic pizzas, and to transform baked sole or a mezze dish. Once tried you will never go back. You can purchase them online at Natural Collection at £3.69 per 175g jar.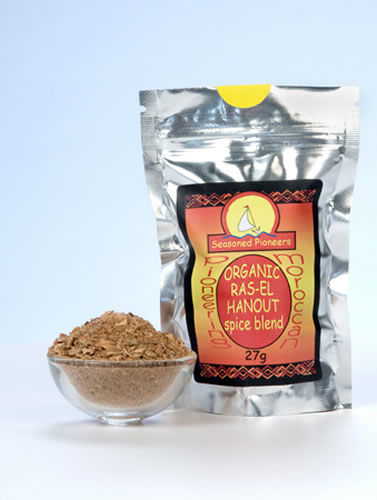 Seasoned Pioneers Organic Ras-El-Hanout Spice Blend
Use this exquisite treasure trove of organic spices and lovely rose to transform autumn tagines, fresh mackerel and roast chicken fit for a Queen with tiny delicate rose petals and subtle yet complex, warming, aromatic spices. This take on the famous spice mix native to North Africa (especially found in wildly varying forms in Tunisia, Algeria, and Morocco) is available for £2.95 per 33g bag from Seasoned Pioneers. Editor's tip – let your imagination travel to far-flung culinary lands and transform roasted vegetable dishes, such as roasted cauliflower, into flavours you'll never forget!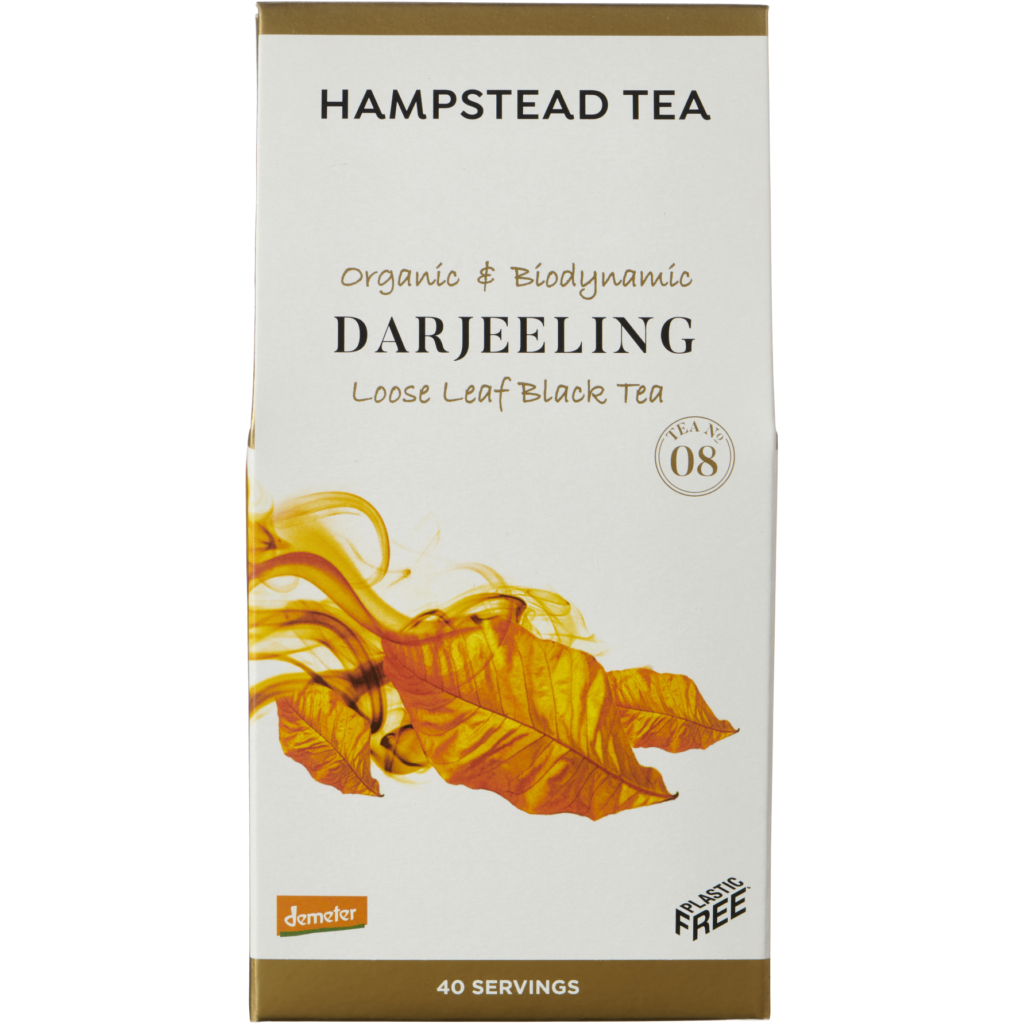 Hampstead Darjeeling Tea
Let the world stop for organic and biodynamic tea and delight in every fragrant drop of the champagne of Teas – Darjeeling. We first sampled this exquisite biodynamic example of a very fine Darjeeling at The Organic Products Show Europe. Wonderfully bright and fragrant with aromas of perfumed white peaches this tea is grown on the foothills of the Himalayas. Available from independent health food shops and online at Hampstead Tea for £5.99 per box (40 satchets).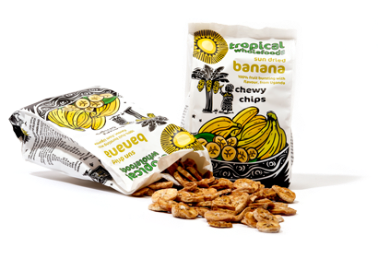 Tropical Wholefoods Organic Chewy Banana Chips
Deliciously chewy solar-dried banana chips made from small bananas known as Ndizi or Ladies Fingers. As the whole fruit is preserved, they are a source of dietary fibre, with no added sugar, use them in fruit salads, homemade muesli, and savoury dishes. Buy them online at Tropical Wholefoods at £6.85 per pack of four 150g bags.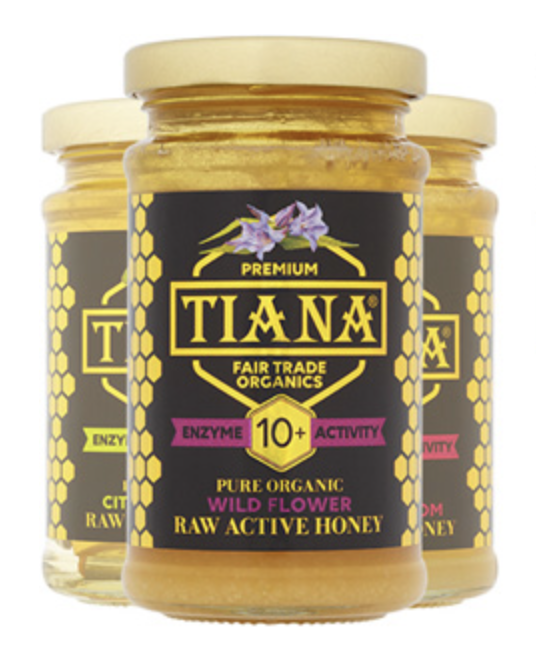 Tiana Fair Trade Organics Raw Active Organic Honey
An excellent alternative to Manuka Honey without the inflated price tag. Since these Raw Active Honeys have never been heated above 40C, their natural vitamins, minerals, and enzymes are never destroyed and keep their rich quality. 100% organic, non-pasteurised and unprocessed for a pure and delicious treat, raw, organic honey is packed with vitamins A, B, B2, B6, C, and Folic Acid as well as Potassium, Calcium, Iron and Copper! Available in Wild Mountain Flower (enzyme diastase activity of 10+ at £11.99), Citrus Blossom (enzyme diastase activity of 18+ at £18.99), and Cherry Blossom (enzyme diastase activity of 39+ at £24.99) from Tiana Fair Trade Organics in 250g jars.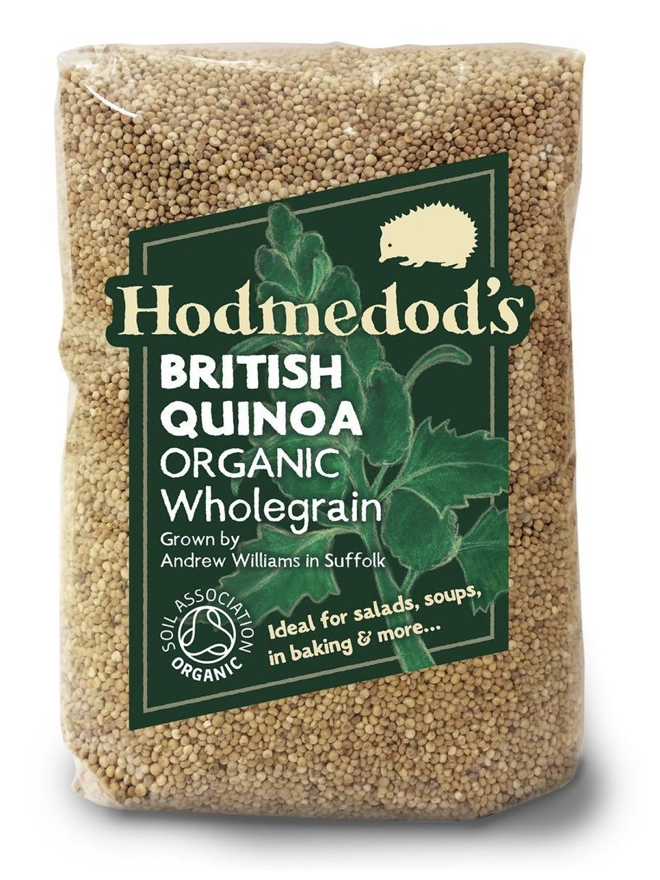 Hodmedod's Organic Wholegrain British Quinoa
Deliciously nutty, earthy and comforting and so simple, so long as you remember to prepare it with great respect! Simmer don't boil. Treat it like couscous and toss in autumn kale, pieces of raw beetroot and creamy goats cheese as a final flourish. Available at many independent local health food shops or online at Hodmedod's for £10.80 per pack of three 500g bags.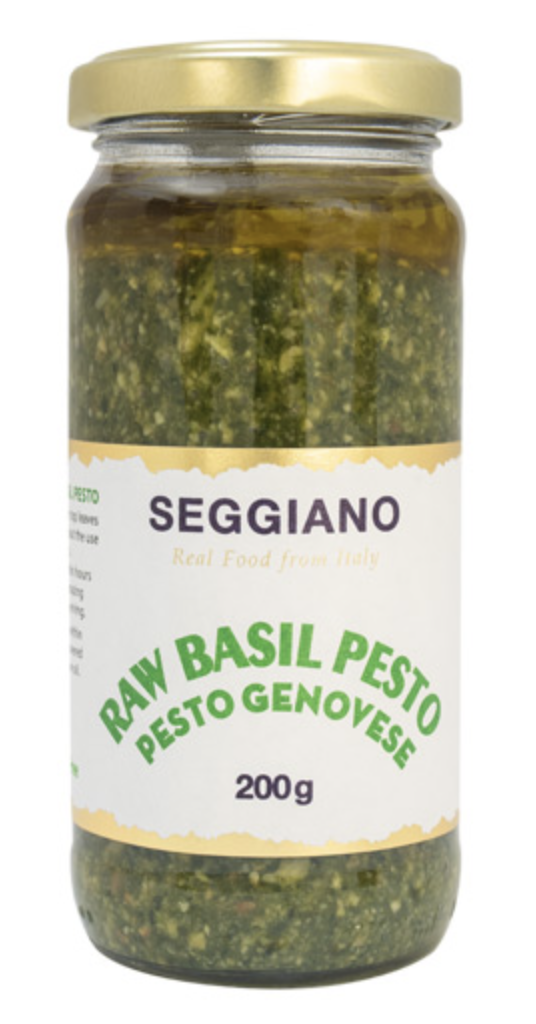 Seggiano Raw Basil Pesto
For when you want pasta pronto and pesto that exceeds homemade, from Liguria, of course. The perfect store cupboard staple, so you can always create a meal in minutes. With no cheese and the best and most authentic ingredients, this Raw Basil Pesto (Pesto Genovese) is vegan, gluten free, and GMO free so you can cook with ease. It tastes satisfying rich and turns a simple dish of pasta into a meal fit for a connoisseur of Italian cooking. Check out their other flavours, too – Black Kale (Cavolo Nero), Tomato (Pesto Rosso), and Wild Fennel Tomato (a specialty native to Sicily)! Find them all at a local health food store near you or online at Seggiano's for £6.40 per 200g jar.
Ombar 72% Raw Cacao Bar
Sinfully creamy, with notes of caramel and burnt toffee – one square is too frugal and three is never, ever enough. Oh, and its guilt-free right? All Ombar products are vegan, dairy-free, gluten-free, free of refined sugar, and certified organic and fair trade according to the Fair for Life standard. Available at select independent health food shops, Waitrose or online at Ombar for £1.99 per 35g bar.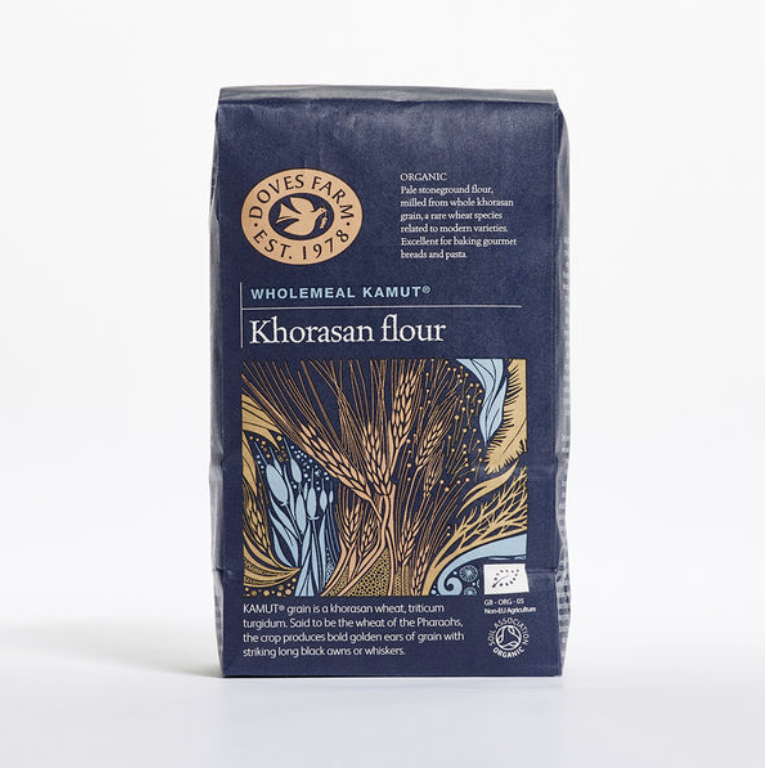 Doves Farm Organic Stoneground KAMUT Khorasan Wholemeal Flour
Khorasan flour is reputed to be the bread of the pharoahs, and we can see why. After buying a fat, magnificent round, Khorasan organic loaf from one of the many artisan organic bakers in Cambridge we're hooked. The flour creates a springy, open texture rather like a crumpet, and the flour is delightfully nutty without being overpowering and we found it easier to digest. This was the only incentive required to track down this ancient variety of flour and use it for delicate pastry and handsome homemade loaves. Try from Doves Farm Khorasan for £3.44 per 1kg bag, Waitrose, or independent organic grocers and health foods shops.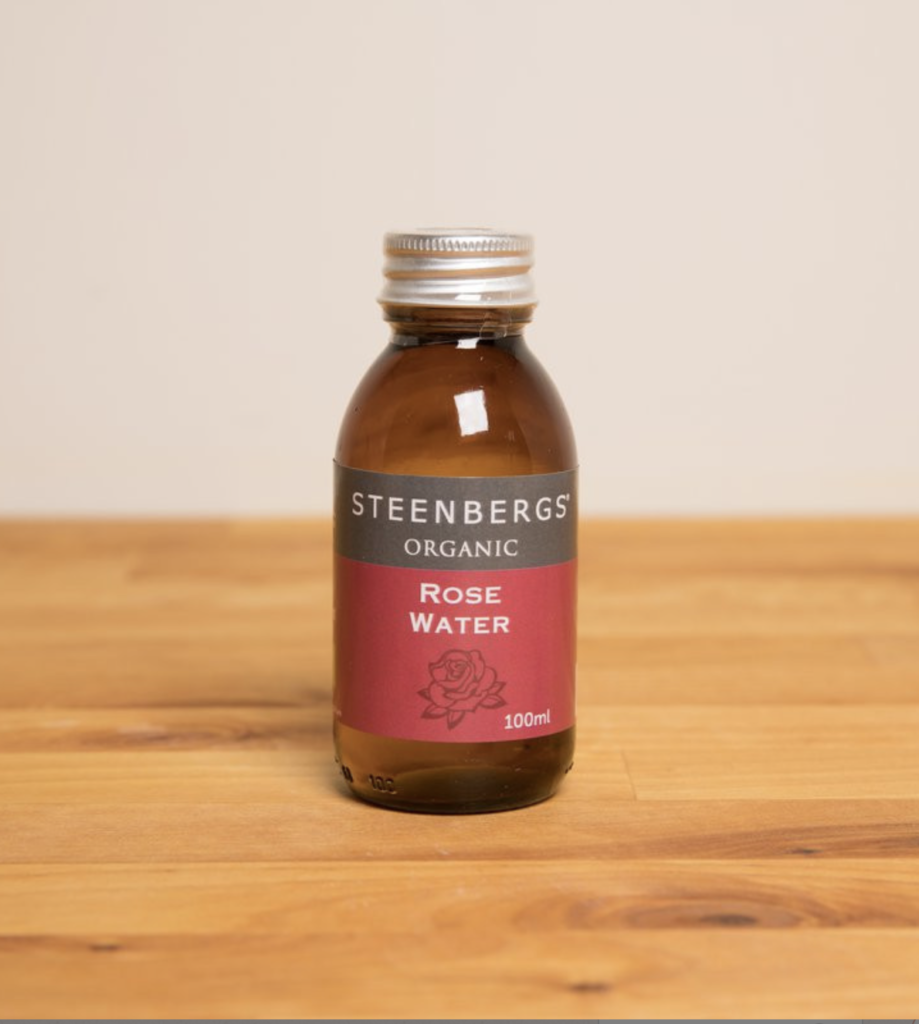 Steenbergs' Organic Rose Water
Organic rose in cooking? Absolutely. How about creating your own calming and deeply heart-warming rose-scented, flavoured yogurt, ice cream or a Sunday best organic cake? Prepare to let your imagination run riot. For the very best organic rose water it has to be Steenbergs water-extracted rose water for baking made from the prized Persian Damask Rose and sought after in the very best perfumes and organic beauty elixirs too. Even better, this organic rosewater is sugar and salt-free. It is available to purchase online from Steenbergs' for £3.90 per 100ml bottle.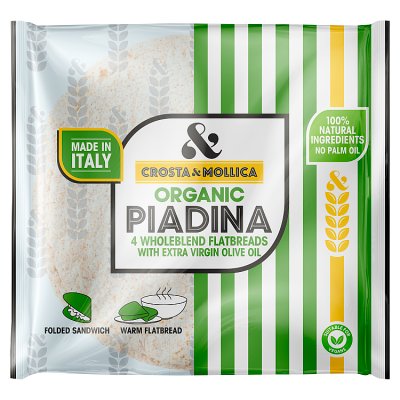 Crosta & Mollica Piadina Organic Flatbreads
In the Emilia Romagna, these delightfully flaking, extra virgin olive oil, organic flatbreads are eaten as a warm folded sandwich. Made with just four ingredients, – organic flour, extra virgin olive oil , water and salt, as real bread should be – Crosta & Mollica's organic, artisan Piadinas are an authentic delight and a big hit with our editor AJ, who likes to use them to create a mini organic pizza or to dip in her golden organic soft-boiled eggs. Editor's Tip – make sure you gently heat them until they start to crumble and flake and ooze oil, then serve at once. Available to purchase in-store or online at Waitrose for £1.89, with 4 flatbreads (300g) per bag.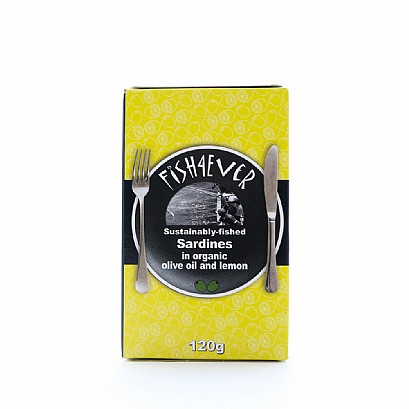 Fish4Ever Sardines in Organic Olive Oil and Lemon
Create a classical organic Mediterranean sardine salad in minutes with Fish4Ever's MSC day boat -caught Brittany sardines preserved in organic olive oil and lemon. Sardines are rich in anti-inflammatory, heart-friendly omega 3 fatty acids. To make a salad combine – combine with cooked baby new potatoes or cooked sweet potatoes in small cubes, chopped, cubed carrots, cooked broccoli florets, cooked cannellini beans, and small cubes of native British apples and good quality olives and combine in a homemade olive oil dressing with garlic, apple cider vinegar and herbs de Provence. Available to purchase in-store or online at Planet Organic for £3.19 per 120g box.
---
Want to read more of our deliciously organic September journalism? Alison Jane, editor-in-chief and sustainable fashion expert, interviews Rob Drake-Knight, co-founder together with his brother Martin of Teemill. Learn how the future of fashion is changing with innovators like this disruptive organic and circular economy t-shirt business!
In fact, we've partnered with Teemill to create our own line of inspiring Ethical Hedonist clothing and accessories. Each of our six designs (£12-£35) come in a variety of styles for everyone to be proud to wear.
Being ethical doesn't mean life can't be fun, alluring, tantalising or a bit naughty. Embracing a sustainable lifestyle can be fun, if not utterly life-enhancing in ways you never imagined. All the clothing in this Ethical Hedonist collection is made of certified organic cotton and printed using low waste technology in a renewable energy powered factory. Printed on demand, all our T-shirts are designed to be sent back. This means when they've been totally loved we remanufacture the fibres and make new tees, again and again and again.
---
Researched and written by Editor-in-Chief, Alison Jane Reid.
Additional research + writing, layout/ design, and graphics by Gwynnie Duesbery. Gwynnie recently completed her joint BA(Hons) in Media + Communications and Sociology at Kingston University London after interning with Ethical Hedonist for the past year. Support Gwynnie as our very first paid editorial assistant by pledging to our @patreon campaign, buying our organic magazine t-shirts, donating to our Paypal or hiring us to put some stellar stardust into your ethical storytelling.