Holiday Getaways:
Secret Italy and the Dream Organic Getaway: Palazzo Tronconi
Reader, in an age when it is easy to roam once remote areas of the globe, I want to take you with me on a culinary organic adventure to Secret Italy, to a place that is no less than a sort of organic and biodynamic garden of eden, located less than two hours from the gates of Rome. This is an area that is hard to define even on a map, and many Italians still don't even know that it exists in the 21st Century.
Ciociaria, A Landscape of Bright, Emerald Green Hills
This secret land is called Ciociaria – a landscape of rolling bright emerald green hills and mountains, dotted with ancient fortresses, abbeys, Roman antiquities and a subsistence organic agriculture that hasn't changed for a thousand years or more. DH Lawrence came here during the First World War, an outcast from Britain, having scandalized the establishment for his sexually explicit novels, and wrote part of his novella the Lost Girl here.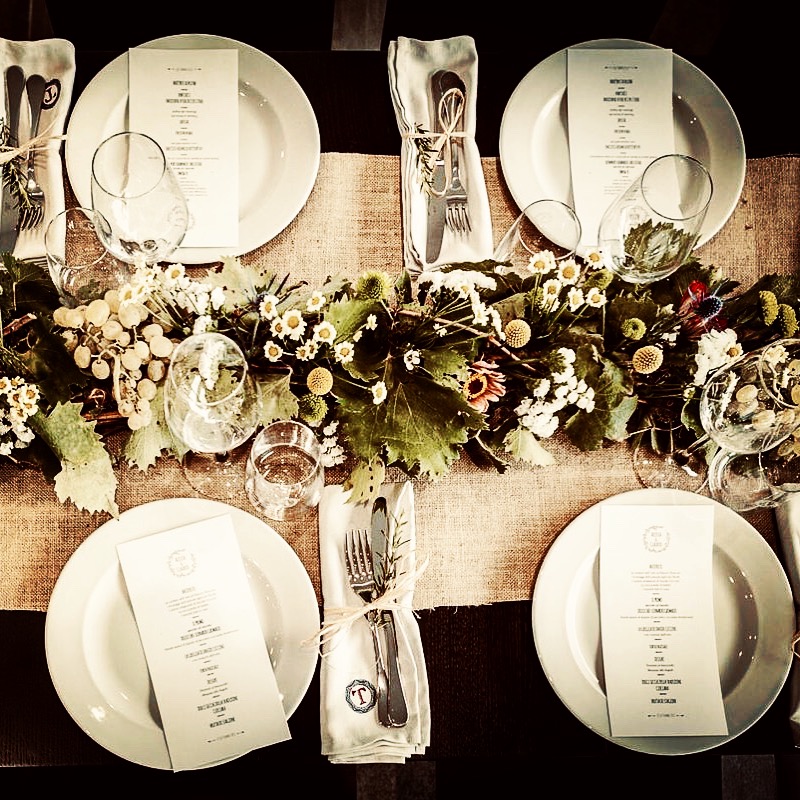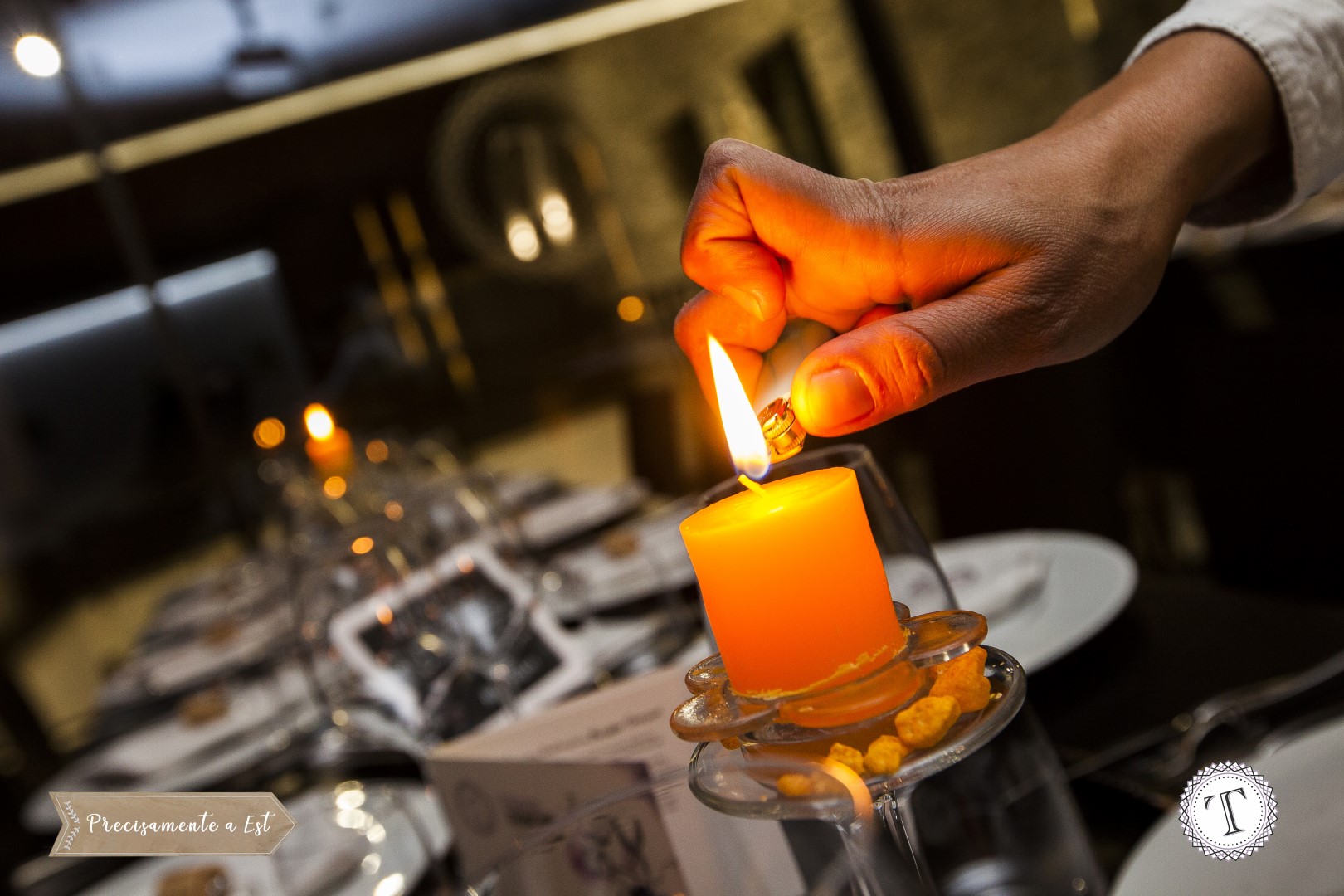 Once a place of bandits, pilgrims and saints, this remarkably unspoiled landscape is undergoing a cottage industry renaissance as the unspoiled green and pleasant getaway, the new Tuscany, for organic and biodynamic wine lovers and slow food connoisseurs.
The shepherds and vineyard owners have transformed themselves into artisanal and organic green entrepreneurs and they are opening elegant villas and small organic boutique hotels and delighting food lovers, critics and the gourmet traveller with their biodynamic wines, exquisite  (sometimes stinking!) local cheeses and cured meats.
A Small Jewel of an Organic Hotel and Vineyard
Palazzo Tronconi is at the heart of the Ciociaria – a small, intimate, jewel of an organic hotel and working biodynamic vineyard, situated in the ancient hilltop town of Arce. The owner, Marco, offers gourmet, regional organic food and wine tasting holidays – this is where the delicious local produce and grape varieties get to shine with pasta making, organic wine tastings and memorable suppers, alongside trips to Casa Lawrence, DH Lawrence's Italian idyll and complete rejuvenation at an opulent holistic spa. ( please note that there is an additional charge for one to one cookery classes in the Ethical Hedonist Getaway below. Please ask for details).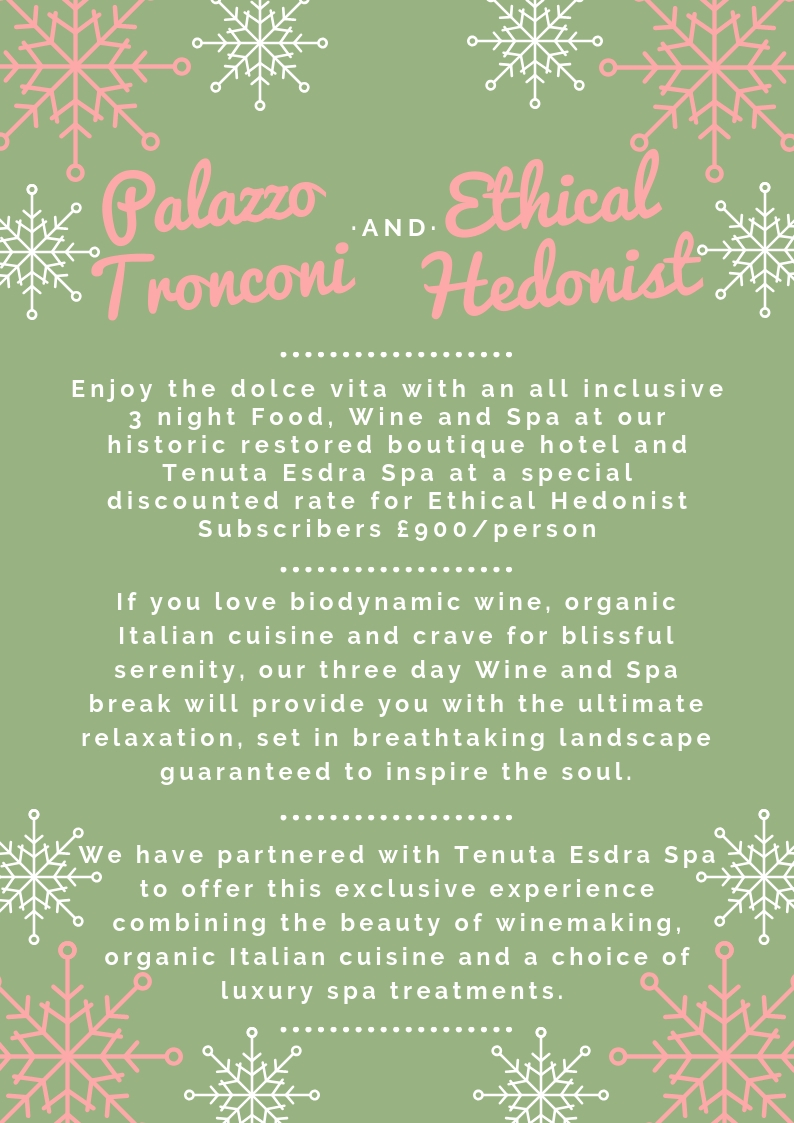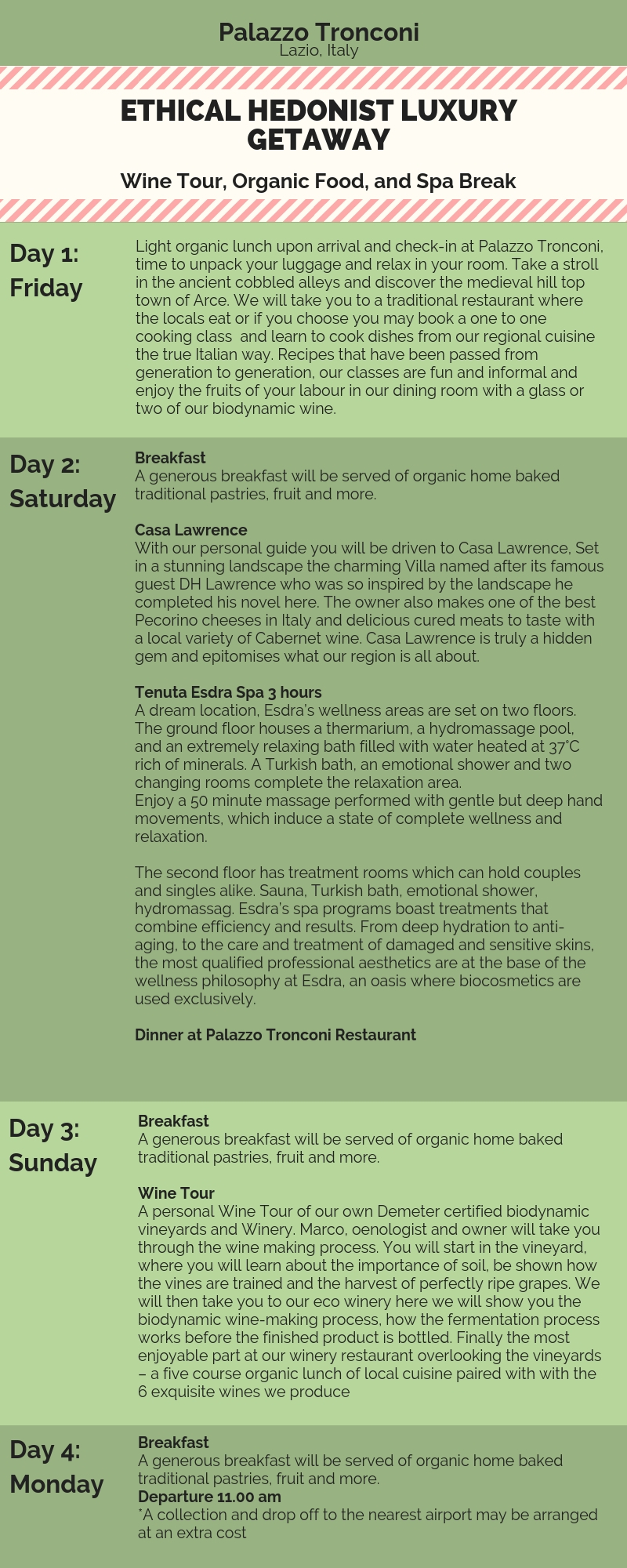 Organic Negroni Recipe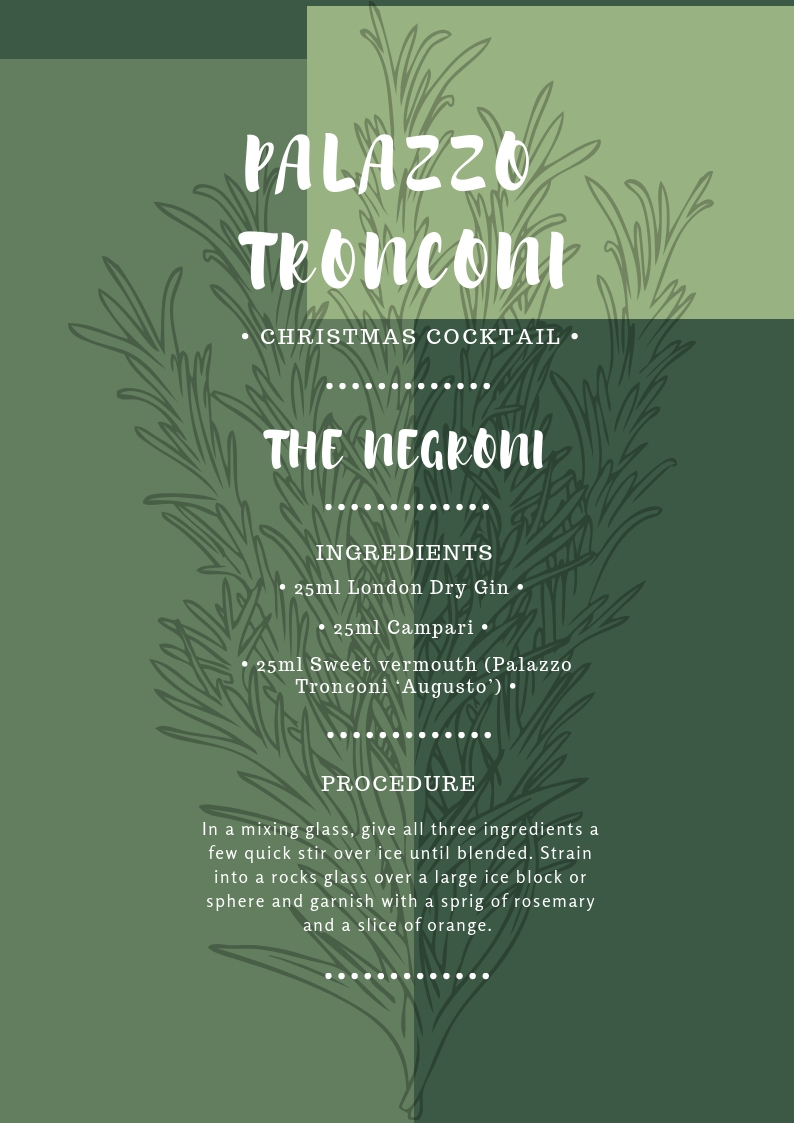 Try the Palazzo Tronconi recipe for a deliciously swell la dolce vita organic Negroni cocktail this Christmas.
Created by the hotel's very own Valentina, and rechristened the 'Tronconi', the cocktail features the hotel's own biodynamic vermouth, 'Augusto', together with a sprig of rosemary to enhance the pleasing bitter flavours.
As Orson Welles declared, whilst working in Rome on Calgliostro in 1947. "The bitters are excellent for your liver, the gin is bad. The two balance each other."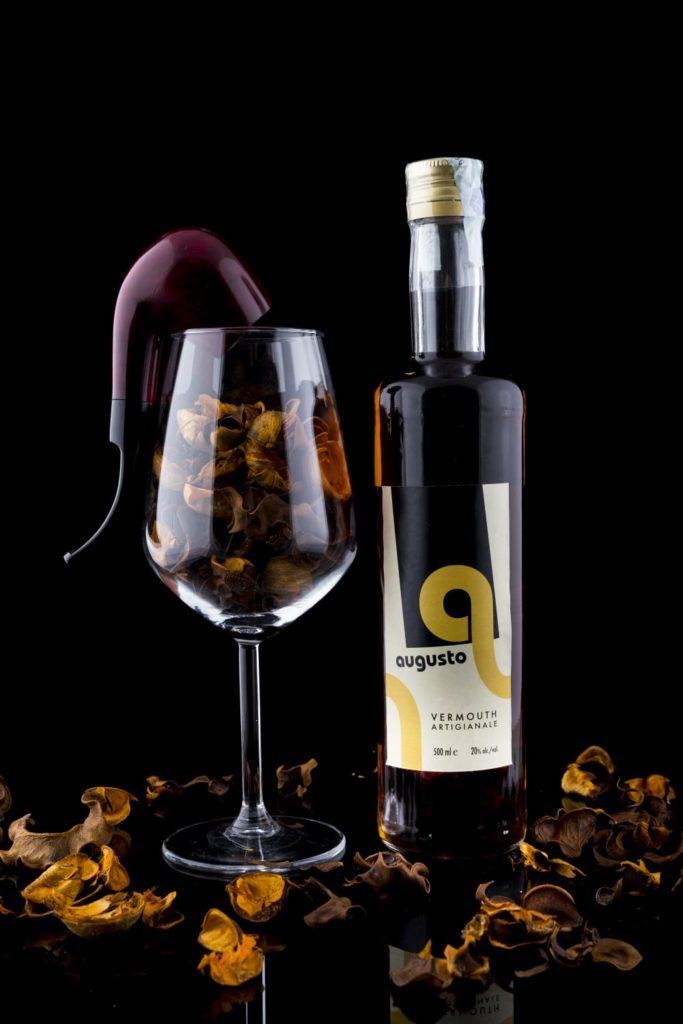 Palazzo Tronconi
Vermouth Artigianale 
'Augusto'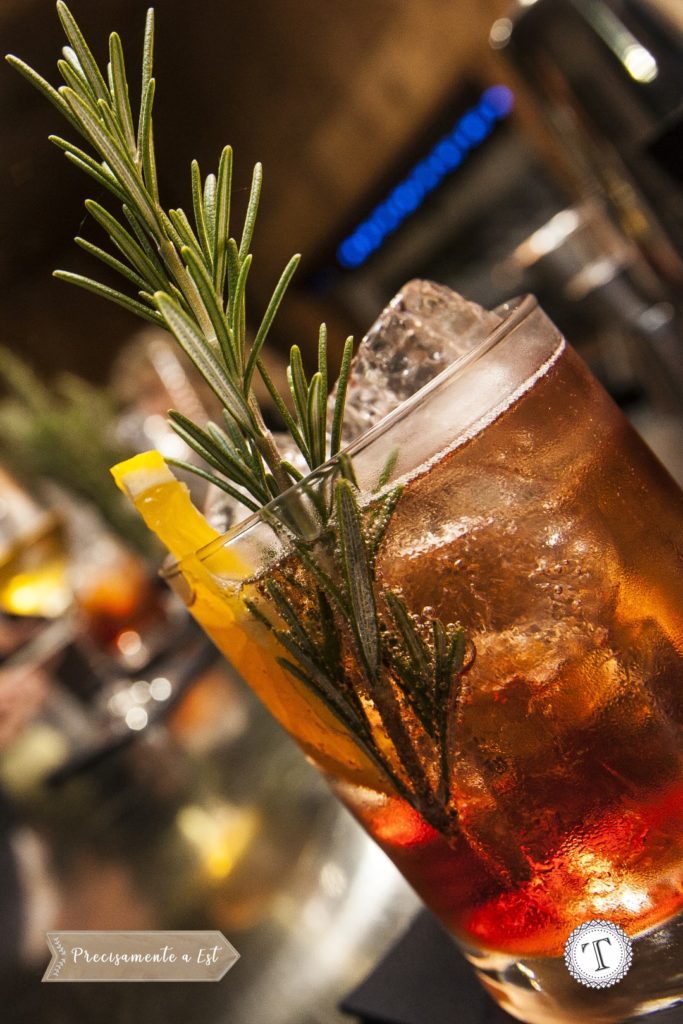 Biodynamic Farm: Fern Verrow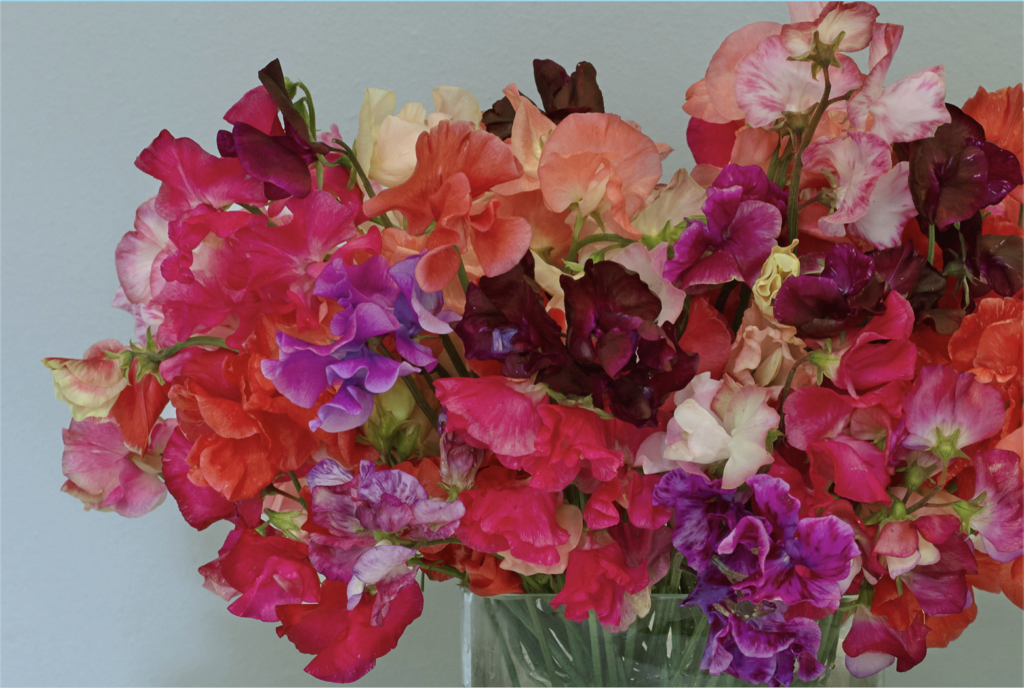 Farmed by Jane Scotter and Harry Astley since 1996, the biodynamic farm, Fern Verrow, sits upon 16-acres of rich soil at the foothills of the Black Mountains in Herefordshire. Focusing less on distributing produce with the perfect look, Scotter and Astley believe that food grown with care and consideration to the environment enhance the taste and quality of their produce. Currently, Fern Verrow cultivates a wide range of exceptional biodynamic and seasonal vegetables, fruit, herbs and flowers. In the past, they have grown everything from cabbage and apples to rhubarb and roses but are always testing out what different varieties can be supported on their farm.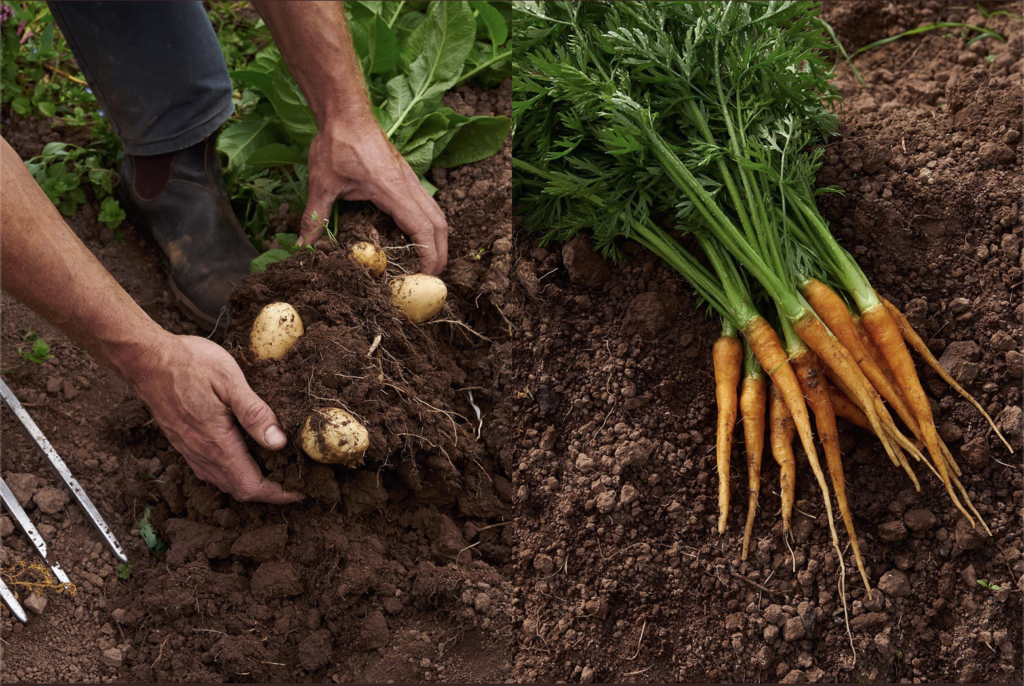 While they have sold their produce for years in London, they became chef Skye Gyngell's restaurant's, Spring, exclusive farm-to-table provider in 2015. This relationship evolved because Spring has been committed to working with the freshest picked ingredients to achieve the tastiest, most unique flavours. They continue to experiment with Fern Verrow to grow new trial varieties of fruits and veggies for more intricate and diverse dishes. The results? Spring uses the produce to create masterful, yet, simple dishes such as the Fern Verrow lettuce with Caesar dressing and torn bruschetta or the Fern Verrow beetroots with beetroot yoghurt. Sounds delicious, right? 
Gourmet Biodynamic  Good Boxes for Foodies
You can even give their produce your own culinary twist! Try out their freshest, seasonal produce (£40) and bunches of flowers (£17) with their private customer boxes to be collected from Bermondsey, London (or home deliveries can be sorted for an added £30). These boxes are stuffed with both your holiday staples and some less heard of, yet, equally delicious varieties of fruits, herbs, and veggies. 
If you're still searching for the perfect gift for your foodie friend, pick up an extra box to share!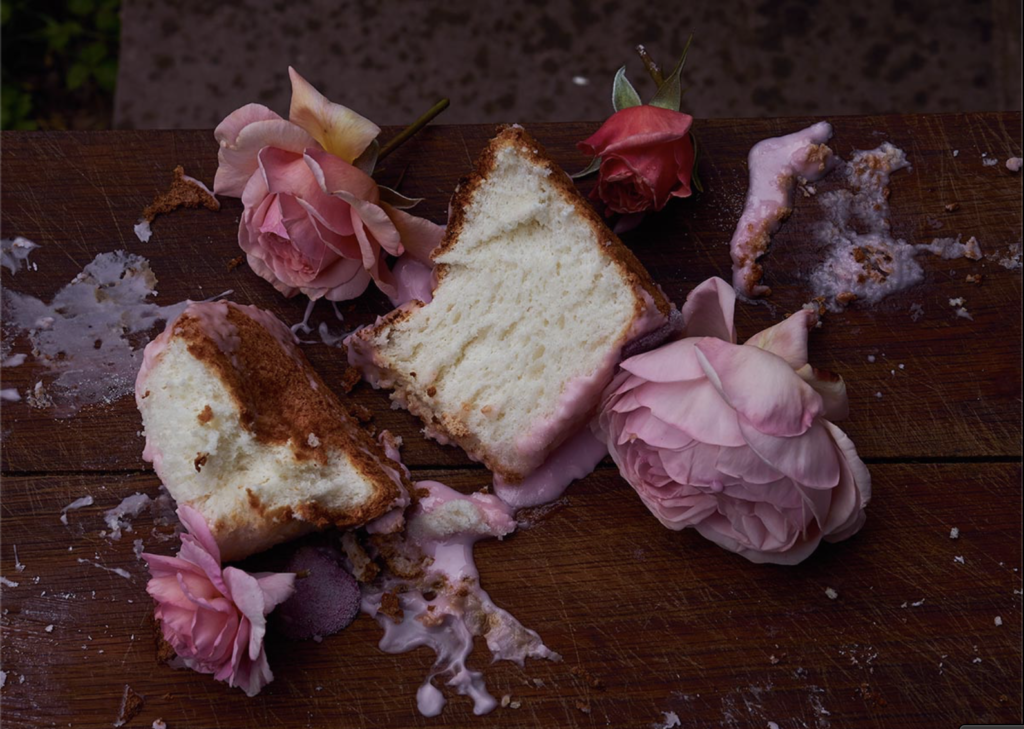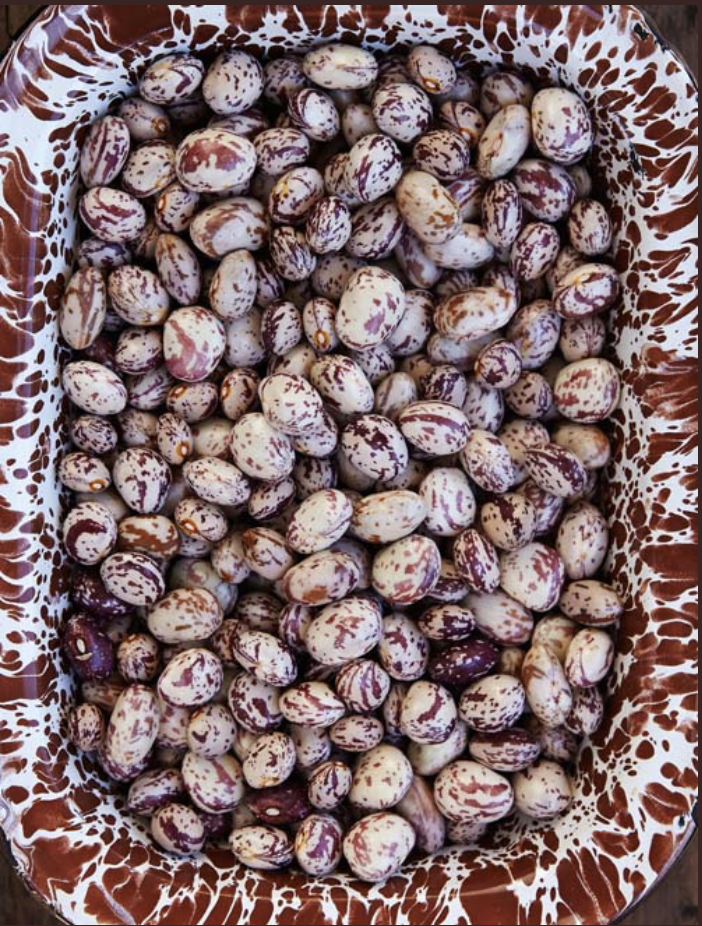 Tastebud Treats
Your Brightest 
Holiday Season Yet:
Which Veggies are Freshest in your Supermarket
Nowadays, 50% of your produce has probably traveled further around the globe than you have. In the United States, a meal travels an average of 1,500 miles (up to 2,500 miles) before it ever reaches its destination plate, according to the Worldwatch Institute. Not only does that mean your food is picked unripened and has to be covered with preservatives and pesticides in order for it to still look "fresh" but the transportation costs and emissions have a direct impact on our global environment. When you're stocking up for your favourite festive meal, we've compiled a checklist of all the freshest veggies in season right now in the UK! Take a look and pick out a few to try by shopping for local, organic and biodynamic food grown in season. It is better for you and the planet.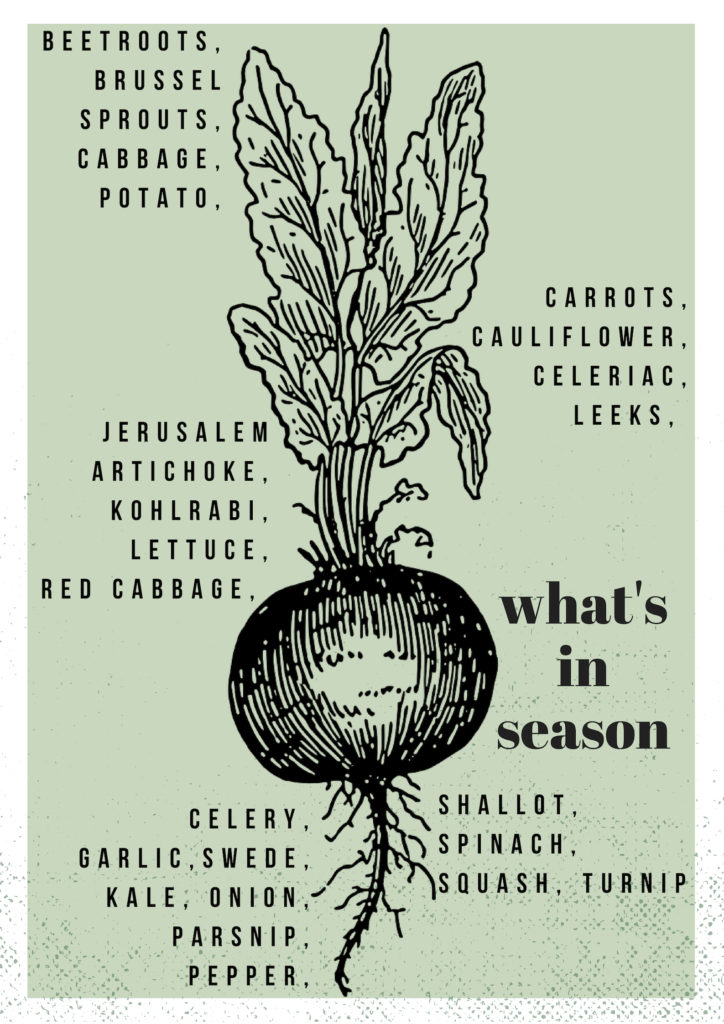 Prince Charles Loves Groussaka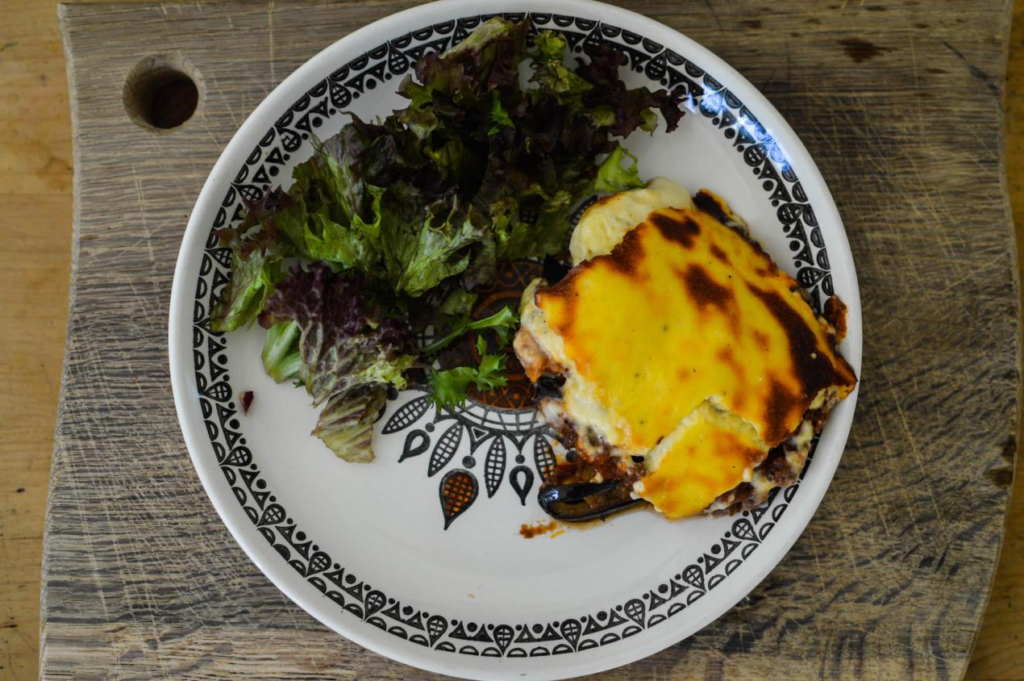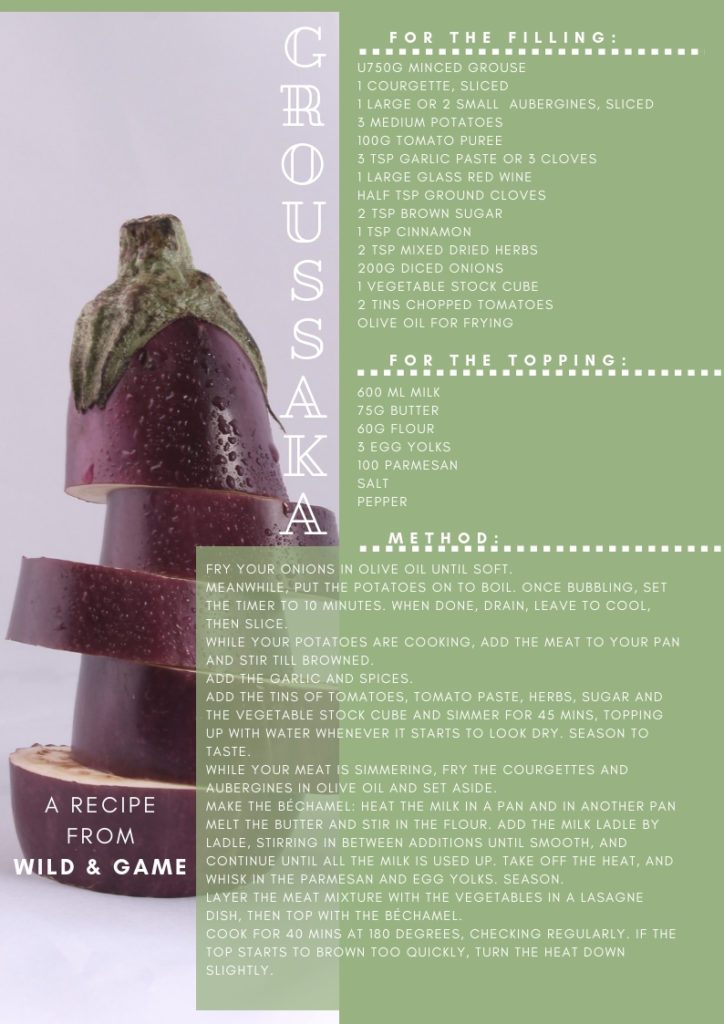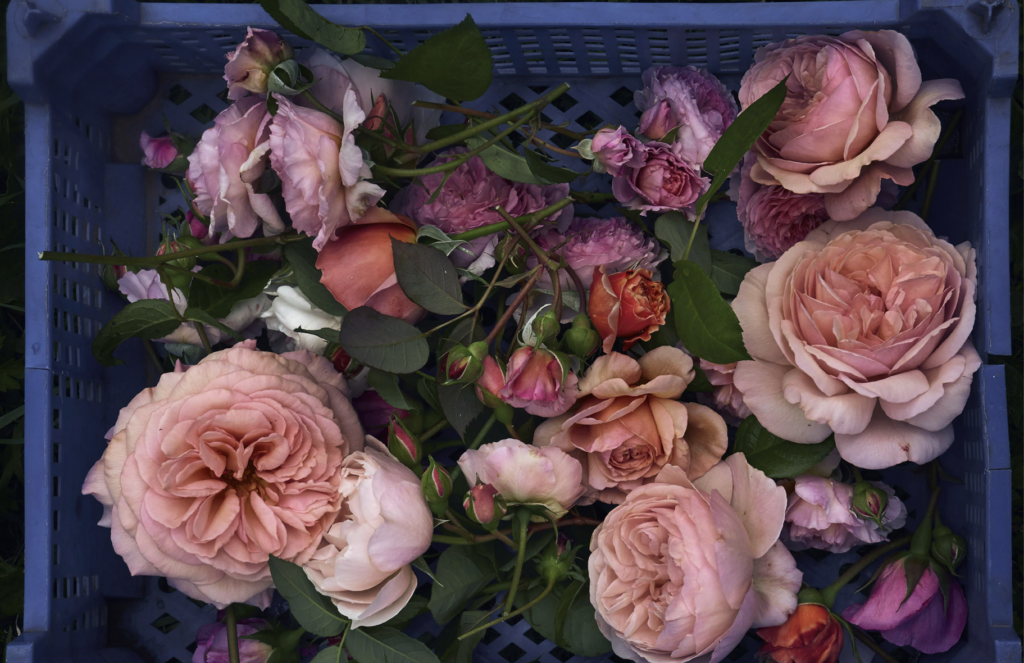 Biodynamic Skincare: Martina Gebhardt
A Protective Shea butter Winter Blanket for Your Skin
In the dead of winter, our skin needs be nurtured, protected and cocooned from the combined onslaught of arctic blasts and central heating. Skin can appear dull and pale  as it is a time of hibernation and stillness. The best skincare in the world harnesses the potent plant extracts of organic and biodynamic flowers, plants, berries and herbs grown to strict biodynamic farming methods to feed the skin with beneficial nutrients in their most fecund, potent form.
Based in a fairytale, turreted monastery in Germany, Martina Gebhardt produces some of the most effective and truly exquisite to use biodynamic skincare I have ever had the good fortune to experience and become a convert to. Just as we crave the best organic and biodynamic food, why should our skincare be any less nutritious?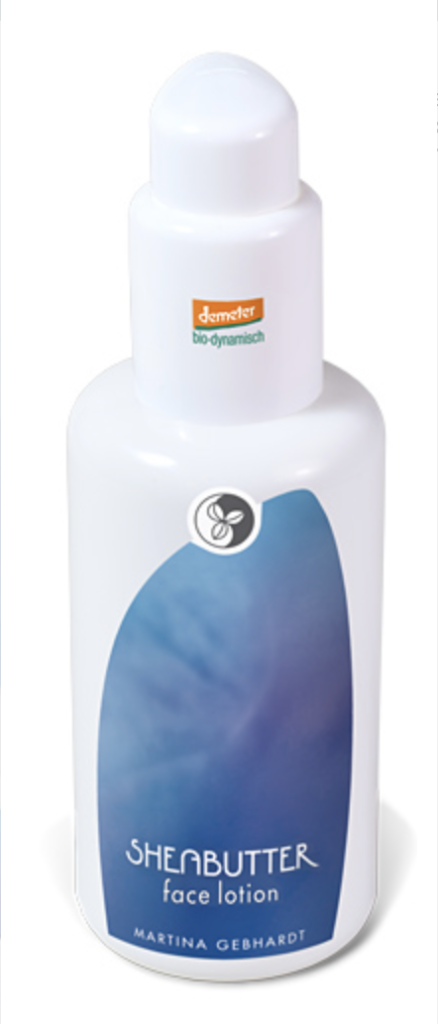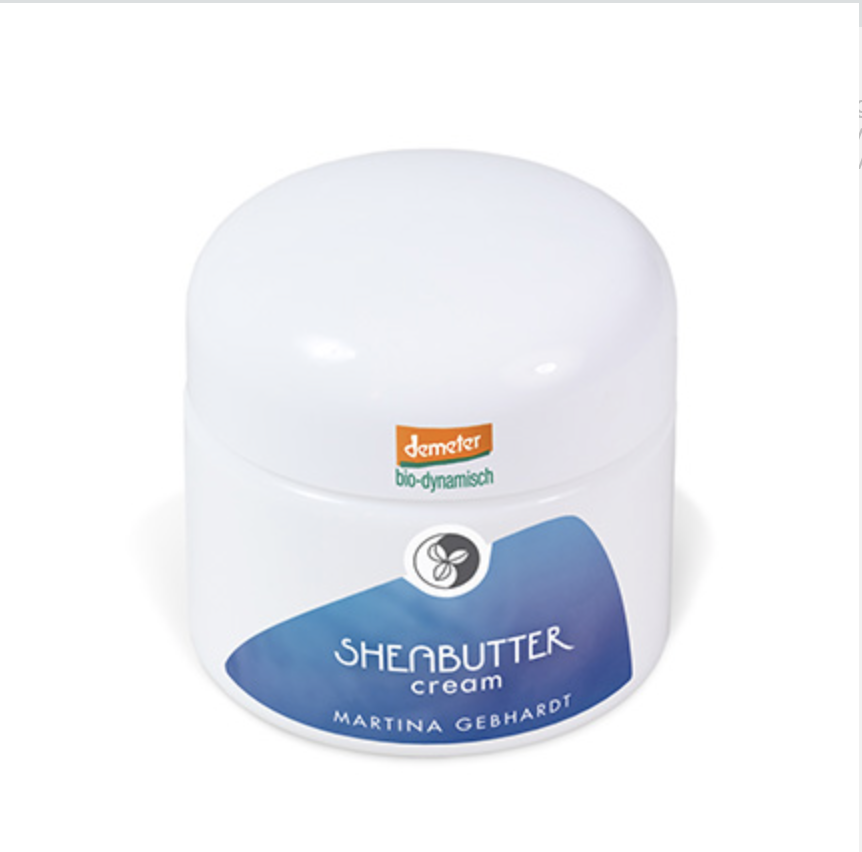 The Martina Gebhardt Demeter certified shea butter range, is the ideal SOS organic beauty in winter, and great for sensitive skin and those prone to rosacea and allergies. The entire collection exudes the pleasing, delicate scent of wild flowers, and includes extracts of: shea butter, damask rose, elderberry, and magnolia root and camellia leaf.
It is also interesting to note what is left out. There are no essential oils, to avoid sensitivity and absolutely no obscure chemicals. Gebhardt literally grows her own ingredients. Think of the shea butter collection as an organic blanket for your skin.  Gebhardt is something of a star in Germany, but a best kept secret in the UK until now.  Gebhardt has been making her soulful biodynamic skincare for the past thirty years. It's also great to see that the entire range comes in elegant white glass recyclable bottles, making it truly sustainable, precious and circular skincare.
Insider Beauty Tips 
In the office: A bottle of Shea Butter Tonic at your desk. Instantly rehydrates your skin and lifts your soul after long stints at the laptop. A truly beautiful and effective combination of biodynamically grown Elderflower and Rose.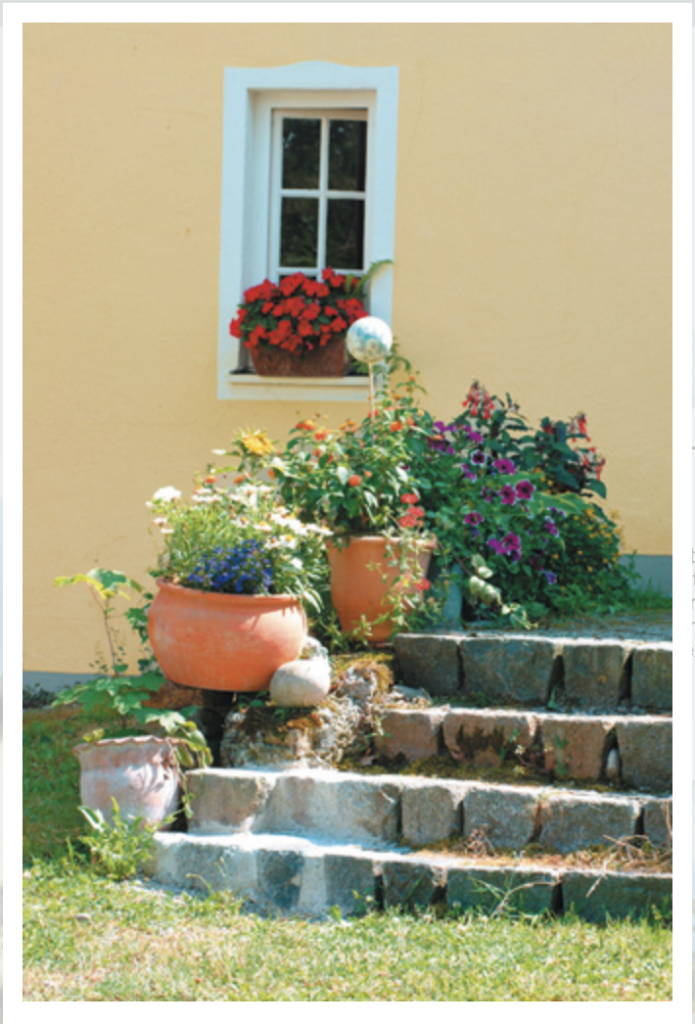 Save your cleanser for nighttime use only and simply rinse your face with cool water in the morning. Unless you have used a very oily cream at night, a cool facial rinse in the morning effectively dissolves and sloughs away any residue following your skin's nighttime detoxification. Cool water achieves this far easier than warm water can!
Martina Gebhardt – Probably the Best Biodynamic Skincare in the World
I am so impressed with this biodynamic skincare that I have decided to stock the collection in our magazine shop, which helps to raise operating revenue for our magazine.
Please leave your name in the comment box or send me a message via Twitter if you would like a personal consultation and to purchase Martina Gebhardt skincare. We will have the range in our shop shortly too! Please note this is an artisanal organic skincare range and supplies are more limited.
You Could Win A Martina Gebhardt Giftbox!
We have a travel size gift box of the Martina Gebhardt Shea Butter facial skincare range for one lucky reader to win. The gift box is worth £30.00.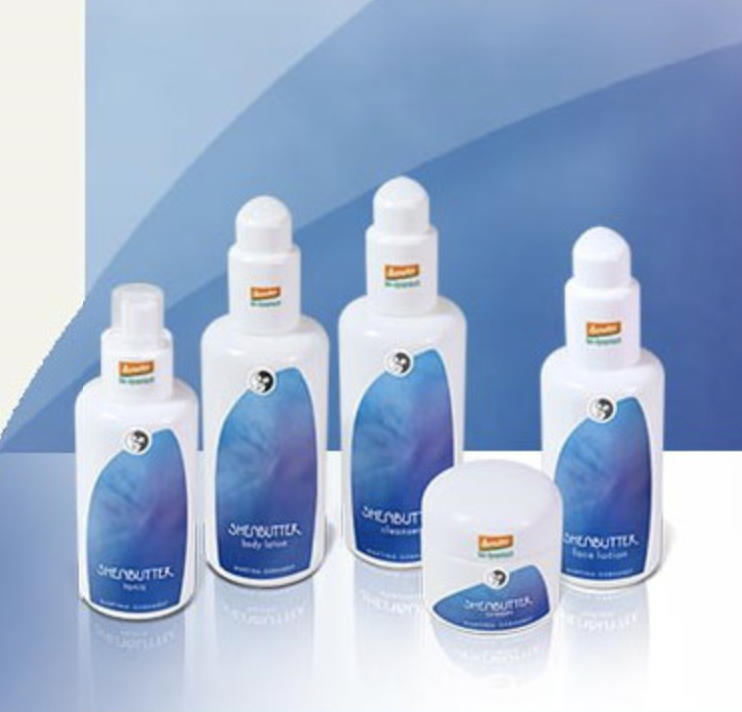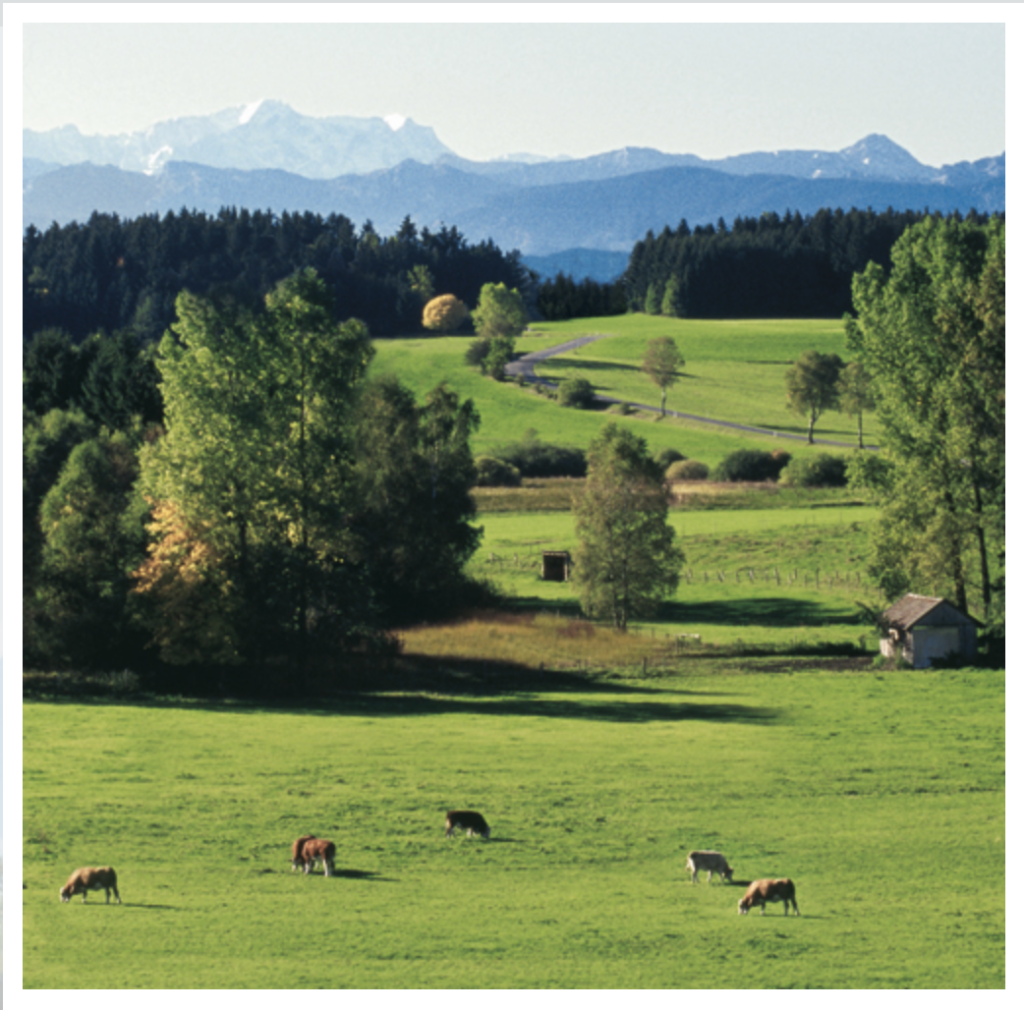 Written by Editor, Alison Jane Reid, and Editorial Assistant Intern, Gwyneth Duesbery.
Layout, design, and graphics by Gwyneth Duesbery. Gwyneth is completing a BA(Hons) in Media & Communications and Sociology at Kingston University.