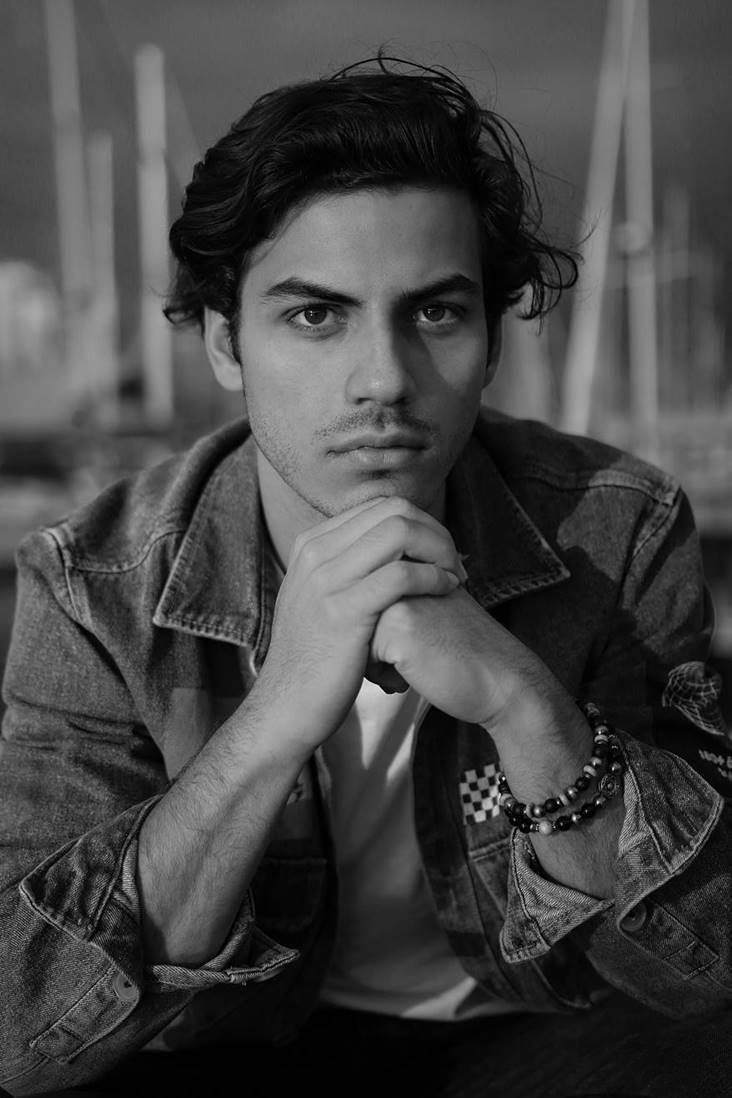 Josh Pyman, the enigmatic whizkid wildcard in ballet meets the Medici in Netflix's Tiny Pretty Things, seems older, wiser and more worldly, than he should be at 24. Perhaps, like many actors, he has already lived and experienced a lot.
Pyman is by turns eloquent, introspective, thoughtful, generous and melancholy - thus giving him all the requisite qualities to play a life in parts.  
Now, let's get the burning topic of sex out of the way first. Especially the ground-breaking car scene between Josh and Brennan Clost's character Shane. When the dancers aren't defying gravity and telling spellbinding storytelling with dance, they are jumping on each other, being stalked by rich, predatory 'devils' at the Amichi Beach Club or treating sex like a take-away meal you simply swipe for and discard, as Dev's character does initially, until he realises that he wants more. Yes, there's a lot of sexual foraging in TPT.  However, as Josh points out, the show examines every shade of human sexual experience, and that includes June's character, who is very proud that she is a virgin. Josh tells me that he feels television and film has an exciting opportunity to portray sexuality with honesty and authenticity.
He's got a point.  Teenagers used to look at dirty magazines on the top shelves of their local newsagents. Now they find out about sex via internet porn. Thus the aim of the show is to show the  characters discovering and finding out about their sexuality in a way that feels natural, positive and authentic rather than a commodity to be objectified or made one dimensional, fake or unrealistic.
This means with all the confusion and struggles that such exploration naturally engenders. For the record, and because Josh was put on the spot by a fellow journalist during a live interview using shock tactics, Josh doesn't identify as gay. I can sense his discomfort at being asked. Perhaps out of politeness, he doesn't want to disappoint gay fans of the show. However, it is important to remember that art doesn't necessarily imitate life. Actors play roles. They are masters at playing other people. I suggest that only he can decide what he is happy to share about his own life and what is and isn't off limits in interviews.
Josh Pyman attended a high achieving all boys school in Brisbane Australia where he was nurtured and propelled towards the business world until he experienced a profound crisis and realised that he would rather be an artist, and study to become an actor because it was an instinct, a sign, he could not ignore. With little acting experience apart from a school play, Josh left business school and was accepted at Chris Hemsworth's former alma mater, Screenwise, in Sydney and there he found his tribe and an innate sense of belonging. His story is inspiring. Nor is he the first actor to be told that the life of an artist is too insecure, too itinerant to be viable as a career, and he has already proved his teachers wrong.  
Up close and personal, the breakout star of Tiny Pretty Things, as clever, mercurial Dev, and the actor who garnered a Leo award for his first film role in the elegiac, wistful Plantonic, exudes a hunger, eloquence, charm and quicksilver intelligence which marks him out as a talent to watch.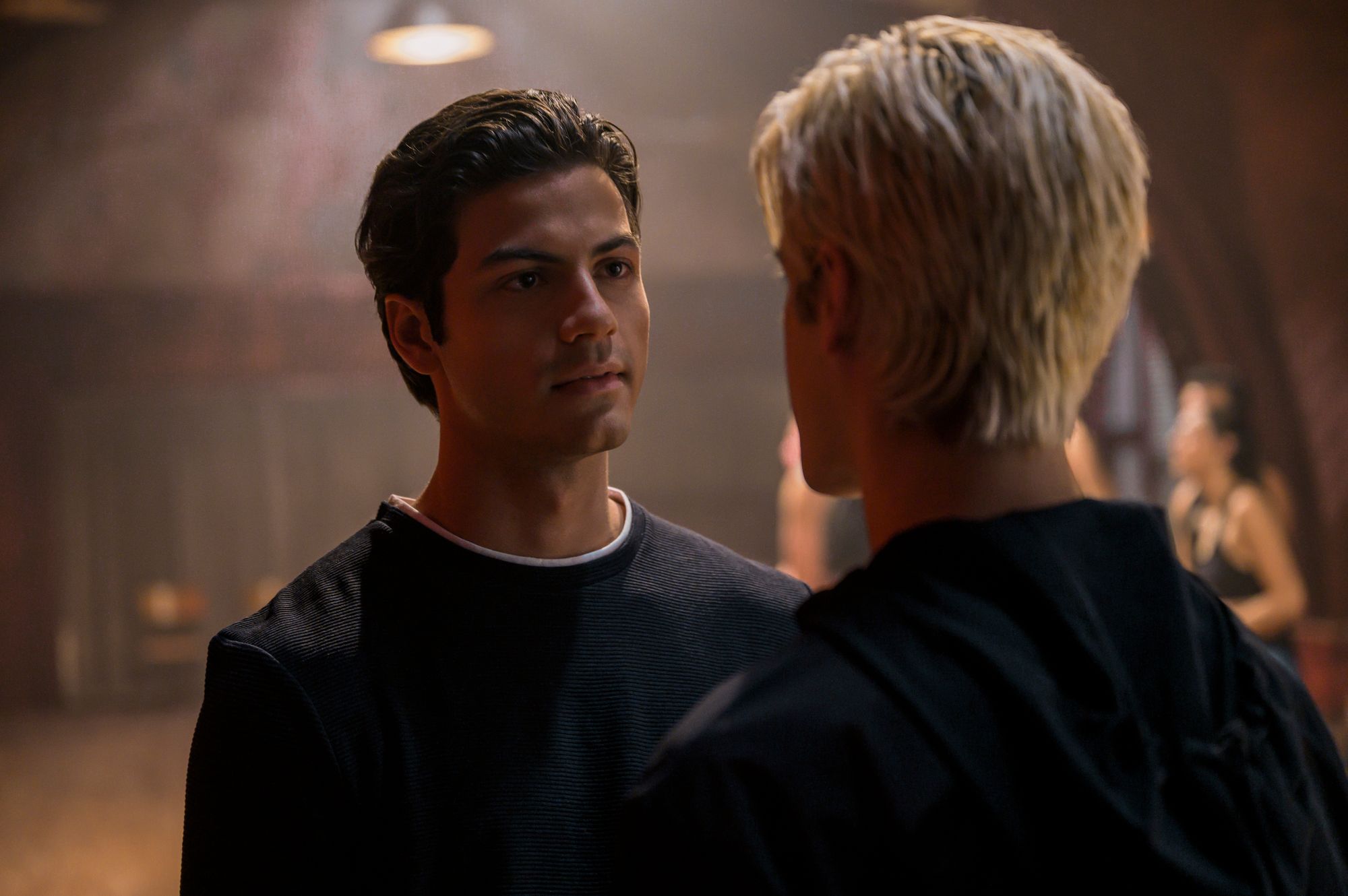 Josh Pyman is warm, humble, goofy, and happy to  be so much more open and vulnerable as a man than Dev, the character he plays with such maddening, brilliant inscrutability in Tiny Pretty Things.  He also possesses rather lovely manners and deep, bottomless eyes that could quite easily haunt you wondering what is really going on behind such a sensitive, thoughtful exterior. He is also the kind of person you could take home to meet your mother or grandmother and they would both probably want to to adopt him after the first cup of tea!
So, let's go. Here is the first of two fascinating interviews with Josh Pyman. The second filmed interview is an in-depth recorded portrait of the artist interview, which will air next week.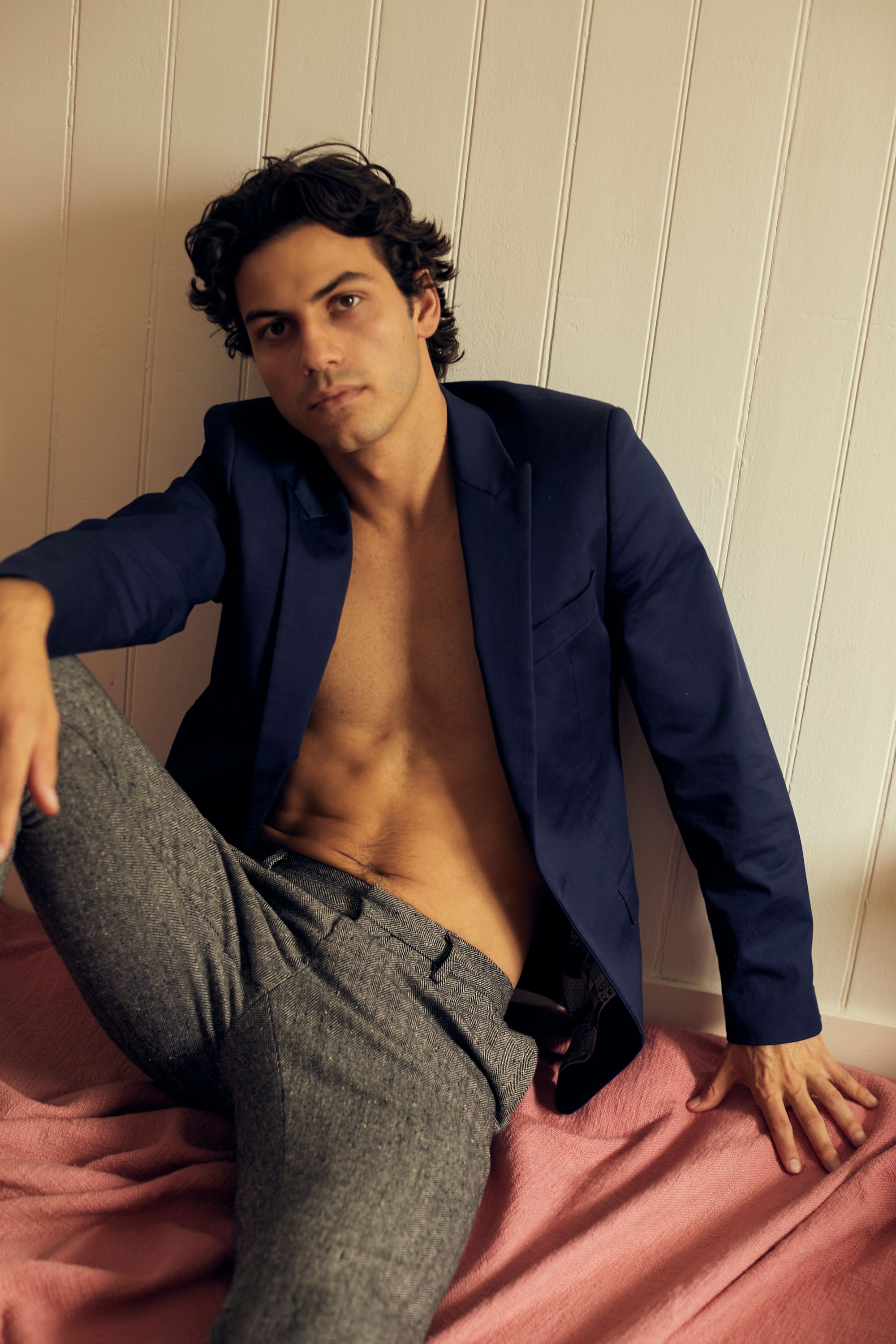 1.  Who were your cultural role models from film to drama and music when you were growing up?
"Growing up, my biggest cultural role models were musicians and athletes. I listened to, and still listen to a lot of Drake. But when I was in 10 or 11th grade, I listened to him religiously and his music really inspired me to think bigger in those formative years of adolescence. Among athletes growing up, Roger Federer was my favourite. I would say in film, Heath Ledger was an influence for me to take risks in my work as an actor.
2.  You have the heart of an activist, someone who cares about society and its challenges, including suicide and mental health. Who or what inspired you to care?
"I have seen it all around me as I've grown up. I have been beside a few of my close friends as they have battled deep bouts of depression. In my high school, multiple former students have taken their own lives since I graduated. I have had my own brushes with anxiety over the years. Mental health is a problem that is not talked about enough, especially between men, so I feel that is my duty as someone in a position of influence to help ignite those conversations. There is the stigma that vulnerability in men is a sign of weakness, and I want to help people realize that vulnerability is a strength.
3.  Describe your character in Tiny, Pretty Things in a sentence?
A young bright man with a lot of weight on his shoulders, trying to figure out who he is and where he fits, and live up to the expectations set by his parents.
4.  Ballet is a very tough, physical profession, how has the role changed your perception of the profession?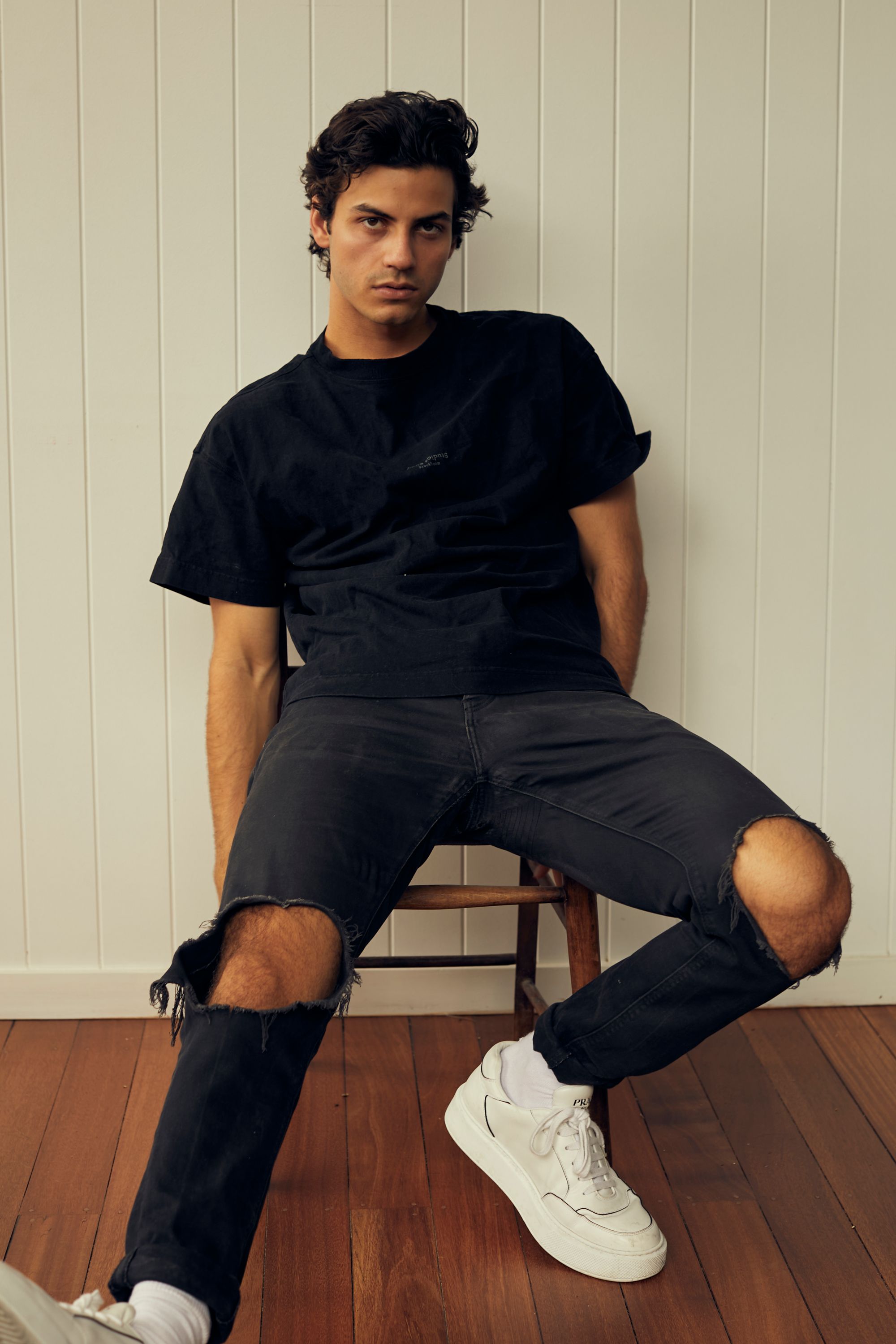 Great question. I had no idea how brutal it was, and how much of a toll it takes on the human body. I saw my cast-mates work unbelievably hard and literally break their own bodies in the process of filming. So I have incredible respect for those who do this as a profession - it certainly is not easy and somehow they still make it look effortless.
5. Did you have to train for the role to exhibit the same kind of physical perfection as a trained dancer?
I wanted to feel confident in myself on screen so I definitely felt an obligation to be in my own peak physical condition. So I definitely emphasised building muscle at the time of the shooting, which was a great challenge for me.
5.  What would you be if not an actor?
When I was growing up, I wanted to play professional tennis. I played every tournament under the sun when I was a kid until I fell out of love with it. So perhaps in an alternate universe, I might have been doing that.
6.  What roles are you burning to play?
I'd love to do some sort of superhero role.
7.  Who are your icons from any age in film and drama and why?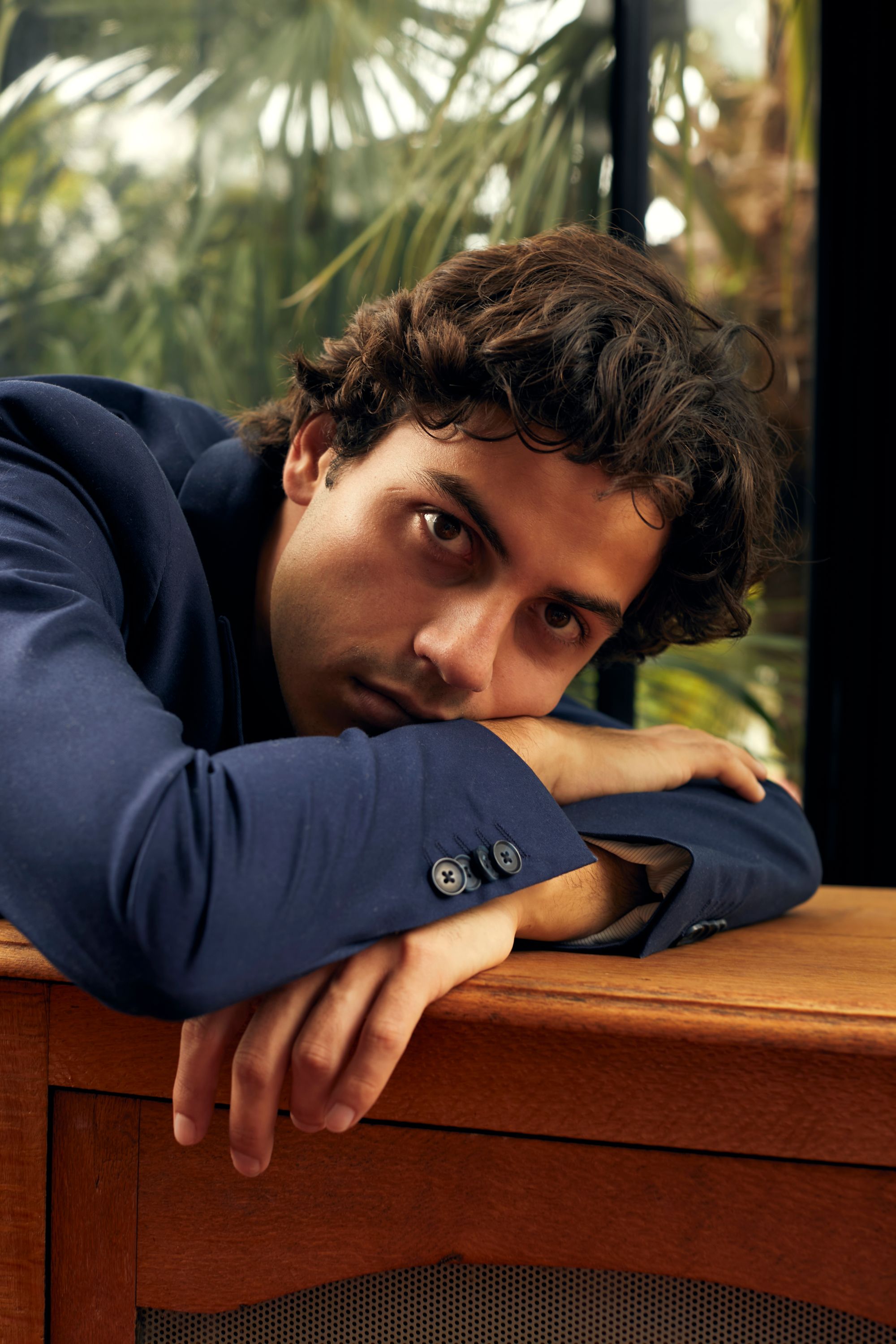 My Favourite iconic characters - Al Pacino as Michael Chorleone in the Godfather, Heath Ledger's Joker, and Inigo Montoya from "The Princess Bride" played by Mandy Patikin.
The Princess Bride is a family favourite, and the other two characters really inspired me as an artist.
8. There is an exciting indie film scene in Australia. Which homegrown Australian films have moved you?
There is a great indie scene here. I think I'd have to say Candy is my favourite. The performances in that are just extraordinary. I recently also watched Tim Minchin's "Upright" limited series which really moved me.
8.  Did you film Tiny Pretty Things during COVID restrictions?
Luckily we finished in December of 2019. So it was pretty good timing thankfully.
9.  Which directors and writers inspire you in film and drama? Who do you want to work with?
I would love to work with Aaron Sorkin, Damien Chazele, or Christopher Nolan. There is something uniquely magical about each of them and it would be fascinating to learn from them.
10. What was the most recent film or drama you saw that touched or moved you?
I saw Marriage story at the start of the year. As a child that has experienced the separation of my own parents, it really hit home for me. It was so beautifully written as well, and really made me root for both characters at times.
11. Tell me about your family farm. Where is it and what was it like to grow up on a farm far from the city.
The farm is a few hours from the city and it's a beautiful escape. We actually haven't had it for that long, but since we've bought it my family has spent a lot of time there. My dad discovered a love for horses a few years ago and has dedicated a lot of time to it. It's a lovely peaceful place with amazing views - the best part is you can see all the stars at night perfectly.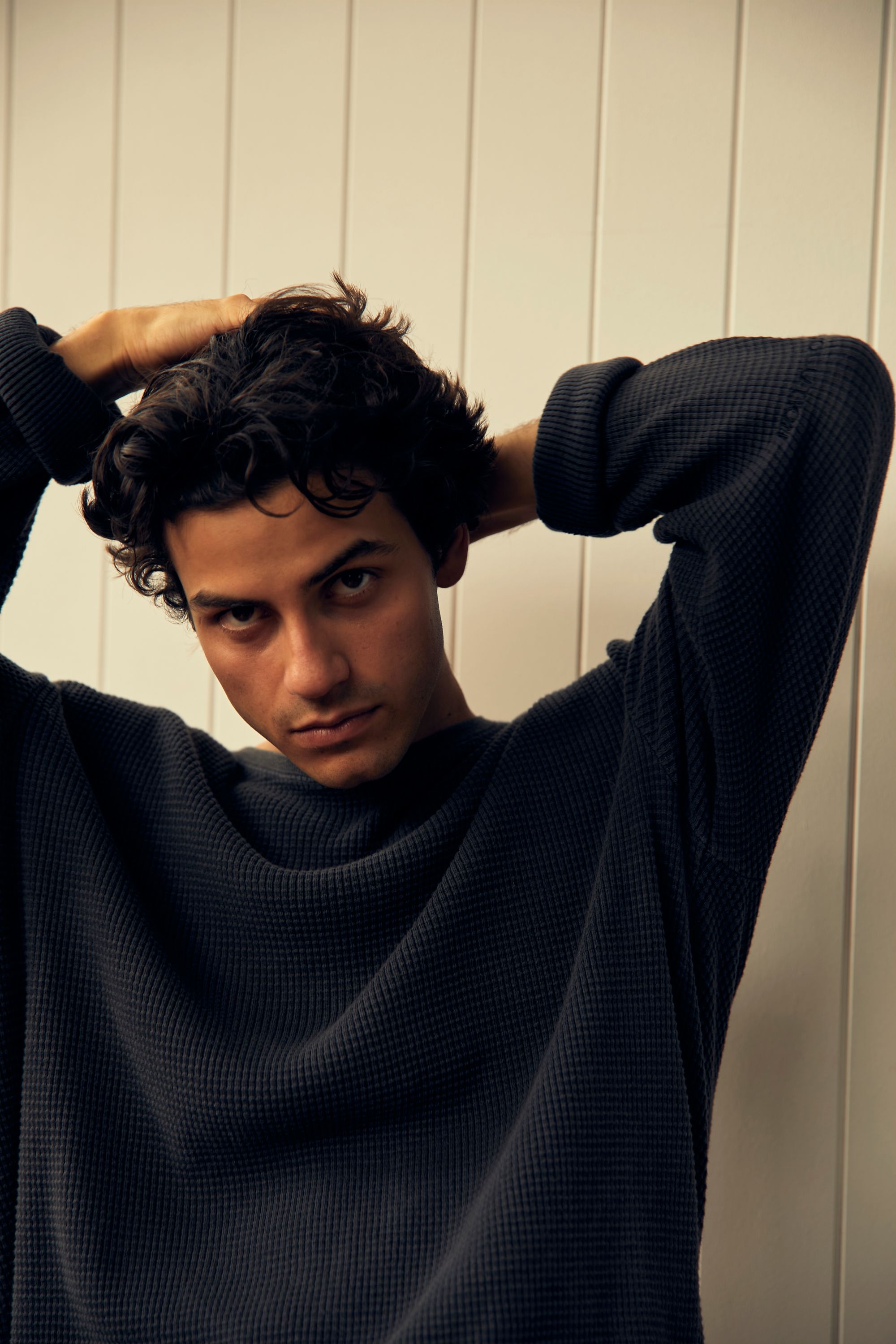 12.How do your family feel about you choosing acting as a profession?
Much to my surprise, when I told them what I wanted to do, they were fully in support. It was really nice knowing they had that belief in me. After the release of TPT, I asked my parents if they ever had any doubts about me making a career out of this, and they said "not for a second."
13. What keeps you grounded as an actor? The rewards from a successful acting career can be life-changing. How will you handle fame and success and follow your interests and ideals?
The people around me keep me grounded. I've got such an incredibly close friendship circle, people who have been around me for years and have seen all the ups and downs. I think staying aware that there will be more ups and downs to come is important. I still can't expect anything and still have to work even harder, even after tasting this success right now. I will try to handle it by channeling it into causes that matter and giving back to those around me who helped me. My success is their success.
14. What causes/ topical subjects do you want to portray in film or drama?
I haven't really thought about anything specific, I just like telling stories that can get people thinking and can positively impact the viewer's lives. But I'd love to do a period piece one day. I'm a big fan of Cillian Murphy and Peaky Blinders."
Copyright Alison Jane Reid January 2020. All Rights Reserved.
About the Journalist -  Alison Jane Reid, AJ, is a journalist, author, broadcaster and student mentor and the founding editor and publisher of this independent arts and culture magazine. AJ spent a decade writing about icons, film, fashion  and food at The Times Newspaper in the UK, as contributing editor to the Saturday Times Magazine. She trained at Mirror Group Newspapers and also worked at The Lady Magazine and her features, interviews and broadcasts have appeared in  - The Sunday Times, The Independent, ES, You Magazine, Orient Express, How to Spend It, Red, Harpers Wine and Spirits, Tatler, ITV and Sky.  Support AJ, and quality independent journalism. Become a supporter and subscribe today - https://www.ethical-hedonist.com/signup/