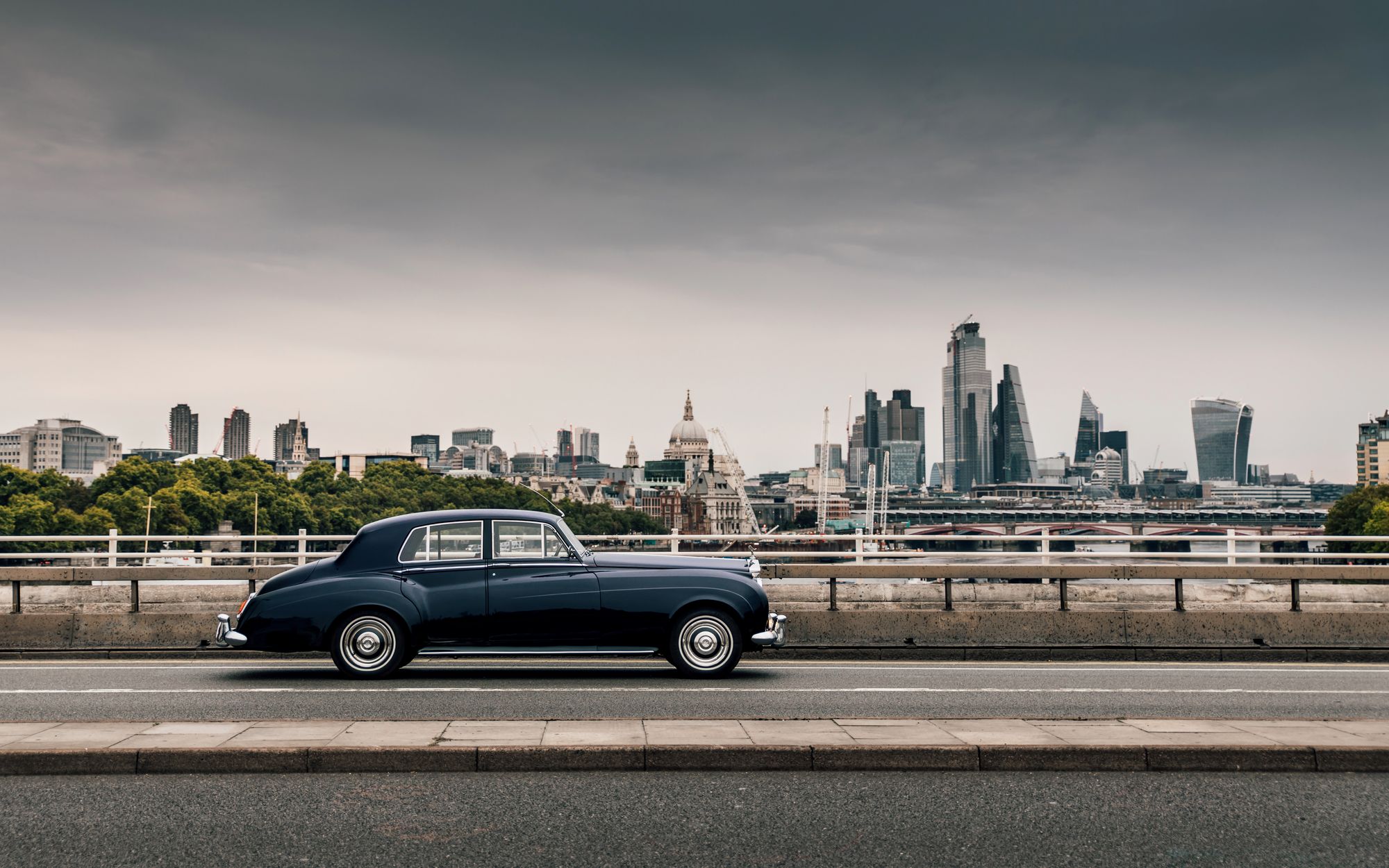 The Classic Rolls Royce Phantom is a supine, voluptuous automotive work of art. A masterpiece in metal, leather, wood and sometimes bejewelled with everything from platinum to rubies. They are no less remarkable than a Michaelangelo or a couture gown that takes hundreds of hours to imagine and create.  This astonishing car burst into the collective consciousness as a symbol of luxury, success, star power and automotive innovation in 1925 and almost a century on, it has no equals, no rivals. While the name is a talisman for excellence.
John Lennon's Paint it Black 1964 Rolls Royce
A 1935 Phantom 11 featured in Indiana Jones and the Last Crusade and John Lennon commissioned a 1964 Phantom V, finished entirely in Valentine's black, apart from the radiator. Rolls Royce drew the line at painting it black! Today, you can commission a new Phantom with the galaxy twinkling above your head or a thoughtful wine cellar in the boot and priceless art to keep you company as you glide on wheels.
The point of a Rolls Royce is that anything you can imagine is possible.
There is just one problem in the age of climate change. The internal combustion engine. While the founders were dreaming and thinking of electrification right at the beginning of their incredible story and you can commission a new electric Rolls Royce, what can be done to preserve and give a sustainable future to a 'Rolls' built for Muhammed Ali or Queen Elizabeth the second?
How can a priceless, iconic classic dream car from a bygone era of motoring be remade and repurposed for a new age of zero-emissions travel in no less stately style and rescued from becoming just a museum piece that never takes a road trip again?
Lunaz Takes the Classic Dream Car and Electrifies It
Step forward Lunaz,  just one of a new breed of classic car companies that can take a 1961 Rolls Royce Phantom, lovingly take it back to the chassis, remove the internal combustion engine and re-engineer it for a new clean-age of motoring. How do they achieve this? By adding an electric power chain and every conceivable creature comfort for the 21st century whilst sensitively retaining many of its original, exquisite and idiosyncratic features?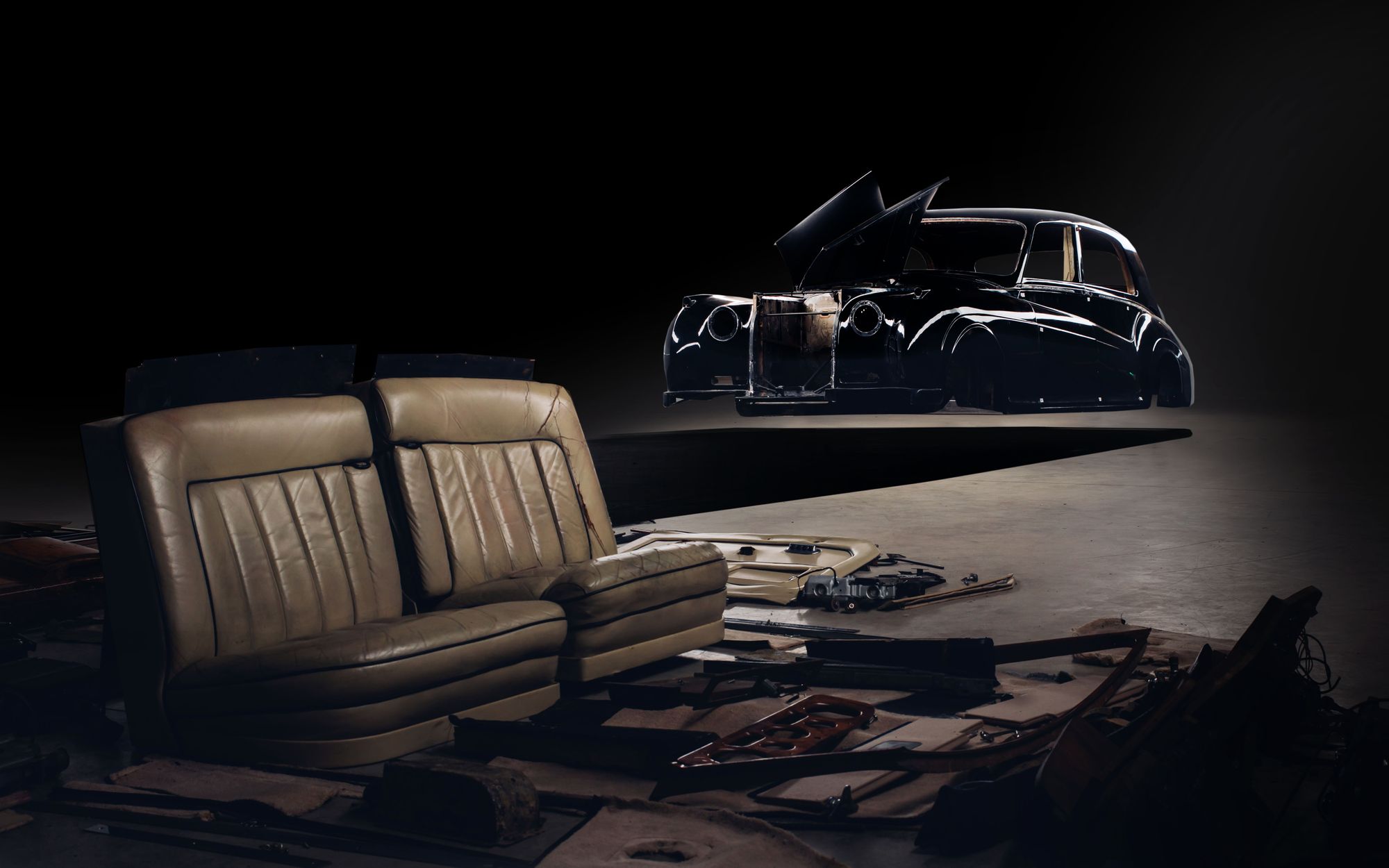 There is no question that Phantom should be preserved and reimagined.  It's a car that has taken centre stage in history from film to politics.  Just look at those curves! Think of it as an exclamation mark to the golden age of automotive superpowers and the romance of the road. Now the best car in the world rides again as the most important cars ever made go electric for a new golden age of sustainable luxury motoring.
Interview with Founder David Lorenz
Now read on as our editor-in-chief and unashamed iconic car enthusiast interviews Lunaz founder David Lorenz to discuss electric revolution and the romance of the road, long-distance travel and the importance of preserving the iconic cars from the last one hundred years of a golden age of motoring.
1.     What iconic classic car are you driving for the road trip? Describe the car and what it is like to drive. (Mention how going electric affects the driving experience). What is it like to re-engineer these dream iconic cars? Do you miss the internal combustion engine?
Silence Amplifies the Road Trip Experience
The joy of classic cars is that there is an experience to fit any requirement. Our electric Jaguar XK120 is perfect for an involving drive on mountain roads, perhaps over the Alpine passes. For a longer continental tour, nothing matches a classic electrified Bentley Continental S2 or even Rolls-Royce Silver Cloud. The silence provided by an electric powertrain only amplifies the experience. I've used an electric classic as my daily driver since founding the company and have travelled thousands of happy miles without the usual concerns of reliability and usability. It's truly a joy to drive these cars every day as they were intended.
We created Lunaz to further the legacy of the most beautiful and significant cars in the world. I was inspired by two key moments, the first was the latest break down in an internal combustion engine classic and the second, the birth of my daughter. I was driving her in my 190SL and realised without electrifying these cars, she'd not have access to them on her 18th birthday. For me this was a tragedy and we genuinely believe we are engaged in vital engineering to ensure these treasured objects remain on the road for future generations.
2.     Where would your dream road trip take you? Describe the route, landscape and towns and villages and highlights.
At Lunaz we are somewhat spoilt for choice in terms of the cars that we'd have available. This makes it hard to pick the perfect destination. For an all-round experience that combines a mixture of roads, scenery and something wonderful at the end of the journey; a tour from London to the Reims in France's Champagne region is pretty unmatchable. Just don't ask me which car of ours I'd pick.
3.     What would the playlist consist of?
Incredibly eclectic. At times I'd switch the stereo off and enjoy the silence electric propulsion provides.
4.     Who would you take as your ideal companion and why?
My wife and my daughter.

5.  What's your favourite car chase in a movie? Describe the chase, the car and memorable moments?
Obvious but an absolute classic. Bullitt.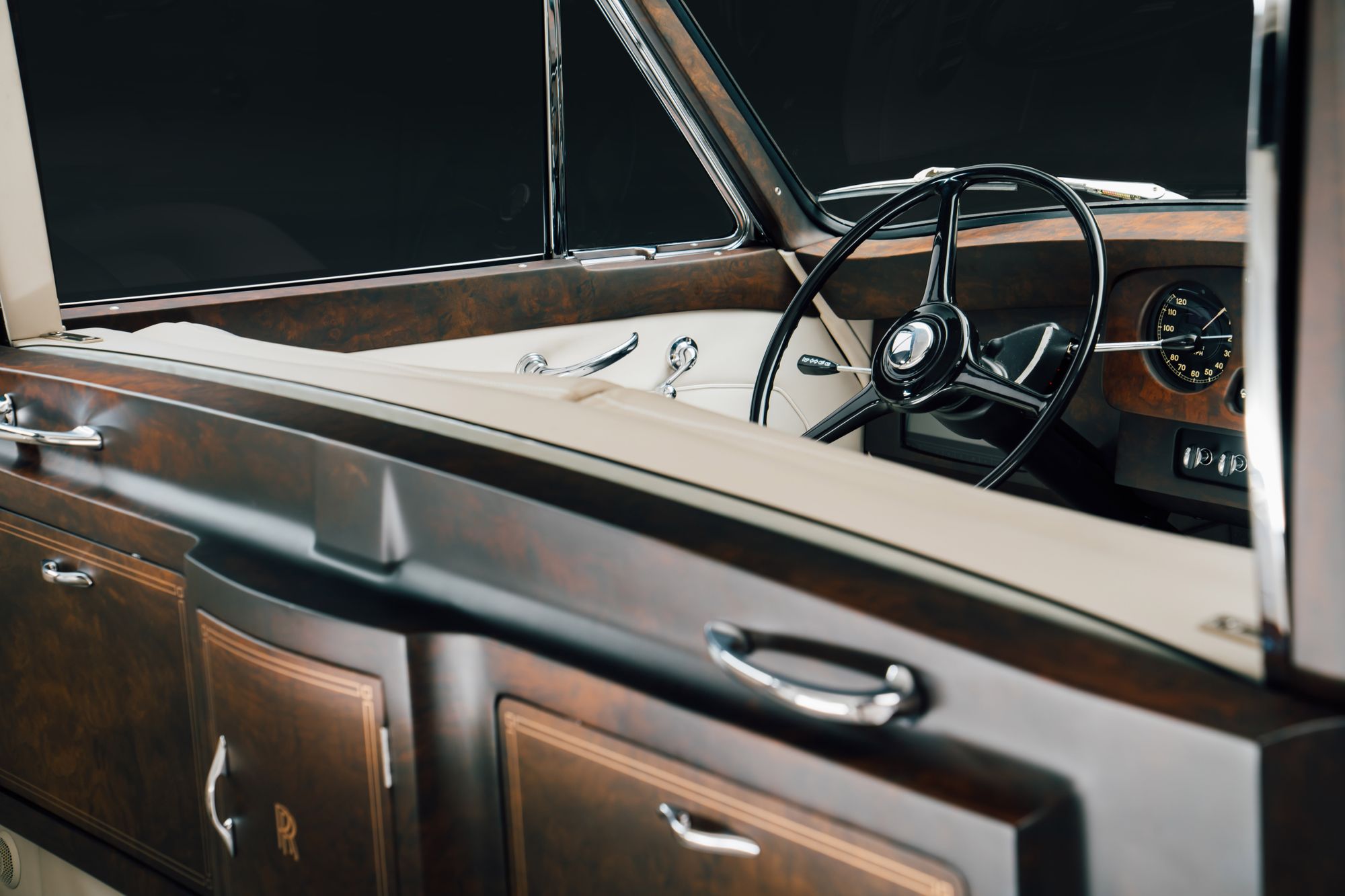 6.     What would you pack to take on your road trip? What are your slow luxury road trip essentials?
It's all about the company for me and we'd want to leave plenty of room for taking back some great champagne from Reims. Fortunately, all of our cars have a very commodious boot space for the task.

7.     What's your personality behind the wheels?
In the Jaguar XK120 on the right road, I can be an engaged and dynamic driver. We really did set out to build the ultimate drivers' classic cars and have been so pleased with the work of our engineering team led by former Renault F1 Technical Lead, Jon Hilton. Electric propulsion proves incredible acceleration and we've engineered driver's aides like traction control, uprated brakes and throttle-by-wire to really build confidence when pushing on. For a longer road trip, a car like the Bentley Continental or Rolls-Royce Silver Cloud is perfect for touring at a cruise in absolute silence and comfort. The miles just disappear.

8.     How would you dress for the road trip? What are a gentleman's essentials?
Very casually.
9.     Where would you stay to break the journey and have lunch and what would you eat?
We'd always start at Blake's Hotel in London. It's the perfect marriage of luxury, discretion and exceptional food and service. I'm a great believer in spontaneity so it's all about seeing where the journey takes us.

10.  If you were an F1 driver and champion who would you be? Who do you admire past or present and why? What do you miss most from your days with F1? What do you think of Formula-E?
As a proud Brit, I'll always be drawn to the rebel spirit of James Hunt.
11.  Why do you think it is important to preserve the classic automobiles of the past? What do you think we will be driving in 50 years time? Can the electric car ever be as exciting as the petrol engine?
We are engaged in vital engineering. These are some of the most beautiful objects ever made and it's essential they remain seen and enjoyed. The world is changing and our customers know that the time is now to rebalance their collections for a clean-air future. Our Rolls-Royce Phantom is really the only purpose-built true luxury limousine in the world. It won't be long until ICE cars find it very difficult to exist in major cities. For that reason alone we are answering an important question about the future of electric cars. I want my daughter to drive the cars I love today and electrification is the way that'll be possible.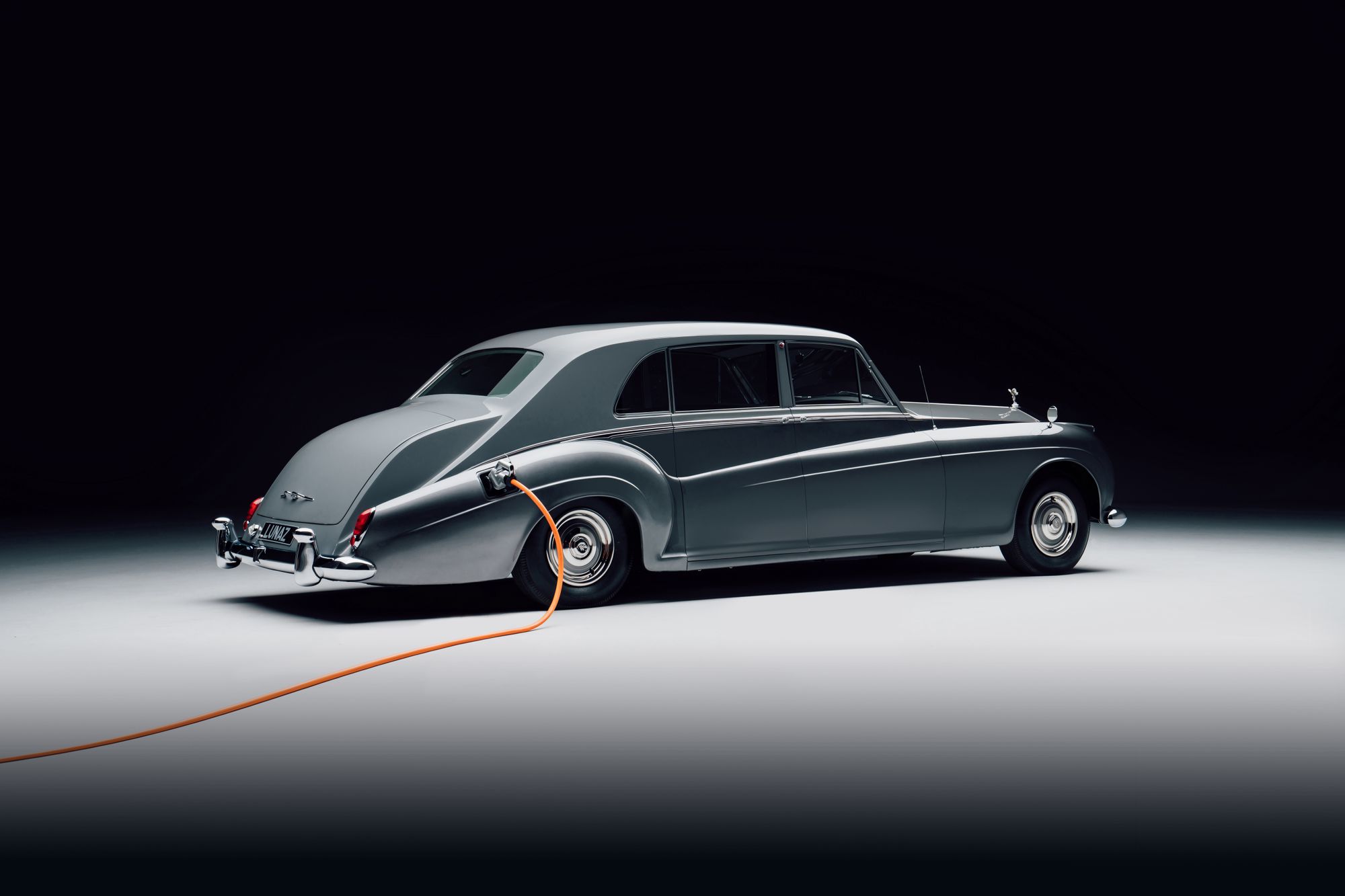 David was speaking to our editor, Alison Jane Reid.