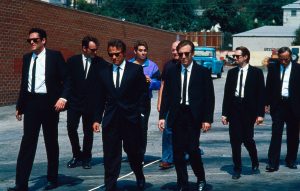 Want to soak up the highlights from the Sundance Film Festival, before the rest of the world catches up and discover the next Amy Schumer? Then head to the golden state. Film, music and the best, magnetic, female comedic talent come together this weekend at the Sundance Next Fest, Los Angeles CA  August 10-13.  This is about as authentic as it gets for screenings, music video premieres, intimate, star-studded conversations and the opportunity to pick up tips on how to edit your own film with Adobe.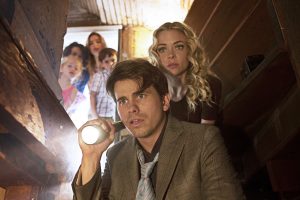 Happy 25th Birthday Reservoir Dogs and Tarantino!
Some of the most talked about Sundance Films will be screened including: Gook, Bitch, Lemon, Dina, LA Times and Golden Exits. There's also an opportunity to see the restored 35mm, 25th birthday screening of Reservoir Dogs, honouring the man himself, Quentin Tarantino.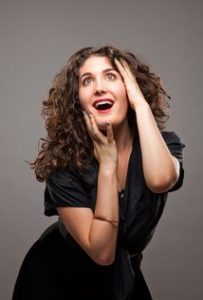 Sundance Next Fest explores the critical relationship between music and film and there will be three, cutting edge female comics to host each night of film and music exploration, kicking off with Kate Berlant on Friday Night. Kate will host a screening of Lemon at 8pm. Berlant has been described by the New York Times as a "magnetic improvisational comic' and  Time Out New York City  declares her "one of the top three comics to watch". Saturday night's screening of Bitch is hosted by Kate Micucci,  co-star of  Garfunkel and Oates and  Sunday's screening of LA Times is hosted by Natasha Leggero.
Leggero is the darling of US television, with appearances on : Saturday Night Live, Arrested Development, It's Always Sunny in Philadelphia and Comedy Central's Reno 911.
If that isn't enough excitement for all you cinephiles – you could also drop in on Peter Bogdanovitch, in conversation with filmmaker Alex Ross Perry on Sunday.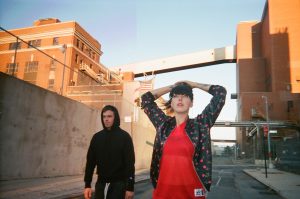 It's all happening at the theatre at the Ace Hotel, in downtown Los Angeles and film luminaries will be joined by musical acts – Lizzo, Electric Guest and Sleigh Bells.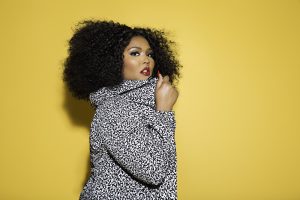 Film LA will be talking to Ava DuVerney (13th, Selma), with director Justin Chon; and America Ferrera, Martin Lemus, Linda Yvette Chavez and Aaliyah Williams will all be joining the conversation, following a screening of all seven episodes of Gente-fied.
Food, Drinks and Games at Next Door
For food and drink at Sundance Next Fest, the outdoor social hub returns this year, and access is free to ticket holders. Sample drinks from Hockstadter's, Stella Artois, wine fron the Santa Ynez Winery and food from Califia Farms. Experience an Acura NSX Virtual Reality test drive, participate in games from Allbirds and put your questions to the LA Times Reporter booth.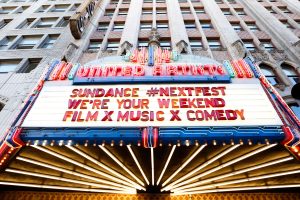 Sundance Next fest Ticket and Venue Details
Ticket Info
Tickets cost,  $ 15-35,  please visit the website for details
Tickets for Sundance Next Fest
Sundance Institute
Founded in 1981 by Robert Redford, Sundance Institute is a nonprofit organisation that provides and preserves the space for artists in film, theatre, and new media to create and thrive. The Institute's signature Labs, granting, and mentorship programs, dedicated to developing new work, take place throughout the year in the U.S. and internationally. The Sundance Film Festival and other public programs connect audiences to artists in igniting new ideas, discovering original voices, and building a community dedicated to independent storytelling. Sundance Institute has supported such projects as Boyhood, Swiss Army Man, Manchester By the Sea, Brooklyn, Little Miss Sunshine, Life, Animated, Sonita, 20 Feet From Stardom, Beasts of the Southern Wild, Fruitvale Station, Sin Nombre, Spring Awakening, A Gentleman's Guide to Love and Murder and Fun Home. Join Sundance Institute on Facebook, Instagram, Twitter and YouTube.
Follow the conversation @sundancefest  Ethical Hedonist @AlisonJaneReid  #nextfest
Picture Credits. All Pictures Courtesy of Sundance Institute.  Copyright 2017. All Rights Reserved. Absolutely No Reproduction without Permission.
Photo Info
Image 1  Reservoir Dogs – A film still from Reservoir Dogs by Quentin Tarantino, an official selection of the From the Collection program at the 2017 Sundance Film Festival. Courtesy of Sundance Institute.
Image 2 – A film still from the movie Bitch.
Image 3 –  Comedian Kate Berlant
Image 4 –  Sleigh Bells
Image 5 – Portrait of Lizzo
Follow the conversation on twitter @sundancefest Ethical Hedonist @AlisonJaneReid