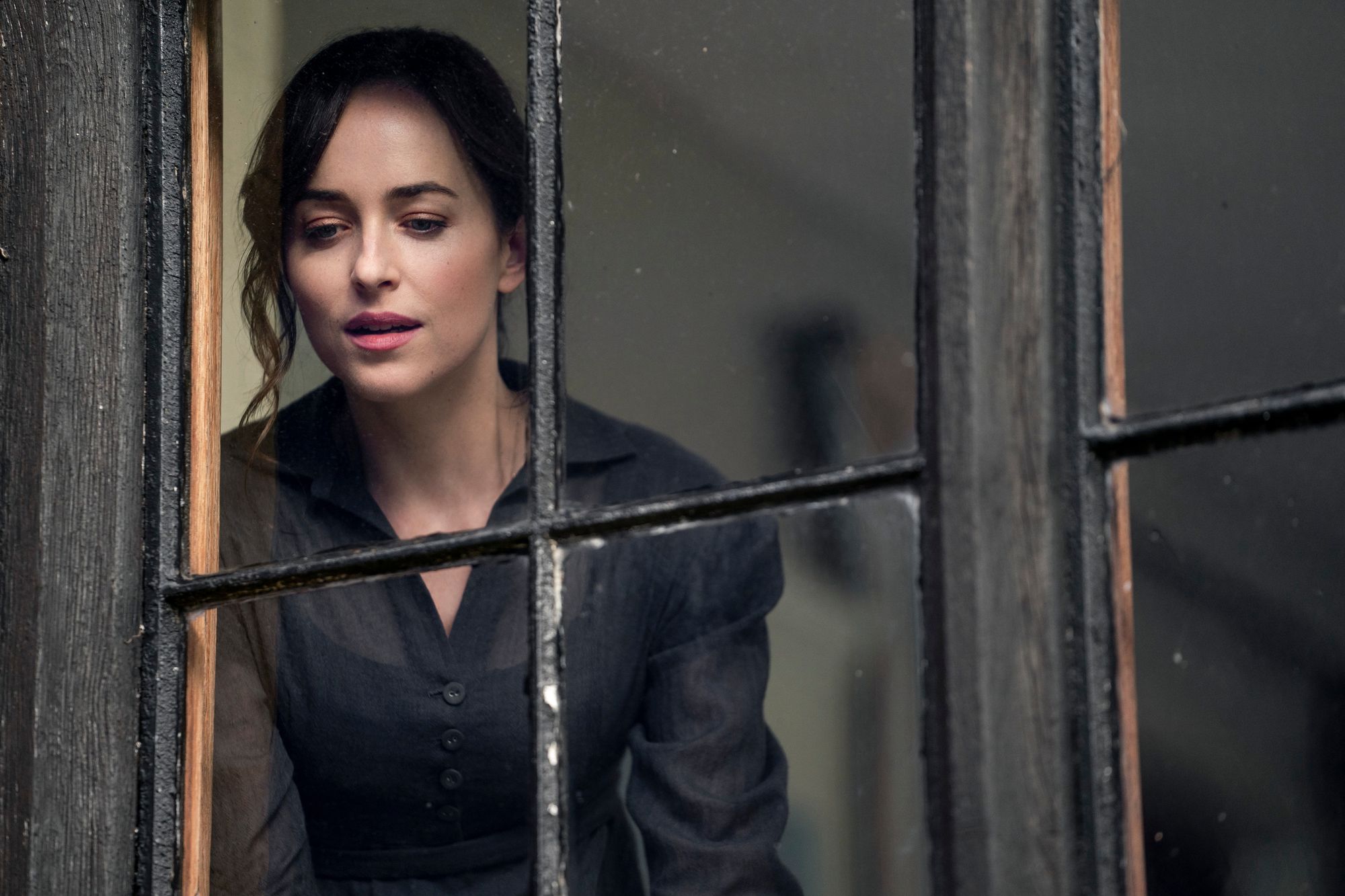 Persuasion and the Battle for the Soul of Jane Austen in the 21 Century
Let's talk about the art of Persuasion, in two very different adaptations of Jane Austen's final novel. The first is the new Netflix film starring Dakota Johnson, Richard E Grant, Cosmo Jarvis, William Golding and er... a rabbit. The second is the celebrated, naturalistic 1995 version directed by Roger Michell, Notting Hill, The Queen, for the BBC, WGBH Boston and Milliseme, with an ensemble cast featuring Amanda Root, Ciaran Hinds, Corin Redgrave, Fiona Shaw, Susan Fleetwood, Robert Glenister and Richard Woodvine - oh and the locations! The locations deserve star billing too.  From the allure and razzmatazz of elegant Regency Bath to the pastoral English countryside and the Cobb at Lyme Regis.
So, let's begin...

Fleet on the heels of Bridgerton and recent, fairly classical adaptations of Emma and Sanditon 1, Netflix has unveiled its treatment of Jane Austen's final novel, Persuasion, to almost universal condemnation, shock and rebellion.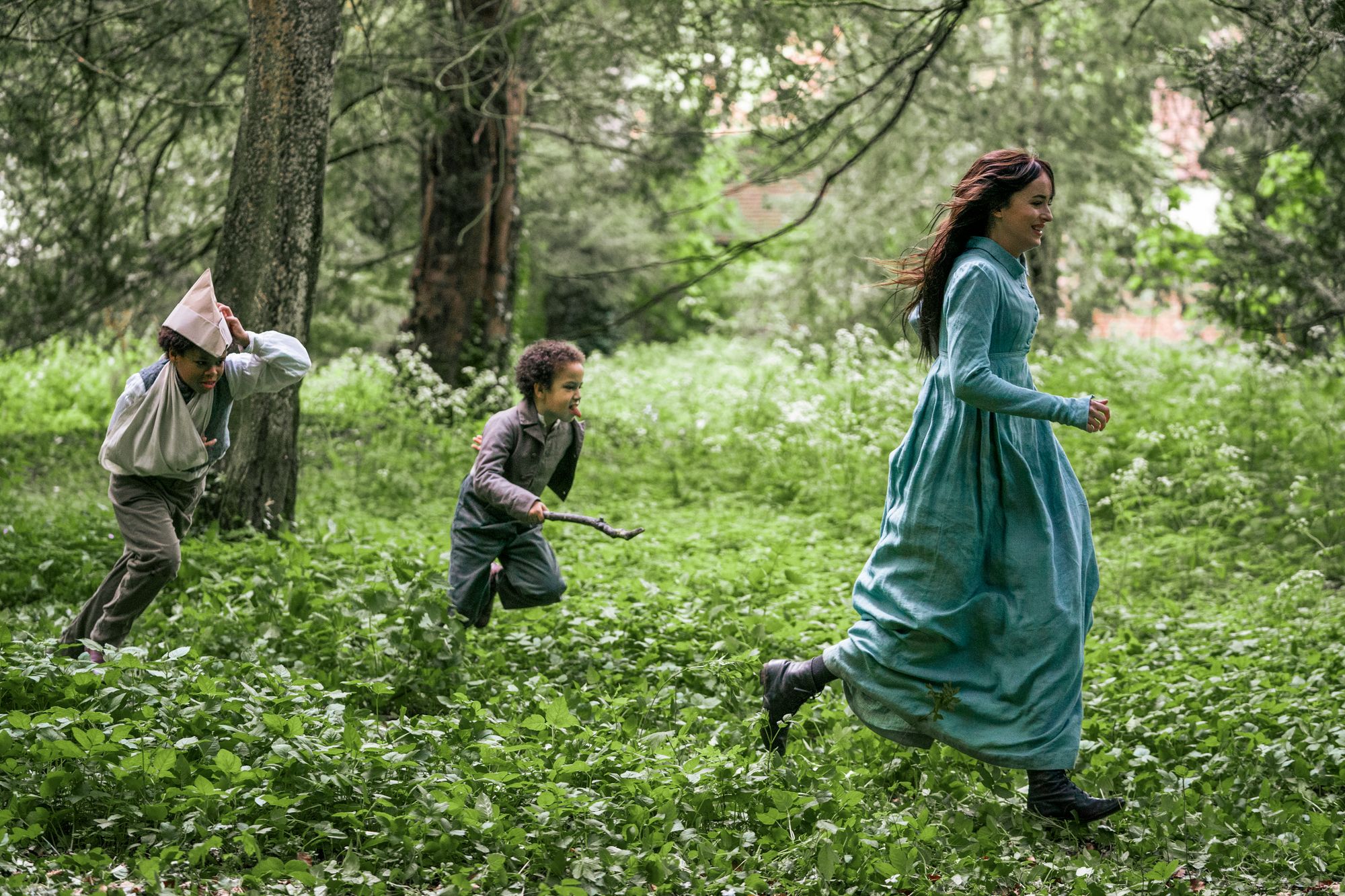 It's quite something to put a red pen through the subtle, layered work of a literary giant and leave a garish skeleton in its wake. There have been some brilliantly original zeitgeist films that pay homage to both Jane Austen and Shakespeare. Netflix's Persuasion is not one of them. The best are Clueless and Ten Things I Hate About You. To any unabashed literary nerd, both films are audacious, original and fizz and crackle with wordplay William would appreciate. Most importantly, they also never lose their reverence for the original writing or ideas. Rather they polish and embellish them.
Persuasion 2022, is devoid of any cleverness. Instead, it decides to be uncouth and as lightweight and inconsequential as a Kardashian daring to wear Marilyn Monroe's Happy Birthday dress to the Metropolitan Gala.
I do take exception to the way this exquisitely intelligent novel, which is an elegy to love lost and regained, with such lovely prose, has basically had its guts ripped out. Only the bare bones of Austen's novel are left; the rest seems to be having a love-in with a lazy version of Brigitte Jones laced with Flea Bag and a propensity to speak nonsense Italian whilst clutching a poor rabbit rather like a Prada handbag.
It's as if Dakota Johnson has been parachuted into an Austen drama where everyone is in Regency character except its star.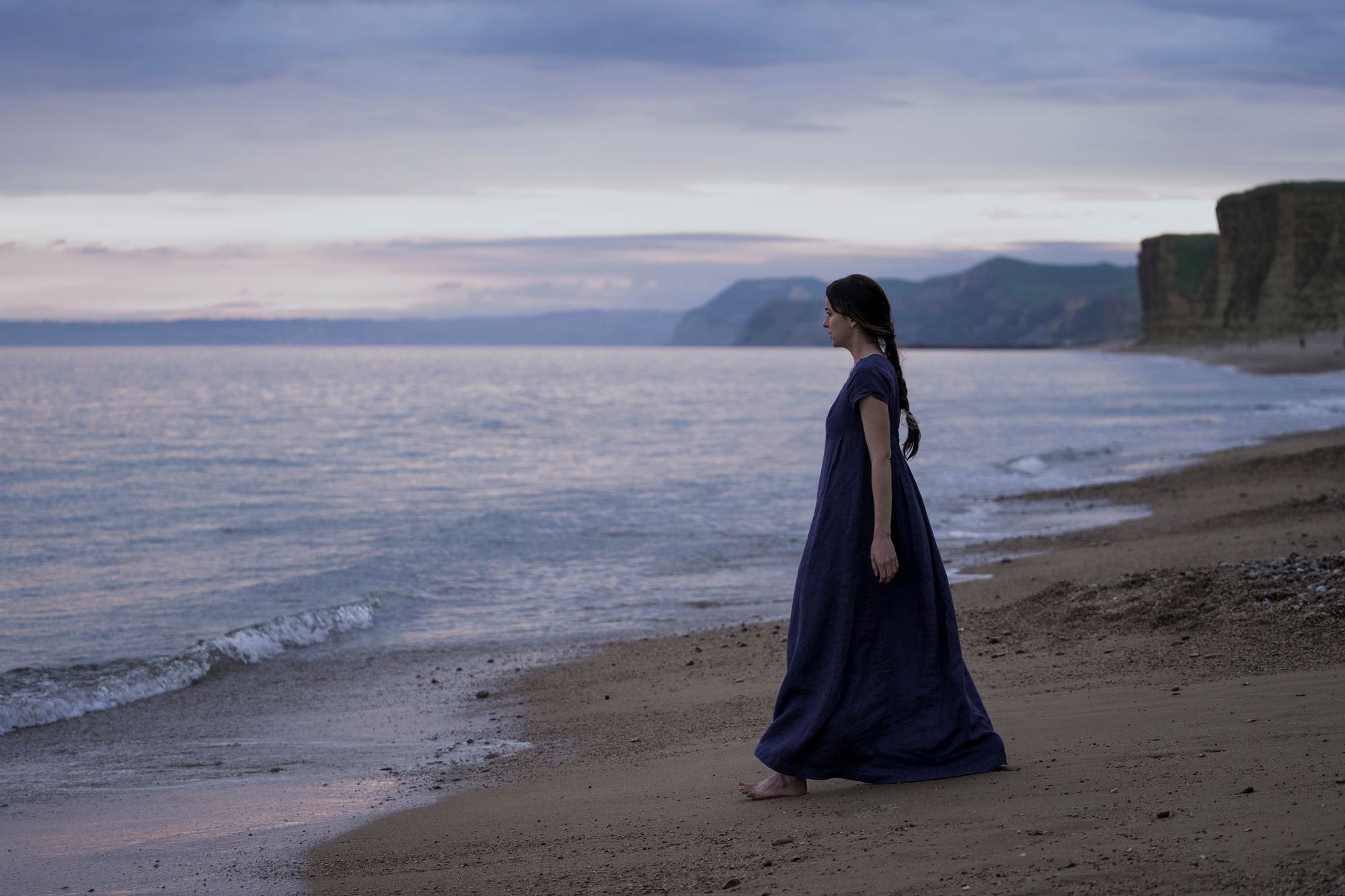 However, I am going to stick up for Dakota Johnson. While she is not a classically trained actress like Amanda Root, who played Anne Elliott in a masterclass of stoicism and internal suffering in the best version of Persuasion made so far, opposite Ciaran Hinds in 1995, it is not Ms Johnson's fault that the disastrous script for this new version of the novel is so free and easy with Austen's legacy. Johnson is variously required to constantly break the fourth wall, whilst swigging from a bottle of wine, emptying said wine over her head, attempting to pee behind a tree, sobbing in her capacious bathtub, winking to the camera, rolling her eyes and other such uncouth and very un-Austen-like antics.
Is she taking the p...?

Dakota Johnson is not a terrible actress. She holds our gaze and she possesses undeniable Hollywood charisma. The problem is that she has been instructed to play Anne Elliott as a waspy, girl-power, insouciant rebel without the clever, blue stocking, linguistic foreplay or compelling characterization to back her up. Jane's Anne is quietly clever and accomplished and she suffers myriad indignities and insults for love before she finally gets her man who is her undoubted equal.
Johnson's Anne plays the character for laughs and wasp knowingness and in doing so destroys and obliterates Jane Austen's most interesting and complex heroine.
She is neither likeable nor interesting.
Tippi Hedren's granddaughter desperately needs better films and better directors. I think she should ditch America, and learn French, Italian or Spanish. Or maybe all three. She could pop up in a Pedro Almodovar film or look for first-time directors and indie films to flex her wings and develop her metier.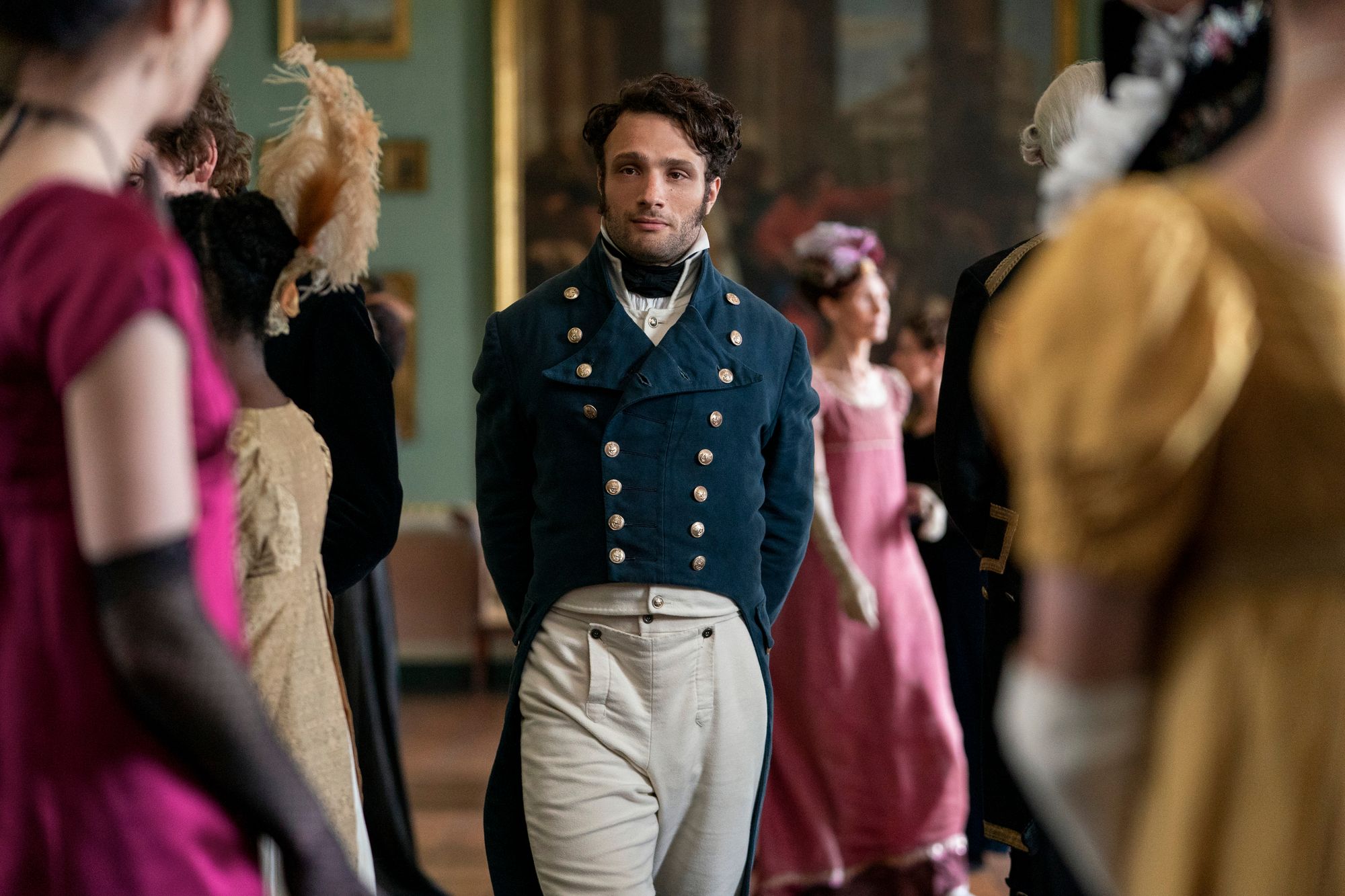 The other issue is that Cosmo Jarvis is an absolute pale-faced wimp to Johnson's feisty, overblown Anne. They are a terrible mismatch. Anne has far more chemistry with her magnetic cousin played by Henry Golding who is quite the beau.
So, it is still worth watching? Yes, I say, if you take it as a cheeky, irreverent Jane Austen pastiche. If you have never read Persuasion, you might find it as entertaining as a bag of popcorn.
On a positive note, Johnson looks far better in girlish, simple empire gowns than in bondage get-ups; the locations offer a wonderful splash of period grandeur and escapism and the film's music by composer Stuart Earl and Birdy is far too good for this film. For it perfectly distils the sense of thwarted love and deserves to run around your brain until you are quite thoroughly overcome and call for the 1995 version of Persuasion to restore your spirits.
Watch Persuasion 2o22 on Netflix


Persuasion 1995

Now to Persuasion 1995, a quietly elegiac and naturalistic adaptation of Jane Austen's final novel starring Amanda Root and Ciaran Hinds, directed by Roger Michell, with painterly cinematography by John Daly and music by Jeremy Sams.
This carefully crafted adaptation of Austen's last finished novel faithfully shows the evolution of Anne Elliott from the bright, thoughtful, downtrodden daughter of the silliest baronet in England to the rosebud belle of Bath who is transformed by culture and society and the opportunity to mend two broken hearts.
From the quiet scenes of England's pastoral landscapes and great houses to the intoxicating melee where Anne and Wentworth renew their love surrounded by pierrots and street performers in Bath, this version is just as thrilling as Pride and Prejudice.
The satire, endless scheming after husbands with young ladies recklessly throwing themselves off perilous sea walls at Lyme is delicious and the delight is all in the detail. Reader, I invite you to revel in and celebrate Jane's most complete heroine.
Dear Auntie, (BBC) please restore this version, and bring out a blu-ray edition as soon as possible!

The genius of Roger Michell's Persuasion is in the rich and ever-changing spectacle of 19th Century life and how he is an excellent custodian of Austen's wit and social satire.  From the ladies toasting their stockinged feet by the fire after that long walk - to the prospect of not one but two young ladies lying lifeless on the sea wall at Lyme after being hot-headed enough to jump for love!
Notice too, how the heroine, Anne Elliott, is dressed in grey to show her downtrodden spirit in the country and then how she is transformed in Bath and becomes lovelier by the minute as she collides with Captain Wentworth again and learns from Admiral Croft that he is a free man.

And who better to burnish their tortured souls than Ciaran Hinds and Amanda Root as the exquisitely tormented lovers?  Both actors are at the height of their powers. Firstly, they have effortless chemistry on screen and together and apart, they convey sacrifice, longing, anger, resentment and finally, joy, amid towering layers of social constraint and etiquette and obstacles at home.  
This is a definitive Jane Austen film that needs to be aired again now so that a new generation can savour every agonising glance, every tiny detail from the men promenading in their peacock naval dress along the Cob at Lyme to the moment Captain Wentworth sets hearts fluttering at the opera. This is first-class storytelling.
Notice the moment Wentworth drops the ink press on the floor and hope springs!  
This adaptation is a powerful ode to a woman standing her ground in a world where she had little independence and marriage was the only currency. Then bask in the scene where Anne Elliott finally has her man, a frigate and the seven seas to sail with her beloved for all eternity.
Now that is girl power. No bottle of red required.
Watch or Buy Persuasion 1995
The BBC urgently needs to restore the 1995 version of Persuasion and bring out a Blu-ray edition. A DVD version of Persuasion is available on Amazon. Users have complained about the quality lifted from the original VHS tapes. A wonderful person has also uploaded the film to Youtube. It's free to watch.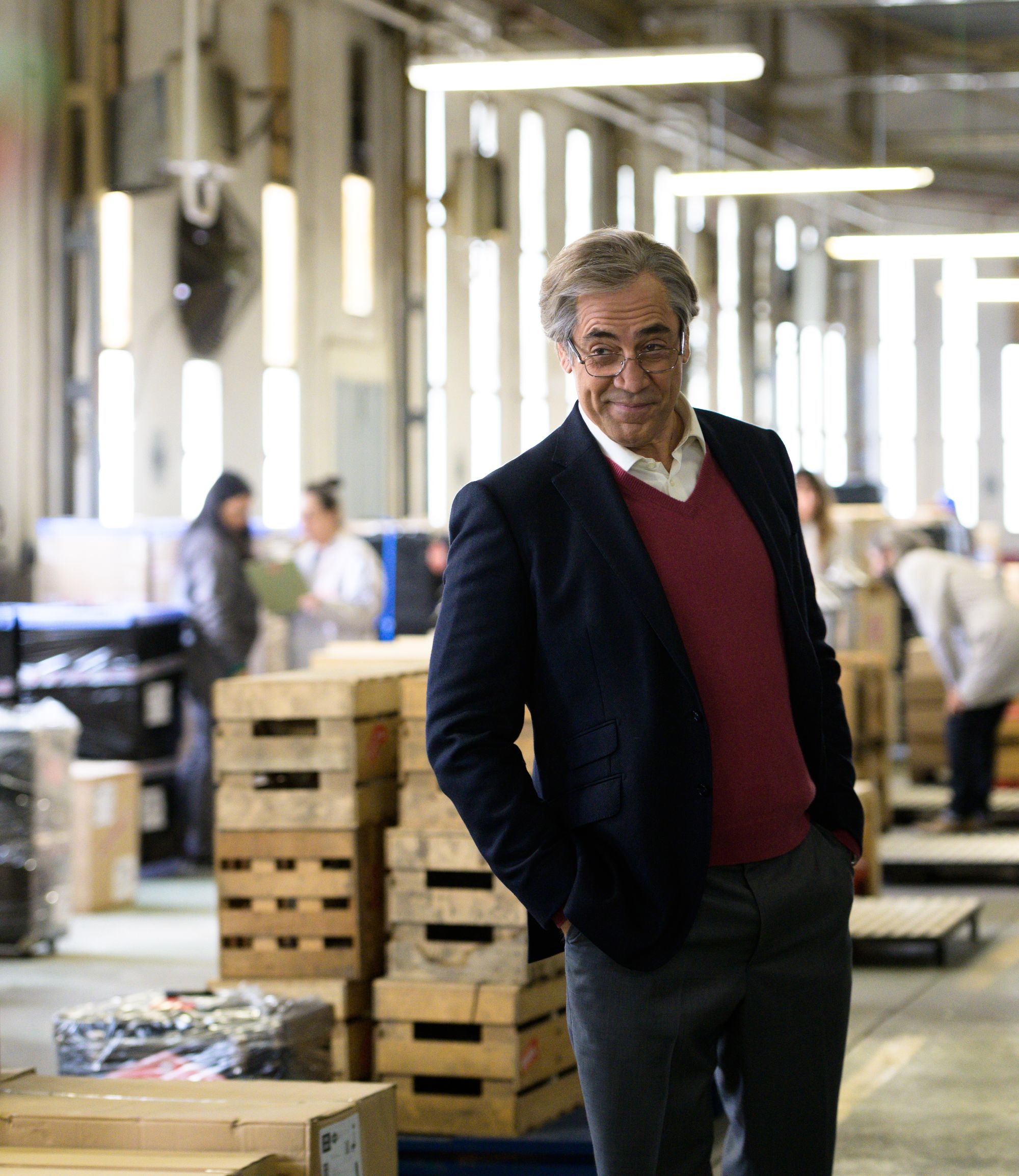 The Good Boss
Javier Bardem is at his deceptively amiable, wicked, contradictory, magnetic best in the Good Boss, a deft social satire film directed by Fernando Aron de Aronoa that laces comedy and tragedy in equal measure with a good dose of Latin heat and hysteria.
At the heart of the story is Blanco ( Bardem) the urbane factory owner and CEO who is far too used to the good life, getting his own way with a well-oiled smile and sleeping with his pretty interns behind his wife's back and then sending them packing in tears by telling them that 'change is good', it is the cycle of life.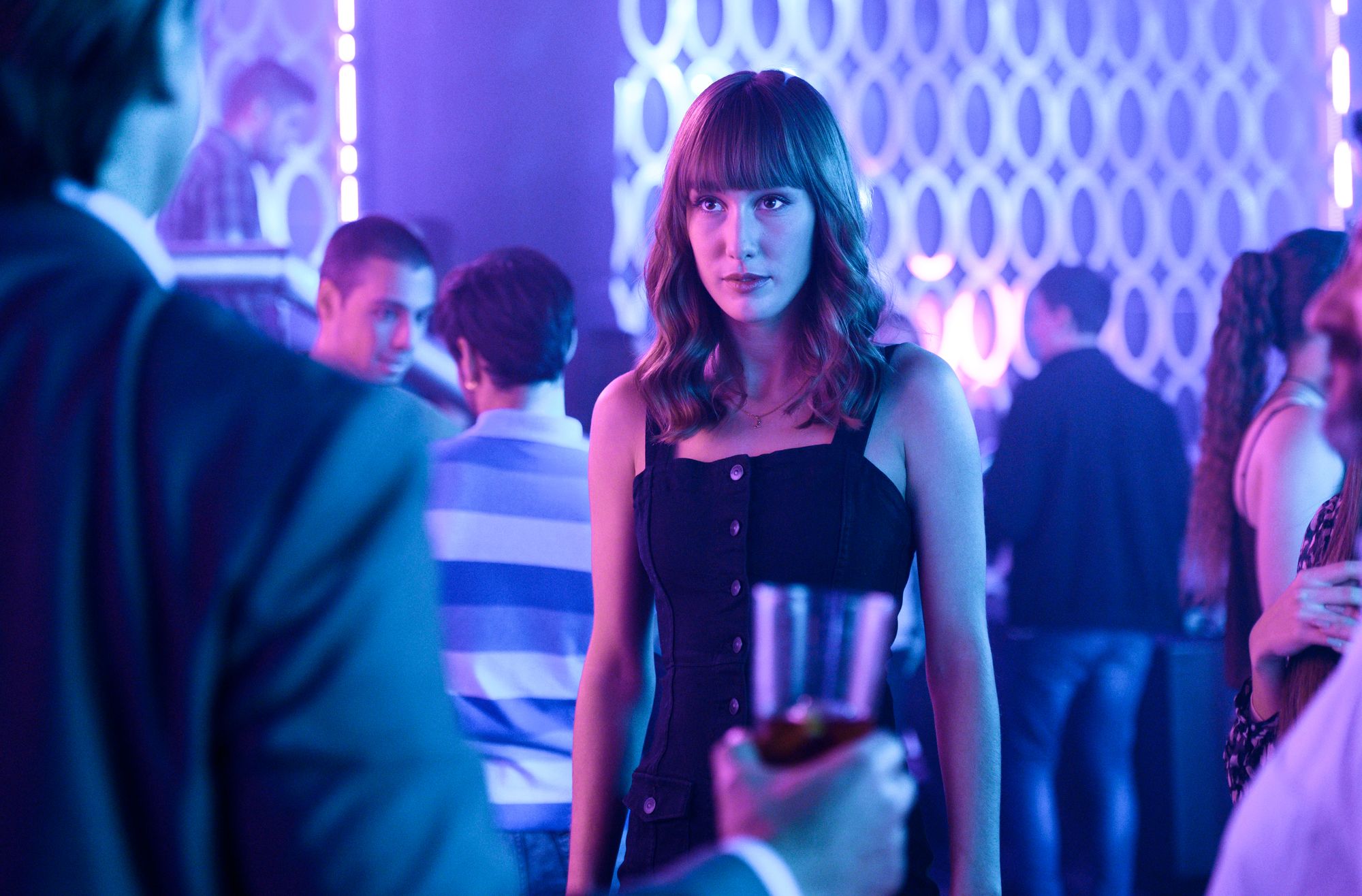 Now, he wants the 'family' to strive for excellence to win a major new award as the factory goes head to head with two other companies for a business accolade that brings kudos, grants, glory and yet another shiny award to go on his wall at the sprawling home he shared with his semi-detached wife played with sang-froid by Sonia Almarcha.
Boy does Blanco wants that award.
What could go wrong? Everything! The film is a deft examination of power, money, race, sex, exploitation and revenge.
Spanish films do tend to the hysterical and passions often run high, and The Good Boss fits the mould. While it is not a great film, it is a very good film with great performances by its leads, Xavier Bardem, Almudena Amor, Sonia Almarcha and Manolo Solo.
Bardem delivers a chilling, complex portrait of a man who is used to a life of power and privilege.  He exudes gravitas, ruthlessness, charm and a quicksilver ability to discard lovers and workers who become surplus to requirements.
The film reminds me of Elia Kazan's On the Waterfront starring Marlon Brando. Both films deftly examine the state of society, morality and corruption and both have their heroic victims who chose to make a stand with tragic consequences.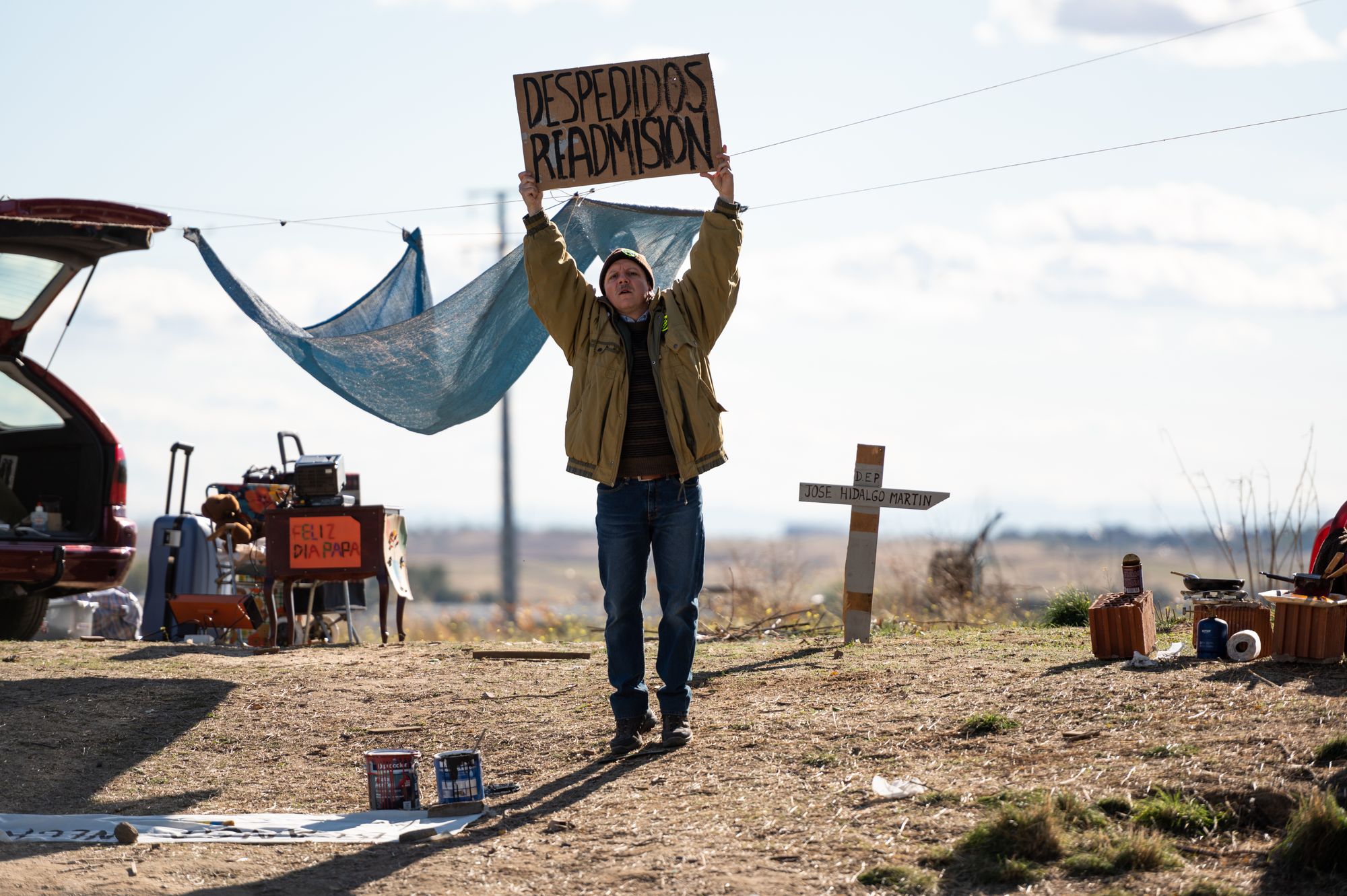 In the Good Boss, the tragic character is Jose, Oscar de la Fuente, the estranged father of two who is let go in the accounts department.
When Blanco refused to show compassion to the man who faces losing his home, Jose doesn't accept his firing. He decides to fight back and stage a protest outside the factory gates, which turns into a grim farce and battle of wills between Blanco and Jose, with just days to go before the competition committee arrives to tour the factory.
Neither character comes out of it well. However, it is a golden opportunity for the director to embellish the film with tragic-comic moments. Look out for the subtle scene where Blanco takes offence that a poor little bird dares to perch on his beloved scales! There must be balance. And take note of his sudden largesse with his security guard, played by Fernando Albizu with just the right mix of comedy and the shoots of laid-back rebellion. One moment Blanco is enraged that he is drinking good coffee with the enemy and then suddenly he gives him the night off and tickets to see the ballet. What could he be up to?
But all that is nothing compared to Almudena Amor as the new intern who is too used to a life of privilege herself to be carelessly discarded by Blanco.  Revenge is coming and it is going to be agonising, slow and quite a car crash, Spanish style.
The Good Boss is Streaming on curzon.com
House of Gucci
House of Gucci is Lady Gaga's film. She delivers an unrelenting, cooly venal portrait of Patrizia Reggiani, the woman who married  Maurizio Gucci, the heir to the Gucci dynasty, and then hired two men to assassinate him after he left her for a childhood friend two decades after she met the nerdish law student at a party and couldn't believe her luck.
Reggiani served two decades in prison for the murder of her ex-husband. Patrizia has made it known she is not happy with Gaga's unsympathetic portrait of her. It is a portrait of a woman driven by a lust for obscene riches, power and all the double GG's she can flaunt on one body.
The statement I want more could have been invented for Reggiani.
Ridley Scott's film depicts the fall of the house of Gucci like opera. It's sexy, ostentatious, internecine and over the top and like all operas, tragic and compelling.
Some critics have complained that the film lacks pace. Well, if you want another bland, mindless action franchise, watch The Fast and Furious or Avengers whatever... This is a film about a bellhop from Florence, Guccio Gucci, who observed the rich at leisure and then made exquisite fashion works of art and shoes for Clark Gable. Later, after a decade of feuds in the eighties, they would lose control of what they had created to rich, ruthless men with money and no imagination. The story is the thing and the characters in that story... and what a cast to tell that story.  Lady Gaga, Al Pacino, Adam Driver, Jeremy Irons and Jared Leto play their parts all too well as the brothers fall out, go to jail for tax evasion and try to assert their individuality to make Gucci great again. Alas, it is all too late.  This is one fashion dynasty headed towards the iceberg and the loss of Gucci by its founding family and now Gucci is owned by the French, although its creative director, Alessandro Michelle is Italian and a native of Rome.
Watch House of Gucci on Amazon
This Week's BBC Sounds Radio Jewels to Transport You
The Poet Laureate Has Gone to His Shed with... JK Rowling
You're Dead to Me -  A whole new series of the comedy podcast that takes history awfully seriously. Hosted by Greg Jenner.
Desert Island Discs - This week Lauren Laverne talks to model Kate Moss. Kate's soundtrack includes My Sweet Lord by George Harrison, Madam George by Van Morrison, Oh Sweet Nothing by The Velvet Underground and Harvest Moon by Neil Young. Kate talks about vulnerability, objectification and exploitation in the modelling world, being immortalised as a living work of art by Lucien Freud and why she gave evidence in Johnny Depp's libel trial. She says that she has given up being out of control for gardening and a quiet, meditative life in the Cotswolds.
Copyright Alison Jane Reid/The Luminaries Magazine July 2022
We hope you enjoyed this piece of slow journalism. The Luminaries Magazine is people-powered like the Guardian and we are all about great journalism, storytelling and ideas. Become a founding member and pay for the journalism you love. You can either become a monthly or yearly paid subscriber or make a donation.
We are not funded by Google advertising, Facebook or any of the other faceless corporate giants who have far too much power online. We think we should be funded by the community this magazine serves in order to stay independent.
If you are a business or arts organisation, become a founding supporter and we will create your own directory page with live links. Email the editor for details - theluminariesmagazine@gmail.com