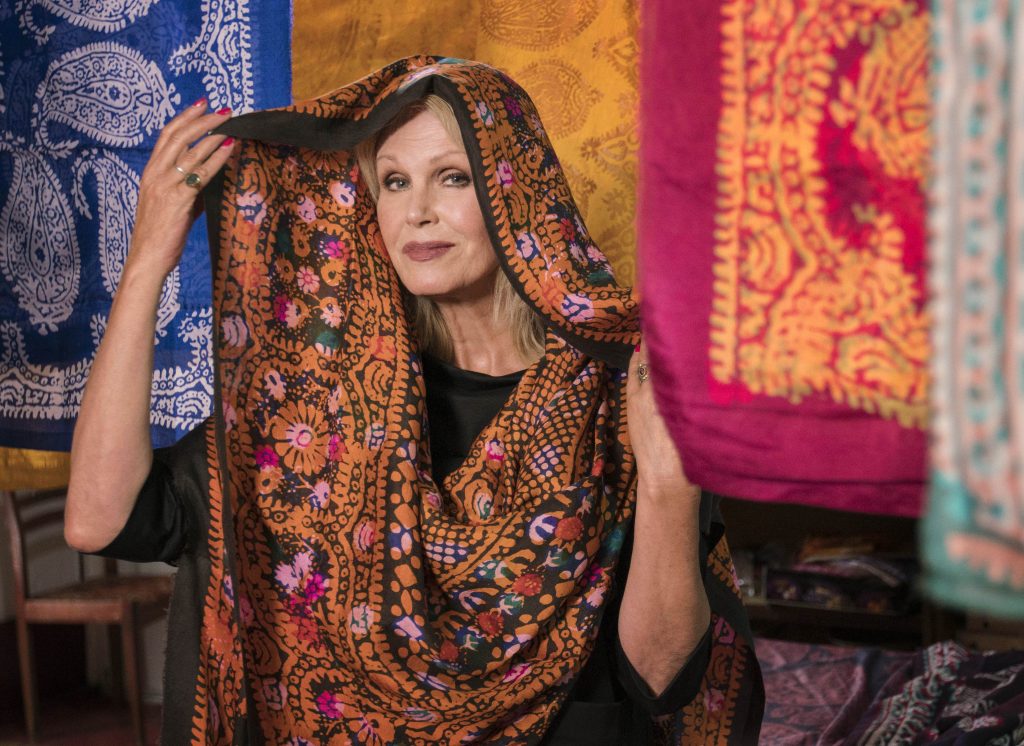 Joanna Lumley's Silk Road Adventure
We do adore a good slow travel odyssey. Sit down, relax, with a glass of organic wine, or put the kettle on for tea and come with us, and Joanna Lumley, as she adventures along the fabled Silk Road… the route of kings and princes and the first great trading route in the ITV travelogue – Joanna Lumley's Silk Road Adventure starting tonight at 9 pm tonight on ITV1.
In suitably hushed, AbFab tones, Joanna tells us, "I'm embarking on a 7000-mile journey following the route of the legendary Silk Road, that throughout history helped spread all manner of foods, inventions, and cultures across Asia and Europe…my most adventurous and exotic journey yet."
The Silk Road – Route of Princes, Kings, Pilgrims and Conquerors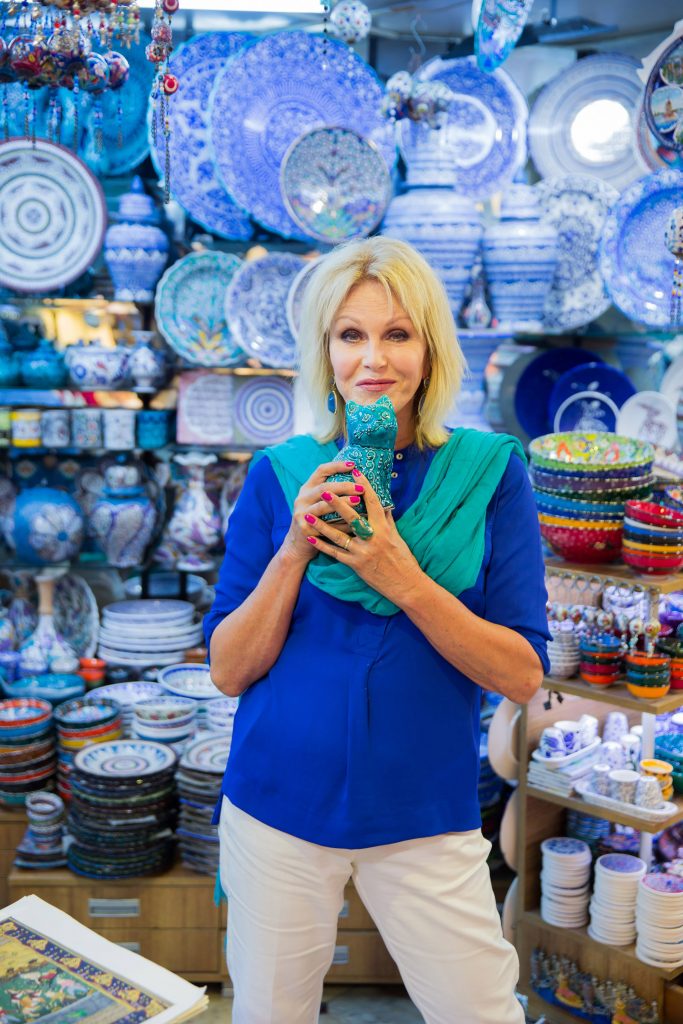 Okay, we're hooked. Is there a girl alive who doesn't want to be a bit more like Joanna Lumley? She's eternally glamorous and she has a zest for life that is the secret of her charisma. And surely that goofy smile would have melted the heart of Kublai Khan.
The Silk Road is more extraordinary, more full of surprises, and secret, hidden riches than we could have imagined. And what scenery, from cobalt lakes scenery to Lord of the Rings style cave hotels in Cappadocia.
The Silk Road is the ancient and most important trading route from the glittering domes of Venice to the Chinese border. It gave us everything from revolution to silk and exotic spices and it has been a source of romance and fascination made famous by Marco Polo. We don't want to give too much away, just enough to captive you!
Ravishing Silks in Venice
Think of Joanna luxuriating, very much in Absolutely Fabulous mode, as she explores the opulent splendors and artisan craftsmanship in Venice – La Serenissima! Our travel heroine observes the production of silk velvet so rare and exquisite, only American presidents and Russian oligarchs can afford such artistry, such peacock splendours. As a final tidbit, we will leave you with the thought of Joanna becoming very excited about the pleasures of eating proper cheese. " I will never give up cheese," she declares firmly.
That's our girl. Need we say more? The only thing missing is her Absolutely Fabulous partner in crime, Jennifer Saunders.