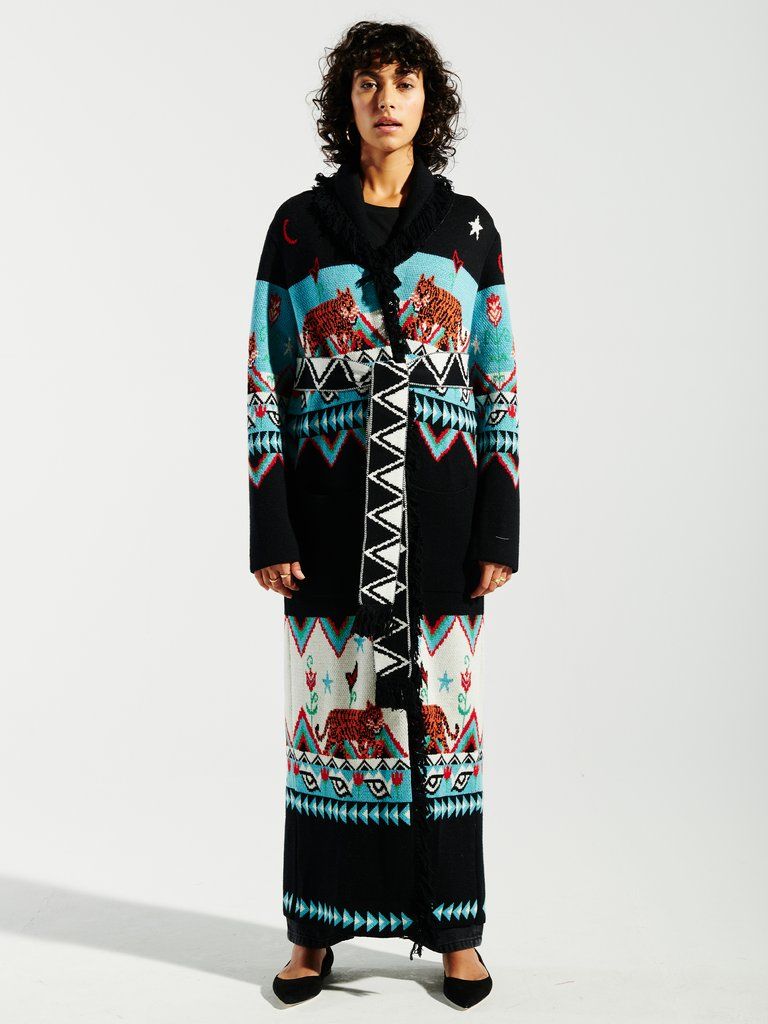 It is impossible to feel anything but joy in a Hayley Menzies boho fashion work of art duster coat in a palette of pink and fire red, blue, white and black or zingy lime or midnight blue. The colour chart is a riot of possibilities and the canvas is nature herself. What do you long to be? A falcon or a tiger, tiger burning bright in chartreuse? This is beyond trends fashion for extroverts. It's the equivalent of running away and joining the circus.
Hayley Menzies captures the spirit of Portobello and Notting Hill in a star-struck maxi dress or exuberant fashion as art duster coat or flower power embellished cardigan in luxuriant, sensuous jacquard wool, cotton or silk. Menzies is a purveyor of dreams and fantasy and forever slow fashion made to last.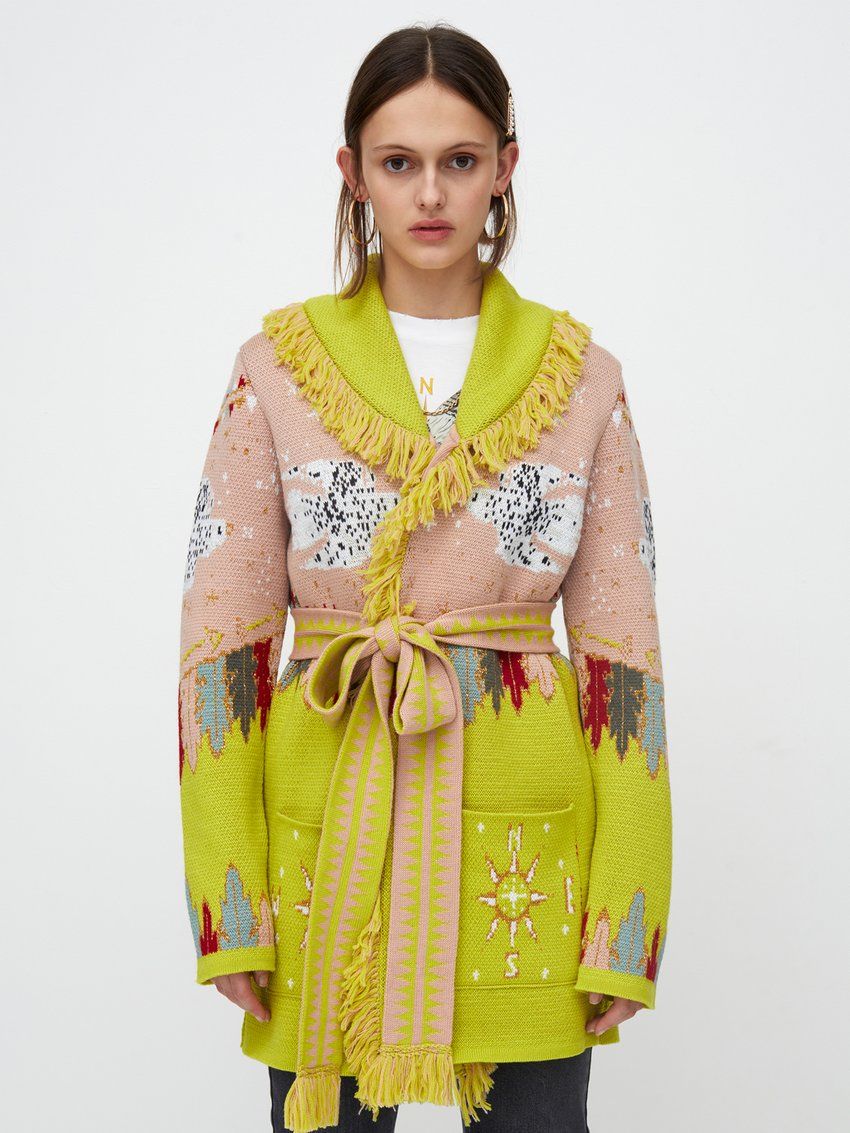 It is also heartwarming to hear that the wonderful duster coat in all manner of whimsical designs from leopards to tigers to prancing horses and zebras has also helped to keep this responsible British fashion house afloat during the pandemic.
Yes! The duster coat saved the day!
It seems that we are all craving a wonderful dose of English eccentric colour, pattern and storytelling in marvellous dressing up clothes, even if we can only wear them to dance around the house, walk the dog or as the most glamorous dressing gown imaginable on cold winter days! And why not? I can't think of anything more lovely than having a tiger lounging on my shoulder while I review the Queen's Gambit or the latest instalment of The Crown on Netflix.
Responsible and Sustainable Fashion Cred
Hayley Menzies works with small, family run garment factories in Romania and Bulgaria and uses natural fabrics including wool, silk and cotton from the best Italian mills. She focuses on designing clothing that is fashioned to last and become a fashion heirloom, not a one-season wonder. For more info visit the Hayley Menzies Website.