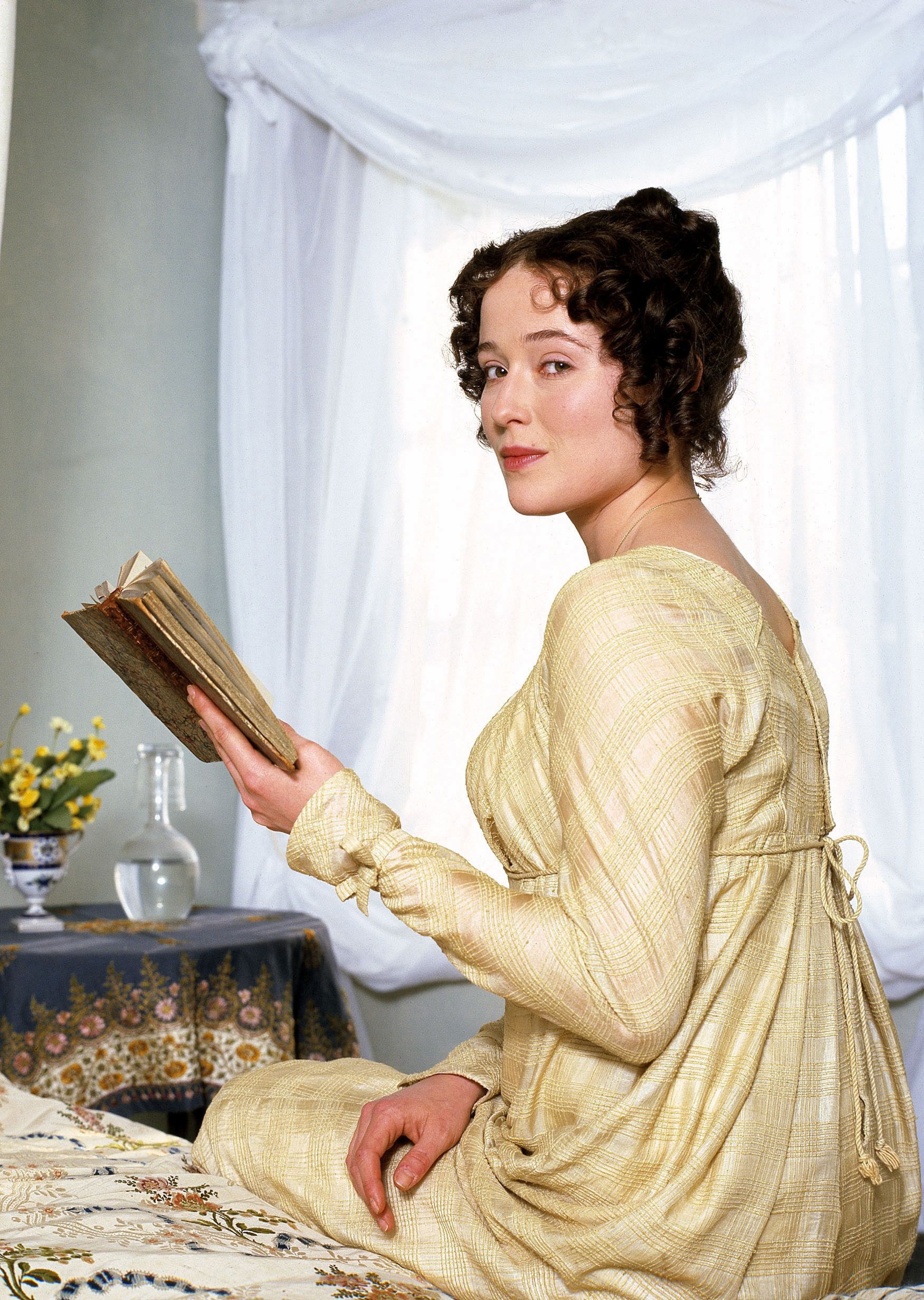 Happy Birthday to Jennifer Ehle, who turns 52 today. Miss Ehle will be forever remembered for her fearless, intelligent portrait of Jane Austen's greatest heroine, Miss Elizabeth Bennett in the celebrated BBC adaptation of Pride and Prejudice in 1995, opposite Colin Firth as Mr Darcy.
A Peerless Portrait of Elizabeth Bennett
There was something about Jennifer Ehle's portrait of Elizabeth Bennett that makes it daunting for any other actress to try and equal or match the way she gave life to one of the most spirited, original and inspirational heroines in the English novel. Perhaps it is the way this adaptation is faithful to the novel and because Ehle thoroughly inhabits the character of Elizabeth.   Ehle's Elizabeth Bennett is a highly intelligent tomboy, who appreciates the knowledge to be gained from constant reading rather than caring too much about bonnets and high fashion, although she is always the epitome of insouciant girl power in a sprigged pink muslin dress and she rails against the constraints of her sex and would probably be running a charity for women or writing her own bestselling novels today.
Oh to Dance and Lark in a 21st Century Empire Gown!
But who amongst us doesn't long to go to a dance or lark around the countryside in the 21st Century slow fashion match for a delicious empire style gown? See below for hand-picked inspiration.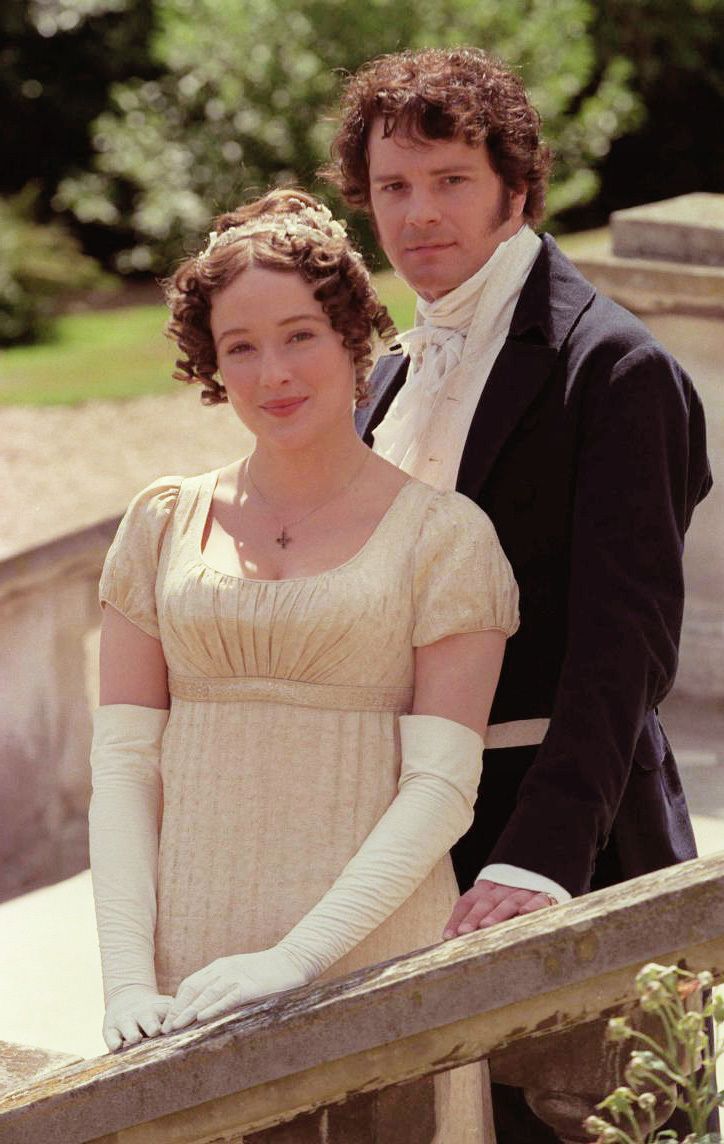 Ehle is one of those actors who doesn't court attention, and yet her career is garlanded with success and laurels for her stage performances on Broadway as much as her film and television roles. How I loved her character in Pride and Prejudice. She was a poster girl in the nineties for speaking one's mind, having opinions and for the sheer exhilaration of larking around the countryside in empire gowns and muddy petticoats and feeling free as a pretty song-thrush.
I loved her too as the worldly and warmhearted Madame de Montespan in Alan Rickman's delightful, subtle, intelligent film A Little Chaos alongside Kate Winslet, Matthias Shoenaerts, Stanley Tucci and Helen McCrory.
How to Get the Look - Dress Like Elizabeth Bennett -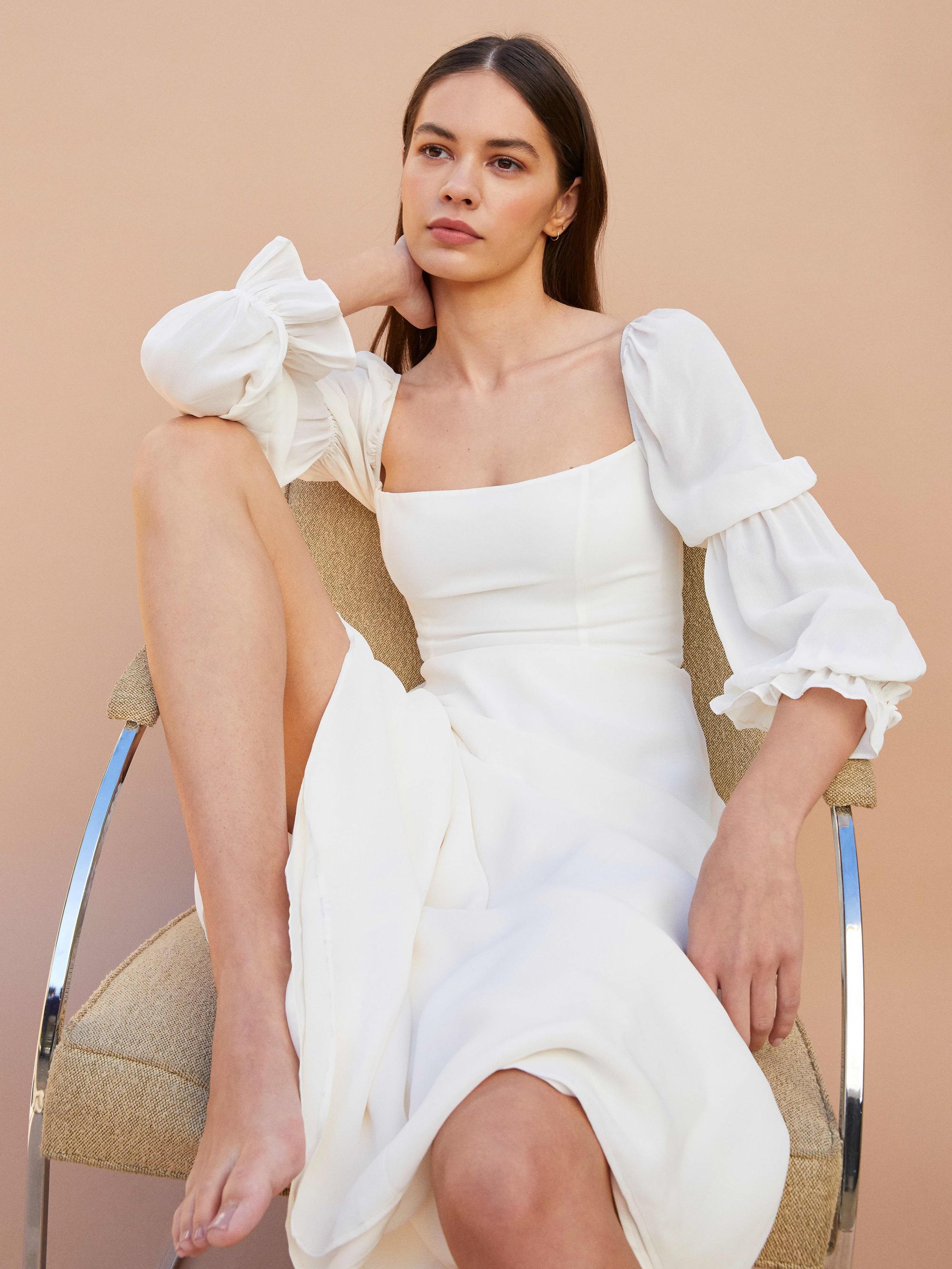 Jenny Packham, Reformation and Zimmermann are slow fashion houses that all take inspiration from Jane Austen's age and our eternal love affair with historical dress, especially the empire line. Emulate Miss Elizabeth Bennet in a crisp white cotton or linen sustainable empire dress by Reformation or a whimsical, opulent dressing up dress, strewn with roses and worthy of Emily in Paris by Australian fashion house Zimmerman.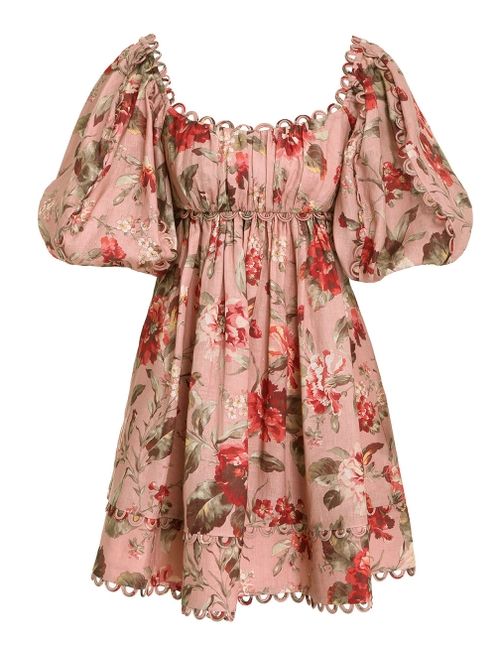 Jane Packham is the place to gravitate for a forever gown destined to become a fashion heirloom and representing the exquisite made in British fashion craftsmanship.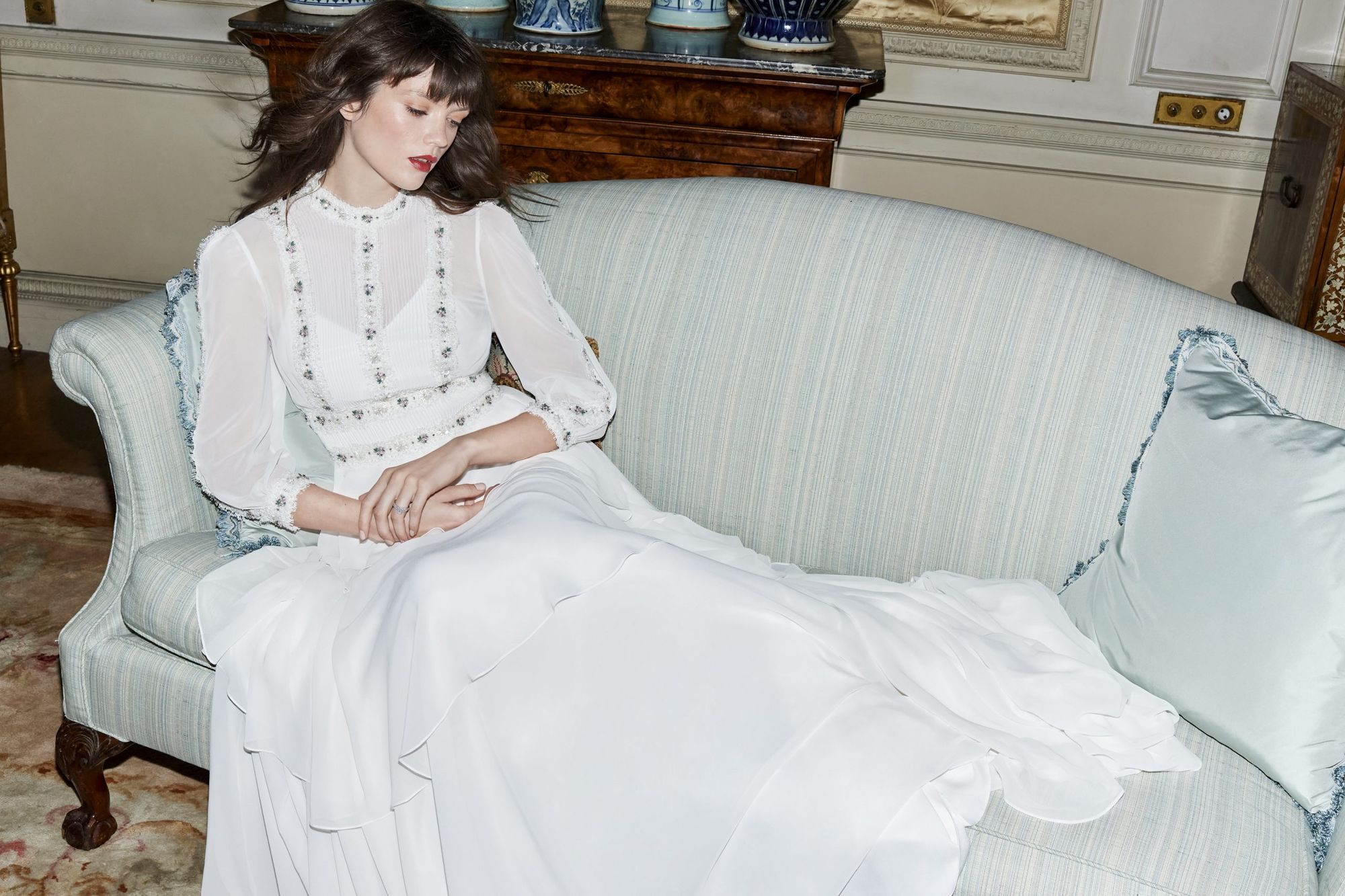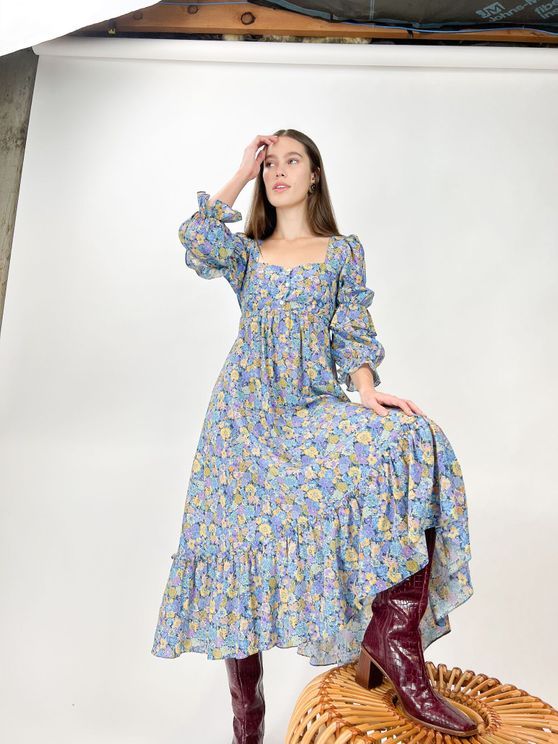 Reformation has a galaxy of day, evening and bridal dresses inspired by the empire look.
Jenny Packham -  The British fashion designer who captures the elegance of a bygone age of elegance, refinement and allure. Brilliant for special occasion dresses and wedding gowns.
Zimmermann -  Whimsical, more is more dresses, separates and accessories with opulent fabrics and a sense of fashion as theatre.
Kristinit Gloriously pretty empire line dresses fashioned in verdant wildflower prints in lush hues of periwinkle, marigold and indigo. Heritage fashion craftsmanship, including exquisite Juliette sleeve detail. Price £180.77.