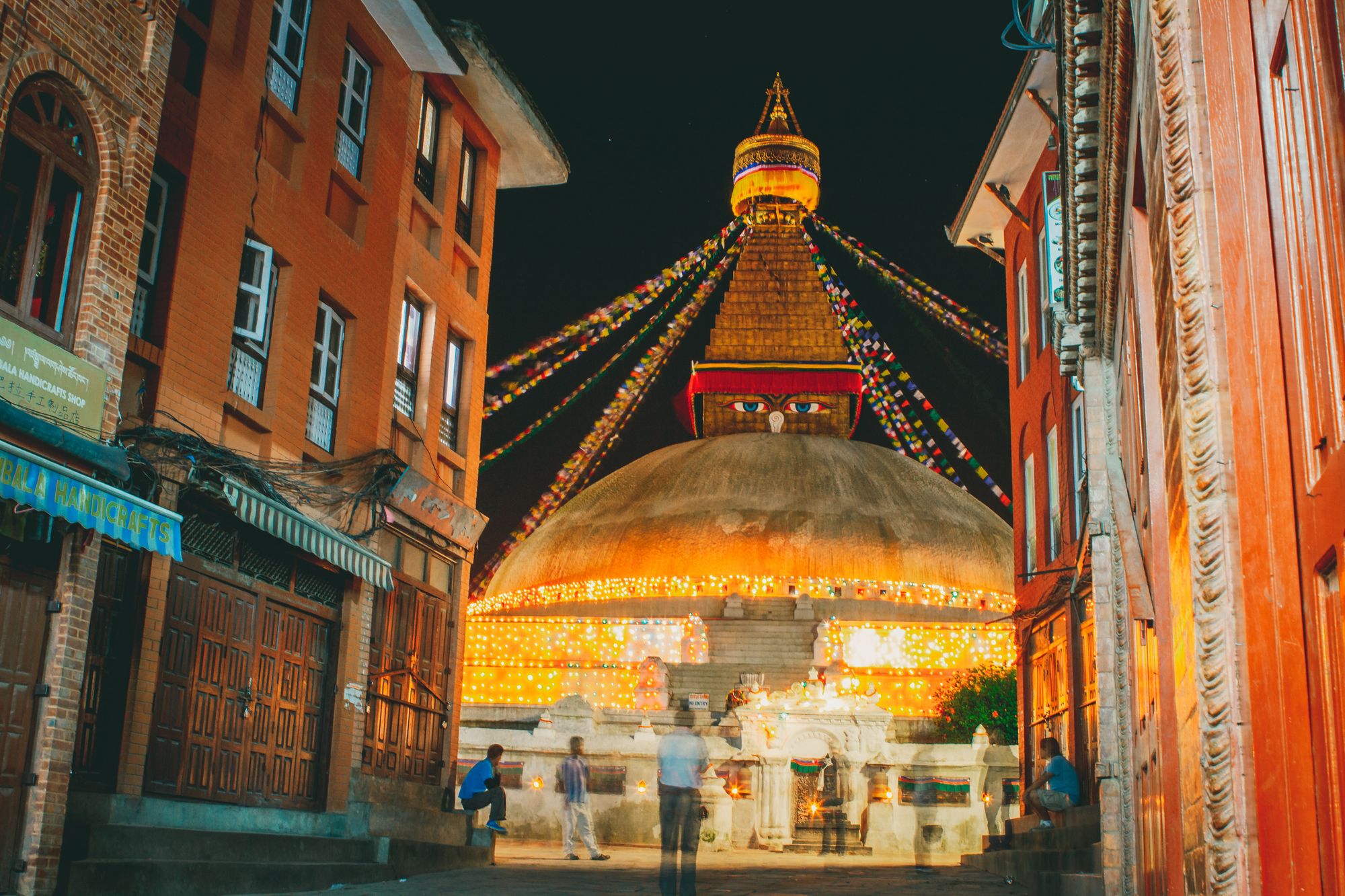 Just Passing Through: Interactions with the World, 1938-2021
By Cultural Historian Daniel Snowman
---
Just Passing Through, a memoir by former BBC documentary filmmaker Daniel Snowman offers a fascinating, irresistible, fly on wall snapshot of people and events who have shaped or captivated our world from American president Harry S Truman who didn't lose a moment's sleep over donating the atomic bomb to the incendiary debut of a young Maria  Callas at Covent Garden. Daniel describes meeting and working with the royal photographer and consummate aesthete Lord Snowdon and he discusses climate and the Poles back in the early nineties.  As Daniel says playfully,  "If there is a predominant theme running throughout the book, it is the constant attempt to pass through traditionally accepted boundaries. To seek links.  But the aim has always been to create not to destroy, to understand rather than to judge. My lifetime motto (or personal cliché) has been that two plus two can, if carefully amalgamated, make five!"
This is a wonderful book to inspire journalists and historians alike. Get inspired and go out into the world and find and record today's stories of cultural and historical importance - Alison Jane Reid.
A Passion to  Explore the World at Large
A Jewish lad brought up in London during and after World War 1 wanted to find out what it was like not being Jewish.  Being German, perhaps, or someone of colour in the old American South a century after the civil war.  Maybe Cambridge or the new University of Sussex would open the gates to the wider world I aspired to inhabit. Or working for the BBC in its heyday, or visiting the polar regions with the scientists who first identified global warming. Why did Mozart and Beethoven die poor but Verdi and Puccini become wealthy? Do you want to know what Churchill or Harry Truman; De Valera, Isaiah Berlin or Lord Snowdon were like up close and personal?   Or Winifred Wagner or Plácido Domingo?  Or about the cultural impact on Britain of the 'Hitler Emigrés'?  Read on!
---
OPERA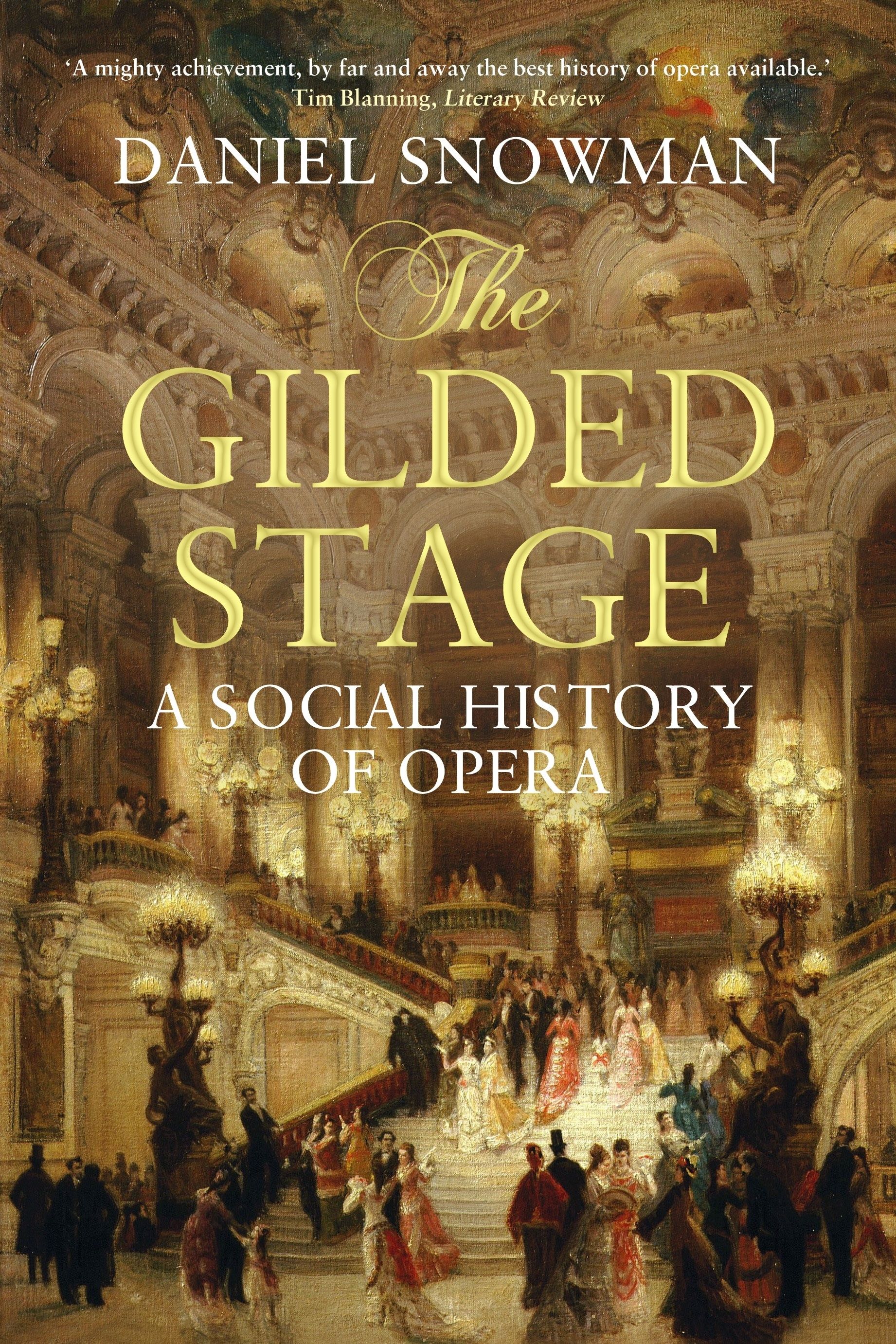 My father loved opera and had a treasured collection of early gramophone records (78 rpm) of Caruso, Melba, Gigli and others.  There was not much opera in post-war London. But the entrepreneur Jay Pomeroy set up a temporary company in 1947 and on October 27th the opera was to be Verdi's Rigoletto.  My dad offered to take me. Excited (and not yet 9), I prepared myself by listening to his records of 'La donna è mobile' and the famous quartet. The evening that followed was one of the most memorable of my life.  The first scene of Rigoletto lasts 20 minutes or so, after which dad turned to me benignly and asked if I had had enough and did I want him to take me home? I still remember my mock resentment. 'No!' I replied emphatically. 'I don't want to go home. We haven't even got to the bits I know from your gramophone records!' We stayed to the end, and I was overwhelmed at the power of this wonderful multimedia performance pouring across to me from stage and pit.
Sixty years later, after a lifetime of opera-going, I wrote a book on the history of opera from its roots in late Renaissance times to the present.  The book was widely and favourably reviewed and has since been issued in a number of foreign languages.    Thank you, dad!
---
My Father's Idol
I have always loved music.  A couple of years after that memorable operatic debut, my father took me to the Royal Albert Hall to see Gigli. The great Italian tenor was my father's idol – and was about to become mine. As I knew from Dad's records, Gigli had the most mellifluous voice, capable of floating up and above the stave with a honeyed lyricism that, in the tenor aria from The Pearl Fishers, for example, was utterly irresistible. In earlier days, he had also been capable of a more stentorian sound, though never with quite the macho 'heft' of Caruso, Martinelli or (later) Domingo. By now approaching 60, it was the lyrical Gigli we went to see and hear. Before we did so, I wrote to the great man asking for his autograph and received in the post a signed photo on which he had written 'To Master Daniel Snowman, Best Regards, Beniamino Gigli'.
Just Gigli at the Albert Hall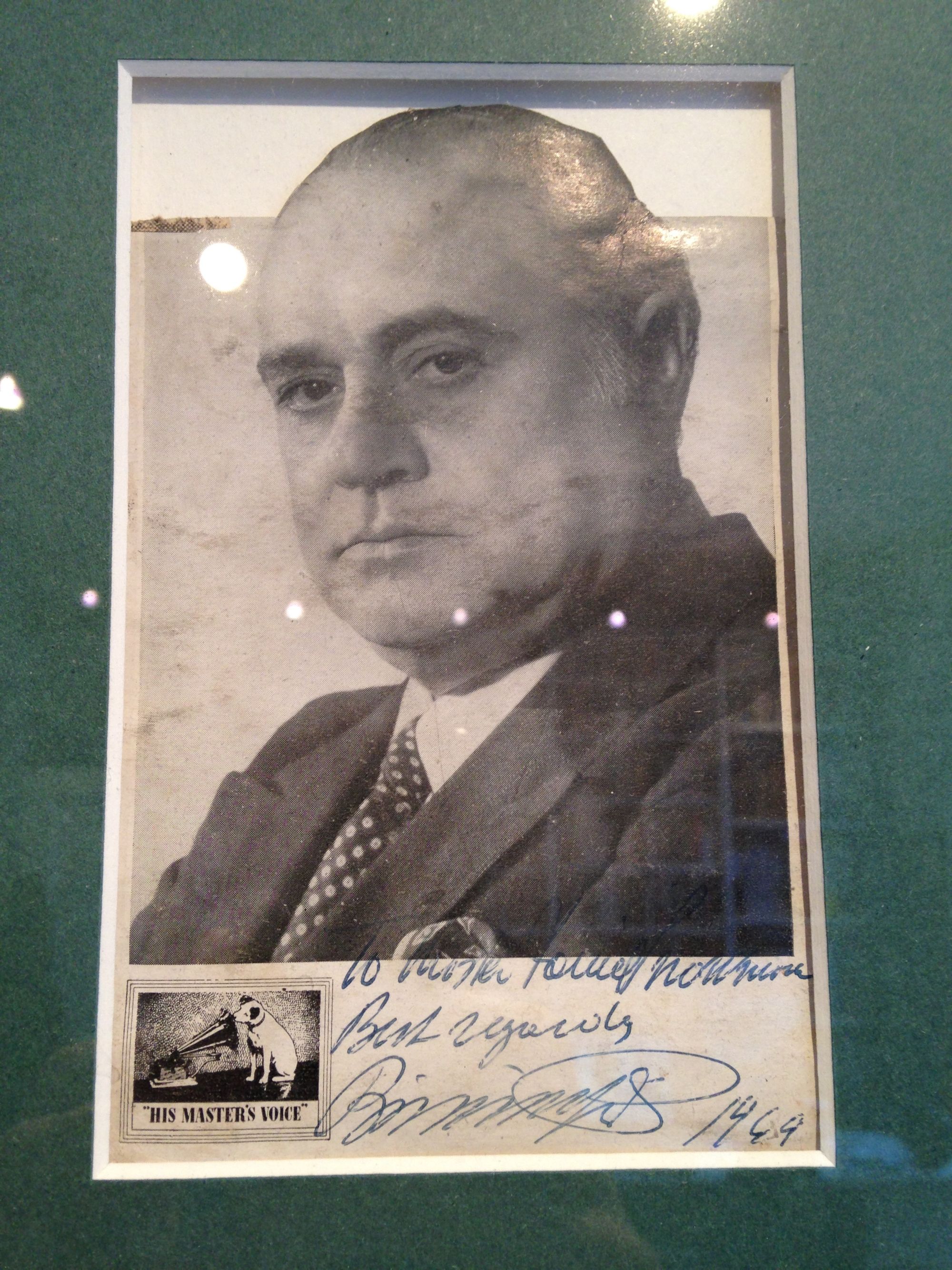 On the night of the concert, my father and I had inexpensive seats alongside the organ above and behind the platform (from where I was later to sing countless concerts as a member of the London Philharmonic Choir). We looked out at a packed Albert Hall as 7.30 approached: six thousand excited, expectant fans. There was no amplification. No orchestra. No warm-up act from someone else. Just Gigli and his pianist. Out he came, a chubby old man with a warm smile. He bowed, turned his back towards where we were sitting – and the music began.
Pagliacci and Sorrento Please!
Over the next few years, Gigli made a number of tours around the UK, always with London's RAH appearance as the highlight. Altogether, I heard him on half a dozen occasions, initially with my father and later with my equally opera-loving schoolfriend, and budding would-be tenor, Anthony Goldberg (with whom I soon learned to sing the famous Pearl Fishers duet). Whenever Gigli's official programme had been completed, he would sing a few encores, popular pieces such as 'La donna è mobile' for which he'd turn and face those of us sitting behind him. People would call out what they wanted him to sing. 'Pagliacci!' someone would yell from the upper reaches of the vast hall, or 'Sorrento!'. Gigli would pretend to reel from the verbal onslaught and then launch into yet another favourite. I adored him.
I later discovered that during the war Gigli had sung for Mussolini and Hitler. But so far as I have been able to find out, these activities were never seriously held against him and, if mentioned at all, were attributed to political naivety rather than active enthusiasm for fascism.
---
Maria Callas
During the late 1940s and early '50s, I went to a score or more of operas, mostly with my father at the treasured theatre of his own adolescence, Sadler's Wells, and it was here that I was introduced to my first Bohème, Fledermaus, Carmen, Barber, Tosca, Trovatore, Faust, Cav-&-Pag and the rest.
Covent Garden had to wait until, in autumn 1952, Anthony Goldberg and I took advantage of the half-term holiday to mooch around the great opera house and wondered how we might obtain a glance of its legendary interior. There, guarding the portals, was the stolid, top-hatted and be-gowned figure of Sergeant Martin, door-keeper extraordinaire. Was there anything we young boys wanted? Well, yes there was, we answered with all the chutzpah of intrepid not-yet-14-year-olds, and told him we loved opera, sang it together, and would give anything to see inside his great theatre. Sergeant Martin took pity on us and said that, yes, he could sneak us into the theatre. But there was a rehearsal going on so we must promise to sit very quietly and keep out of everybody's way.
On stage, wearing a wide, full-length rehearsal dress, was a pleasantly rotund young lady with rich red hair, and a small, older lady all in black. They were evidently working on a succession of duets, to piano accompaniment, while getting used to the basic moves: through a doorway ('la porta?', I heard the redhead ask at one point), across to the other side of the stage or wherever they were instructed to go. The opera was Norma and the man in charge, beating time from the pit, was the conductor Vittorio Gui. The dark-clothed lady, I learned, was the famed Italian mezzo Ebe Stignani and the plump young redhead a Greek American soprano about to make her Covent Garden debut. Her name was Maria Meneghini Callas.
The Miracle of  Maria  Callas at Covent Garden
For a couple of hours or more, Anthony and I sat enthralled, close to the stage, as Callas and Stignani, working cooperatively together under guidance from Gui, sang and re-sang one of the most powerful duet scenes in all opera. Callas's debut at Covent Garden was still a few days away; this morning was mine.
A year later, when Callas returned to Covent Garden, I added Maria Meneghini Callas to my autograph collection. By now, she had slimmed down almost beyond recognition. And a few years after that, she was no longer Meneghini. The legend had begun.
---
Harry Truman Explains Everything, 1963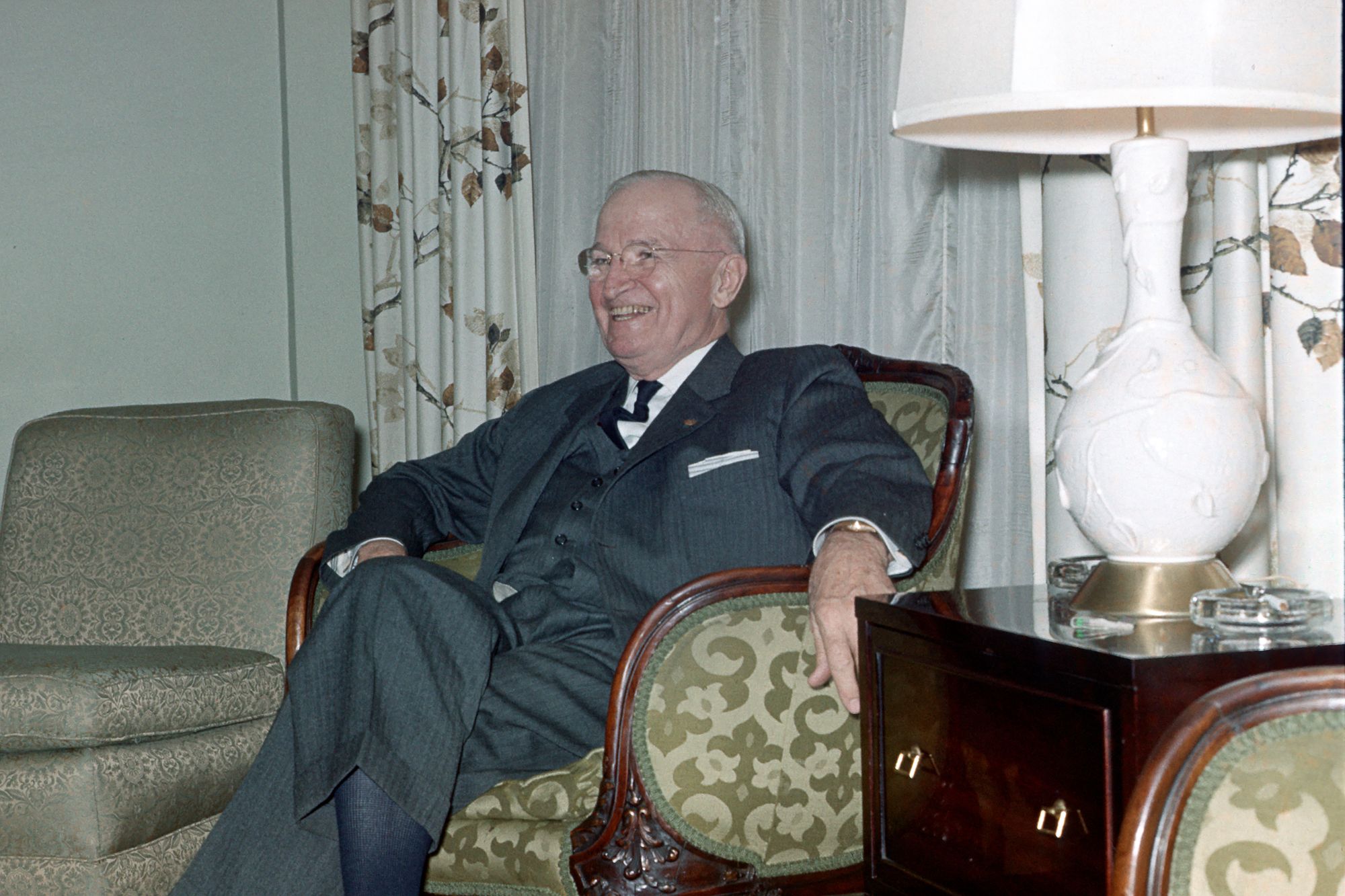 I spent the academic years 1961-3 doing postgraduate work at Cornell University, in Kennedy's USA, and my MA dissertation was on presidential decision-making.  In particular, Harry Truman's decision to drop the atomic bomb on Hiroshima.  In July 1963, I had a meeting with the ex-president in the Truman Library in his home town of Independence, Missouri.  Truman came in, dressed in a lightweight, loose-fitting, blue-and-white striped cotton suit that gave his 79-year-old tummy plenty of room to expand. He looked at me with an open-mouthed, jaw-protruding grin as though slightly amused by my temerity. We shook hands, he beckoned me to sit down and I told him, with what I took to be appropriate respect, about my project: Hiroshima in particular and presidential decision-making more generally.
Hiroshima and Meeting President Truman
The old man broke through my deferential manner with a guffaw.  'That was no decision!' he said, demolishing with a single pre-emptive strike the entire basis of my thesis. 'The atomic bomb was just a big bomb to end the war.  And it did!'
Truman, who had become President only a few months before Hiroshima upon the sudden death of Franklin D Roosevelt, had been told by FDR's advisers that dropping the a-bomb on people was the one initiative that might bring the war in the Pacific to a rapid end without the need for a protracted and bloody invasion of the Japanese islands, which might have cost a million lives.  He was convinced he had little option other than to order the bomb project to proceed.
A Big Bomb to End the War
'That's all it was,' he repeated: 'a big bomb to end the war.  And it did end it too!  I had given the Japanese a warning of what we were going to do and received a sassy reply.  Well, they knew what was coming, and it came.'
Truman leaned forward and told me, with added emphasis.  'And it was certainly not the biggest decision I had to make as President.'
'But surely it had the biggest effect,' I asked somewhat lamely.
'No. It wasn't the biggest or the most important.'
I was dumbstruck.  What was coming next, I wondered?
'The biggest decision was to go into Korea.'
I had evidently chosen the wrong topic for my thesis and should have picked on the 1950 intervention in Korea.  I tried to steer the conversation back to Hiroshima.  Or at least presidential decision-making.  How I asked Truman, does a President reach decisions of such magnitude?
Looking at the  Facts
'You simply look at the facts,' Truman told me, almost casually. 'Nobody has access to all the facts except the President.'
'But on many issues, you must have had doubts. You'd come to a decision, change your mind, wonder whether all the information before you was accurate and so on?'
'Yes, of course. But I'd check up on the facts, come to a decision – and then go on to the next one. I've never lost any sleep over any decision I've had to make.'
And that evidently included the bombing of Hiroshima and Nagasaki. By now emboldened, I told Truman I'd always had visions of the President pacing the corridors of the White House, like Lincoln during the Civil War, weighed down by the pressure of the job.
'I was never under any pressure in the White House,' he laughed.
My scepticism must have shown, for Truman leaned forward again, adding confidentially: 'Your Winston was the same, you know.'
Clearly, this was a man keen to appear decisive, even unreflective, the man who famously told people that, 'if you can't stand the heat you should keep out of the kitchen'.  It was almost as though he thought that weighing the pros and cons was a sign of indecisiveness, of weakness – something of which President Kennedy was at the time being frequently accused.
I mentioned to Truman the famous motto on his desk: 'THE BUCK STOPS HERE'. Did he acquire that attitude in the White House?  'Nope. Why, I ran this county (Jackson County, Missouri) the same way years a go'.
President Harry S Truman.
(Photograph from Audiovisual Archives, Harry S Truman Library)
When Giants Stalked the Land
By now a benign, somewhat grandfatherly figure, Truman was getting a good press in his old age and was frequently held up as a shining contrast to Eisenhower, his 'bumbling' successor in the White House, and to his successor, the 'inexperienced' JFK.  And he clearly enjoyed telling incredulous 'youngsters' like myself about the old days when giants stalked the land and he, Harry Truman, had stood up to them and made the world safer (as he saw it) for the rest of us.
There was no hint of doubt or regret in anything he said to me about any of his actions as President, and he undoubtedly went to his grave a few years later confident that his 'decision' to drop the atomic bomb was right and inevitable.  All debate about the dangers of nuclear radiation, for example, or whether the bomb was really used to impress or scare the Soviets, was dismissed as the dreamings of people who had nothing better to do than speculate about matters they weren't competent to judge.
No Doubt or Regret
---
Eventually, it was time to go. 'Well,' he laughed, as I made to stand up, 'it's nice that you youngsters are able to think about these things long after the event and decide what should or shouldn't have been done at the time!' After this parting shot – warm, but provocative to the end – President Truman pulled his portly frame out of his seat, shook my hand and waved goodbye.
A Feisty Ex-President in a Cotton Suit
I returned to my hotel in nearby Kansas City, invigorated by the spirit of that feisty old man in the cotton suit, and straightway wrote down, as accurately as I could recall, precisely what had been said. I didn't tell my Cornell professor that my MA thesis on presidential decision-making was based on a 'decision' that wasn't. He might have made me write an entirely new one on the US decision to enter Korea. But I did send a telegram to London a couple of days later to congratulate my cricket-loving father on his 50th birthday:
WELL BATTED FOR HALF-CENTURY.  STOP. HARRY SENDS REGARDS.
My parents later told me they were thrilled with the telegram but found 'Harry' a mystery. In some ways, so did I.
---
Placido Domingo and Lord Snowdon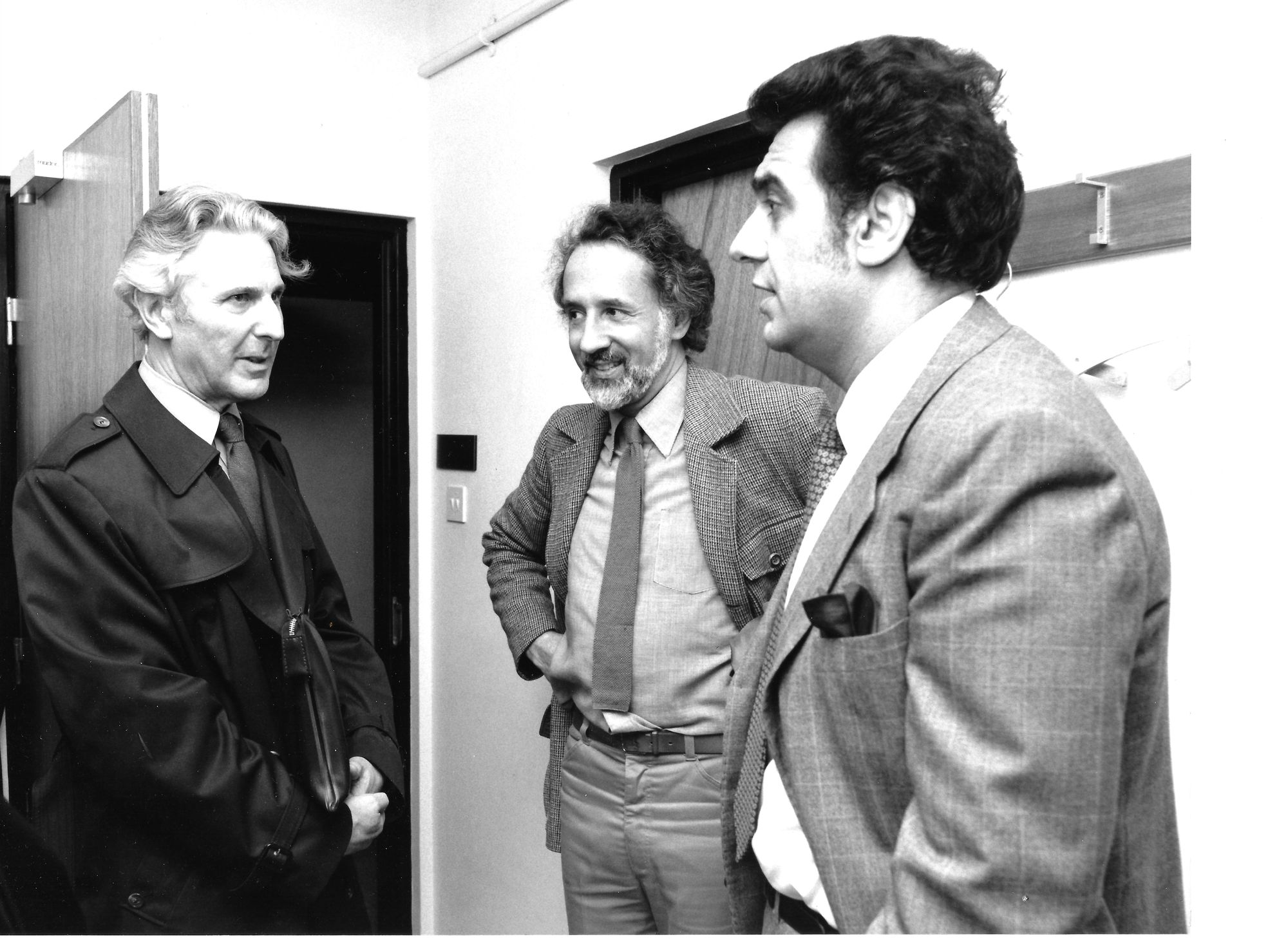 Of all the celebrated musicians of my time, the one I came to know best was Plácido Domingo.  In 1981 the Sunday Times invited me to write a feature about Plácido for their new colour supplement: it would be illustrated by the paper's chief photographer at the time, Lord Snowdon, the former husband of Princess Margaret. In June I went to New York and told Plácido about the Sunday Times commission, and we agreed we could spend some time together with Snowdon the following month when Domingo would be singing Otello at Bregenz on Lake Constance in Austria.
Snowdon - Aesthetic to His Fingertips
Snowdon was one of the most renowned photographers of his day. He came across as a thoughtful, serious, somewhat shy person, fastidious in his tastes, aesthetic to his fingertips, anxious to avoid as far as possible the glamour that had sometimes been heaped too excessively upon him. Small in stature, unassuming in manner, but accustomed to having his way. 'Is that SnowMAN?' he asked, the first time he phoned me; 'this is SnowDON!' During the few days that we were in Bregenz word of his presence soon spread and various smooth local grandees began to press their attentions on him. Some even confused us, addressing me obsequiously as 'Lord Snowman'. I think 'Mr Snowdon' was amused too.
I Nothing Nothing About Opera
'You realise, Daniel,' Snowdon told me drily as we sat down to dinner in Bregenz the night before we were to meet Domingo, 'that you are talking to a man who knows nothing whatever about opera.' 'That's all right, Tony,' I replied, as engagingly as I could, and assured him I knew even less about photography. The conversation remained professional. 'What makes Domingo tick?' he asked. 'What sort of friends does he have? What does he eat? What does he do in his spare time? Is he a happy person? What drives him? Tell me about his family.' I answered as best I could, having spent the previous few days watching Plácido in rehearsal for Otello (not for Bregenz's vast floating amphitheatre but for performance in the classier Festspielhaus) while he and I had also found time to get together over a long, relaxed lunch. Snowdon then fixed his penetrating blue eyes on me and asked equally direct questions about myself, my interests, my BBC work, my home life. I felt a slight resentment that, quite clearly, I was not permitted to reciprocate with any questions about himself.
The Dapper Earl and  the Gregarious Domingo
Around noon the following day, Plácido called to invite us over to the hillside chalet where he was staying. I introduced the tall, dark, gregarious Spaniard to the fair, dapper British earl and we all got down to business. After a few initial photos we agreed we'd go into town for lunch: my job was to engage Plácido in conversation while Tony would spend much of the time snapping. I remember wondering, as he took shot after shot, whether the secret of being a good photographer wasn't simply the ability to take hundreds of pictures, in the reasonable expectation that at least one or two of them would work out well. After lunch, the three of us trooped off to the huge lakeside theatre where they were setting up for a production of West Side Story. Plácido, obeying instructions, stood in front of the gigantic set, arms outstretched in delight as Tony took yet further shots. This was the image the Sunday Times used alongside my article when the piece appeared in November.
Over the years that followed, I got to know Plácido and his family very well. I attended countless rehearsals and performances in which he starred, made a number of radio and tv programmes and wrote two books that featured the man and his work.  Then, in 1995, things came to an abrupt halt…
---
COLD PLACES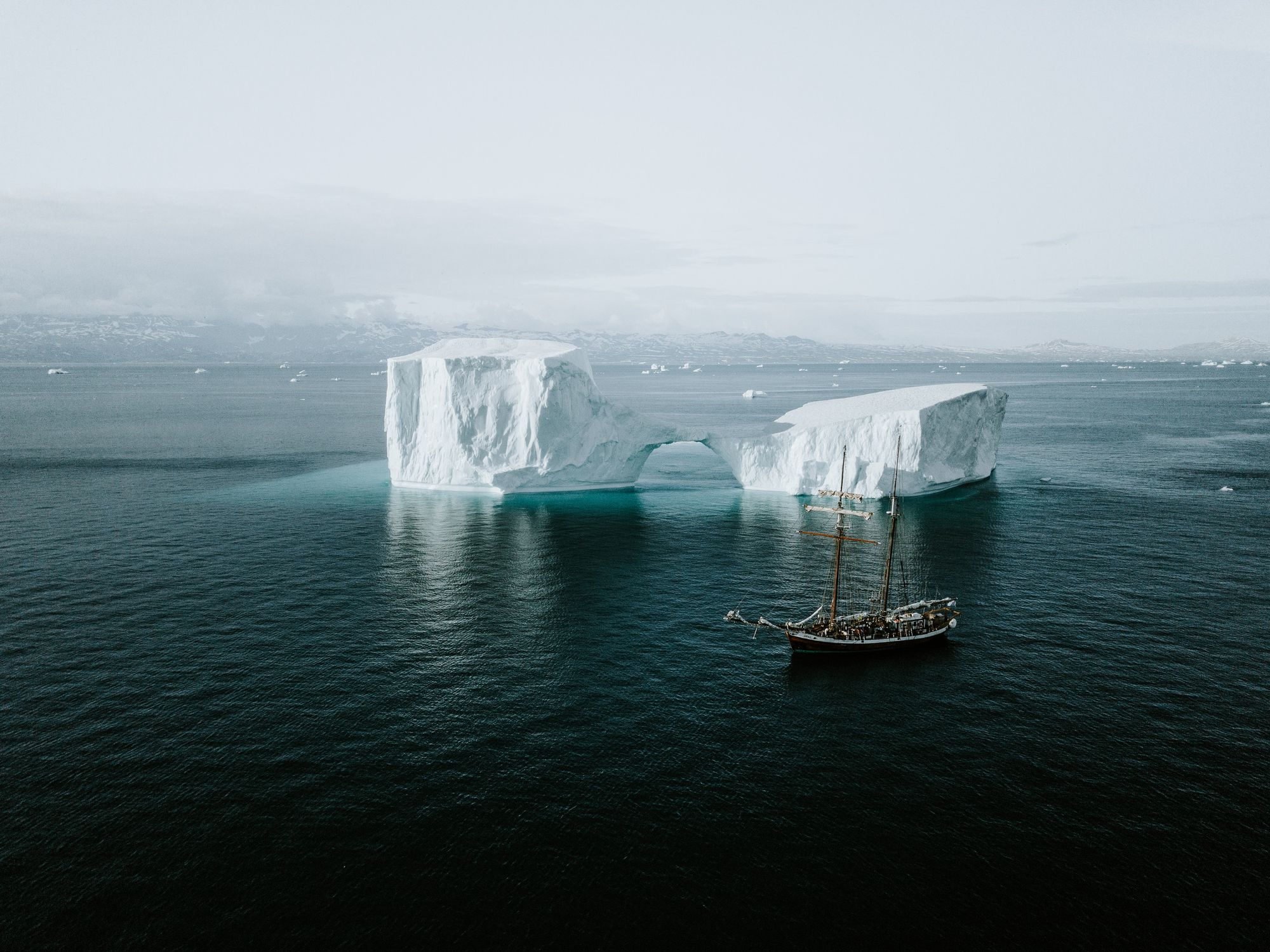 In Arctic Canada, I went out with dog teams to meet Inuit elders who told me with pride of the revival of traditional drum-dancing and throat-singing (both of which I recorded for the BBC), and of the native language, hunting skills and survival techniques they were teaching to their children and grandchildren.  One day in northern Canada I was welcomed to an Inuit home where the father showed me the fresh (and still bloody) skin of a caribou that he and his sons had recently hunted.  As we sat down to a hearty meal of caribou meat, they switched on the television to watch tennis live from Wimbledon!

Jokes About the Weather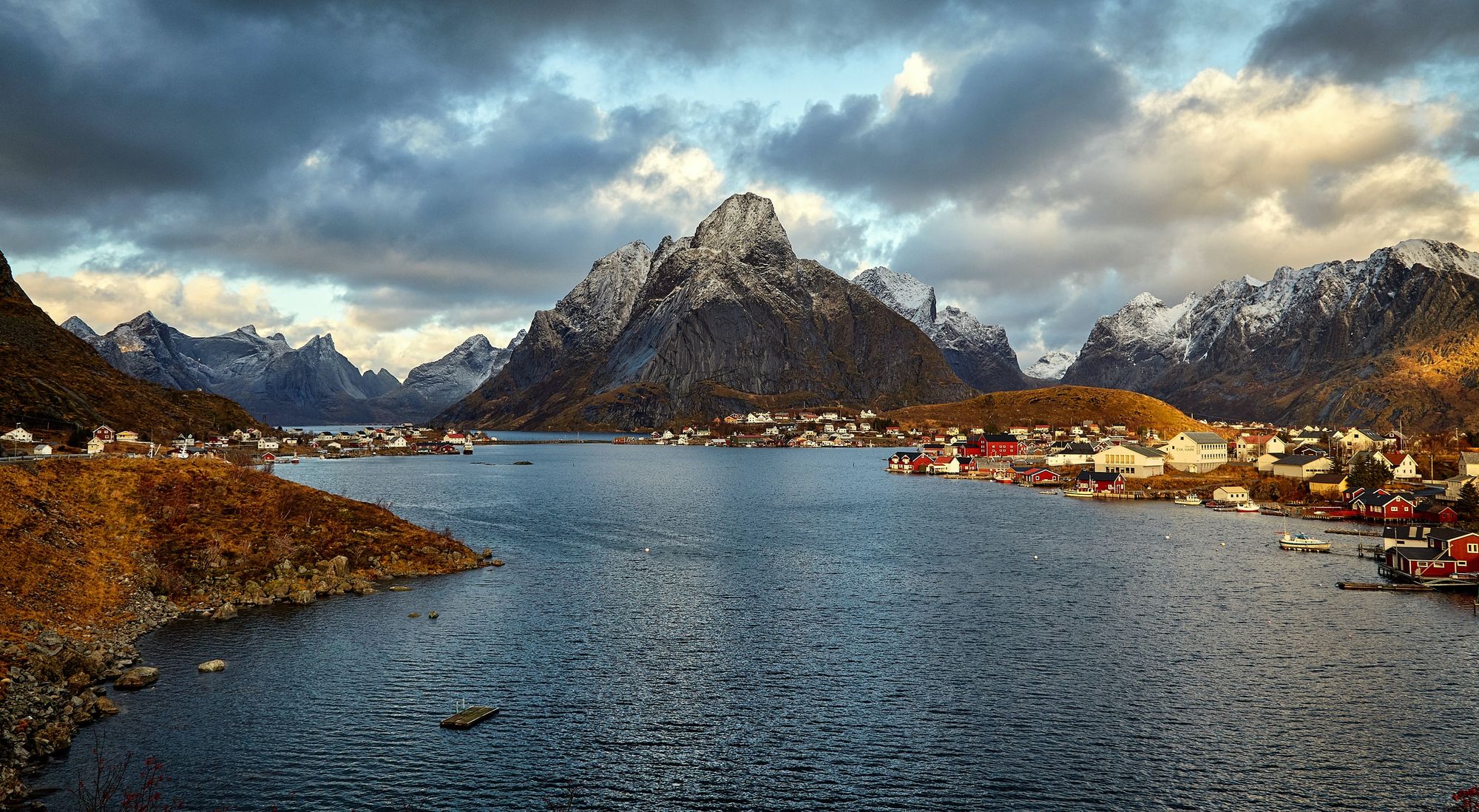 In Iqaluit, I met Suzanne, a spirited young Inuk woman who worked for a Canadian radio station.  Suzanne was completely fluent in both English and Inuktitut and told me that one of her jobs was to broadcast news stories in both languages.  I asked how she managed this during, for example, the recent Gulf War.  Were there words in Inuktitut for 'Desert Storm', for example, or 'Scud missile'?  Or even 'sand'?  She laughed, acknowledging that on matters such as these she had to think fast and offer approximations.  'But everyone says that you people have lots of different words for snow, I shot back, warming to my cold theme.  'Yes, of course,' said Suzanne, pointing out that in the far north they had lots of different kinds of snow: soft snow, crystal snow, flaky snow, the hard icy stuff that you can carve into blocks if you want to construct an igloo.  And they all need a word to describe them.  'Yes, I suppose so,' I conceded – at which Suzanne shot back that we Brits had lots of words for rain – and for the same reason.  We might say it was pouring or showering or drizzling.  Point taken!

Name Dropping Open Doors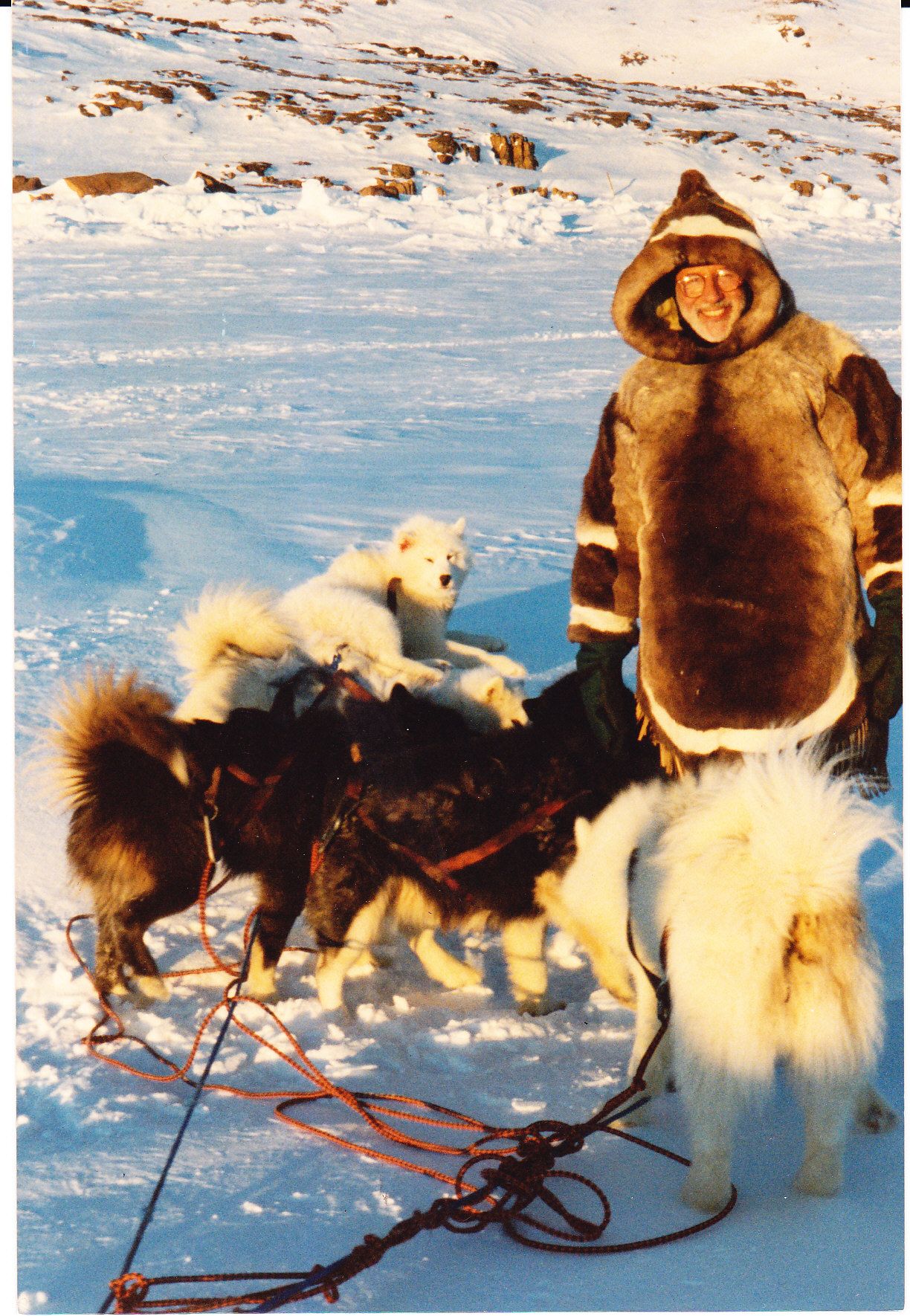 Suzanne interviewed me for her radio station and, inevitably, much fun was made of my absurdly appropriate (or inappropriate) surname.  But, as I no doubt repeated ad nauseam to people back home, the name 'Snowman' helped open many an igloo door during the course of my Arctic adventures...
After my return from a series of Arctic and Antarctic travels, I wrote a book entitled Pole Positions: The Polar regions and the future of the planet, first published in 1993.  One result of my book was the emergence of the concept of 'Nominative Determinism': a hypothesis (first proposed in 1994 in the magazine New Scientist) suggesting that some people seemed to gravitate, perhaps subconsciously, towards areas of work that reflected their names. 'Snowman' on the Arctic and Antarctic seemed to prove the point (as did, for example, the urologists Splatt and Weedon). Fun. But utterly wrong in my case certainly – and no doubt, too, in that of Britain's former Lord Chief Justice, Igor (Lord) Judge!
---
HOT PLACES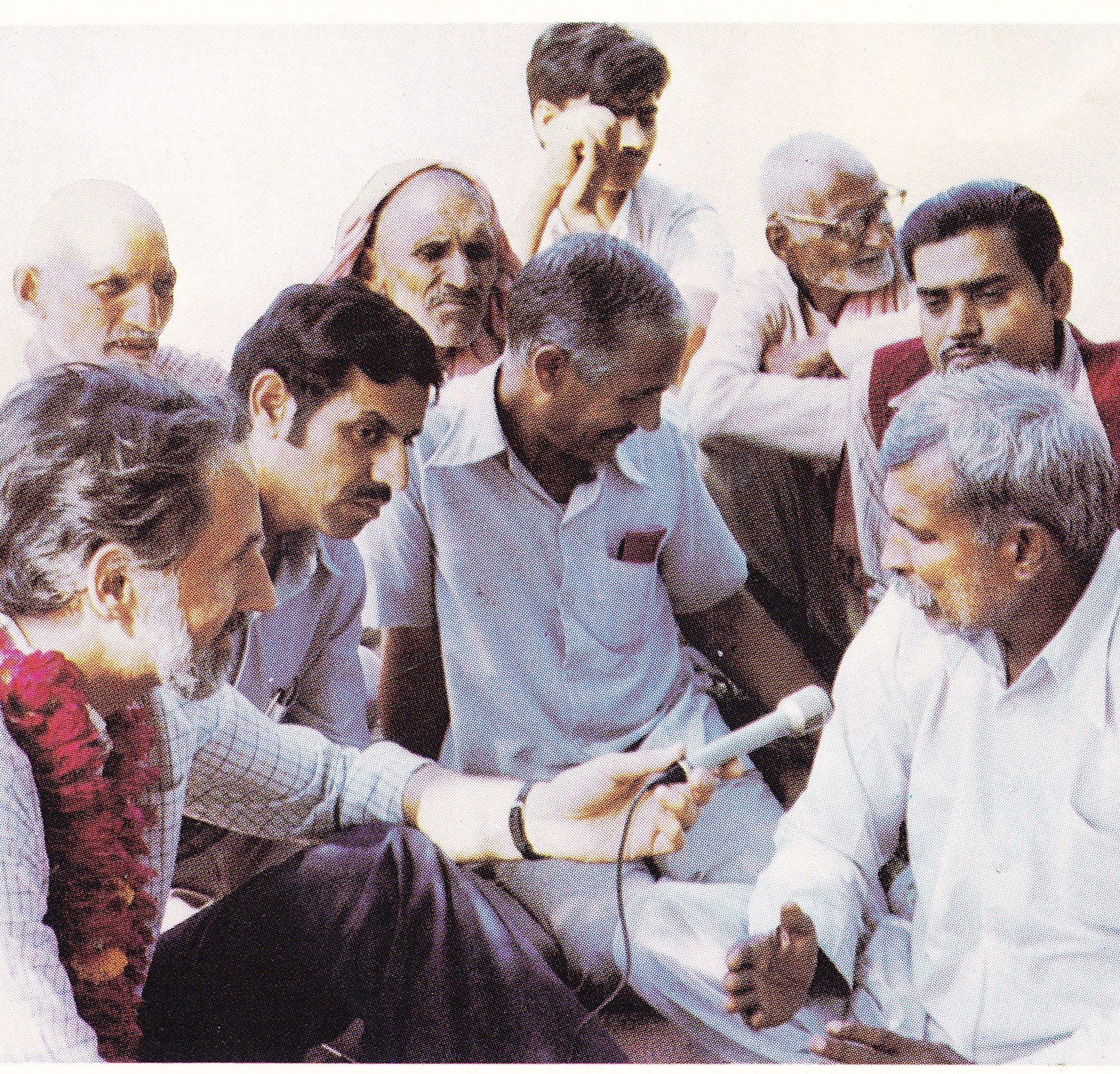 In 1981 I undertook a major 8-part BBC Radio project entitled A World in Common in which each programme would home in on issues of both local and global significance such as population rise and density, food, health, energy, trade, aid, urbanisation, education and much else. And the title of the first programme? A kind of leitmotif for the series as a whole: Is Your End of the Boat Sinking?  That autumn I visited the UN in New York and the World Health Organisation in Geneva where I recorded a number of initial interviews and then, on October 18, I flew to Rome, home of the UN's Food and Agricultural Agency, thence to Cairo and Alexandria and on to Delhi, Kathmandu, Dacca, Bangkok, Penang, Kuala Lumpur, Singapore and finally in mid-December to Sydney, in all of which I was able to record interviews with leading figures in national and local governments.
At Home in Katmandu
I also made a succession of field trips everywhere I went: to cotton works in Egypt, the crowded street markets in Delhi and the dangerously eroding banks of the Ganges, a factory in Kanpur, a UN 'Food for Work' project in rural Bangladesh. While in Thamel, on the edges of Kathmandu, capital of Nepal, I was welcomed at a café called 'The Snowman's Cave' where the kindly boss could scarcely believe the name on my passport.
Copyright Daniel Snowman, All Rights Reserved.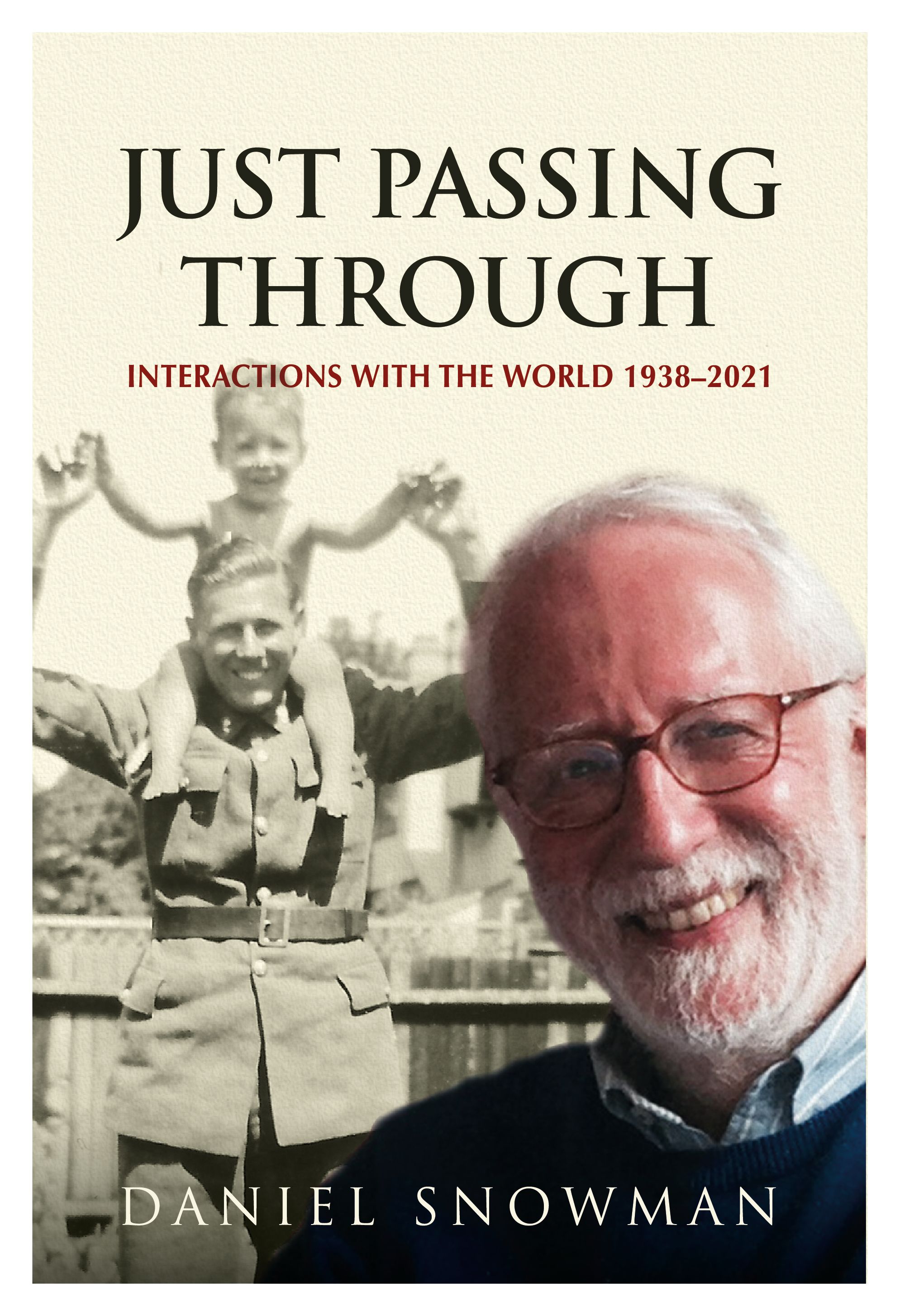 Just Passing Through by Daniel Snowman is Published on the 16th September 2021 By Brown Dog Books. Hardback £15.00, ebook £4.99.
ISBN: 9781839522864
Website: www.danielsnowman.org.uk
Buy The Film Truman Starring Gary Sinise