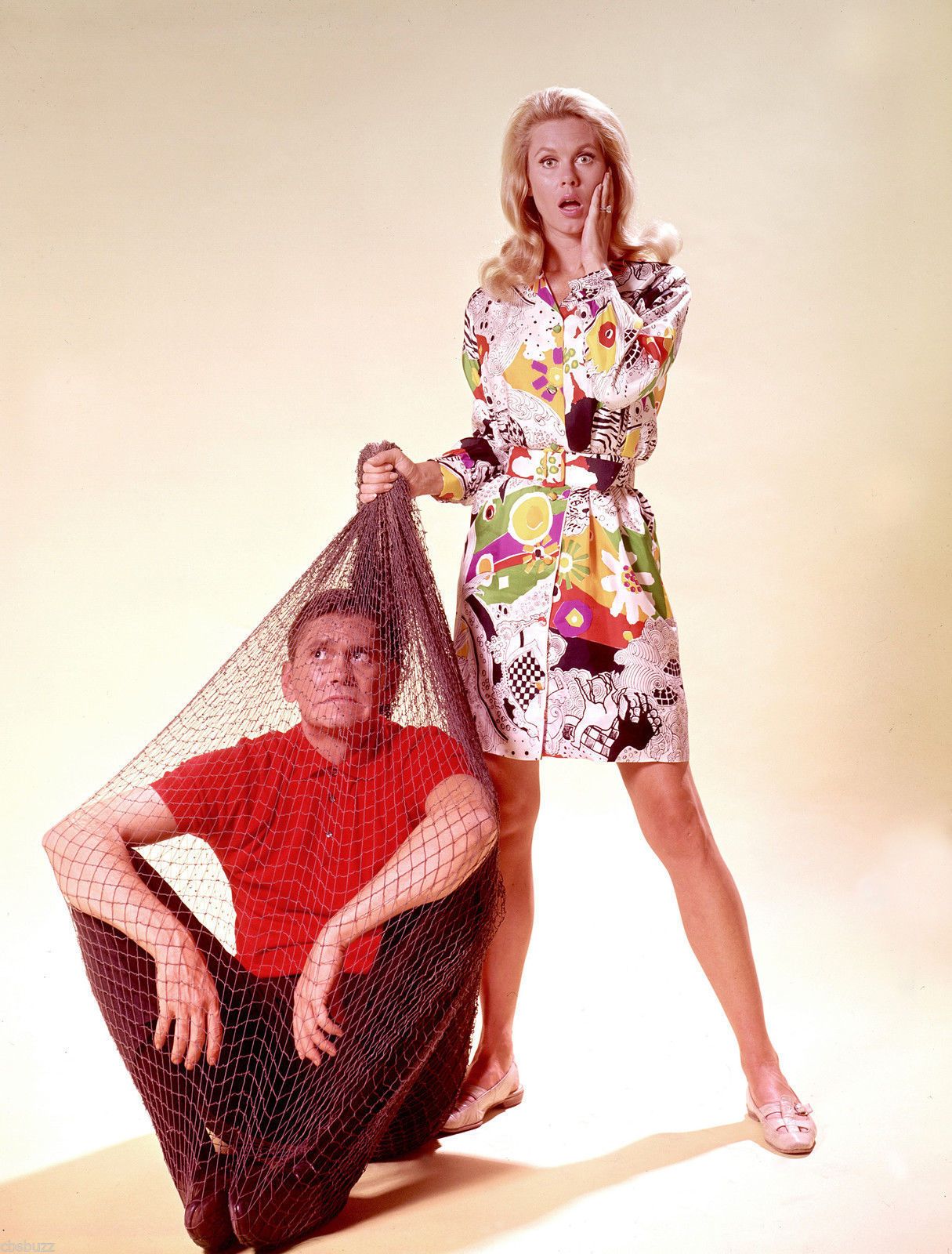 How we want to be Elizabeth Montgomery,  the multi Emmy and Golden Globe-nominated, cool-girl actress and activist and achingly pretty star of Bewitched, the sixties and seventies kooky cult comedy with a razor-sharp script that made Montgomery a subtle poster girl for feminism and trying and failing to fit with wicked chutzpah and a twinkle in those oh so very green eyes.  She plays Samantha Stephens, a sassy housewife, with thrilling superpowers as a white witch, a role later reprised by Nicole Kidman.
Fashion to Mirror the Sixties Wife of an Adman
Interestingly, while the dress in this picture looks very much like Pucci and really suits our heroine, Montgomery's wardrobe mostly mirrored that of a middle class, stay at home wife and was deliberately played down and designed to look authentic rather than glamorous. Unlike Betty Draper in Madmen who exploited fashion the way, her husband couldn't keep his hands off other women. Though we rather covet her caped evening gowns designed by the costume designers for the show Vi Alford and Byron Munson. Notice how Samantha wears a lot of green to match her striking emerald eyes and witchy heritage. (As Montgomery often wore some of her own clothes to play Samantha, it is possible the dress is by Pucci. Her personal wardrobe was auctioned for charity in 1998, three years after her death.)
Slow Fashion and Wear it Again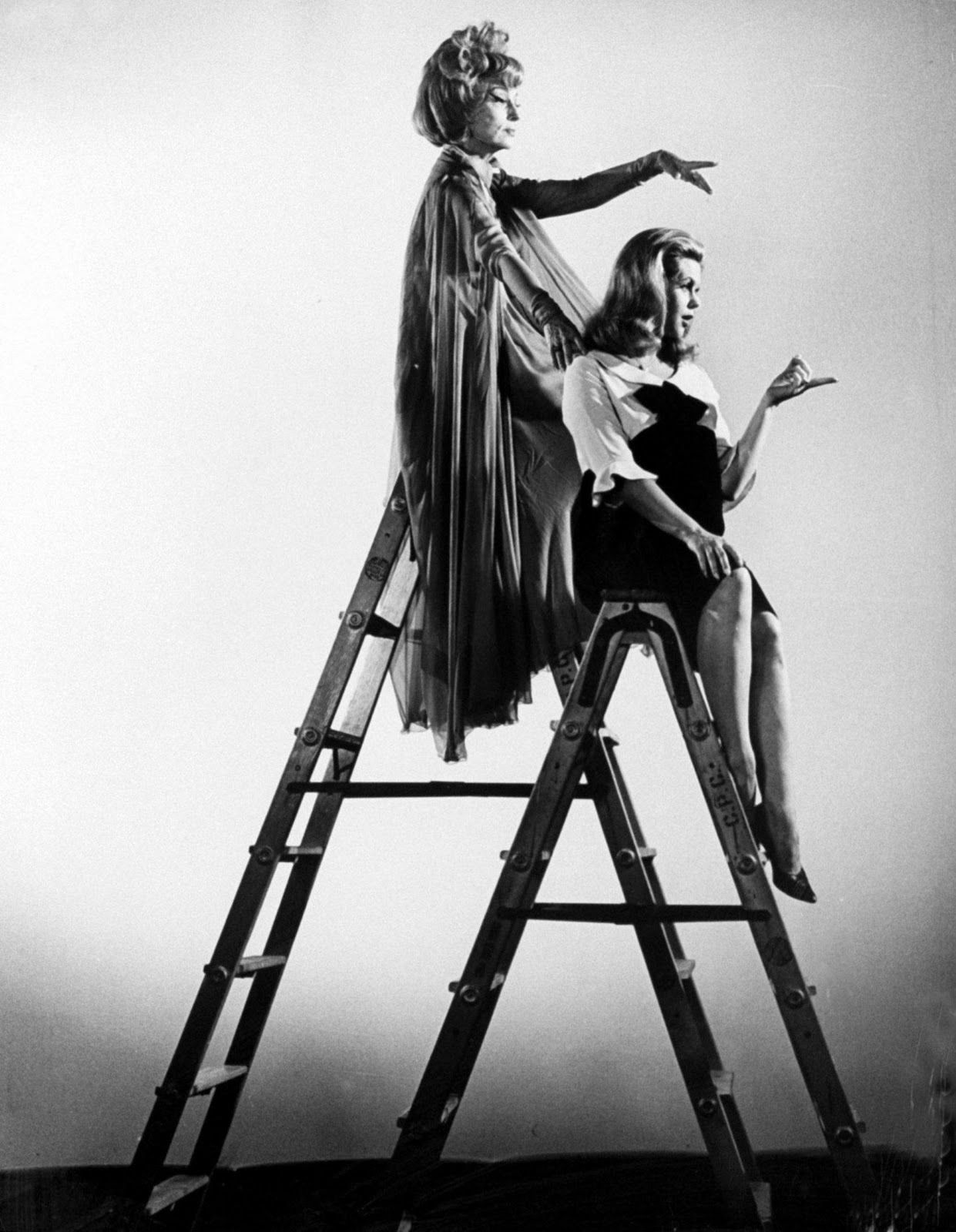 Sam also wears the same outfits in different episodes which mirrors real life and it is the opposite of throwaway fast fashion. Bravo.  Even so, she still leads a pretty charmed life on screen, ha, ha, running rings and spells around her on-screen husband Darren, played by Dick York as they explore hot topics from ageing and desire to prejudice and attitudes towards minorities.
Husband Stealers and Noisy Neighbours
Wouldn't it be fun to have her cute button nose to twitch and twizzle spells, neutralise very annoying people, including husband-stealers and noisy neighbours and have a whole lot of white witch fun?
A girl can dream. Bewitched is a comedy and social satire classic.  If you need some laughter and don't we all right now, watch the episode where Sam sends a rival packing.
Elizabeth Montgomery died in 1995. She would have been one year away from her ninetieth birthday today. She was the daughter of film star Robert Montgomery and Broadway actress Elisabeth Bryan Allen and she had a prolific career on Broadway and television.  
A Role in Hitchcock's Film Marnie
She studied acting at the American Academy of Dramatic Art in Manhattan and after appearing in Hitchcock Presents, the director wanted her to play Sean Connery's meddling sister-in-law in Marnie, alongside Tippi Hedren, but she wasn't available and the role went to Diane Baker.
Watch Bewitched Season 1 on Amazon.
Clips and one-off episodes can also be found on Youtube.
How to Get Samantha's Sixties the Look
Christian Lacroix has designed a limited edition collection for Desigual in sustainable fabrics that perfectly distils the flamboyance and pop art prints of the sixties. M Christian Lacroix Collection at Desigual here.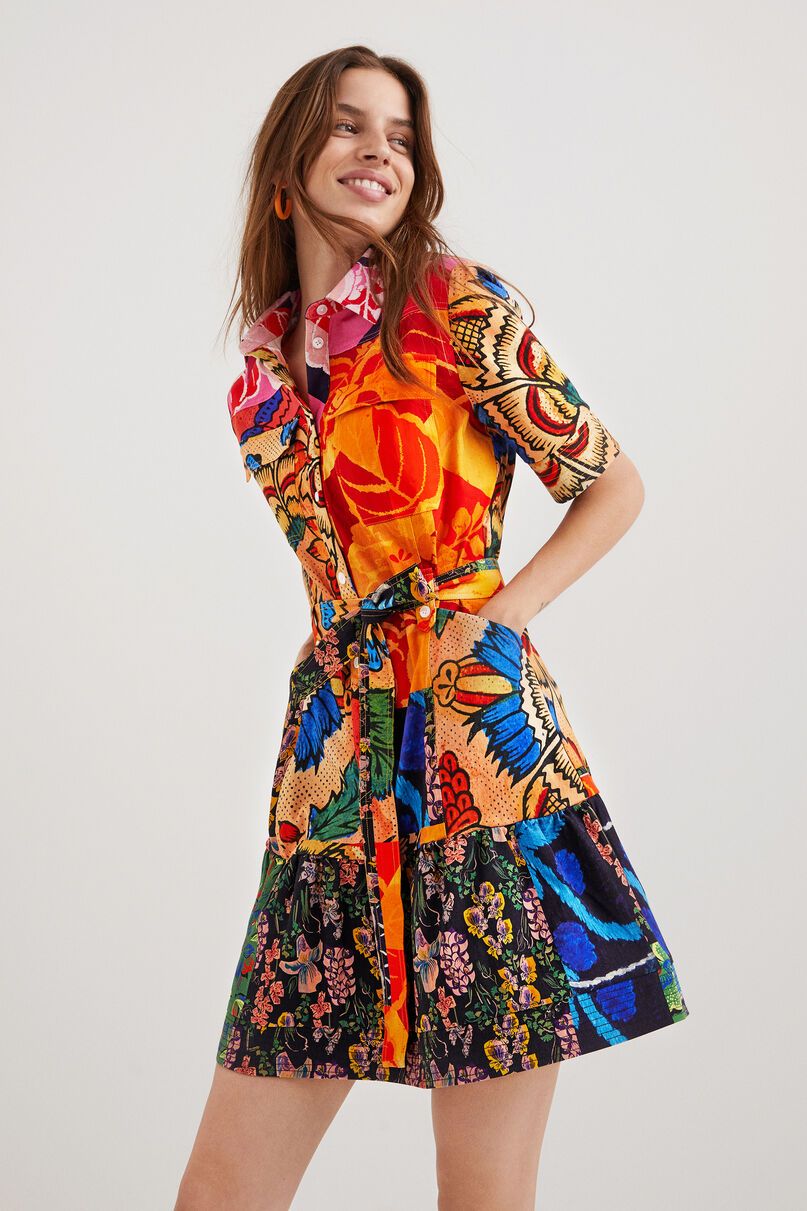 We hope you thoroughly enjoyed this uplifting piece of independent arts and culture magazine journalism. We are not funded by Google or any faceless internet giants who are currently controlling the internet and who can thrive and make a sustainable income from talent alone. We are people-powered by small subscriptions from readers and small artisans and responsible businesses.  Become a supporter today.  Subscribe here and come to our live Vivien Leigh crowdfunded soiree on May the 22nd or pledge for the video and podcast here  - thank you.