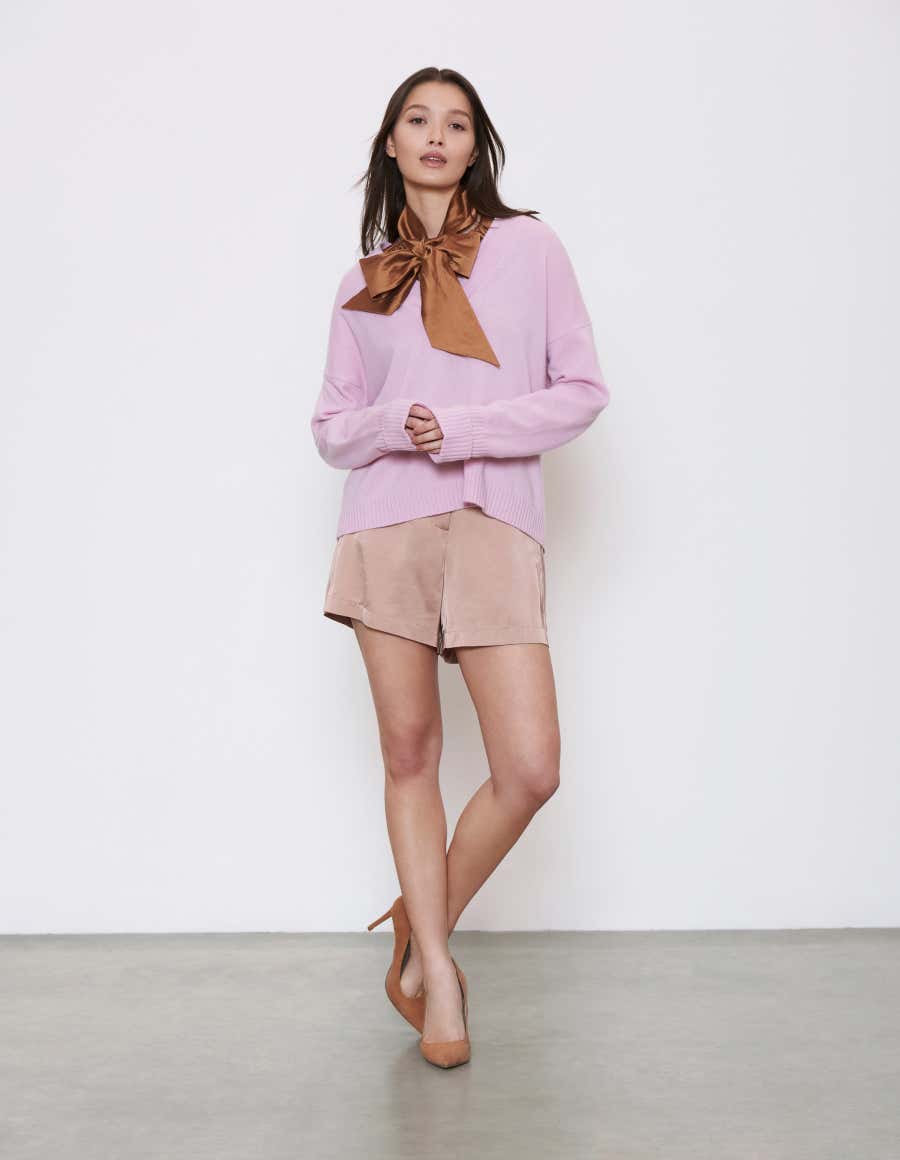 Winser London Circular Economy Glam Pussy Cat Blow Blouse and Silk Shorts
Winser London gets our applause for the most divinely glam circular economy summer fashion. How would you like to be pretty in pink and gold with the perfect beach or promenade look with these oh so eco chic, tailored silk shorts paired with a heavenly, slouchy ice pink sweater, and the piece de resistance, a shimmery pussy cat  bow blouse in copper or old gold? Oh that adorable over-sized bow has a decidedly Regency, dandy feel about it with a 21st Century twist. All you need is the ice cream, the dog to walk, and the Duke of Hastings to share the news with that your clever high summer fashion is upcycled from exquisite, made in Britain and Italian catwalk fabrics that would otherwise be discarded.
Now, all you need to do is practice promenading.
The Details -   Silk shorts, £159.00, sleeveless pussycat blow blouse, £159 and Audrey V neck sweater, £229.00; all from Winser London. Please note this circular economy collection is limited edition. Use our exclusive code Winser10Ethical for 10% discount on full-priced collection pieces.  Shop the Circular Economy Collection Here.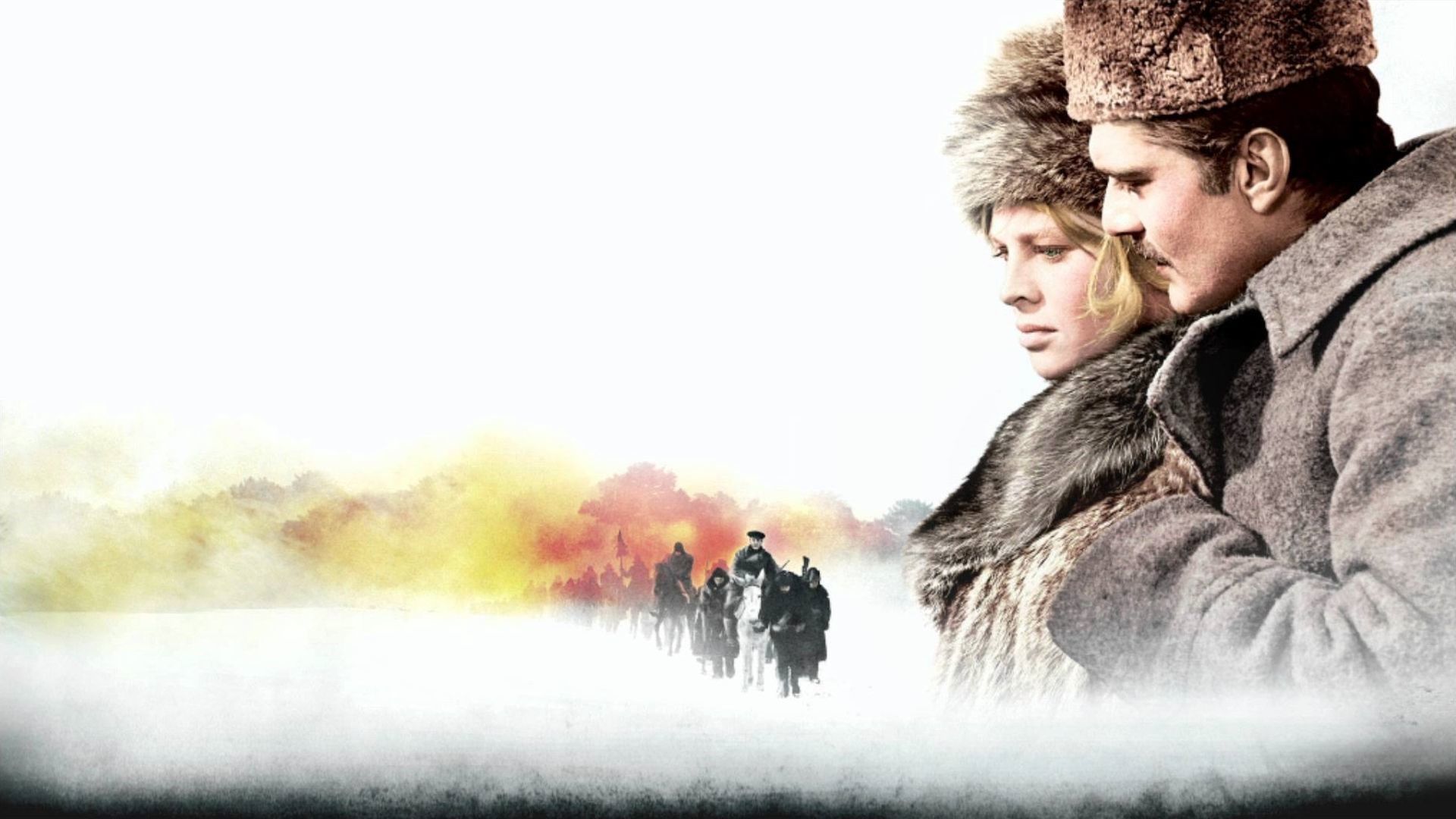 Julie Christie, April Icon
Julie Christie was born on April the 14th 1940 in India, on her father's tea estate. She was educated in Paris and studied acting at Central School of Speech and Drama in London. Watch Christie, in her Oscar-nominated performance in Dr Zhivago, opposite Omar Sharif in the love story based on Boris Pasternak's banned book about the Russian Revolution and its myriad human tragedies. At the heart of the film is the story of the physician and poet Yuri and Lara, the woman he falls in love with in the midst of war, revolution, brutality, the harsh Russian winter and the crushing of all that is beautiful, poetic or individualistic in life.
Their story is the story of Russia and it is epic, ravishing to look at and once seen can never be forgotten for it distils the beauty and madness of the human condition.
Julie Christie, the incandescently beautiful actress who came to sum up the rebel spirit of the sixties, walked away from Hollywood and has lived a life out of the spotlight. She exudes that unfathomable quality in all her great roles from Darling to the Go Between and Dr Zhivago which makes her quite unforgettable.  
Drink The Very Best Biodynamic Pink Champagne

When the going gets tough it's time to dress up not down and drink biodynamic pink champagne a la Charles Boyer and Irene Dunne as the lovers in the film Love Affair 1939. Try Champagne Fleury Rose a marvellously elegant, silver medal, summer pudding style pink champagne  made with Pinot Noir grapes that is good on its own or with robust flavours.  There is an amusing scene in the film where Michel, a playboy and celebrity sportsman and Terry drink pink champagne whilst trying to avoid their fellow passengers eavesdropping on their burgeoning romance! Ah, the price of fame.  Buy it from Vintage Roots.   Champagne Fleury Rose, £42.00. They do half bottle too.
Grow Your Own Organic Flowers, Fruit and Veg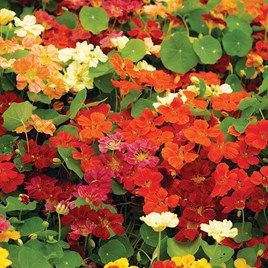 Growing and nurturing edible and medicinal plants, flowers and organic veg is fun, exciting and wildly therapeutic. Try it. Support the vital organic conservation work of Garden Organic to preserve heritage plants, flowers and seeds and buy your spring bulbs, soft fruit shrubs, trees and flower seeds from their online shop. We are excited to create our own edible flower power patch with bright, colour pop nasturtium, borage, calendula, marigold and borage seeds. Garden Organic Shop
All About Rococo Style at The Wallace Collection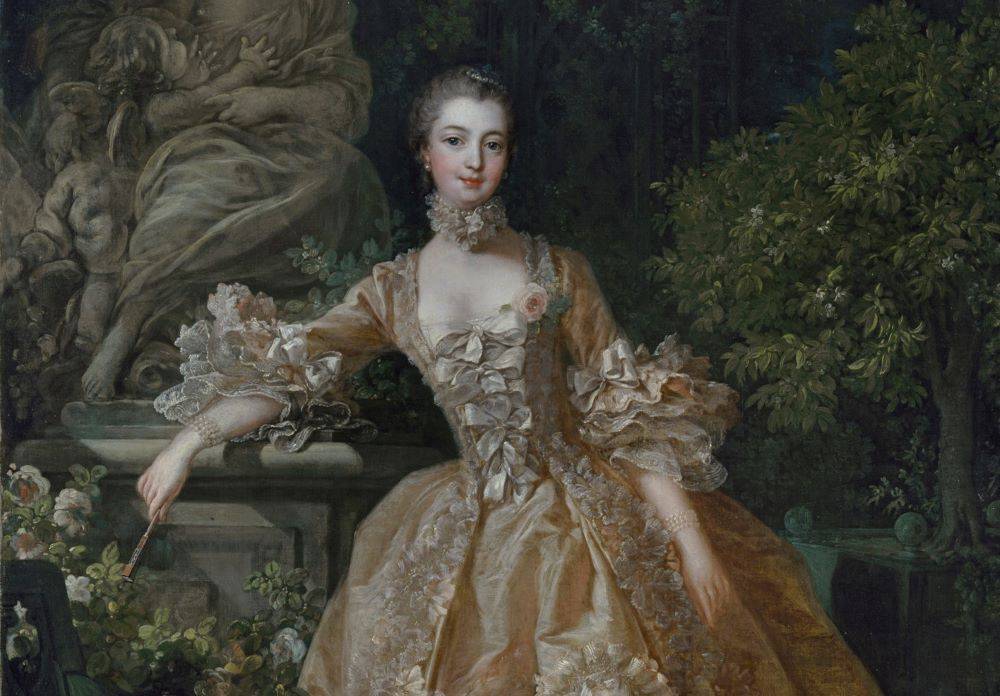 Fascinated with Rococo? Visit the marvellous Wallace Collection in the heart of London from the comfort of your sofa by taking an online Zoom course devoted to the Rococo movement over two evenings. The course takes place on the 14th and 15th of April 2021.
Tutor Jacqui Ansell will explore dress, decor, ceramic, sculpture and furniture epitomised by the Rococo style. The delicate pastel colours and sensuous (often sensual) subject matter of artworks by Boucher and Fragonard epitomise this exuberant 18th-century style, as does the Sèvres porcelain championed by Madame de Pompadour – the mistress of King Louis XV.  The course will explore the key attributes of Rococo, in relation to the Baroque style that preceded it, and Neoclassicism that came after. It will examine the reasons why it was admired in its own time, subsequently collected and so abundantly displayed at the Wallace Collection. The course costs from £30m with concession tickets too. Book the Introducing Rococo Course Here.
Wonderful  Cool and Calming Ashwagandha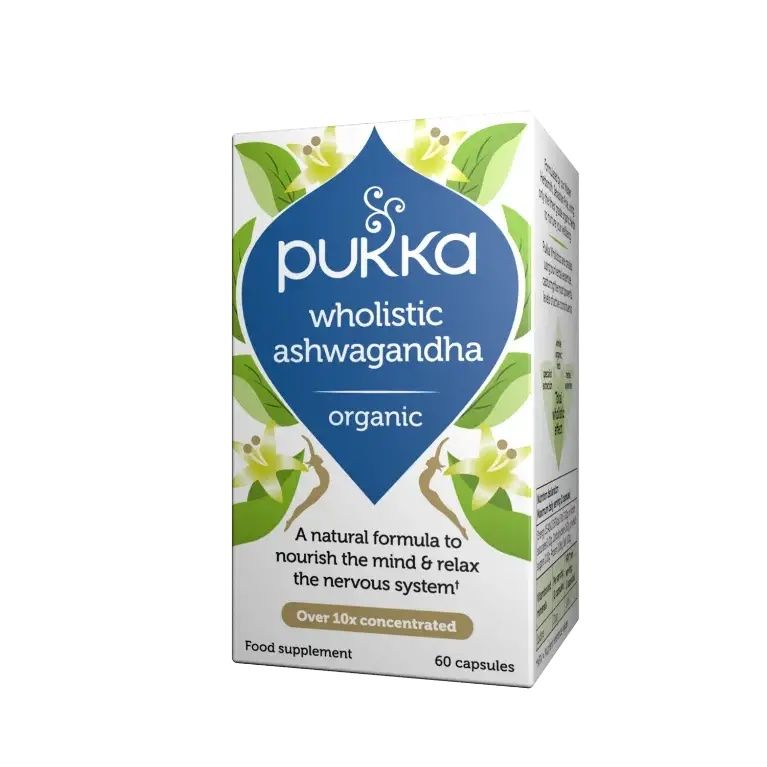 I'm a big fan of the ancient herb  Ashwagandha. In Ayurvedic medicine stretching back hundreds of years, this hardy plant is prized as an adaptogen used to treat stress, anxiety,  promote deep, restful sleep and to calm the nervous system and restore balance.
For anyone who is feeling increased stress and pressure at work or home Ashwagandha is a clever, gentle herb that will help nourish your mind and body and build resilience. You can also take one capsule at least half an hour before bed to promote deep, restorative sleep.
The Ashwagandha plant thrives in a temperate climate and it is native to India, Pakistan, Ski Lanka and parts of Africa and it is also cultivated in America today.
Mother's in India often make golden milk, a soothing drink of hot milk infused with Ashwagandha, cardamon, cinnamon, nutmeg and honey as a bedtime drink to calm and soothe. Try it, it is delicious. We  sell Pukka Ashwagandha  in our organic and vintage magazine atelier. Every purchase helps to support our independent arts and culture magazine.
Crochet Work of Arts Hats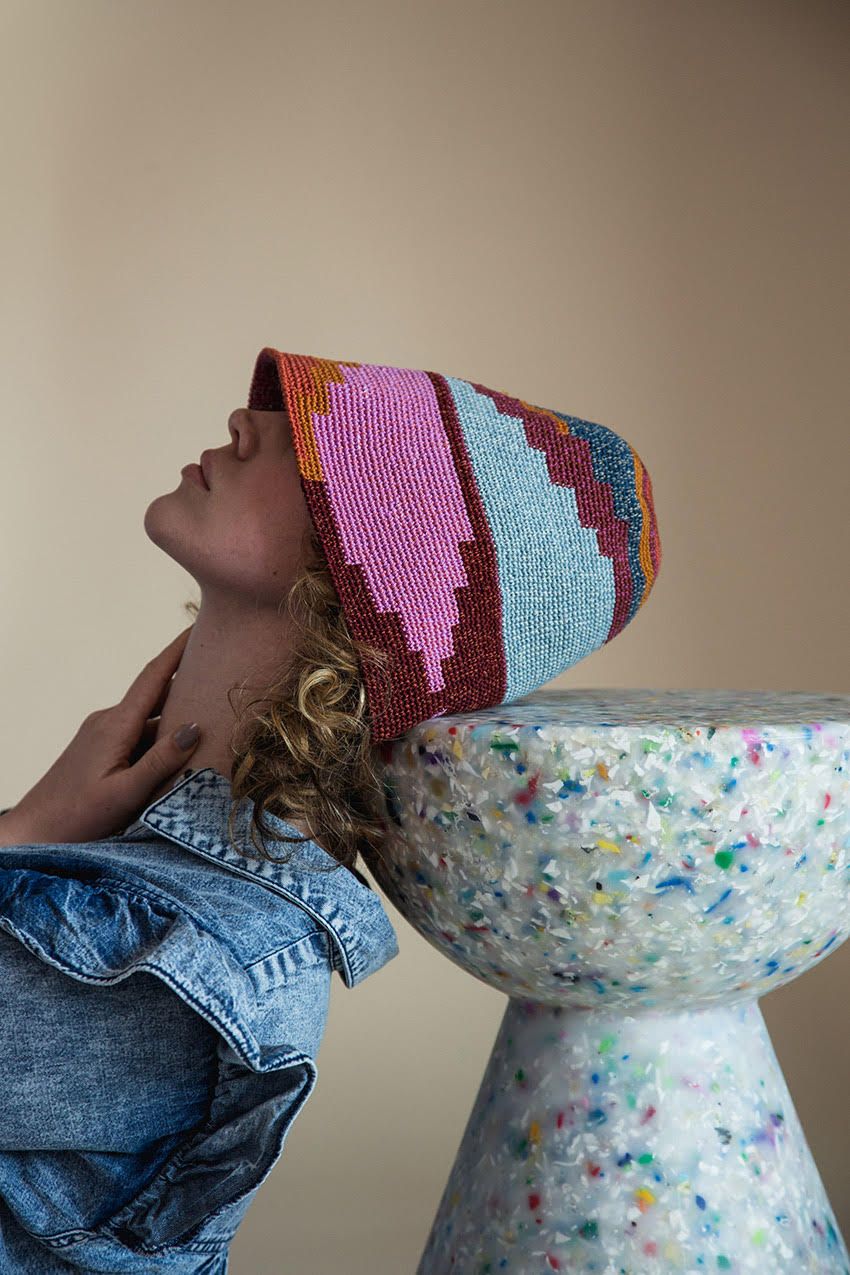 Oh my, where did you get that hat?!Who wouldn't want to get ahead in a work of art, handmade bucket hat designed by Mary Hillman for Agmy and made by talented artisan women in Peru? We're sure Paddington has one.
Mary's flair for thoroughly stop the traffic accessories comes from a rich and many splendored fashion career woking in buying, design and fashion forecasting. If Audrey Hepburn was making movies in 2o21, her off duty hat would be an Agmy hat!
Crochet hats are set to be quite the thing in 2021, continuing from 2020 cottage looks. Wear it relaxed and floppy for a 90s feel or roll up at the front to frame your face for a kooky vintage vibe like collegiate it girl Ali McGraw in Love Story.
Agmy are all about empowering women, from the artisans in Peru who handcraft their hats to people just like you who fall in love with them and want to flaunt them. Things happen to girls in hats, believe me! Fashion is all about self expression and it should be fun, joyful and colourful if you are doing it right! These marvellous hats are slow fashion investment jewels ranging from £160 to approx £220.  For Agmy it's about creating considered, future vintage pieces. A handcrafted hat that makes your heart leap. A hat to treasure and one day pass on. If you love it wear forever. These are artisan hats made to last a lifetime. Agmy Hats
Nurture Calm and Resilience with the Clementine Wellbeing App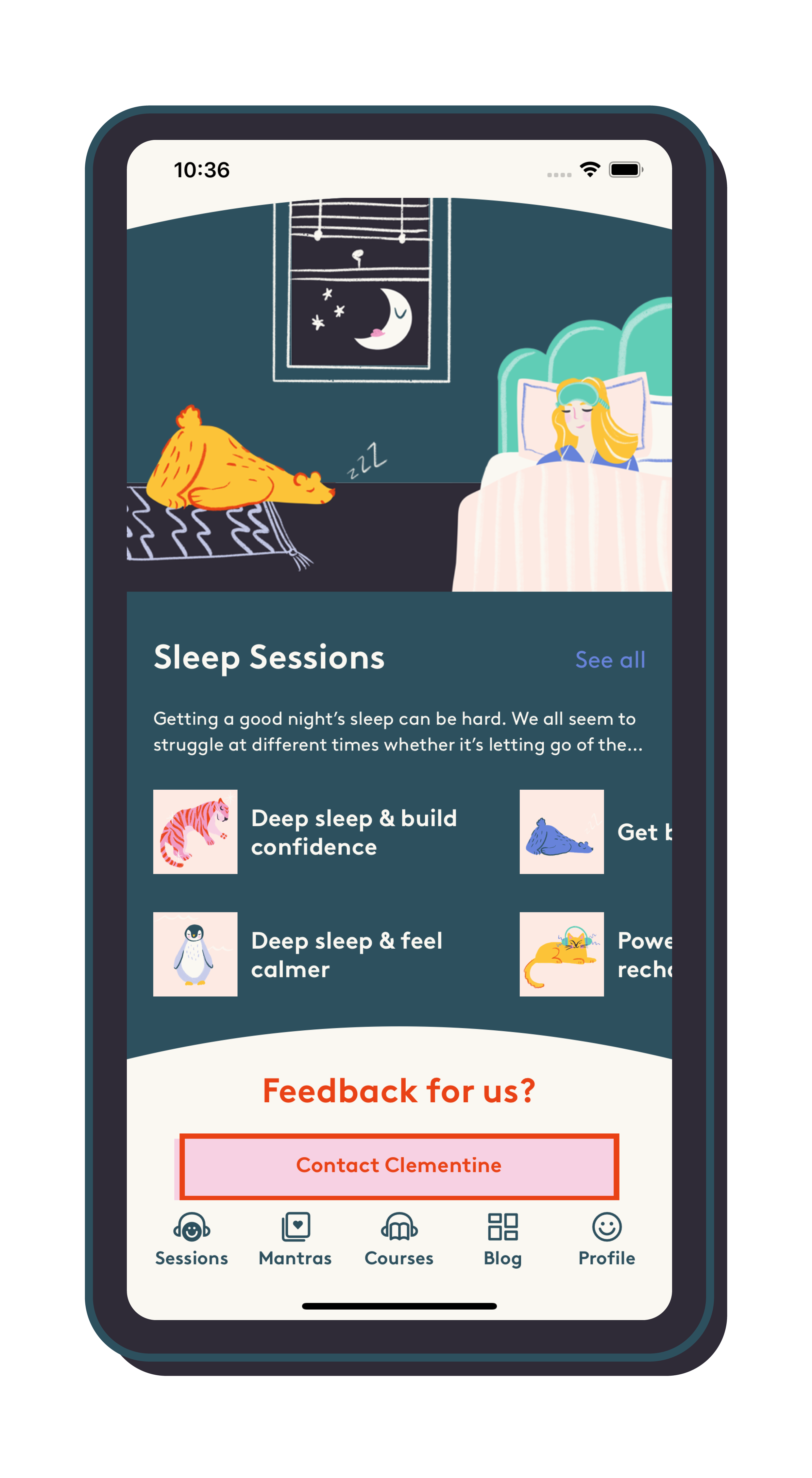 Do you need some help with stress, anxiety or low mood? It's not surprising after the year we have collectively experienced with the pandemic. The simple fact is that human beings are not meant to be isolated from each other. It's not good for our mental heath. We crave companionship and interaction.
I really like  the Clementine wellbeing hypnotherapy app. It's been my  trusted companion during Covid. I can wake up and greet the day with great a f..k it session which always makes me laugh and lifts my spirits, no matter what I have to deal with. It's like having my best friend in my pocket or on my desk. It also never has a bad day or says it doesn't want to listen to my problems!
Founded by Kim Palmer, the Clementine App is simple to download and use on your smart phone. There are short sessions to help get your day off to a great start, pause and reset sessions and my favourite - their decadent nighttime reset sessions with courses on how to become calmer or more confident before you drift off to sleep in a positive and calmer state of mind.
A monthly subscription costs  £8.99 from the AppStore and it is a lot cheaper than paying for private hypnotherapy which cost from £75.00 per session. Hypnotherapy for stress and anxiety is not currently available on the NHS.
For more info take a look at Clementine Here.
Subscribe to Support Independent Journalism and Publishing
I hope you enjoyed watching this interview coup with John Simpson for your delight. It took days to organise, research make happen. Support independent, handcrafted magazine journalism. Are you a supporter and subscriber? If you are that's wonderful, thank you for your support. If you are not a paying subscriber, please consider becoming a paid supporter right now. We depend on paid subscriptions, our exciting new ticketed culture show and storytelling for responsible brands. Thank you, AJ, founder and editor.