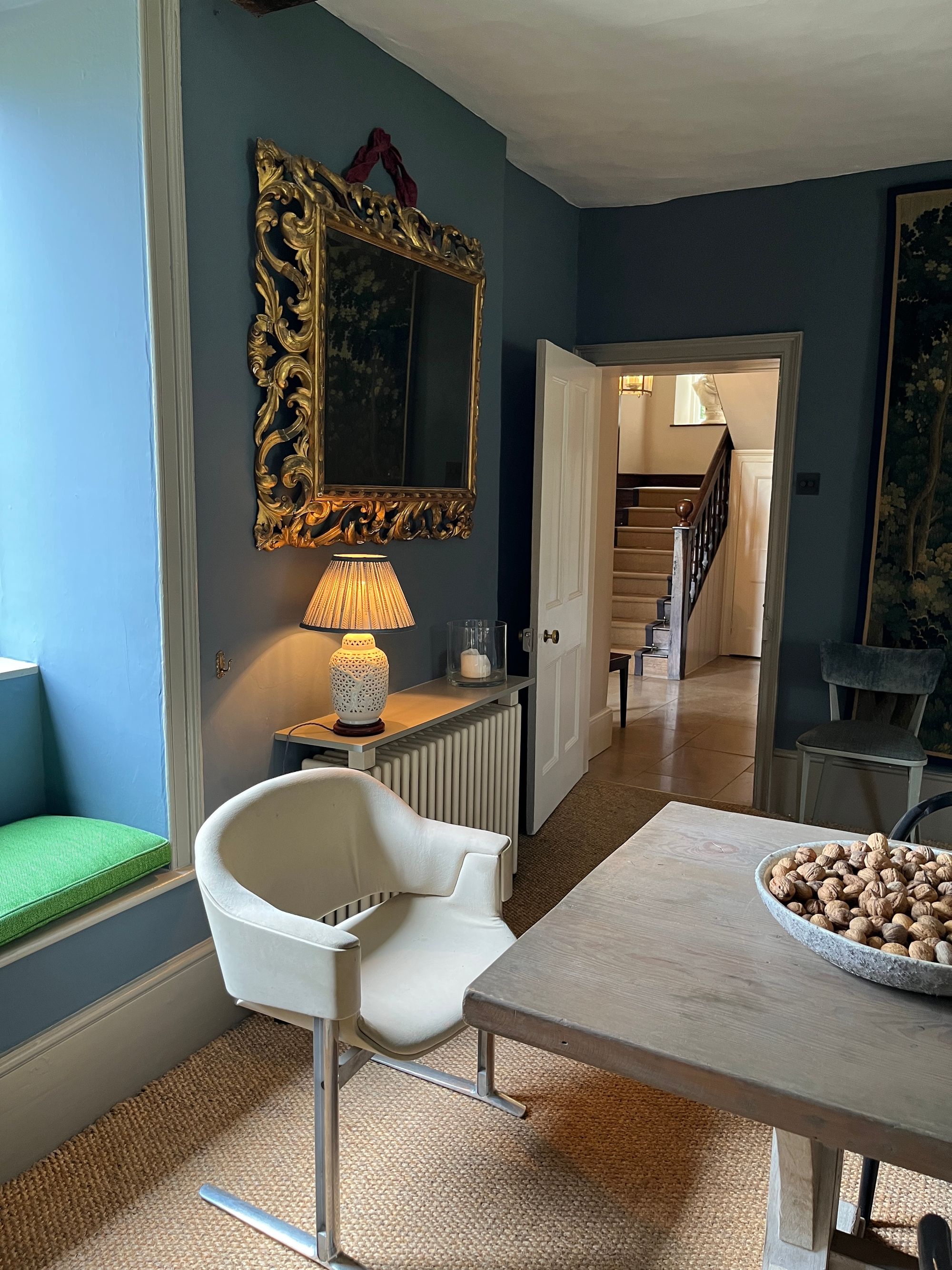 Hit period dramas such as Bridgterton and Peaky Blinders are creating a renewed interest in the elegance and grandeur of the 19th and 20th Centuries and sustainable fine art and antiques and period style. Editor  Alison Jane Reid discusses how to start a fine art and antique collection and mix the ancient and modern with a dash of daring with a leading expert from the Olympia Art and Antiques Fair.
AJR Mixing one of a kind antique treasures with contemporary pieces can look stunning. Are there any rules? Or are they made to be broken?
Mix 16th Century Oak with Bold Modern Art

Absolutely they can and when done well it brings out the best in both of them. There is some trial and error as it will sometimes come down to colour and texture as well as style but some periods do tend to work better with others. The dramatic dark tones of 16th-century oak furniture look wonderful with bold, colourful contemporary art. Lots of different wood tones together might be too much but dark mahogany looks beautiful with fresh, bright contemporary furnishings.
AJR How does an absolute beginner get started? What are the pitfalls to avoid?

Good question. Starting can be the hardest part. You are operating in a world of experts, many of whom have spent over 20 years learning their trade. The idea is to tap into their expertise and form relationships with them. But first, visit a few antique fairs and shops as well as art galleries and find out what catches your eye. Do just a little research on this area so you don't feel you are going in completely blind then really ask questions. Ask why pieces are priced as they are. There will always be a reason, be it rarity, current popularity, or the value of the medium it is made from eg bronze sculpture. Going to established dealers who are members of trade associations will increase your sense of security. BADA and LAPADA are the main ones. Established fairs like Olympia bring in experts to 'vet' all their stock for sale before opening so everything is genuine. If you buy online with no 'vetting' or reputation to maintain its caveat emptor.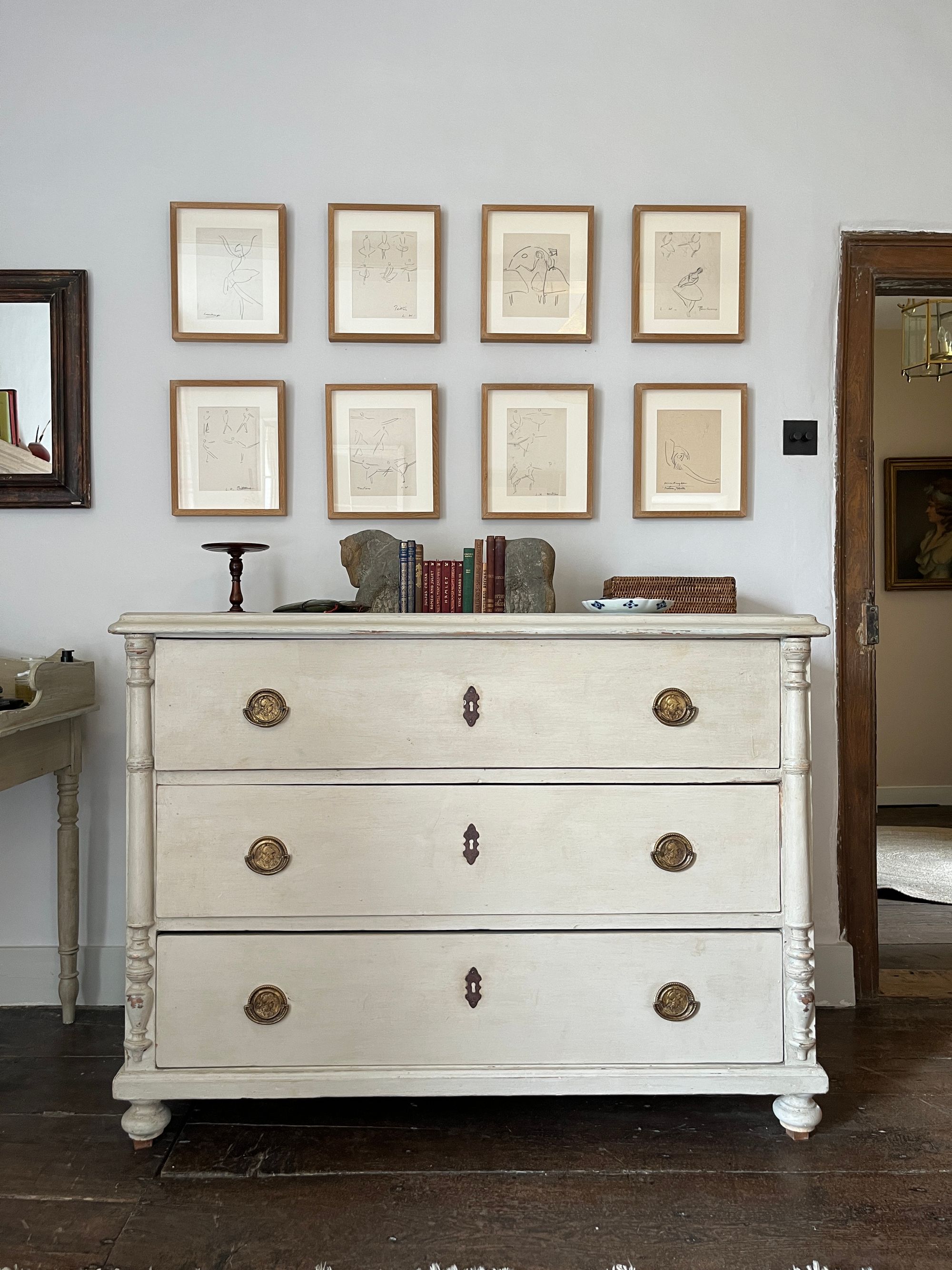 What are the sustainable benefits beyond aesthetics of buying antiques and second-hand pieces, not just new furniture and accessories?

Antiques are the ultimate in sustainability. Properly made ones are passed down from generation to generation. Furniture made from solid wood can always be restored unlike MDF and other modern materials. It can last centuries (and is currently much better value than brand new). Antique furniture should never find itself in a landfill. Their look is timeless and can be modernised by the objects and environment around them.
Where can our readers go hunting for antiques, find inspiration and have a marvellous day out?
Art and antique fairs are made for inspiration. Exhibitors save their best pieces for fairs, having scoured the global market for the best buys. Huge thought and effort go into researching and then presenting them. There are talks by professionals to offer fun and educational insights. And with so much to see and digest, visitors often have to come back or take a break so there are free re-entry passes as well as champagne bars, restaurants and cafes on site.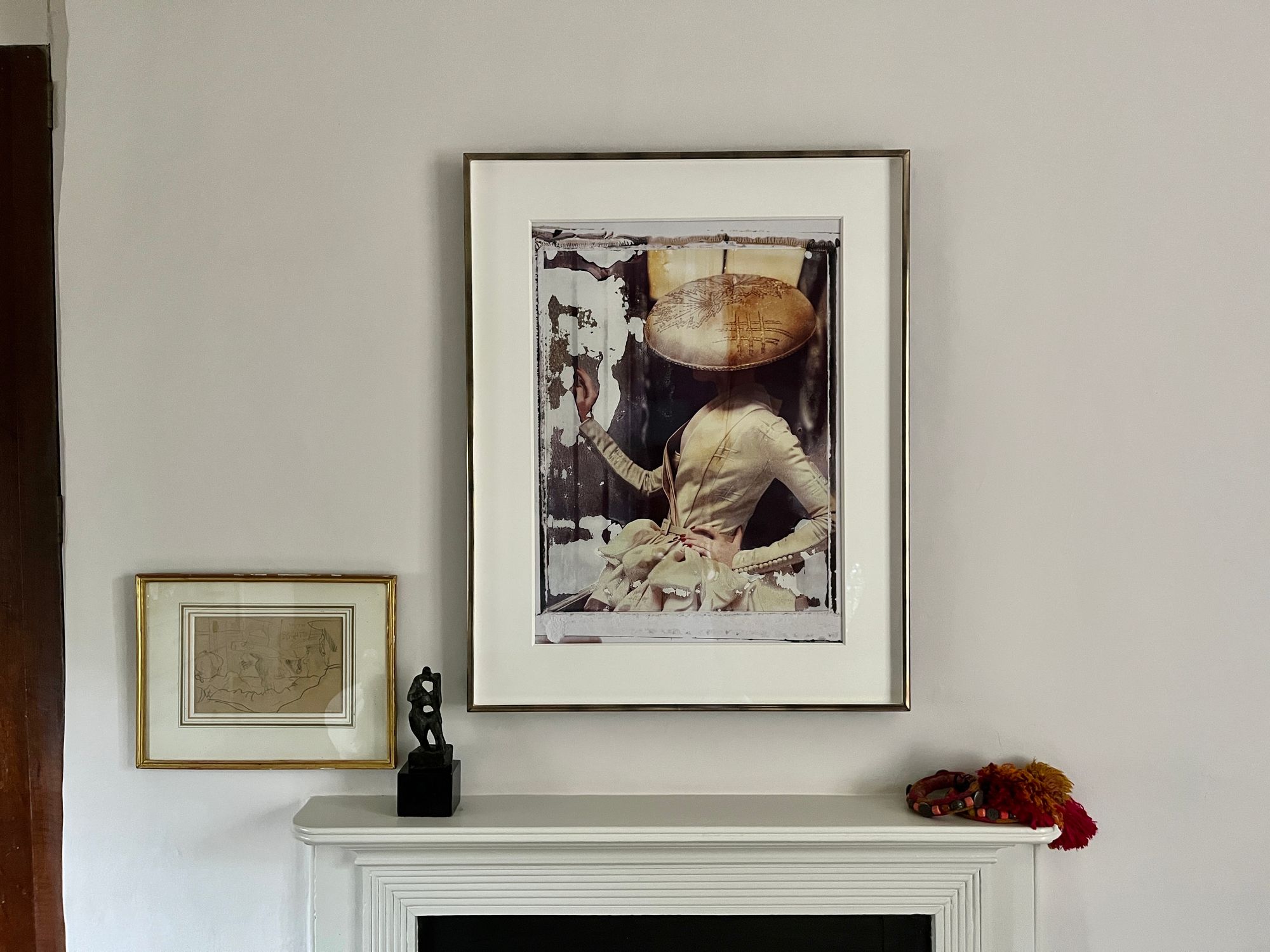 AJR Where are the best hunting grounds for antiques at prices to suit different budgets?

Olympia has a remarkable range of antiques priced from under £100 to hundreds of thousands of pounds. The old adage, 'buy the best you can afford' is very relevant to this trade and will help it retain its value. Antiques For Everyone is a Birmingham-based fair with plenty of different price points.
AJR Should we buy what we love?! Discuss.
Yes, Yes, Yes. Always. People sometimes get carried away with investments and what is in fashion. Ultimately you have to live with it and the pleasure you will take from sharing your house with something you love is worth its weight in gold. Antiques are the heart and soul of a home.
AJR Is our love of period drama, Bridgerton and adaptations of Jane Austen's beloved novels driving interest in elegant antiques from an age of decadence, whimsy and excess?
There is little doubt that popular drama has an effect on shopping habits. One dealer selling early 20th-century original bakelite phones saw an increase in sales influenced by Peaky Blinders. Antique furniture dealer and BBC Road shop expert, Lennox Cato notes that customers are taking inspiration from Bridgerton and it is fostering an increased interest in antiques.
AJR Is minimalism overrated and maximalism back in these sustainable times?
Minimalism did not suit the antique world well as everything was hidden away in clever storage. But in recent years this has been replaced by more of a maximalist style where the beauty and craftsmanship of antiques are valued and on show. Even quite minimalist-look houses now incorporate a few more decorative, older pieces to dramatic effect.
AJR What professional bodies should we look for to avoid fakes?
In the UK antiques look for BADA and LAPADA.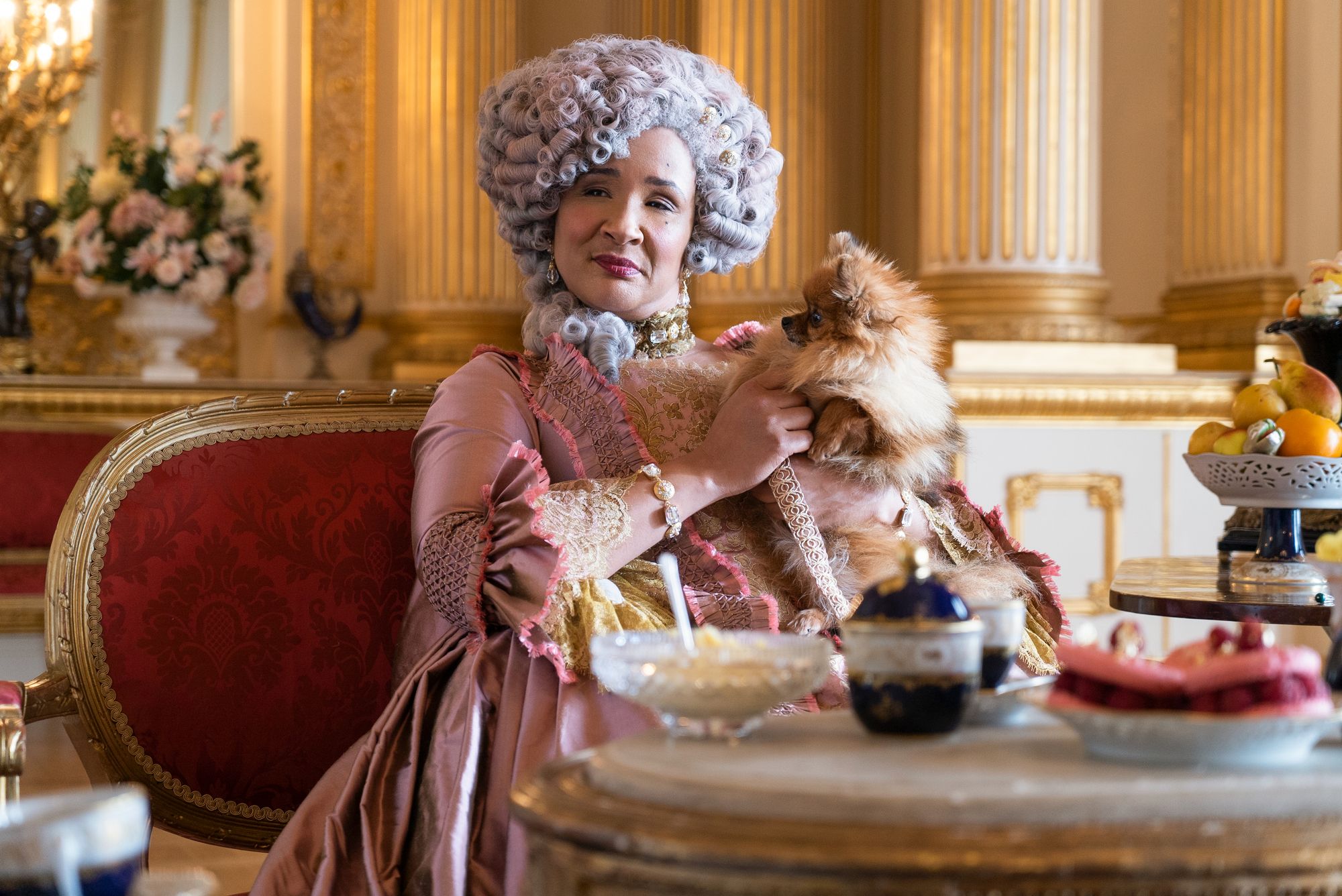 AJR What would be the best room in a house or apartment to get started?
This will really depend on your house. It would be easy to say a kitchen is a more modern space and therefore less suited, but antique dressers can be a wonderful addition to the room and provide character as well as storage. Otherwise, probably a sitting room which has more wall space and can take beautiful objects and furniture. Likewise, bedrooms, halls and landings, and even bathrooms, will all be personalised by the addition of antiques.
AJR Can you give some examples of how to mix the old and the new in practice?
Duck Egg Blue Walls and Winsor Chairs
Look for colour contrasts or colour matches to connect them. Think of the different pieces as shapes, patterns and colours, not necessarily eras. Duck egg blue walls next to brown Windsor chairs, antique glasses on a modern kitchen table, soft floral watercolours picking up a wallpaper accent colour from a bedroom.
The Art & Antiques Fair Olympia is a five day-event made for all art & antiques lovers – from traditional furnishings to affordable antique art pieces, ranging from £100 to £1 million; any piece can take part in your collection. Join us to discover timeless collections and antiques spanning centuries, cultural movements and continents, taking place from the 23rd to the 26th of June 2022, with a Private Preview on the 22nd of June. www.olympia-art-antiques.com
Readers might also like to visit the sister Spirit of Summer Fair taking place at the same time. The event takes place at the one and only Olympia London venue from the 23rd to the 26th of June 2022 and comes with the finest accessories in home interiors to beauty and fashion. Simply refreshing the look and feel of your house or renewing your summer wardrobe, this is an event you won't want to miss. www.spiritofsummerfair.co.uk/