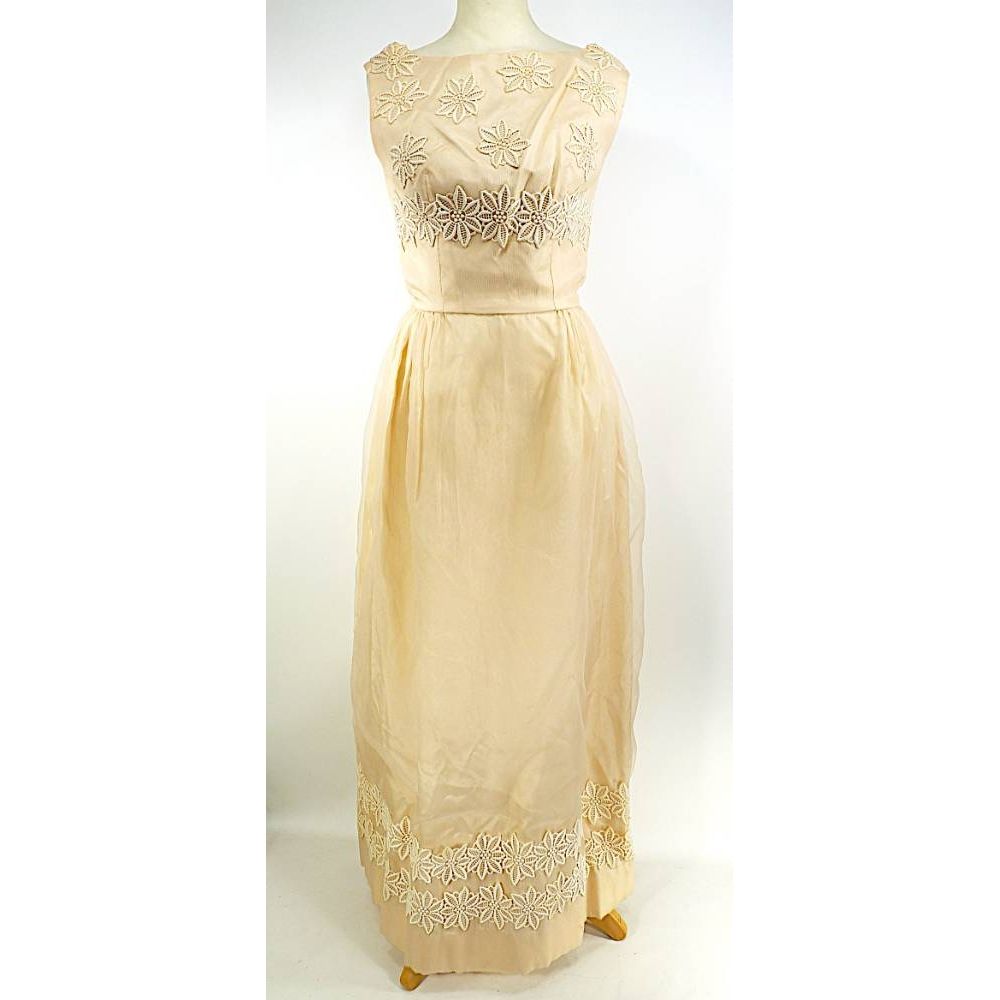 Vintage fashion lovers and collectors!  Look what we have unearthed in  the Oxfam online preloved fashion emporium. The palest beige, but not quite  peach,  back  to the sixties, Jean Varon, ladies designer vintage dress. A preloved dress with a fascinating pedigree and one careful owner to make you dream about proms and summer balls.
The gown is all about the silhouette and subtle tailoring. I can imagine Beth Harmon wearing a gown like this in the Devil's Gambit to celebrate her victory over Borgov. It is youthful and pretty and features a simple, elegant, feminine boat neck and a gathered over skirt embellished with hand embroidered flowers with a gossamer net overlay. This beautiful, understated, full length gown was recently donated to the charity for re-sale from a lady collector who purchased the dress from Harrods  in 1963.  The lady then headed off to America on a school exchange for a year and wore the dress to the local prom which she describes as straight out of the film Grease.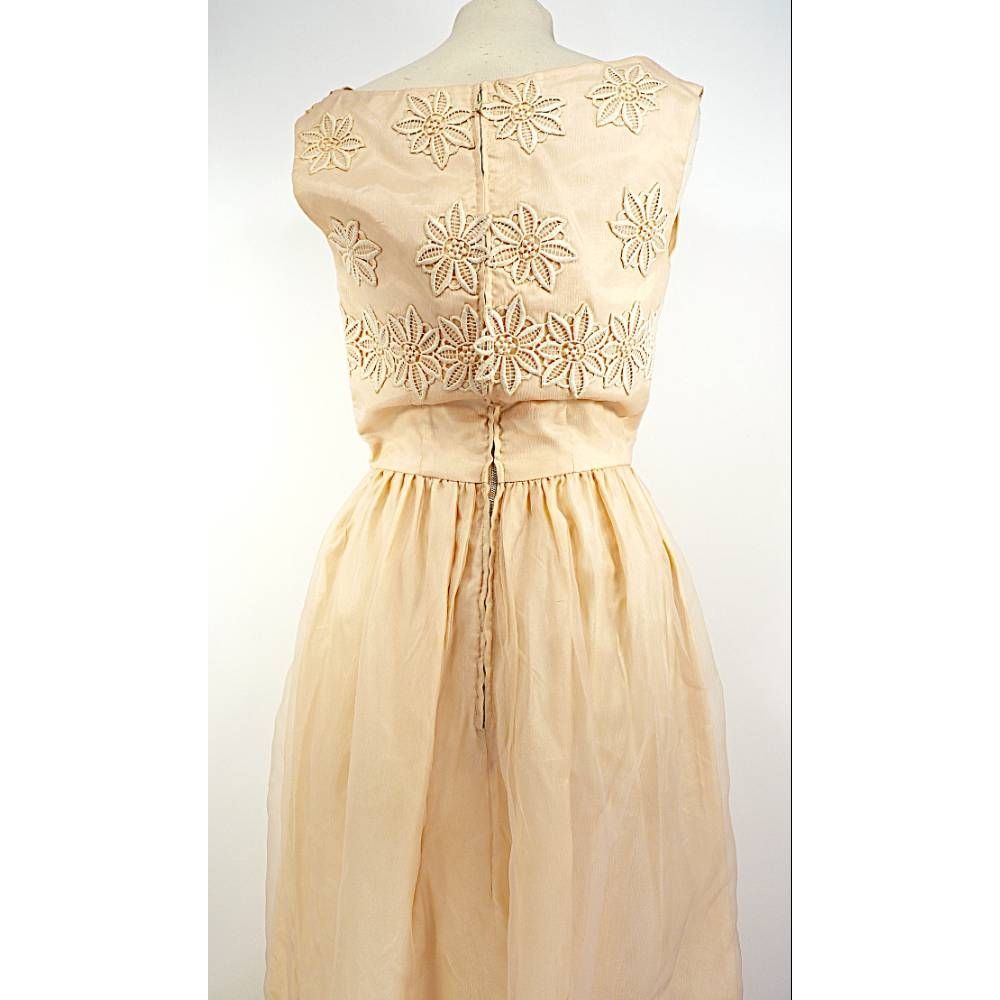 The influential designer  behind  the Jean Varon  label is John Bates. Bates designed Diana Rigg's strikingly futuristic op art monochrome outfits for her role as Emma Peel in the Avengers.  In 1965, his mesh  mini dress was picked as the dress of the year and  featured at the  Museum of Costume in Bath.
Many  fashion historians and Marit  Allen, the influential  sixties Vogue editor, believe that Bates not Mary Quant or Courreges invented the mini skirt.
Buy the  dress to wear this  Christmas and the gown will arrive with a photo of its original owner  and a history of the dress.
Please  note that  the owner removed the label from the dress because it "tickled her".  The dress is tiny and would bit a size 6-8 and bust size 32. Look good and feel like a sixties it girl  in this exquisite, one  of a  kind evening  dress  from the decade of fashion revolution.

The details, Jean Varon sixties full length dress, size XS, colour beige, chest  size:32, waist 24, condition used, very good.  Decade:1960s. Exact colour:Light Peach. No fabric details or care instructions. Price £120, postage £3.95.
.