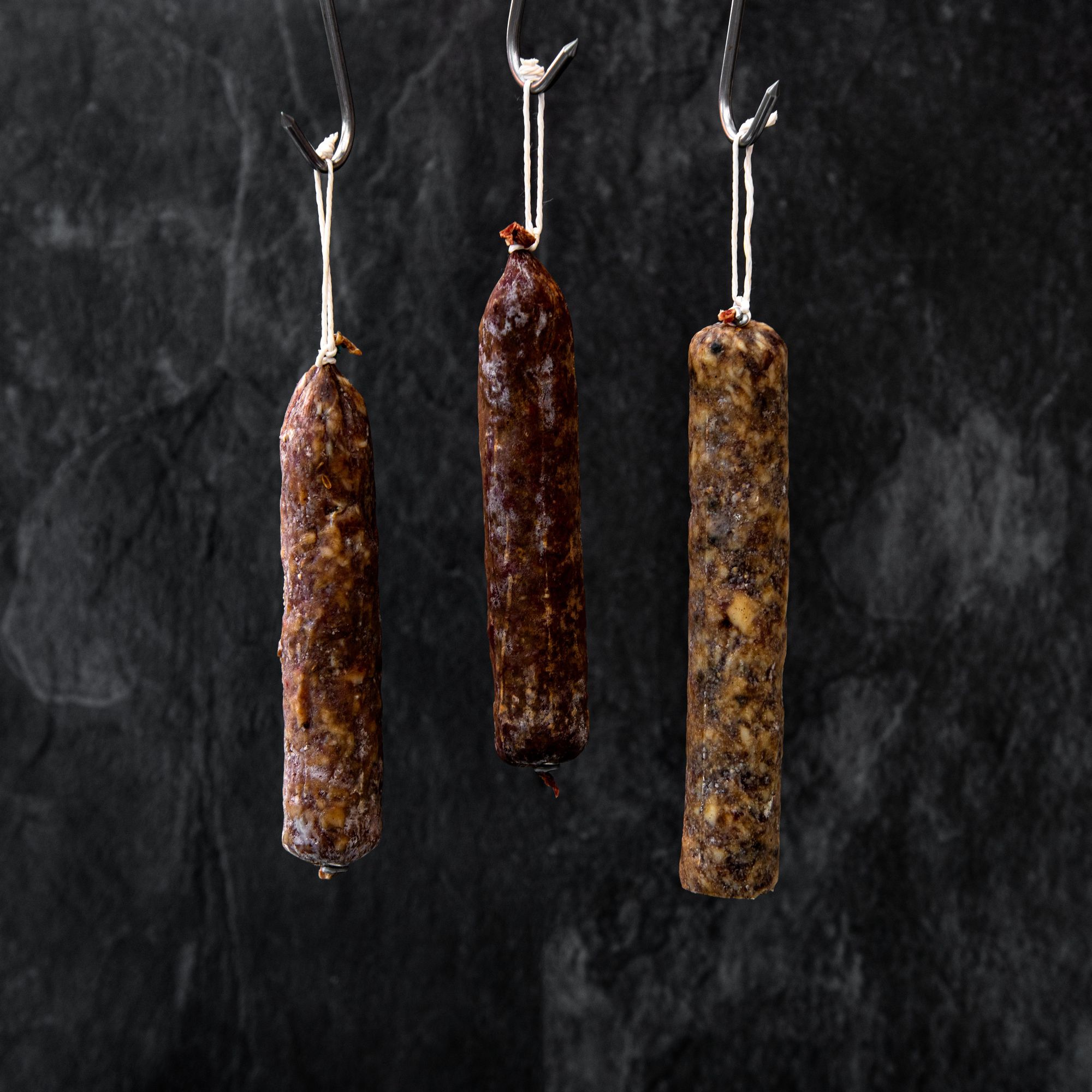 A Guide to the Very Best, slow, organic and Small Artisanal Food Producers, chosen by our Editor-in-Chief, Alison Jane Reid, and based on a lifetime's passion for regenerative organic food and farming. That passion was sparked by the exciting local food scene in my university city of Bangor, in Wales.
Deliciousness with love, talent, ancient craft skills and transparency is the order of the day! We hope you enjoy discovering these wonderful organic food heroes from tea growers in Darjeeling to Michelin Star chefs crafting exceptional charcuterie in Devon and rare and elusive salmon from Ireland. We will keep adding to the guide until it grows like little acorns into the best place to find real organic and slow food and support the regeneration of our fields, forests, tea gardens, coastal waters and wild places.
Here's to your next organic foodie feast, Editor, AJ.
Mani Organic Greek Foods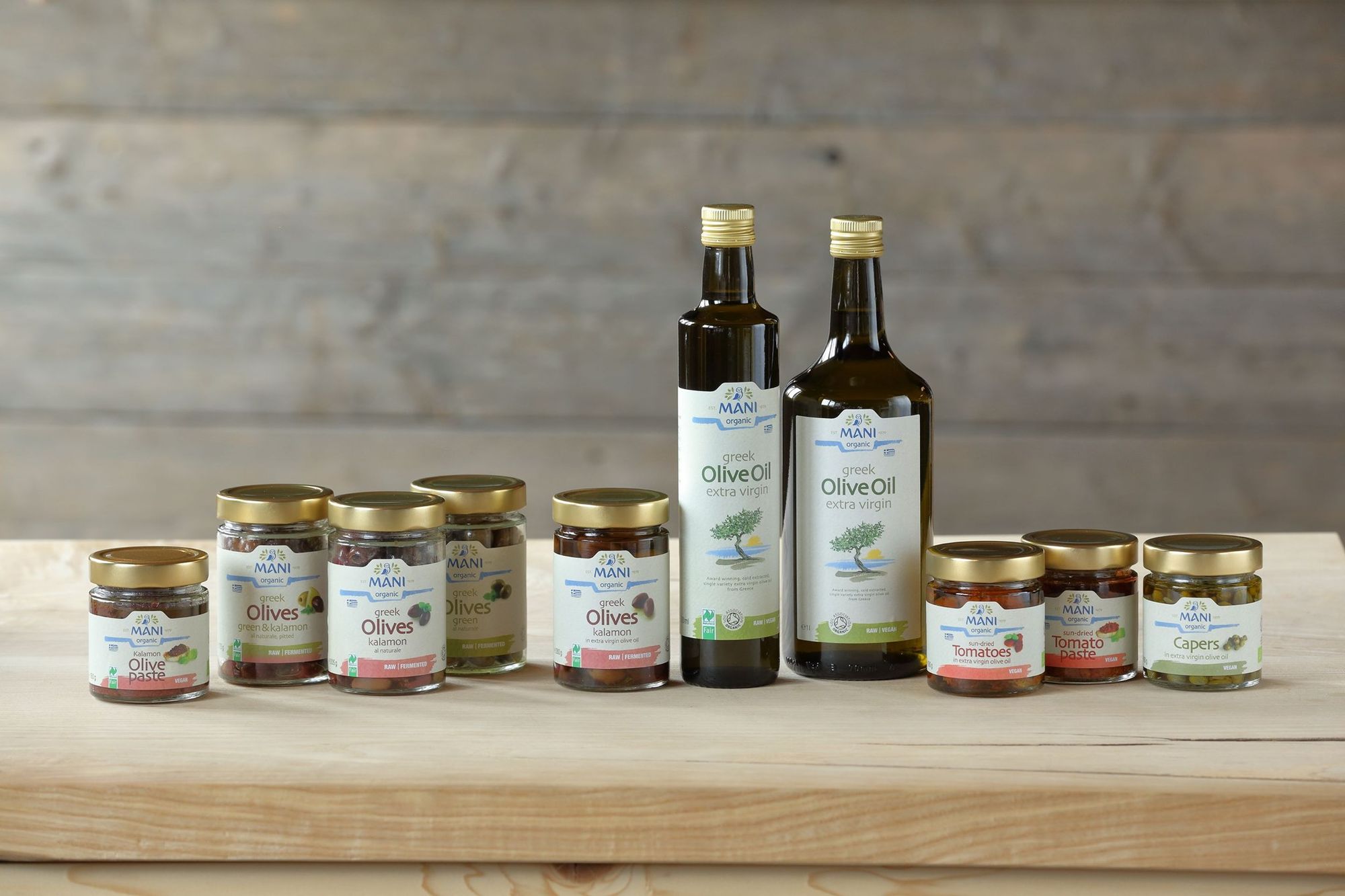 Mani Organic Greek Artisan Foods are the food of the gods. Everything this Greek artisan producer makes tastes sublime and offers the discerning organic gourmet extraordinary flavour, quality and a love for the soil and regenerative farming. Mani produces olives, olive oils and an exquisite array of store cupboard slow foodie treasures from sundried tomato paste to fat unctuous, lemony capers, inky kalamata pate and spectacular good olives. Mani's mixed olives in a jar are the juiciest, sweetest and most delicious organic olives produced under the Mediterranean sun, and come entirely unadulterated in olive oil or cheap seed oils.
Discover Mani's delicious slow organic Greek foods and you will always be able to create a sumptuous real food feast pronto - or let your imagination take you to the Pelloponese and back.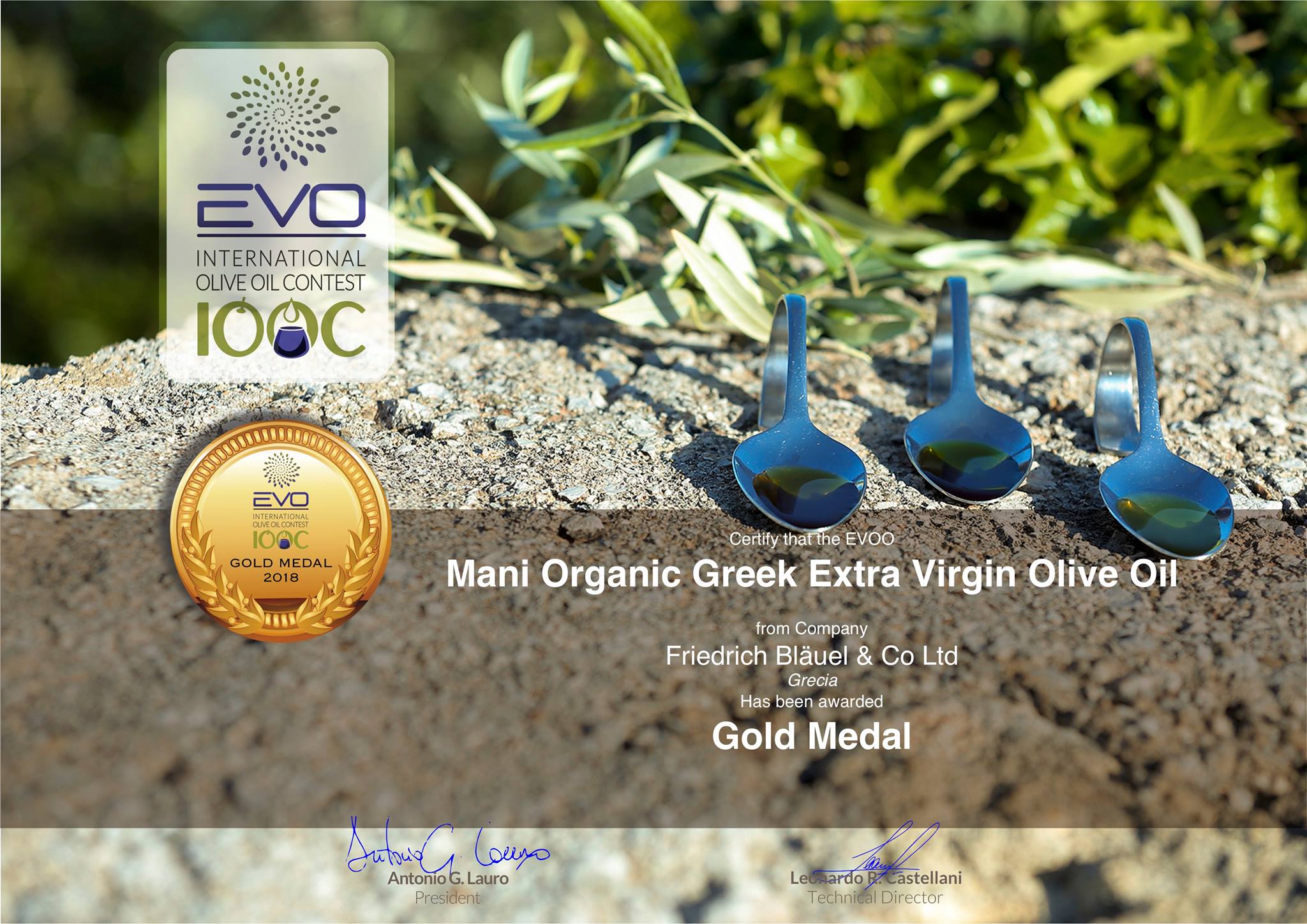 Mani Organic Greek Foods Visit the Website for stockists in your country.
Glenarm Organic Salmon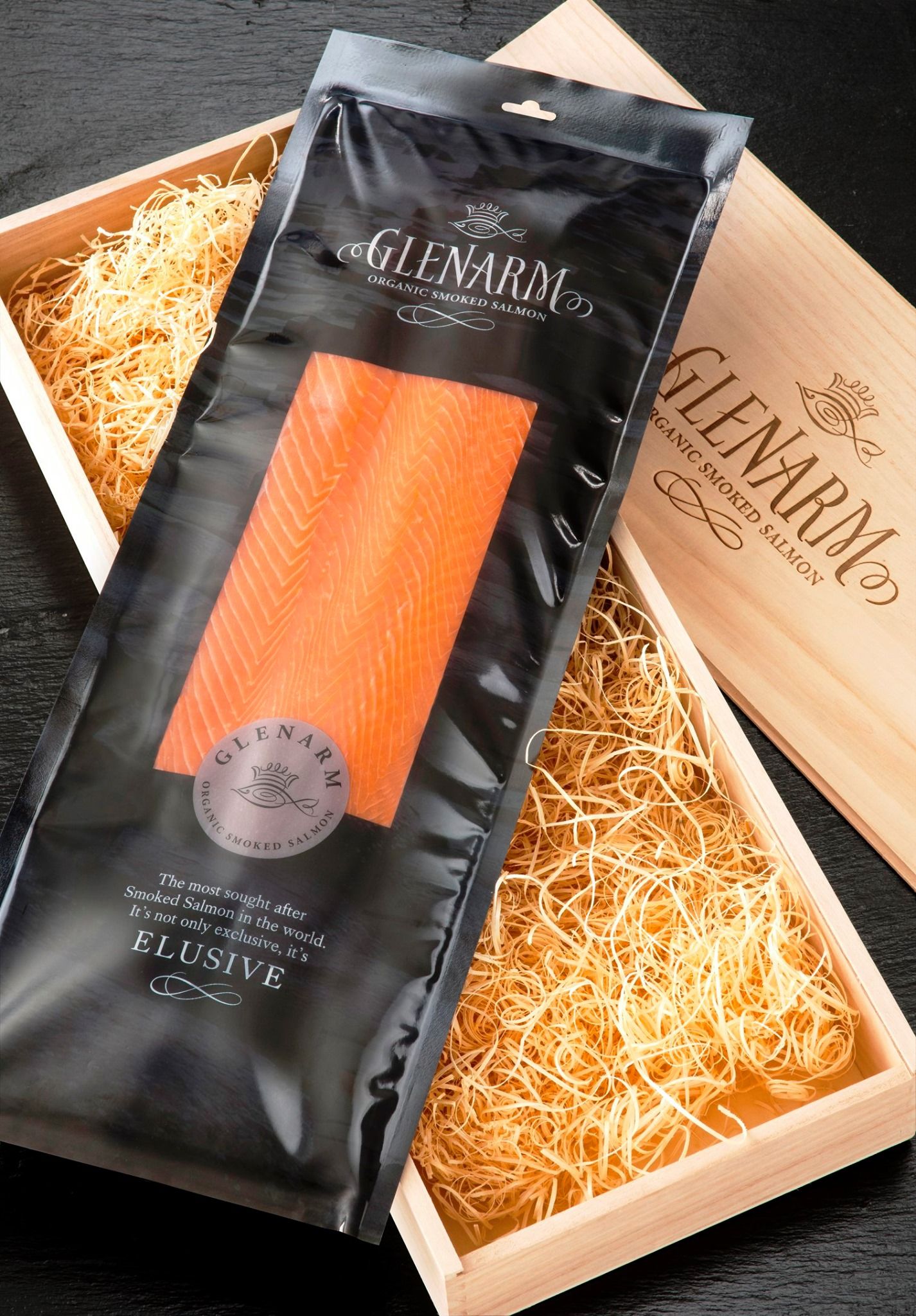 Given the tragic plight of the Scottish wild salmon, which is critically endangered due to overfishing and pollution, Glenarm Organic Salmon, farmed off Northern Ireland, in the fast-flowing waters of the Irish Sea is the next best thing. Of course, the proof is in the eating, and Glenarm salmon doesn't disappoint. The salmon gets plenty of exercise to mimic nature, and this is reflected in a lean fish, which has a melting, silken texture, a well-rounded flavour and a delicate, buttery smokiness that is not in the least overpowering or harsh. Organic farming also offers much tighter regulation, high standards of welfare and more limited supplies, making the salmon elusive and sought after by the likes of Fortnum and Mason, Abel and Cole and Riverford Organic.
Rare and Pasture Organic Charcuterie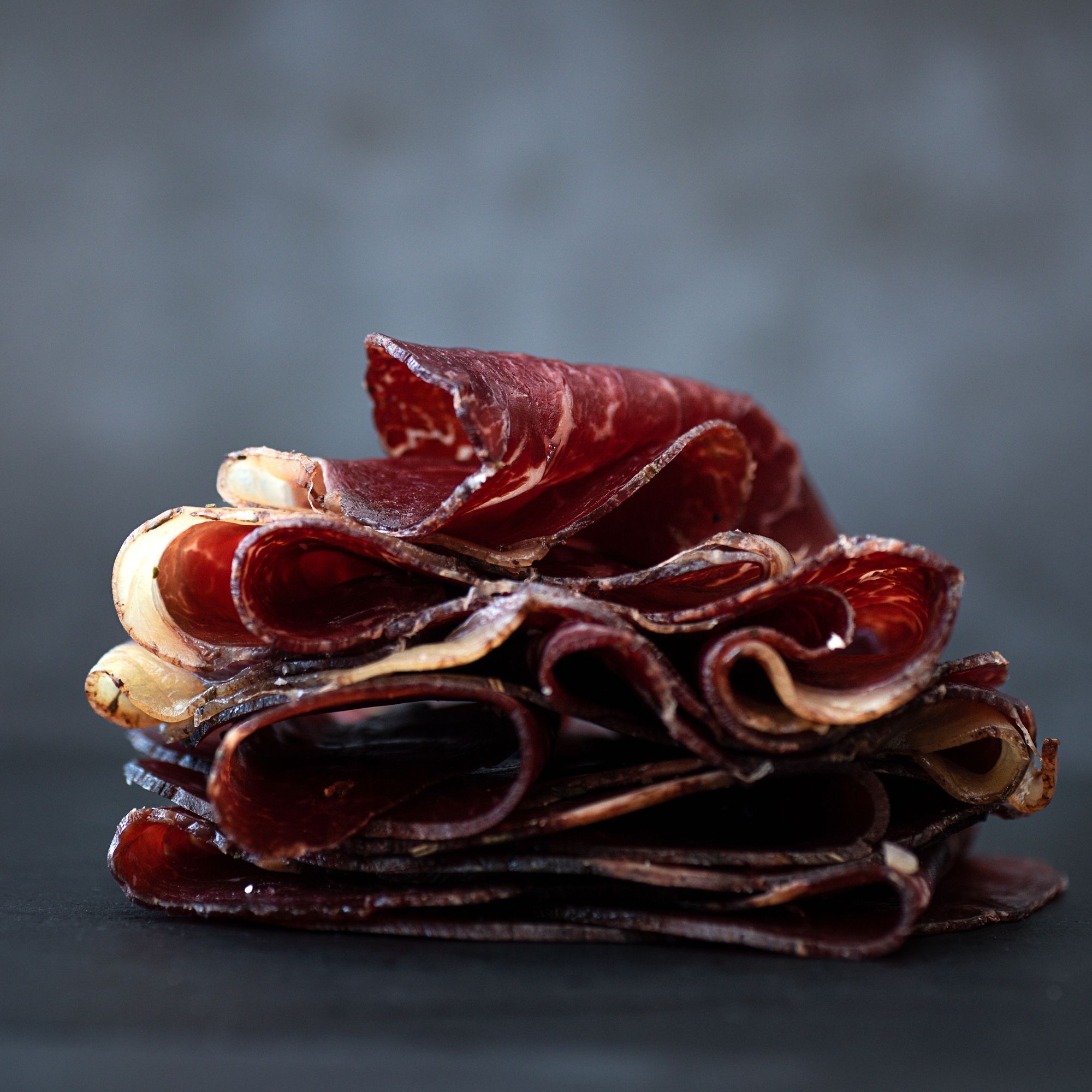 Organic, pasture-reared meat is on the menu for vibrant health and carnivore diets. Rare and Pasture are slow, craft makers of the most scrumptious organic and pasture-for-life charcuterie using meat from their own regenerative herd at Fowlescombe Farm in Devon, England.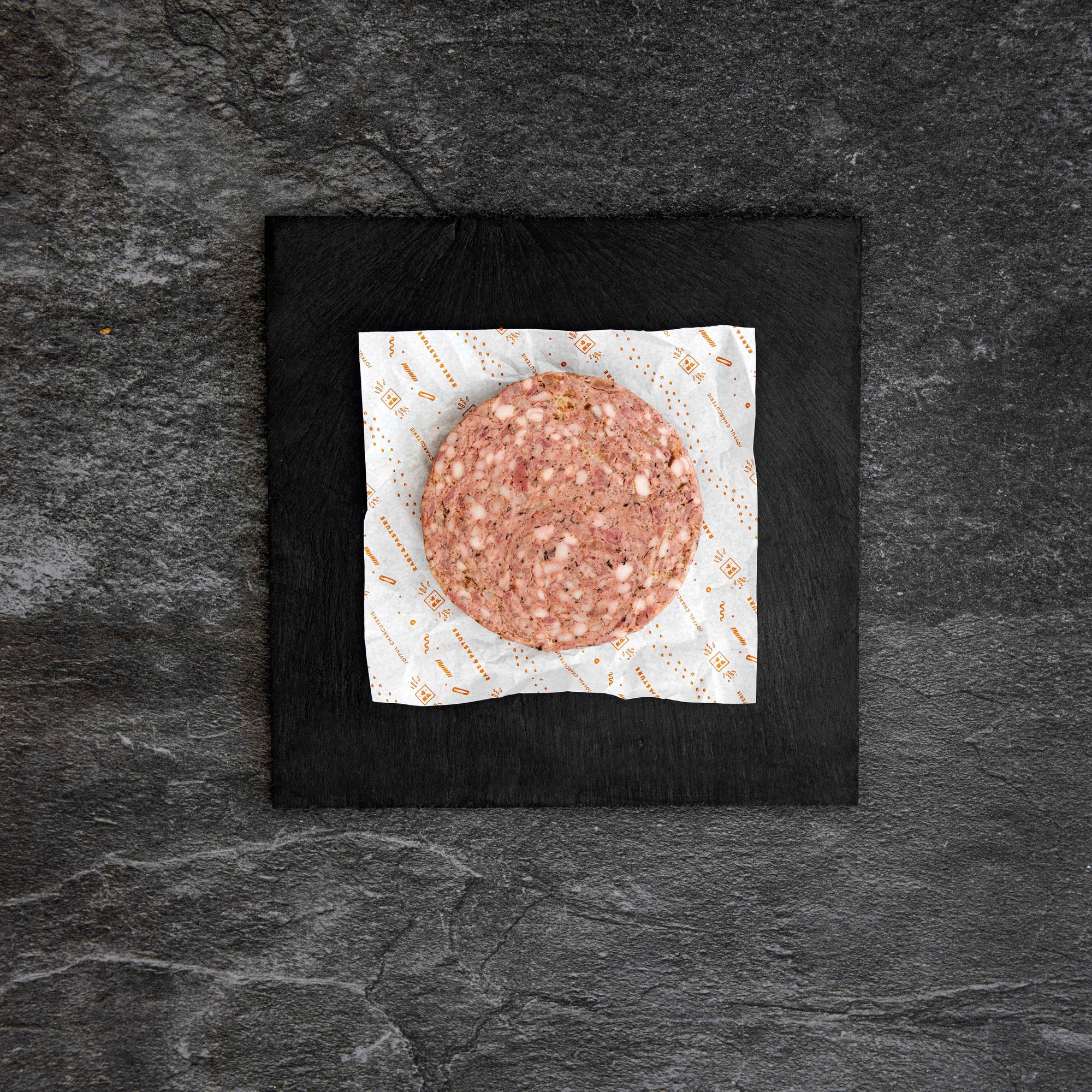 Michelin star chef Brett Graham is the man at the helm, crafting authentic, earthy salamis, sweet, deli-style black foot hams, piquant cooking chorizo and sublimely good, melt in the mouth, country pate which is a taste sensation. Brett also crafts a selection of different flavoured frankfurter, which regularly garners rave reviews from devoted regular customers.
Rare and Pasture are devoted to producing seriously good food using traditional methods of charcuterie making that is good for humans and nurtures and protects biodiversity, with the highest animal welfare standards.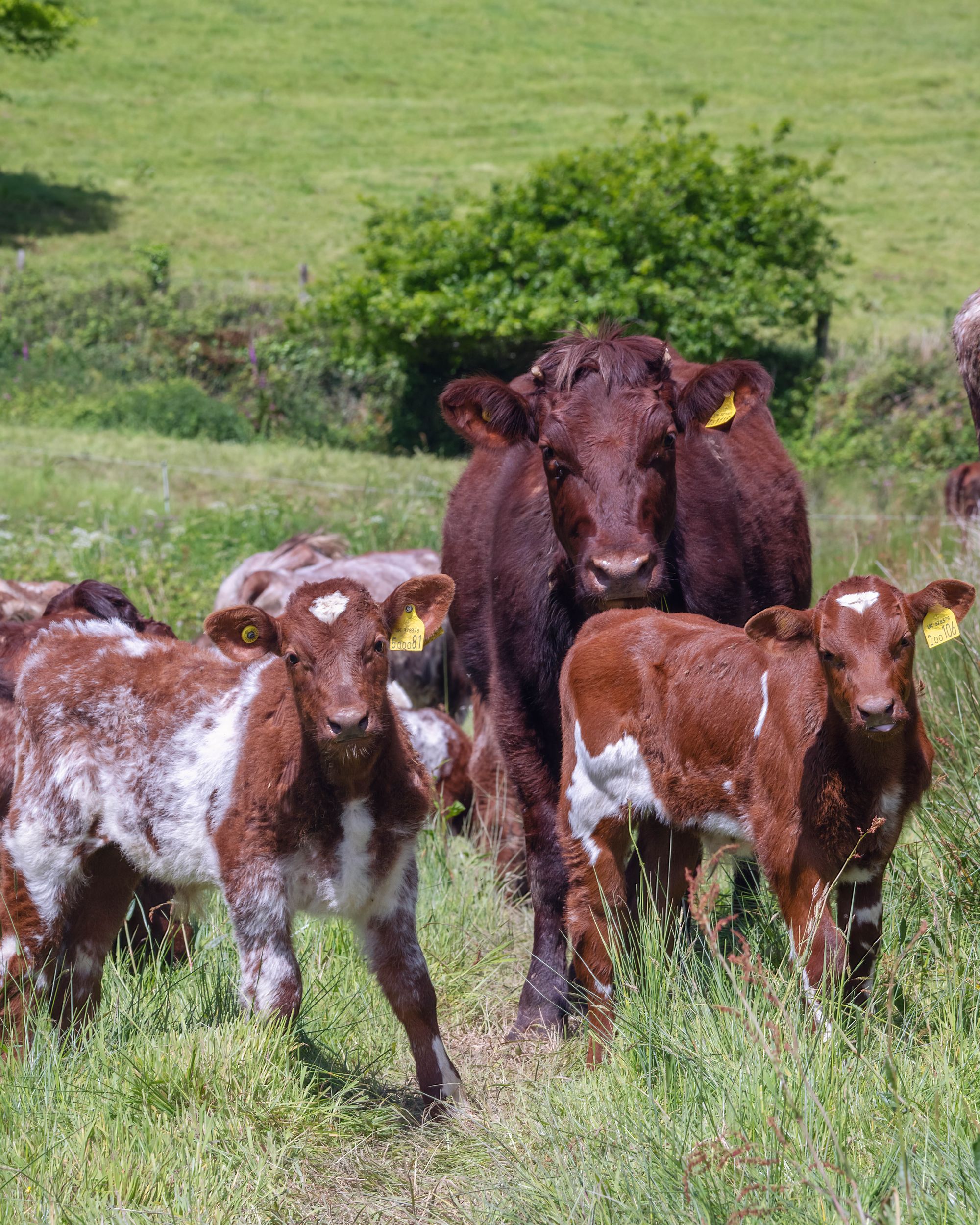 Note from the editor. I feel excited every time I open my box from Rare and Pasture. The quality of the charcuterie is stunningly delicious.
Hampstead Organic and Biodynamic Tea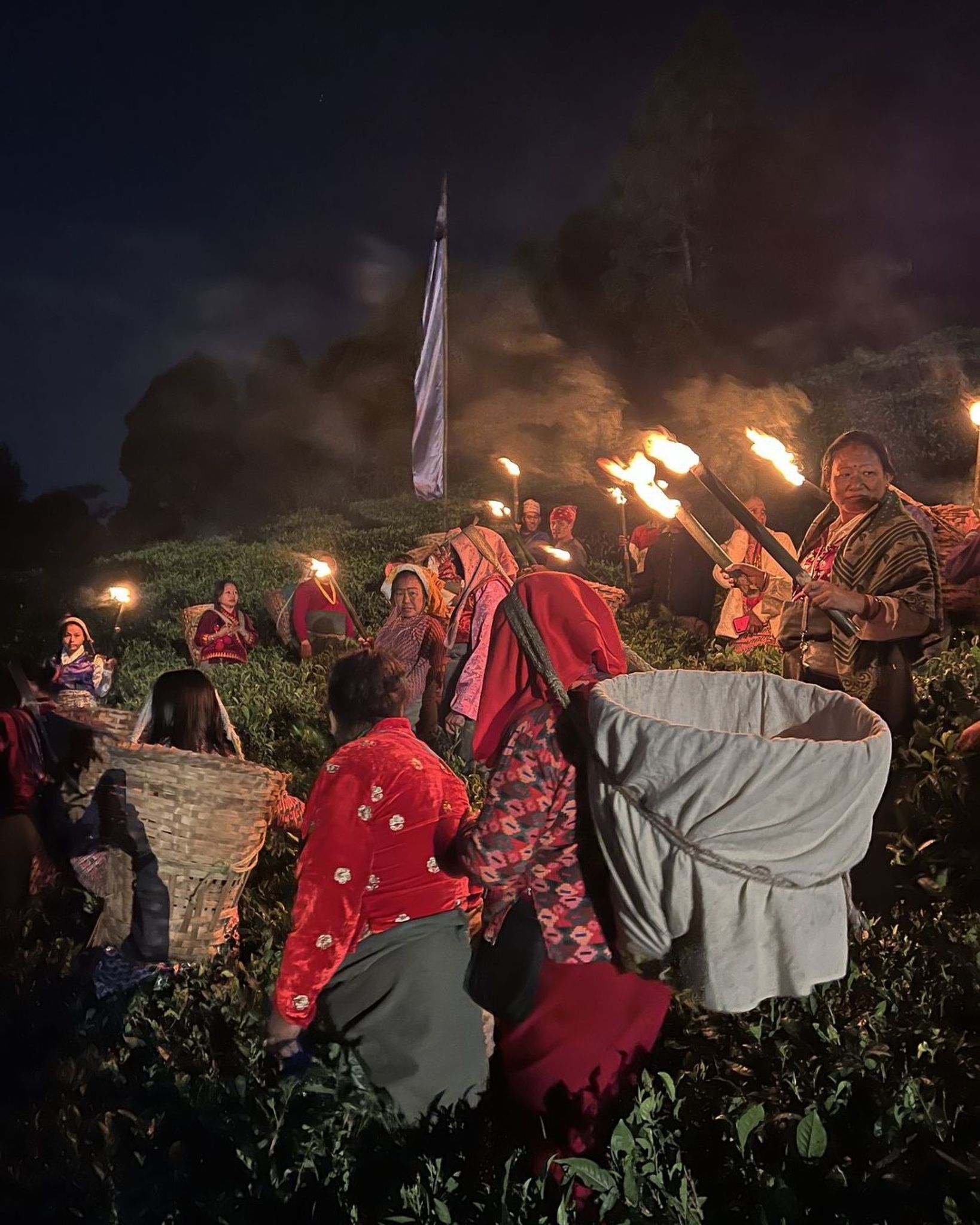 There is tea and then there is Hampstead Organic Tea which comes from the beautiful Makaibari Tea Garden in Darjeeling. I discovered this wonderful artisanal organic tea company when Kiran, the founder, offered me a cup of their organic Earl Grey Tea at an organic trade show open to the press. The tea tasted like no other Earl Grey - sophisticated, delicate and wonderfully uplifting - and as a devoted tea drinker, I was instantly captivated. So why is the tea so good? Well, it's down to looking after the soil, the tea plants and the entire ecosystem of the tea garden, which is treated as a holistic system from the tea to the glam lady tea growers and pickers. You could say that the tea is nurtured and pampered to bring out the bouquet of the tea from malty, rich Assam to fruity, fragrant Rooibos (my favourite) and a wonderfully sweet and balanced Chamomile tea without a hint of bitterness.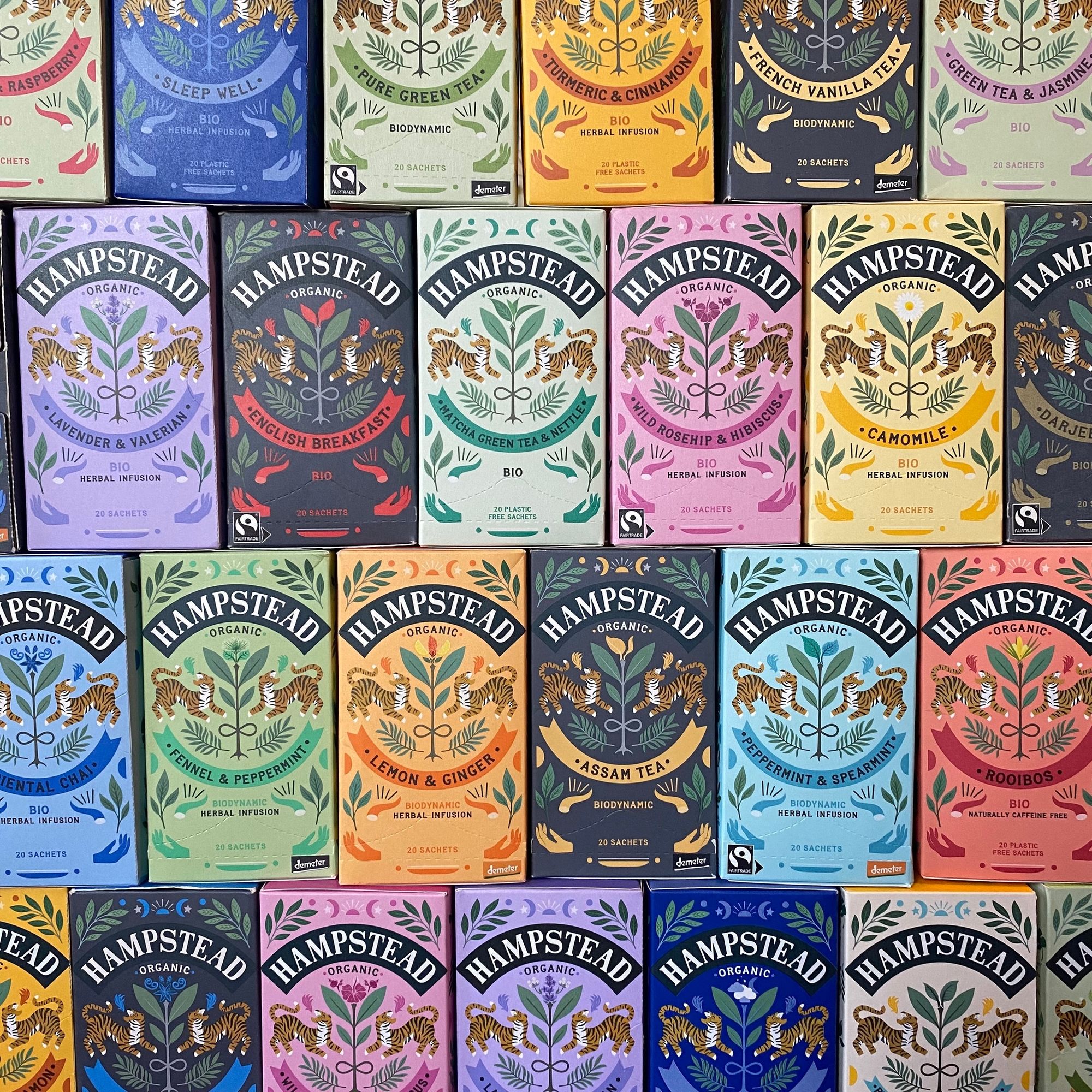 Hampstead Tea uses fully compostable tea bags and the bestsellers are also available as loose-leaf teas.
Erbology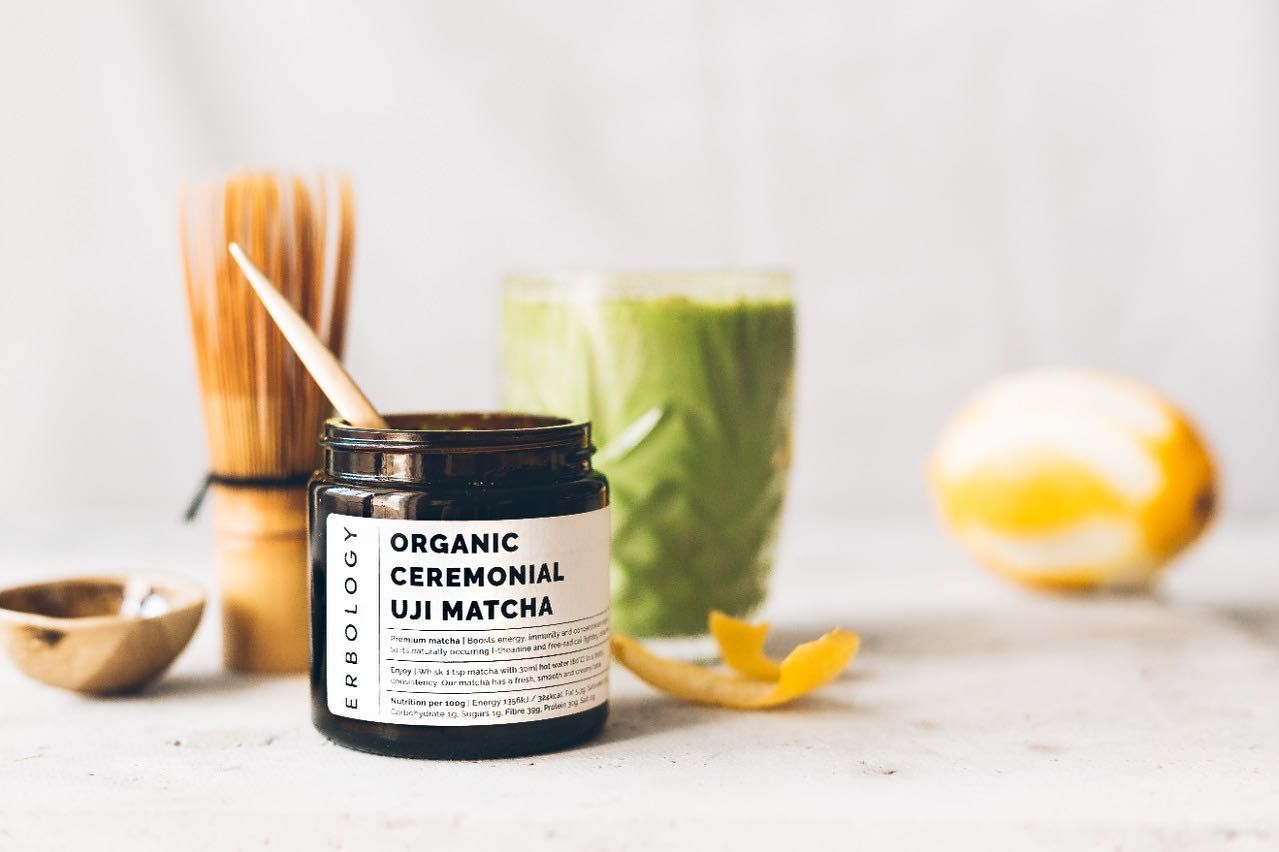 Erbology is the most extraordinary place for the slow food as medicine lover to discover organic store cupboard foodie treasures from the freshest, sweetest best tasting organic walnuts of all time, picked to order for supernutrition and freshness, to curious hand-pressed botanical juices made from seabuckthorn berries, aronia berries, bergamot and aloe vera. Tip - order the shots taster bundle and have fun turbocharging your smoothies, putting a zing in your water or making extraordinary cocktails.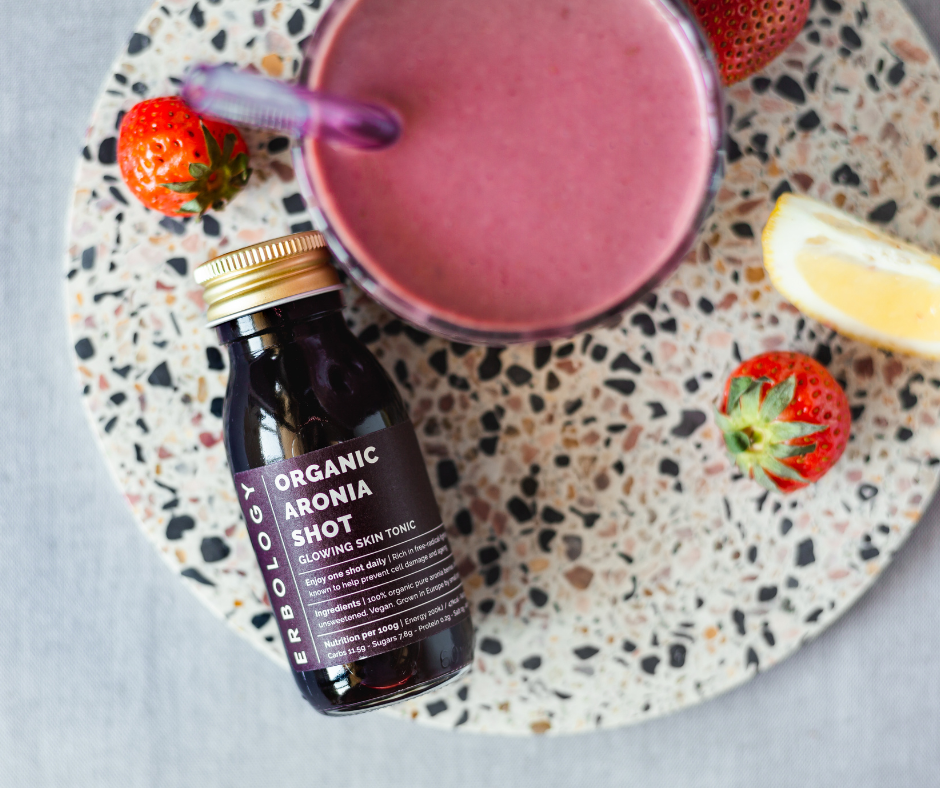 The founders work with small regenerative farmers in Eastern Europe and the focus is always on small-batch, artisan foods delivered from the farm to you as quickly as possible. Erbology also turns these raw foods into delicious store cupboard staples including energy balls and rustic granola made from ingredients you have never heard of before. They taste yummy. If Culpepper were alive today, he would love Erbology. Star products include the juiciest dried prunes - perfect for baking - high-quality oils, flours and bright emerald, ceremonial Matcha tea which comes in a reusable glass jar.
This guide will continue to grow and grow and be updated. Share it, tell your food-loving friends and support us to write more and more articles that make your day.
Copyright Alison Jane Reid/The Luminaries Magazine November 2023. All Rights Reserved.
Independent Slow Journalism Needs You. Become a Paid Subscriber Now. Support The Luminaries Magazine.