A celebration of nuts and seeds with gluten free bread crumbs. Enjoy!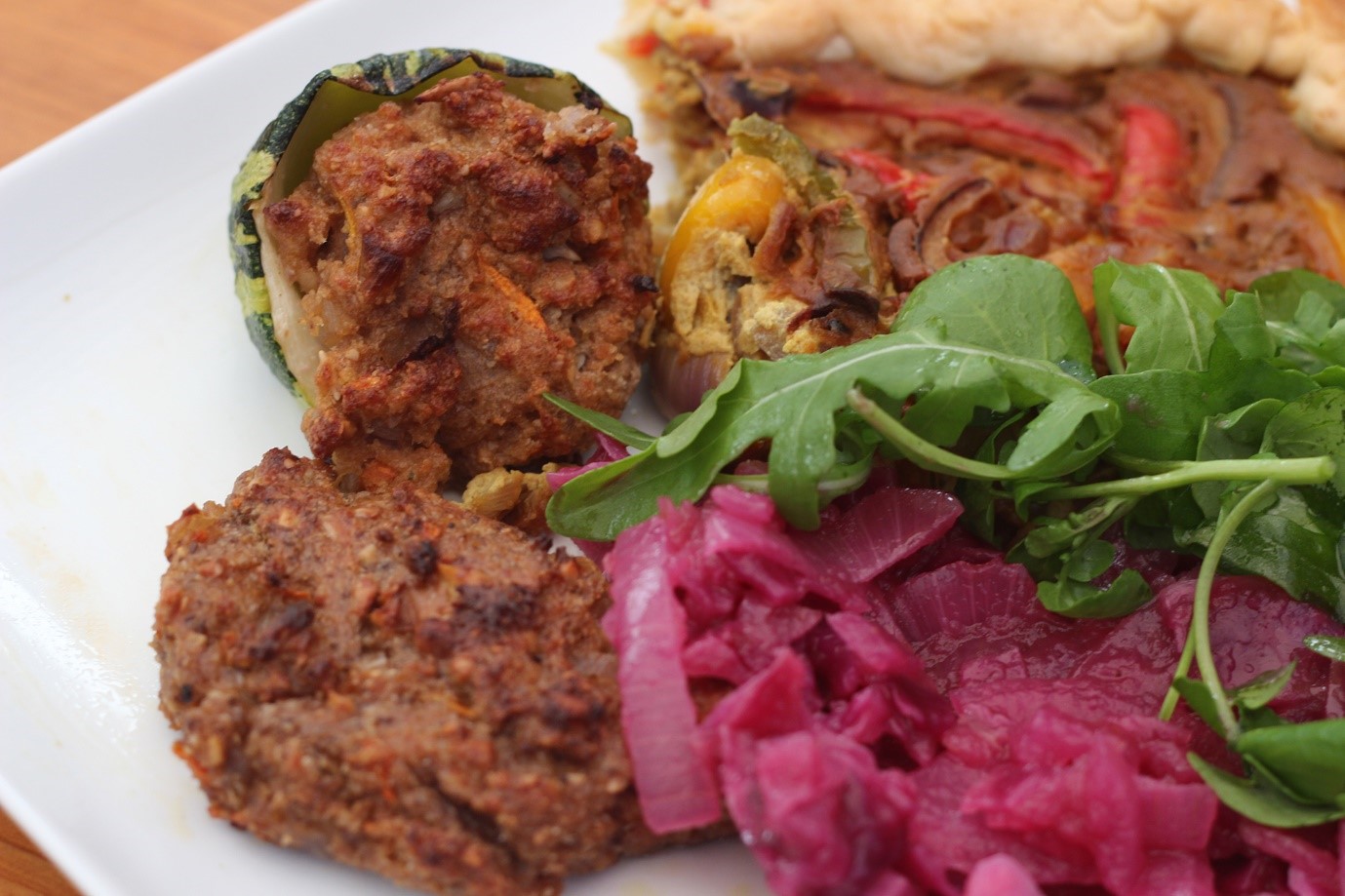 Ingredients:
1 onion sliced
1 tbsp olive oil
1 stick celery sliced
1 small carrot grated
200 g cashews
100 g gluten free breadcrumbs
1 tsp mixed herbs
100 ml stock
1 tsp yeast extract
salt & pepper to taste
Method:
Preheat the oven to 180 degrees.
Sauté the onion and celery in the oil until softened.
Add the grated carrot and cook for another 2 minutes. Set aside.
Grind the cashew nuts and mix with the breadcrumbs and the mixed herbs.
Stir in the cooked vegetables.
In a small saucepan, bring the stock to the boil.
Remove from the heat and stir in the yeast extract.
Add enough stock to the nuts and breadcrumbs to make a moist, but not sloppy, mix.
Set aside to cool for 5-10 minutes.
Stuff vegetables or roll into loose balls and bake for 20 minutes. Or it can be used to fill your favourite vegetable.
This delicious recipe is from Keith Squire's new book 'Cooking With Love' which you can buy here!