Serves 1
Ingredients
For the caramalised peach and pomegranate topping:
½ Peach, sliced
Handful of pomegranate seeds
Handful of flaked almonds
1 tsp of coconut oil
2 tsp of coconut sugar
Method
In a small pan gently melt the coconut oil with 1 tsp of coconut sugar. Add the chopped peach and allow to simmer for 1-2 minutes then give everything a good mix and heat for a further 1-2 minutes stirring continuously. Once the peaches are golden and slightly soft transfer them onto a small dish, add another tsp of coconut sugar and cover
Use the same pan to cook your oats. Heat the oats with half of the water on a medium heat. Once the oats start to simmer and most the liquid has been absorbed turn down the heat and add the remaining liquid and salt
Mash the banana then add it to the pan and stir through
Once all the liquid has been absorbed add a final splash of milk, give everything one last mix and transfer into a bowl
Top with the gooey and golden caramalised peach (with all the sweet juices too), pomegranate seeds and a handful of flaked almonds.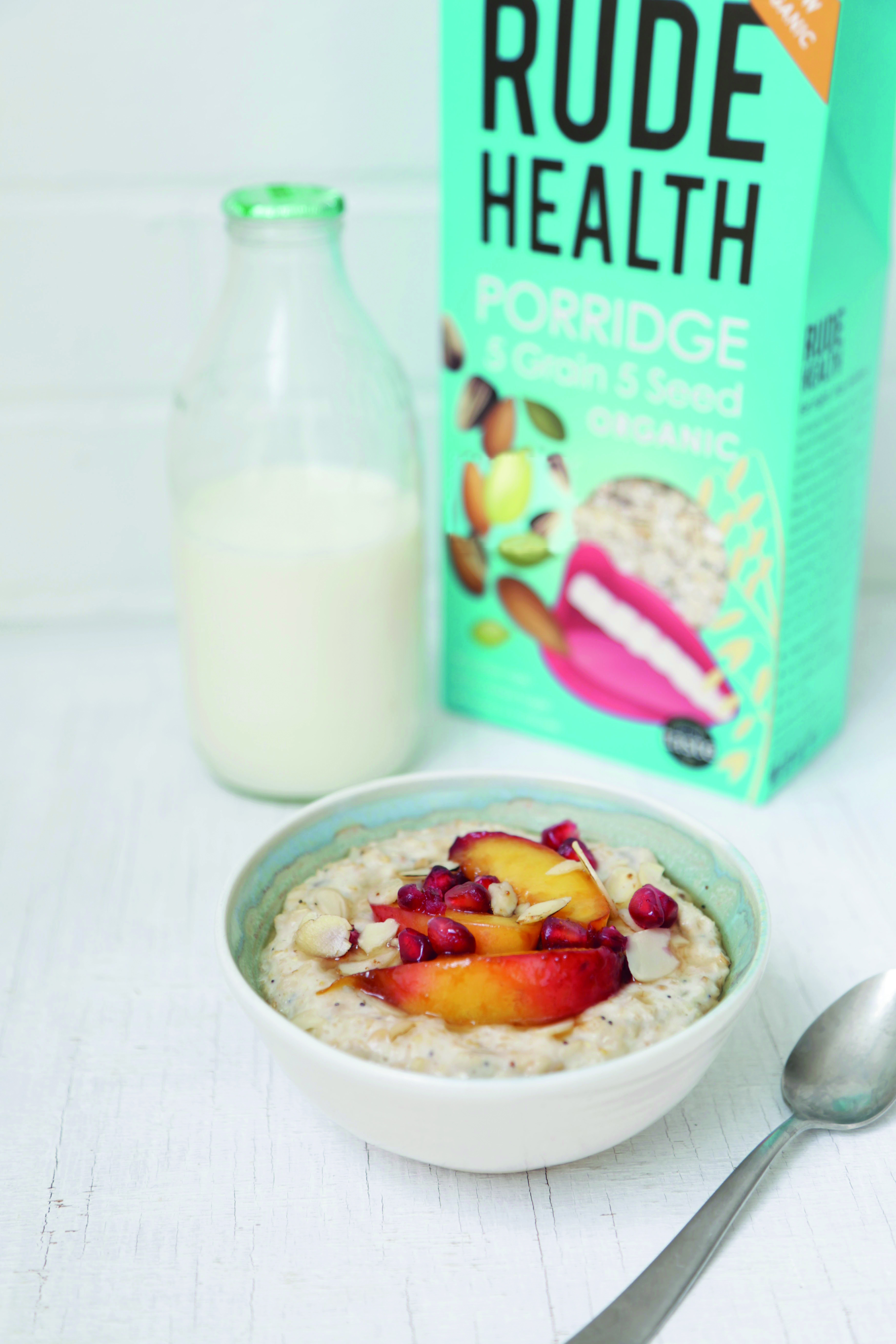 Recipe from www.rudehealth.com
Rude Health is a London-based food and drinks company co-founded and led by Nick & Camilla Barnard. The company sources their ingredients from fields, orchards and vines  and its food is free from thickeners, preservatives, colourings, flavourings and other additives.