This month our editor AJ interviews the man who would be king, British actor and consciously organic, good life, nature lover Noah Huntley who has developed a taste for playing tragic, ill-fated kings and unfathomable war heroes. How many men can lay claim to being poisoned and cruelly slain with a dagger whilst in bed with film diva Charlize Theron, as in Snow White and the Huntsman? " I do get bumped off a lot, but I am not complaining. Getting to die in bed with Charlize Theron has to be the ultimate male fantasy," suggests Noah smiling boyishly. It's a similar scenario in The Royals, when his lover, Queen Helena, played with a venomous allure by Liz Hurley fails to have him assassinated to cover up their clandestine affair and illegitimate love children.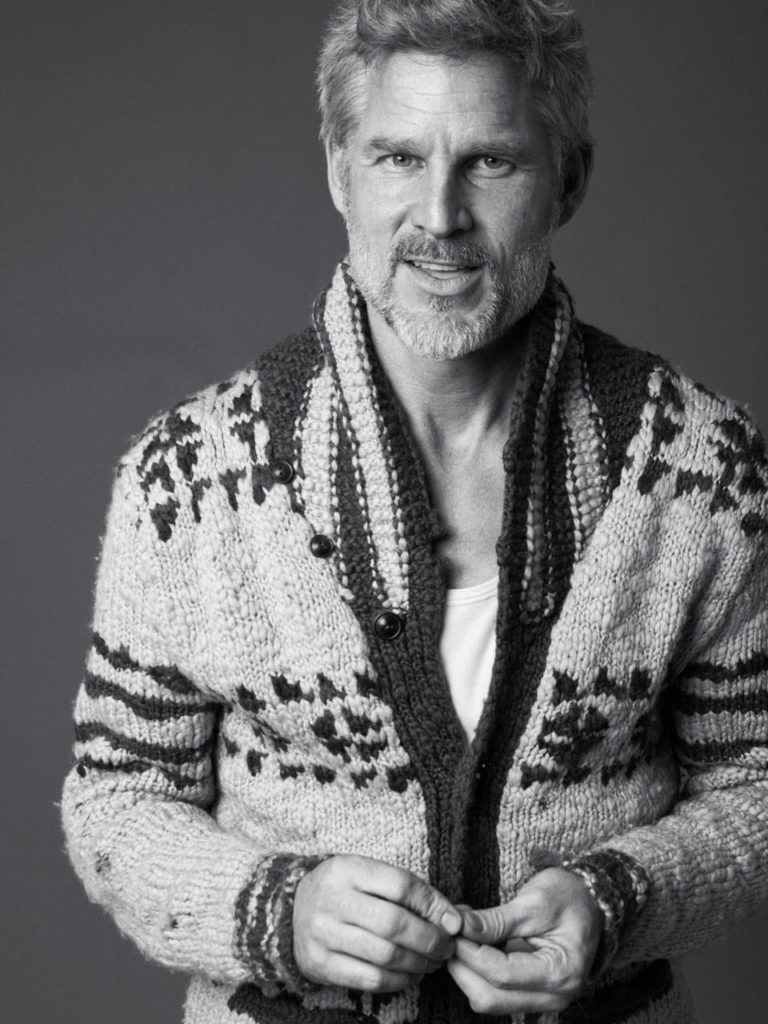 In person, Huntley comes across as shy and modest, and it's a quality you can see in his latest role on Netflix. He plays Elliot Macdonald, the ever so slightly English eccentric, wealthy owner of a riding stables and the father of Celine Buckens pushy, horse-mad Mia in Free Rein on Netflix – think of it as Mean Girls with ponies, raging hormones, cheekbones you could dine off and ridiculously over the top fashion more at home on Hollywood Boulevard than a quiet, emerald English island.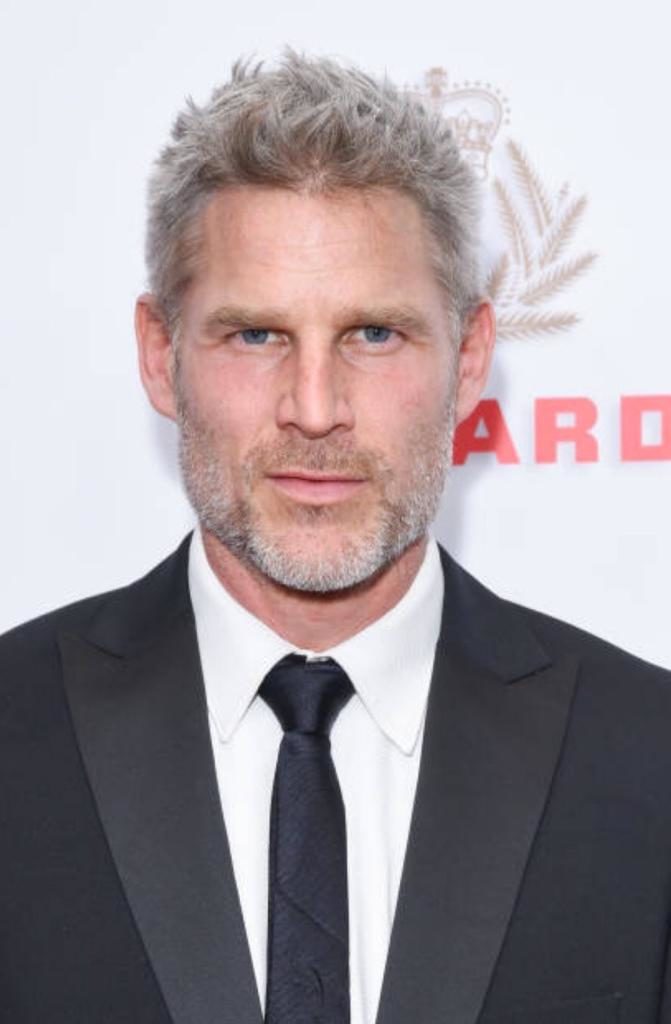 When he isn't playing an inscrutable war hero or an English gentleman, Noah is to be found digging his organic allotment in the wilds of the English countryside, feeding the birds and cooking up a conscious, comforting organic feast in front of a roaring log fire. Noah admires the director Danny Boyle and says that he has the confidence and 'childlike enthusiasm' to let actors explore a role before the camera starts to roll. Oh, and ladies and gentleman, Noah declares that a 'little dirt and disorder is a good thing'. We couldn't agree more! Now read on.
Living the Organic Good Life
1. I'm definitely an 'eat to live' type. It serves my 'flight not fight' nature best! I mostly buy organic food at my local greengrocer or farm shop.
2. Who doesn't like to be cooked for?! That said, I do like to know where my food comes from and how it was produced. I do enjoy cooking. I enjoy the creative process, melding good quality local and organic produce, tastes and textures, as much as knowing what doesn't work together. I tend to grave a vegetarian diet in England when it's freezing and a plant-based diet when I'm in temperature, sunny LA.
My Organic Food Heroes
3. California days have left me craving leafy greens and quinoa. Those, perhaps with some marinated tofu would be staples for me. Savoy cabbage steamed, then salted and coconut oil added makes me happy. Charred kale in a skillet or chicory roasted or grilled makes me hungry. Pomegranate seeds, pumpkin seeds, and pine kernels are great toasted and added to anything. Zhoug sauce is a current favourite. Horseradish mashed potatoes have their place on wintry evenings…I'm getting too hungry to continue this conversation!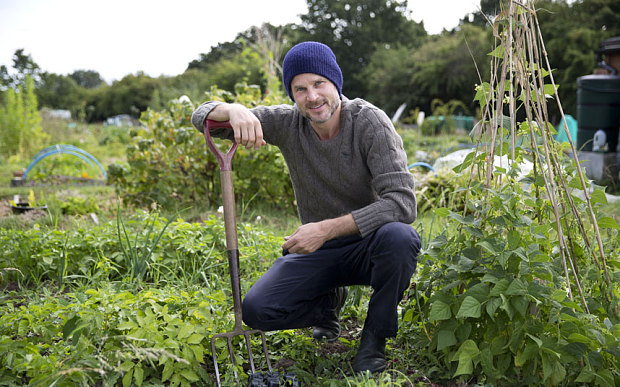 A Little Dirt and Disorder is Good!
4. At home, I'm pretty green and organic. I see the home as an extension of the body. It seems counter-intuitive to get super clean on the inside and ignore your surroundings. That said I'm not an OCD obsessive. I think a little organic dirt and disorder can be a healthy thing. Homewares I'm on top of. Energy-wise, I'm still linked into the grid, albeit with an energy provider focussing in renewable energy. I'm a sucker for a log fire though. Sorry trees, you are greatly appreciated and replanted thanks to the Woodland Trust. Furniture-wise, I try to re-use and recycle. But I have been known to enter the IKEA matrix. #nosaint
The Best Tiramisu Ever!
Favourite Foods: Cafe Gratitude in LA does the best plant-based Tiramisu EVER! I love broccoli and avocados. I probably eat too many of them. Blackstrap molasses makes my porridge mornings. I try to avoid crisps and Pringles because of their added MSG. But I'm struggling with Salt 'n' Vinegar Squares at the moment.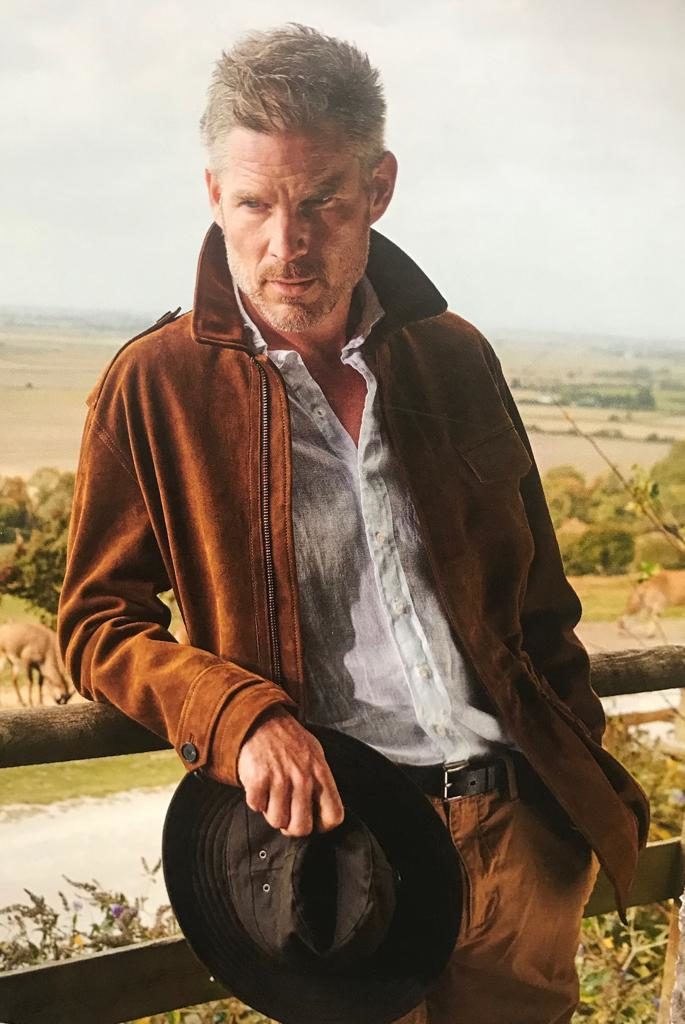 6. I am currently in the countryside back in England. I am becoming a keen ornithologist. Mainly, because the birds scurry around the food I leave for them outside the kitchen window. I am also writing. Just for myself currently but I'd love to get something published too. Ancestry.com continues to fascinate me. Particularly in conjunction with 23&Me's DNA Profiling. It makes history personal, which is so much more exciting than simply remembering dates by rote.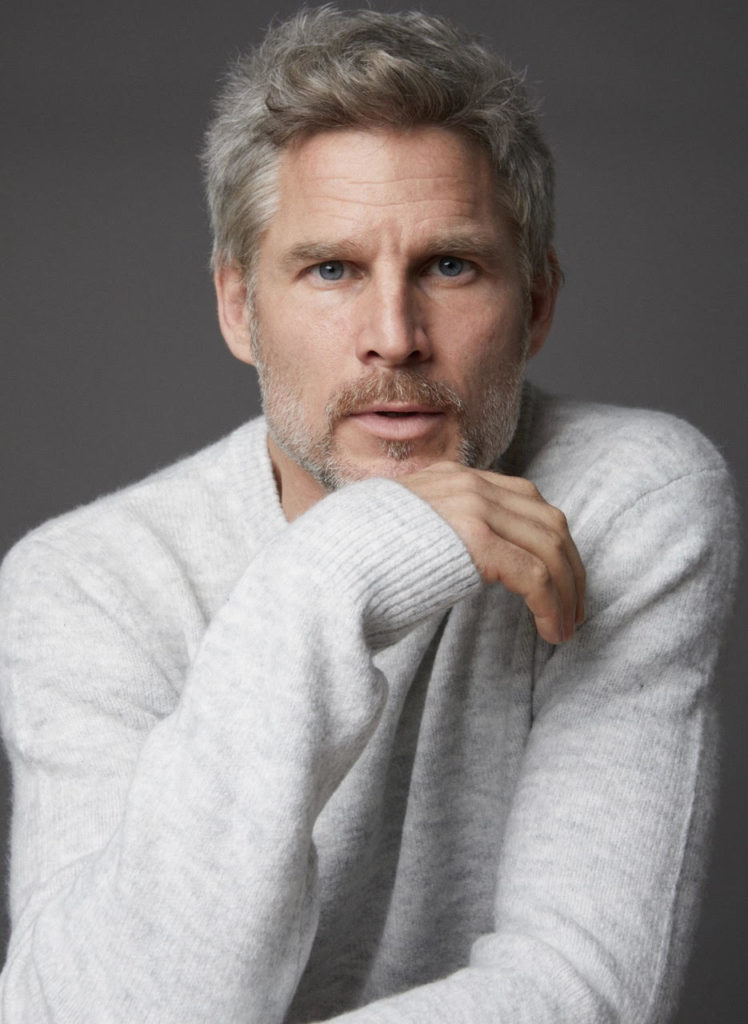 7. Bicarbonate of soda and vinegar makes a potent eco household cleaner. I have an ozone machine that is amazing for clearing spaces that need fumigating. I'm not sure if it's technically 'green' but it's like the fresh air after a thunderstorm rather than a more scary, suffocating chemical potion.
The Dalai Lama Keeps Me Smiling
8. I admire all truth seekers. It's so easy to blame others for what seems wrong in the world. The Dalai Lama generally keeps me smiling.
9. Favourite place in the world? I'd say wherever home is. But less existentially, I love south of Bergerac, Southeast of Cadiz, the spirit of Brazil, The Raja Ampat Islands…India…wherever there's adventure really.
10. Greatest Luxury: John Masters' organic haircare products.
Philanthropy Over Bigotry
11. Passionate about: Common sense over corporate greed. Philanthropy over bigotry. Individuals being able to explore and express their truth.
Noah Huntley was speaking to our Editor-in-Chief Alison Jane Reid. Portraits of Noah by Bartek Szmigulski. Watch Free Rein on Netflix