Ingredients:
1 box of Rude Health 'fruity date porridge'
250g salted butter
150g light soft brown sugar
7 tsp golden syrup
50g pumpkin seeds
1 tsp cinnamon
1 vanilla pod (scraped of its seeds)
Method
Preheat the oven to 160c.
In a large saucepan place the butter, sugar and golden syrup.
Heat over a medium heat until all the butter is melted and the mixture starts to bubble.
Remove from the heat, and add the cinnamon and vanilla seeds and mix evenly.
Then add the porridge oats and pumpkin seeds, stir until very well coated and combined.
Take a small baking tray lined with greaseproof paper and spoon the flapjack mix into the tin.
Ensure the mix is properly pressed into the tin with a level top.
Cook until it just starts to colour and become golden.
Remove from the oven and serve. Enjoy!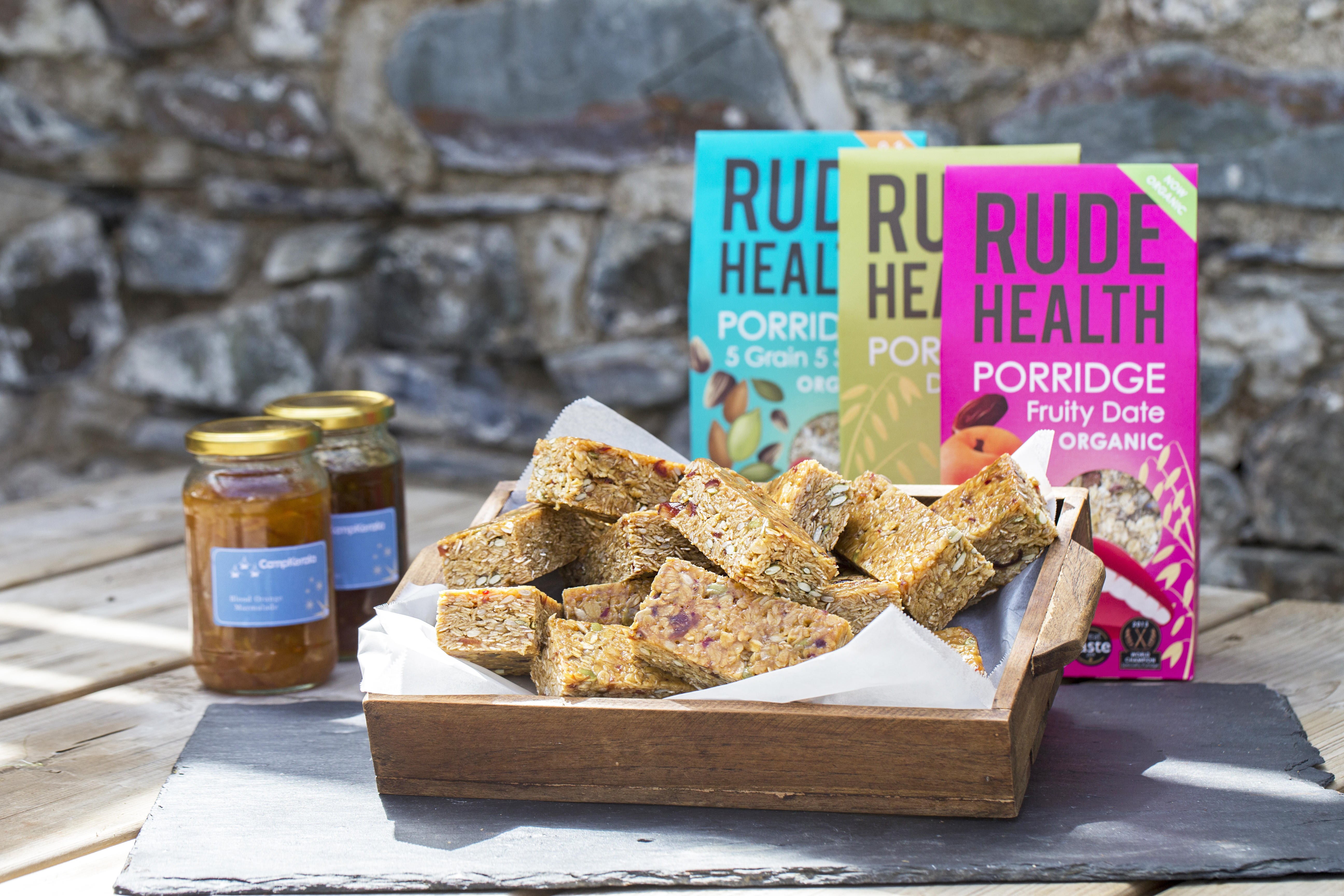 Recipe from www.rudehealth.com
Rude Health is a London-based food and drinks company co-founded and led by Nick & Camilla Barnard. The company sources their ingredients from fields, orchards and vines  and its food is free from thickeners, preservatives, colourings, flavourings and other additives.