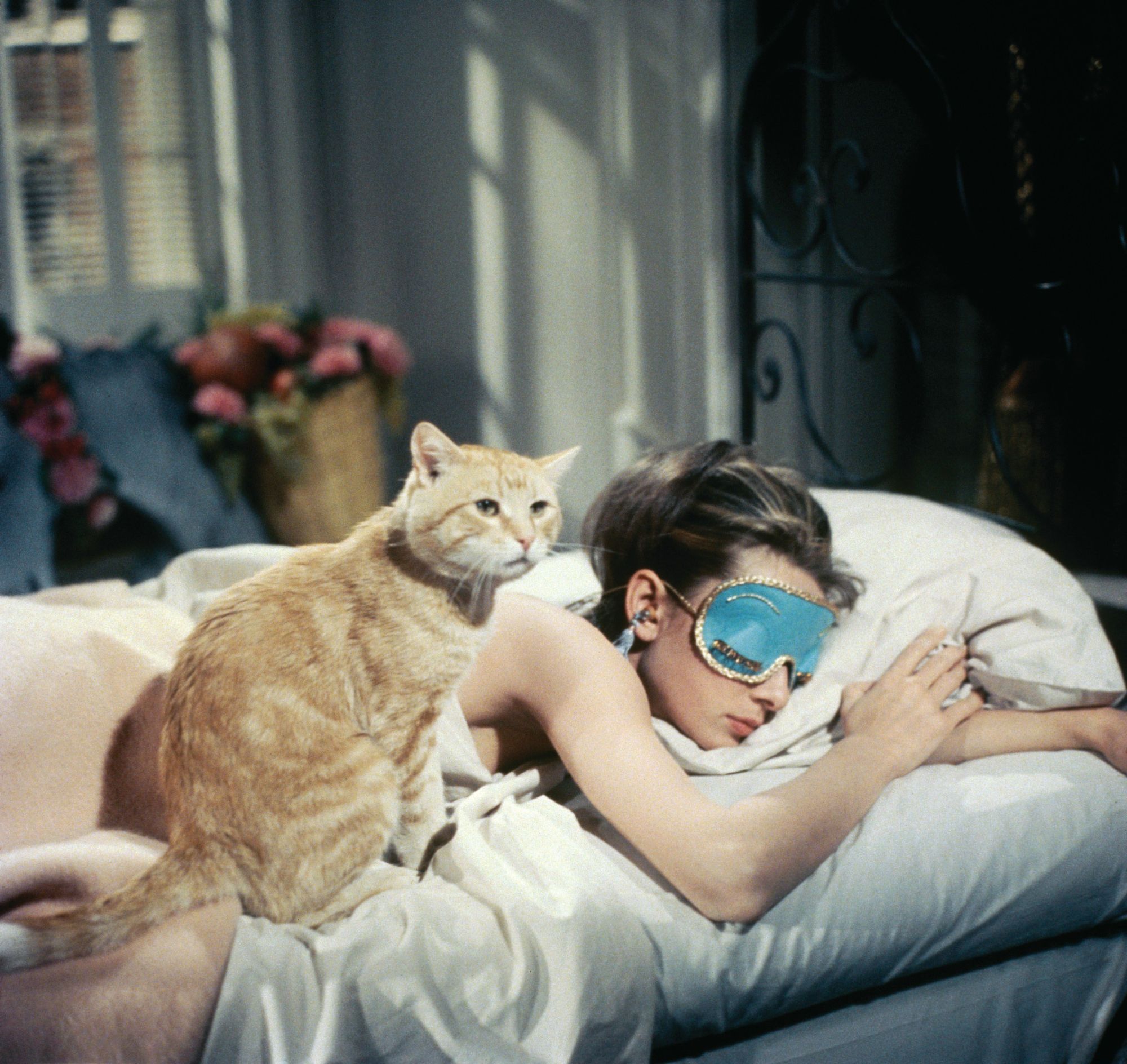 Breakfast at Tiffany's is a fashion film without equals. No film or icon has ever come close to the sixties fashion coup de grace of Audrey Hepburn as Holly Golightly, Truman Capote's fabulously freewheeling, zeitgeist girl about town in a Givenchy wardrobe that gave birth to the modern extrovert, liberated woman as the swinging sixties caught fire and Hepburn became an icon of style, freedom and insouciance, baguette in one hand, wand or kitty in the other.
If you want to be fascinating, watch Breakfast at Tiffany's studiously and plunder Audrey's style with a dash of Edith Head.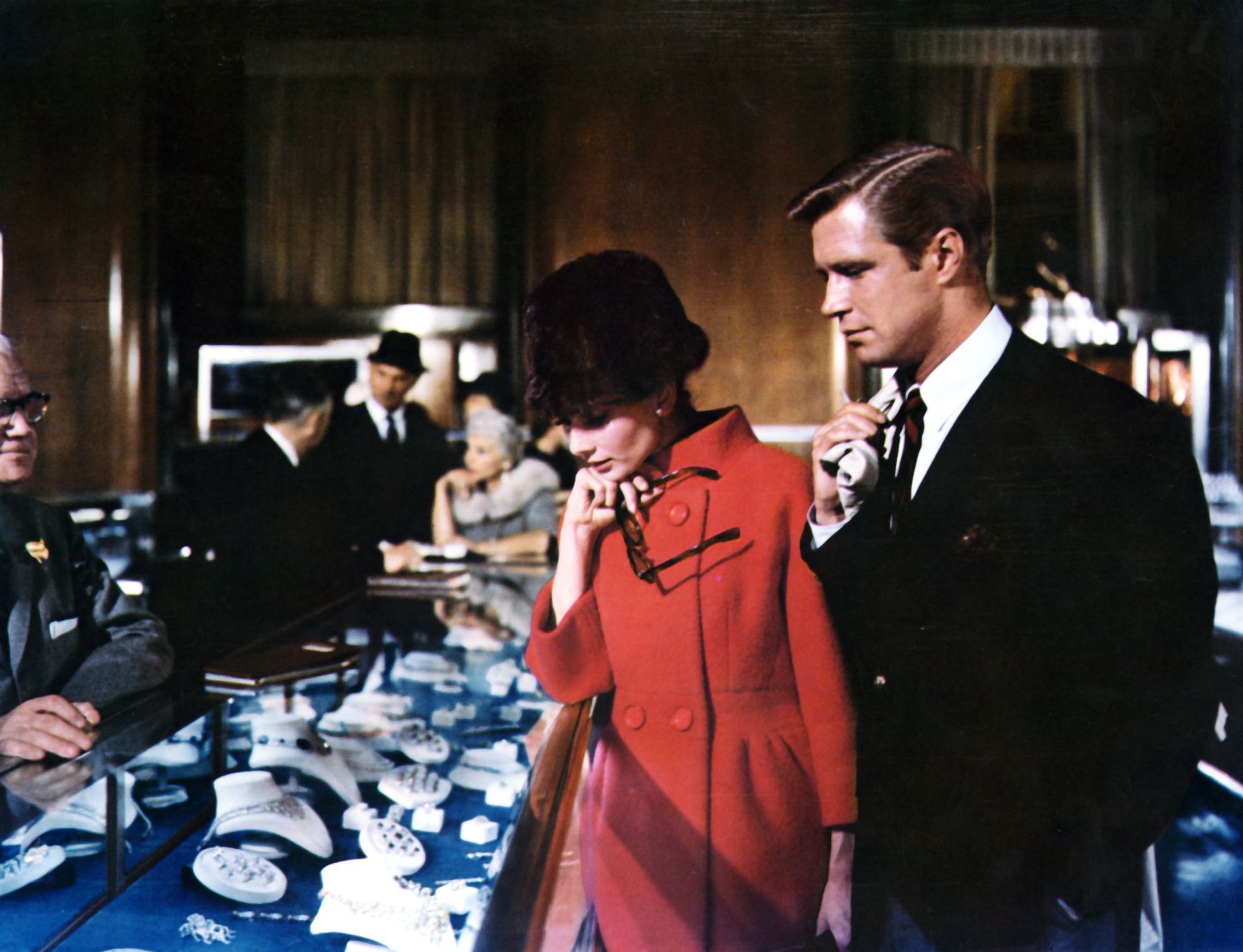 Audrey's clothes created the dream girl capsule wardrobe from the elongated black sheath dress with its fascinating waterfall pearl back - to the boatneck sweater and capri pants and the gorgeous tulip-shaped, double-breasted wool coat in burnt orange wool with those oh-so-strategic four buttons and the playful twist detail at the back. I've adored the coat since I was a teenager. Its stand-up collar and bell shape add up to an achingly beautiful winter coat in a daring shade tailored to make the fashion maven's heart sigh. The coat isn't red or black or navy, it's Jaffa orange for goodness sake. The coat says look at me, I dare to be different while the tailoring is a precision, couture work of art from every angle.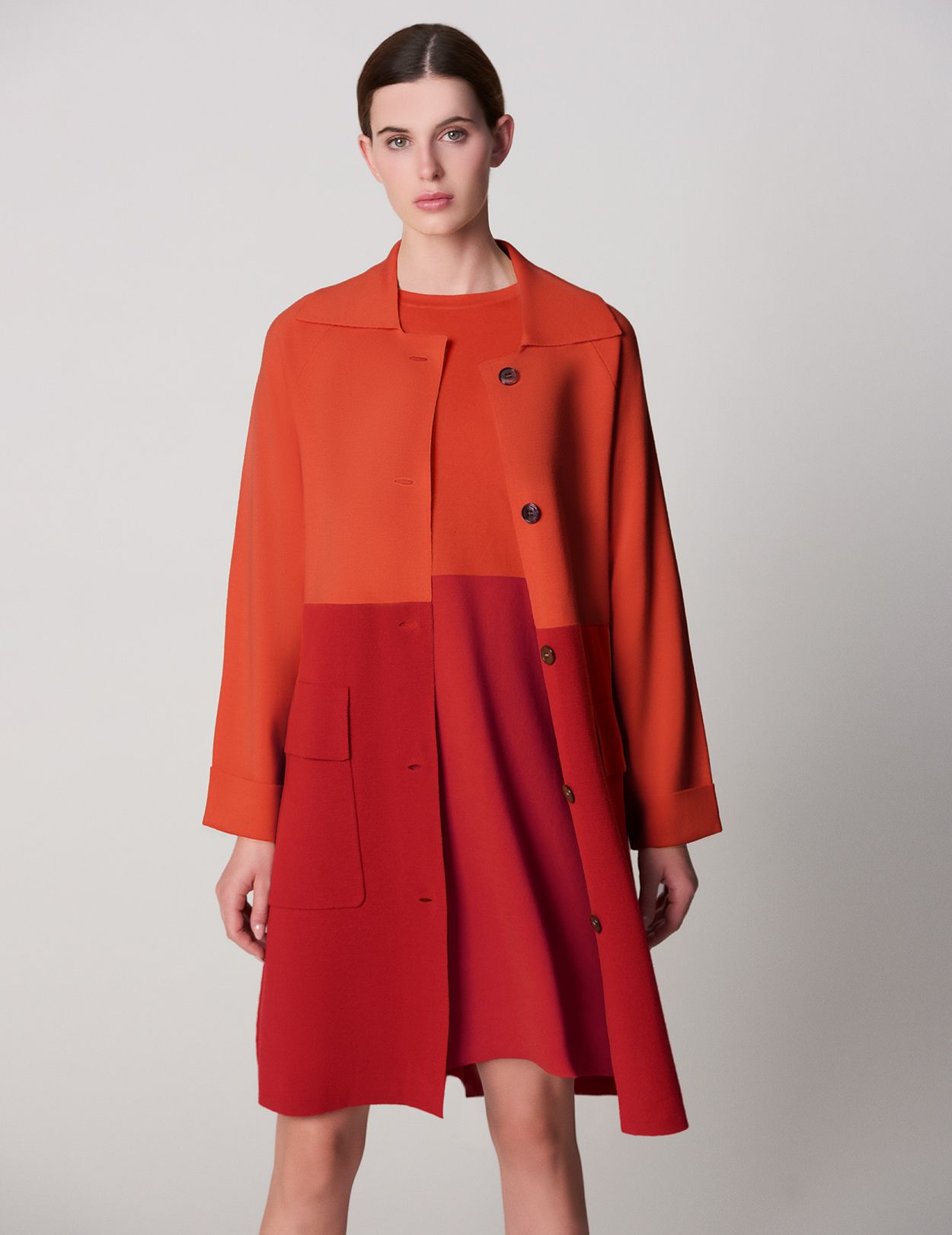 Now, reader, it's your turn. For a modern take on Audrey Hepburn's orange Givenchy wool coat that isn't a slave to the original and yet pays homage to the daring simplicity of the sixties, this swish, two-tone, colour block, orange and red sustainable merino wool coat by Winser London is a startling, elegant and exciting investment slow fashion treasure piece at a very good price that won't date and that just begs to be teamed with the matching colour block swing shift dress.
The coat features a simple shirt-style collar, two oversized pockets and a sassy A-line shape.
Wool is a regenerative gift from nature. Wool from coats to dresses to trousers is chic winter armour that is breathable, cocooning, biodegradable and swell elegant. Merino wool is wonderfully soft, fine and easy to care for and ideal for the 21st-century Holly Golightly who wants to turn heads whilst looking after our flocks, farmers and mother nature.
Sustainable Merino Wool Coat, by Winser London, Price, £250, shades orange and red; red and camel. For more details, visit the Winser London website.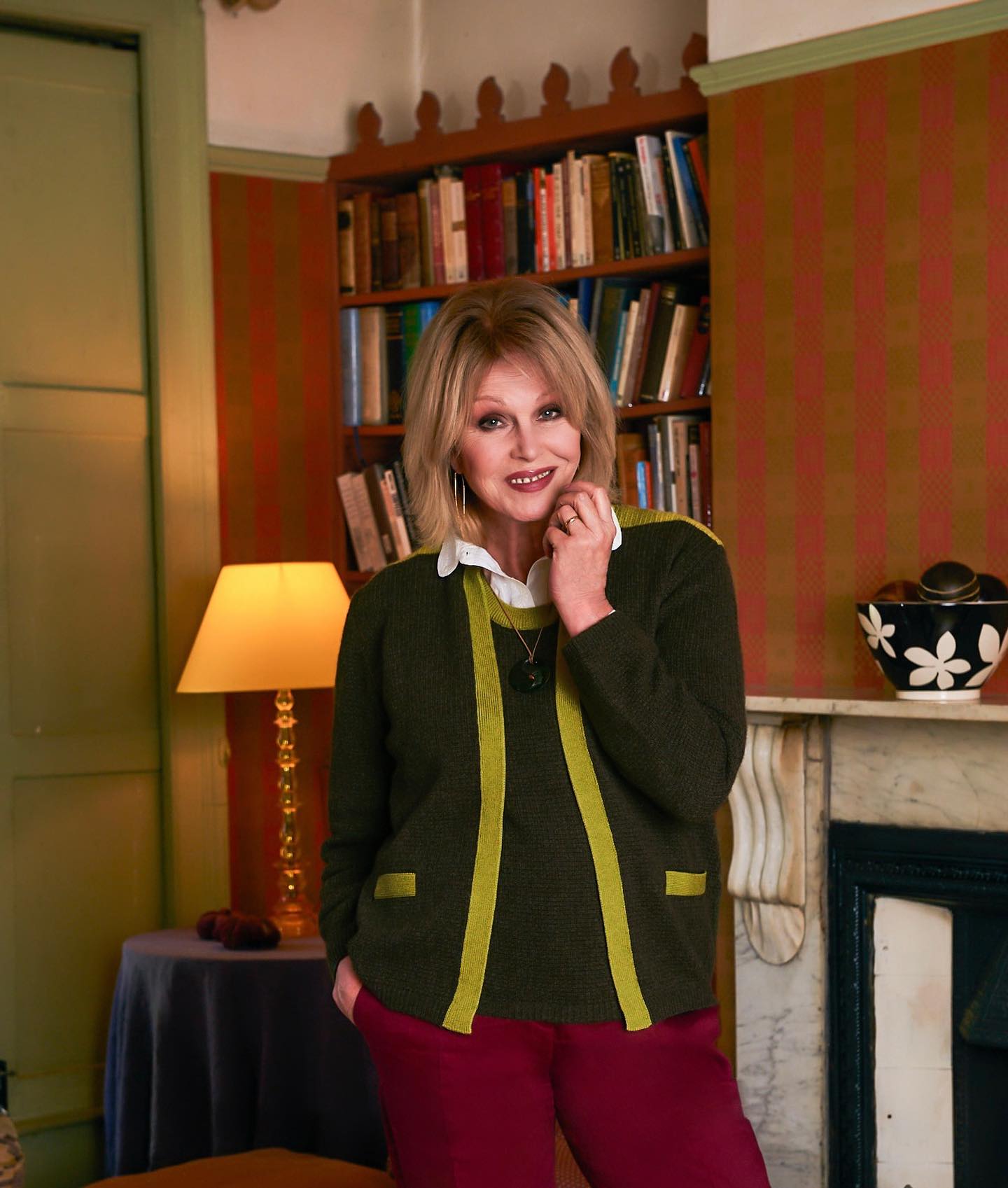 For more darling slow fashion ideas for winter take a look at artisan British fashion house Brora. The slow luxe fashion marque that is a champion of natural fibres and traditional craft skills is currently celebrating its 30th birthday with a delicious capsule collection by Joanna Lumley. Lumley has designed the most lust-worthy cashmere twinsets this season. Zingy colour clashes rule the roost. Snap them up! Brora is also the go-to brand for forever cashmere sweaters and cardigans in zingy colour-pop shades, kaleidoscopic Fairisle knits and Harris Tweed coats, jackets and trousers, worthy of the eternally stylish tomboy film star, Diane Keaton.
Watch Breakfast at Tiffany's 1961, Starring George Peppard and Audrey Hepburn. By a preloved version in very good condition from World of Books or donated new and unused at Oxfam.
Copyright All Rights Reserved. The Luminaries Magazine/Alison Jane Reid October 2023.
Support The Luminaries Magazine for independent slow journalism that makes you smile and delights you. After 2.5 years of life-threatening COVID-19 vaccine injuries and pretty much zero help, we need your support. AJ is slowly improving after beginning a holistic spike protein vaccine detox protocol designed by a group of world-renowned ethical doctors in the US, led by cardiologist and internist, Dr Peter McCullough MD. Become a patron of the arts today.
Please also share this independent slow arts and culture magazine and help us reach more genuine readers who want to read journalism that is vibrant, intelligent and fun and champions ideas around the arts, small businesses, regenerative food and farming and a circular economy from fashion to antiques.