Joanna Lumley's India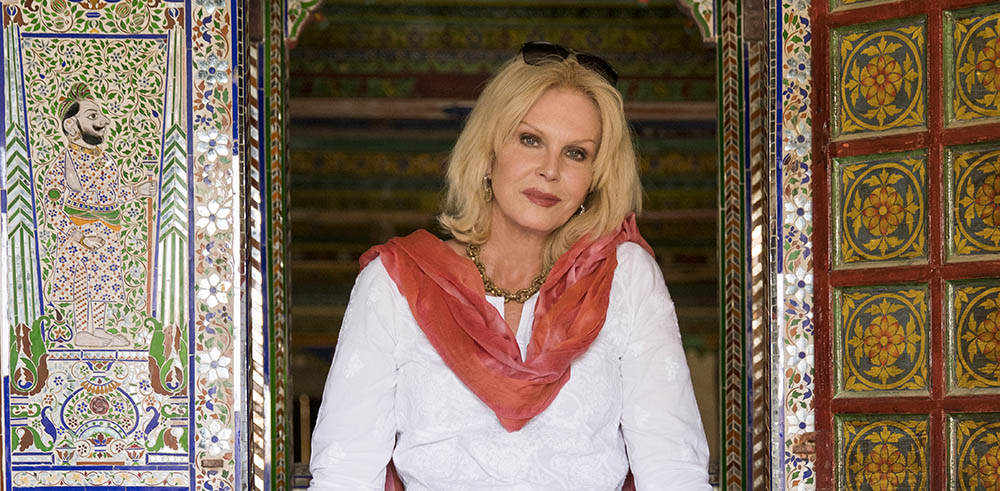 Joanna Lumley is as British as fish 'n' chips beside the sea, Wimbledon and James Bond. She's been a bone fide It girl since first played a cat-suited Purdey in the Avengers in the sixties. Joanna Lumley I so want to hate you, but I can't. I rather admire you, from your clipped, cut glass, home counties vowels – to your girl Friday sense of fun. You are a role model to any girl who wants to make it on her own terms, get things done with a beguiling mix of fire and honey and revel in the contradictions of life. That's the way she visits India, with chutzpah, curiosity and quintessentially, Made in Britain, ageless style, in her latest travel Odyssey – Joanna Lumley's India on ITV.
Joanna… from your intense, powder pink lipstick to your forever young, effortless, wardrobe and action girl persona – I want to wear by scarves a la Patsy and be a bit more like you. I would also love to know who your dentist is, you really do have marvellous molars!
Protecting Indian Elephants in the Wild
"It's a Great Thrill to See an Indian Elephant in the Wild."
Readers, are you lost in admiration at Joanna's plucky, and at times, very personal odyssey, through India, the place of her birth, seventy one remarkable years ago in the days of partition? Along with Joanna, I watched in wonder as a baby Indian elephant gambles safely through a tea plantation in the Valparai Plateau, under the watchful idea of a group of animal scientists and its majestic mother. It's reassuring to know that there have been no fatalities of humans or elephants, since monitoring began. I felt for her as she rides forty hairpins bends on a vintage, Royal Enfield motorbike, with Robin, a family friend; and wondered if she really managed to eat that delicious Indian street food, without getting into trouble off camera!
A History Lesson and a Trip and a Golden Goddess
Joanna roams like a regal nomad across this vast, confusing, thrilling, contradictory continent, visiting the childhood home of her mother, the 'Residence' once part of an ancient Tibetan kingdom called Sikkim, with its now deposed royal family and vast, lofty, Himalayan peaks. Look at her mother sitting confidently on her pony, she looks like a latterday Pipi Longstocking. Now, we know where Joanna gets her fearless streak from. This Indian adventure is more than just a mere travelogue. It's a history lesson too. Our heroine reads between the lines in fascinating, official letters written by her grandfather Leslie, a government official; meets the ' Queen of Jute' in a factory straight out of Dickens and gets to dress up as a golden goddess and star in her own movie trailer – very Absolutely Fabulous!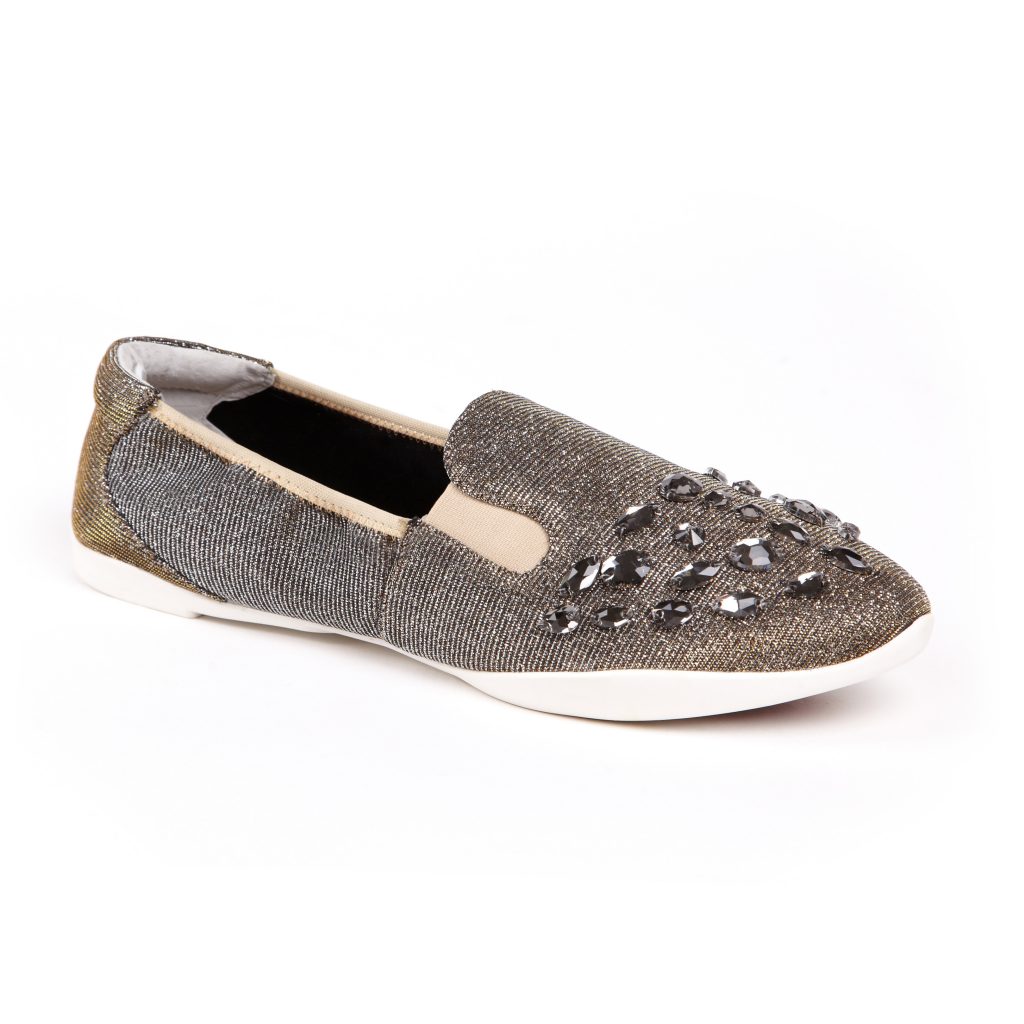 Discerning style hunters take note. Did you notice Joanna's elegant footwear? Joanna Lumley, the evergreen style icon and star of Ab Fab and The Avengers, is flying the flag for Made in Britain, artisan fashion. As she rests in a temple in episode two – notice her timeless, casually elegant summer footwear. Joanna is wearing embellished, Shoreditch gold loafers, from Cocorose, an artisan shoe marque you really should know about.
The Perfect Loafers for a Travel Odyssey
Cocorose has reinvented the ballerina flat and New York loafer, with a cornucopia of whimsical, oh so British embellishments from red telephone boxes to ladybirds and charismatic parrots. These covetable flats are designed to be folded away into their own bag, making them the perfect travel companion. Cocorose collaborates with Liberty and the Royal Ballet and we can see that one pair of colourful, witty ballerina flats will just never be enough!
Go Joanna Lumley, you are eternally in style.
Watch Joanna Lumley's India on the ITV Hub
Picture of Joanna Lumley in India, Courtesy of ITV Picture Publicity/ITV.Com
For more Info on Cocorose London, visit the website – Cocorose London