Eco-chic Queensland and the wonders of the North
Conscious Couturier to the stars, Lucy Tammam headed to Australia to tour her latest couture art project One Dress. When she wasn't showcasing her gown, she was discovering the delights of #ecochicAustralia – here are her top tips for the best eco-friendly travel experiences of the country.
1. Stay on the biggest sand island in the world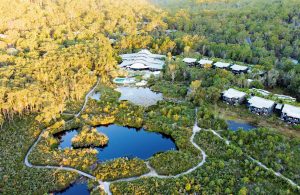 We stayed at the fabulous Kingfisher Bay Resort– a gorgeous and indulgent lodging on the west coast of the Island, a little taste of luxury in amongst the wilderness. Immediately we were warned to stand tall and be confident if we saw wild dingoes. We could choose to relax in the pool, go to the beach or indulge in the many incredible activities the hotel has to offer.
The food at Maheno Restaurant was made from local, organic and sustainable ingredients while still being completely decadent. For sustainable, eco-conscious travellers, ask the staff about the hotel's eco chic credentials, you won't be disappointed.
Top tip: Get the sunset ferry back to the mainland for beautiful views.
2. Taste some bush tucker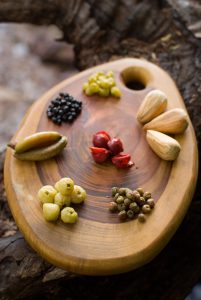 You can't get more local and sustainable than food picked straight from the bush. We did the talk at Kingfisher Bay Resort on Fraser Island and got to try an array of exciting, exotic and delicious flavours. For meat-eaters, there's also kangaroo, crocodile, and emu, but mostly it's seeds and berries for the plant based curious.
3. Spend a night in a tiny eco house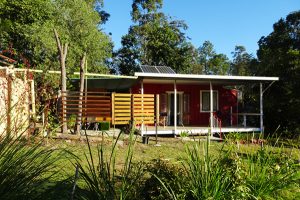 An amazing sustainable, eco-chic residence, the Tiny House in Glenwood. We spotted wild kangaroos on the way and, from the veranda in the morning, saw a little Joey giving his poor mother the jump around. Our host, Leroy, built this little lodging himself, a scaled down version of his own home on the same land. It has every amenity you could want – harvested rain water, compost toilet and organic snacks. All sparkling clean and luxurious in its simplicity.
4. Swim with whales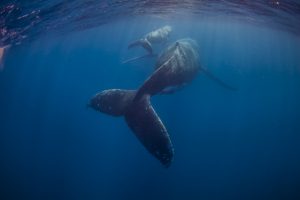 For the adrenalin junkies, Sunreef's Swimming with Whales is an absolute must-do! Don your wetsuit, flippers, snorkel and shark repellent band. Yes, really.
Jump into the sea to watch the migration of the incredible humpback whales in their natural and wonderfully untouched habitat. Sunreef is eco-tourism certified and they really care for those whales. You can get close but only if the whales agree.  It a truly unforgettable experience seeing a 15ft, 40 tonnes whale swim right past your goggles!
For city girls like me, save yourself the thrill (and immense fear) and do the whale watching tour instead. I personally enjoyed the view much more from the boat – and skin-tight neoprene really doesn't suit me!
5. Indulge in some conscious consumerism
There are plenty of local, artisan, eco-chic and hand-made shops around in Oz and vintage is big too. We liked the cool and luxurious vibe at Meraki in Mooloolaba. Stop in on your way to whale watching.
6. Spend a few magical nights at Binna Burra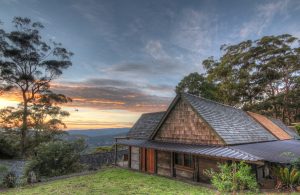 I have never been so enchanted by a place. One of the staff told me he used to visit as a boy and requested to work here as an adult, I can see why! Go on the hikes and soak up the opportunity to experience incredible nature and wildlife all around you.  During a walk, we came across a large-scaled creature, which made us turn and get back to the lodge with great haste. Despite this, Binna Burra is still one of out favourite places in Australia.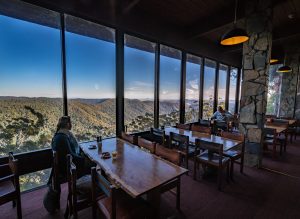 The dining room, which has an impressive view of the valley, is where all the travellers meet for meals. A quirky library, with a decor of preserved wildlife in jars, is perfect for watching the sunset over cheese and biscuits.
7. See the Glow Worms on Tamborine Mountain
The drive up to Tamborine Mountain is definitely worth it, if only to visit the Glow worms, a conservation project aiming to reduce the negative impacts of deforestation on wild glow worm colonies. When entering the climate controlled, man-made cave, you are instantly greeted with thousands of tiny glowing specs. Such an incredible experience! And such funny poetry too:
I wish I was a glow-worm,
a glow-worm's never glum
'cos how can you be grumpy
when the sun shines out your bum!
Top tip: On your way out, stop for coffee at Green Lane, they have an organic plantation right behind their bijoux cafe.
8. Go to the Easternmost point in Australia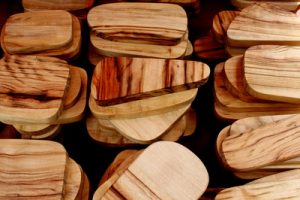 The lighthouse at Byron Bay is worth the trek, not least for incredible ocean views below. If you're there at the right time of the year, you might spot some humpback whales or dolphins in the waters.
Top tip: When you've had enough of the views, it's time for some shopping! Take the short drive over to Mullumbimby, a little happy hippy town. There are plenty of delightful local, artisan and eco-chic shops around and there is a market full of handmade and local goodies every Friday morning. I especially loved the handmade, sustainable Camphor Laurel timber chopping boards by lechop.com.au.
Guest Contributor Lucy Tammam. Edited by Alison Jane Reid and Beatriz Liberatti. Page Design by Beatriz Liberatti.